SSC produces a list of eligibility criteria, which is a must for all the applicants to be part of the examination.
First comes the "Nationality", to be eligible, you have to be
Age limit and Relaxations:

For Departmental Applicants of Delhi Police against vacancies in Delhi Police only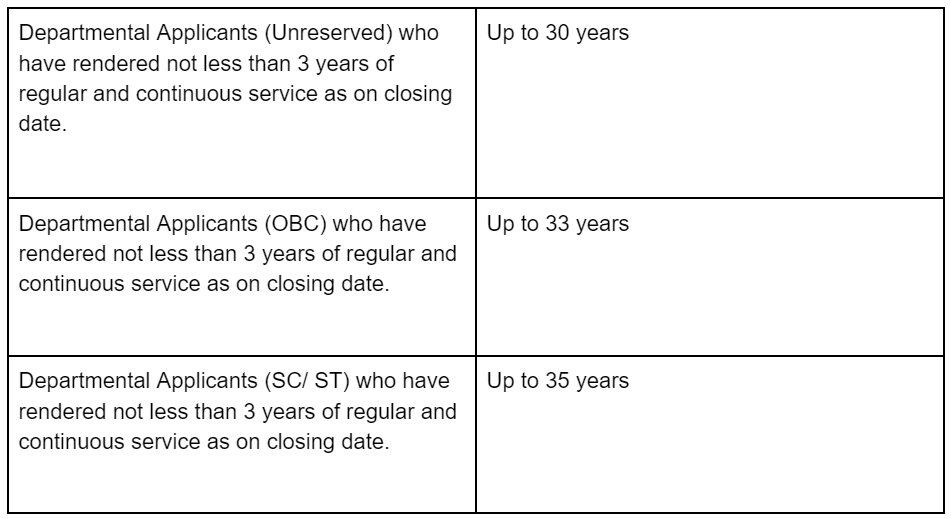 For SI and ASI in CAPFs

For Group 'C' Posts only

Important Note:
Educational Qualification
Applicants must have a Bachelor's degree from a recognised university or any equivalent.
Applicants who have done their degrees/diplomas through open and distance learning modes of education can also apply for the exam.
Important Note:
Additional Qualification
For Sub Inspector in Delhi Police's post, Male applicants must have a valid Driving License (DL) for LMV (Motorcycle and Car) on the date fixed for Measurement Tests and Physical Endurance.
Applicants without a Valid Driving License for LMV (Motorcycle and Car) are eligible for all other posts in CAPFs except the mentioned ones above.
Physical and Medical Test
PST, PET and other medical tests are fundamental eligibility criteria for the CPO exam.
Physical Standard Test(PST):
This test is standard and mandatory for every applicant qualified for the Paper-I exam. Such applicants will be called for PST to check their eligibility as per the table mentioned below: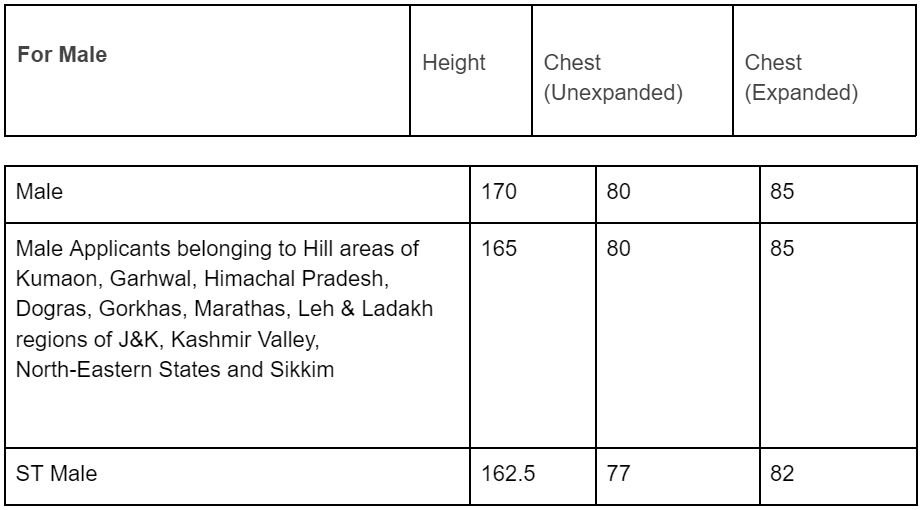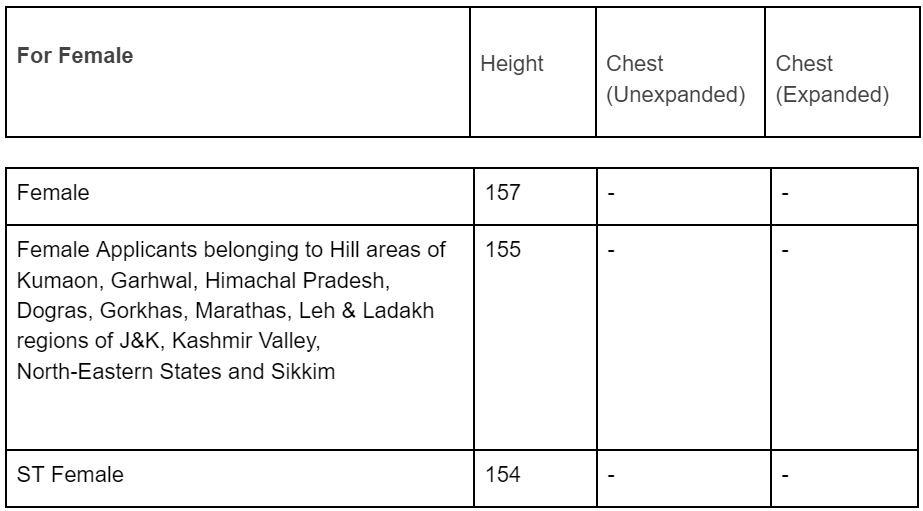 Important Note:
For female applicants, there is no minimum requirement for the chest measurement.

Weight standards for the applicant would be related to the height standards for all posts.

Height and Chest standards relaxation are applicable for only those producing a certificate in Proforma as prescribed in Annexure VIII from the qualified authorities of the applicant's home district.

Ex-Servicemen don't have to undergo PET.

The authority's decision would be final, and they would not entertain any further appeals.