Application fees to pay for completion of the application form:
Rs. 250 - SC/ST/PWD/ Departmental Candidates, Female Candidates & Ex-Servicemen.

Rs. 500 - Other categories.
The application fee is compulsory to pay.
Examination Pattern and Selection Process of ESIC MTS
Two exams will take place to check the candidate and their knowledge.
Preliminary/Phase-1 Exam -
The exams will be conducted for 200 marks. The total number of questions will be 100, hence two marks for each correct answer. The candidates have one hour to complete their exams.
There will be negative marking for wrong answers of 1/4th marks.
It is a little easier than the Mains exam. It is more scoring and insightful.
The subject pattern will be: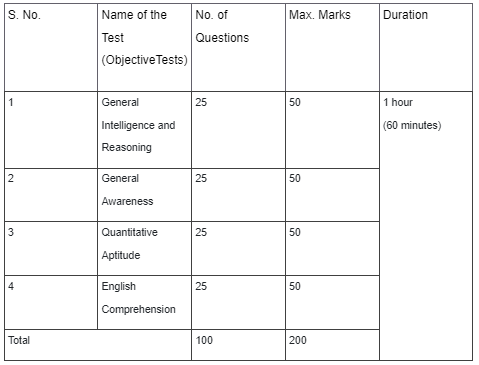 The total marks are 200. There will be 200 questions, that is one mark per question.
The candidate will have 120 minutes (2 hours) to complete the exam. There will also be a penalty of 0.25 marks on each wrong answer.
The Mains exam is considered more difficult than the preliminary examination. It has more questions, and the marks per question are lower than prelims.
The subject pattern for the Mains exam will be: