Approval voting is a promising electoral system that has the potential to address some of the shortcomings of traditional voting methods. Unlike systems that limit voters to choosing a single candidate, approval voting allows voters to express support for multiple candidates by simply marking all the candidates they find acceptable. This fosters a more nuanced reflection of voter preferences and reduces the negative impact of strategic voting. By embracing approval voting, we can encourage a more inclusive and diverse political landscape, where candidates with broad appeal have a better chance of success. This editorial analysis supports the adoption of approval voting as a means to enhance democratic representation and foster a political environment that truly reflects the diverse perspectives of the electorate.
Tag: GS Paper-2: Indian Constitution 
Exam View:
Current political situation in India; Unholy alliances; Reasons behind such alliances; Approval voting. 
Context:
Instead of the first-past-the-post system, voters should be able to choose 'Many of the Above' from multiple candidates and parties could end the need for opportunistic electoral alliances. 
Decoding the editorial: Current political situation in India
Unholy alliances
Twenty-six opposition parties met in Bengaluru with an objective to unite all the political parties that are ideologically opposed to the BJP. 
At the same time, there are also 30 other political parties in a meeting in Delhi, under the leadership of the ruling BJP, to consolidate an anti-Congress bloc.  
These parties on either side of the ideological spectrum are not natural alliance partners, who are in perfect harmony with each other. 
Another big travesty of Indian politics today is the deceit foisted on voters by political parties that win seats under one alliance and then switch to the other side post the election, under the mistaken notion that the seats they won are entirely theirs.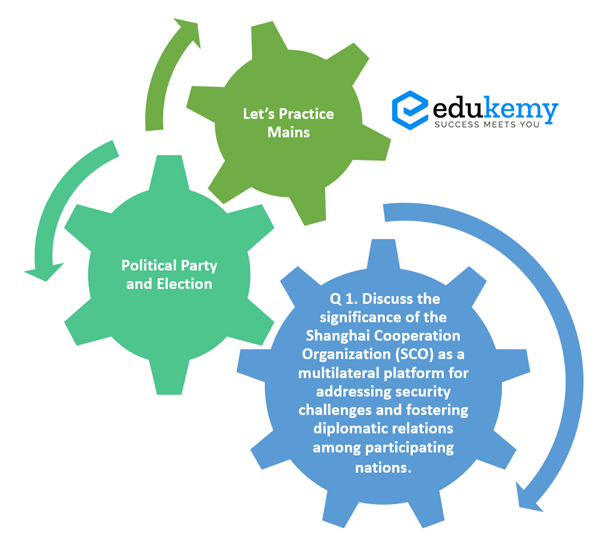 Reasons behind such alliances
To ensure that votes of one formation do not get divided. 
These initiatives are merely a political response to the arithmetic of the first-past-the-post (FPTP) electoral system in India's extremely diverse political landscape.  
More than 600 parties contest the general elections and nearly three dozen parties have at least one member in Parliament. 
In an extremely diverse society such as India, the proliferation of hundreds of political parties is a reflection of the need for representation. 
Indian politics cannot be force-fitted into a two-party system like other democracies.  
The FPTP method is incongruous with India's unique political diversity. 
Approval voting
Voters do not have to rank their preference of candidates and the winner is determined by the candidate with the greatest number of "approvals" or tick marks.
In the Indian context, we can think of approval voting as MOTA (Many Of The Above), the mirror image of NOTA that we already have on every ballot. 
The voter would be free to choose as many parties as she wants to. It would indicate that she is agnostic between two or three parties.  
When there are no restrictions on the number of candidates a voter can choose, it drives voters to eliminate those that they completely disapprove of and express their approval of as many as they wish. 
A vote for one party would not necessarily mean a vote denied for another and an explicit alliance between the two parties is not needed. 
It is more aligned to prevent the splitting of votes among numerous parties. 
It could potentially obviate the need for such elaborate and complex alliance and unity-building initiatives. 
It is simple and easy for the average Indian voter to just tick all parties that she wants to vote for. 
Research and experience in other countries have shown that MOTA is very powerful in producing outcomes that are acceptable to a greater majority in a multi-party democracy. 
MOTA can be a befitting solution to end "aya Ram gaya Ram" woes in Indian politics. 
This system, called "approval voting", is a well-researched voting methodology that is used in elections with multiple credible choices, such as in  

The United Nations,  
Internal party primaries in the US, and  
The election of the Pope.  
India's political diversity is both a necessity and an inevitability. Replacing the FPTP method with MOTA can fundamentally alter Indian politics and society for the better by reducing opportunistic political alliances in favor of ideological politics.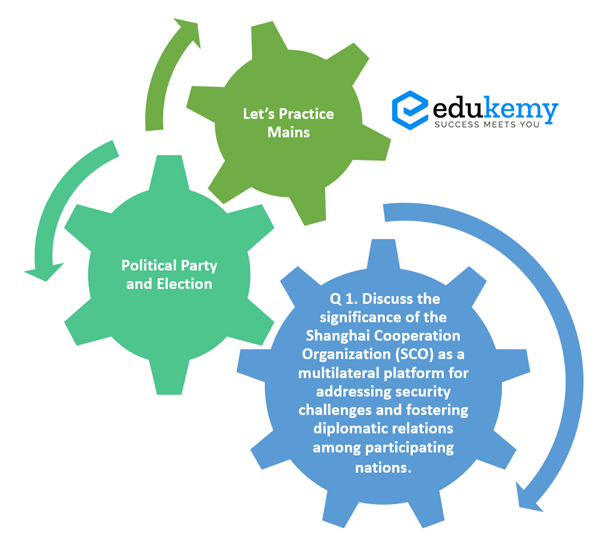 Source: Indian Express
Frequently Asked Questions (FAQs)
Q: What is approval voting, and how does it differ from traditional voting systems?
Approval voting is a voting method where voters can express approval for as many candidates as they wish by marking them on the ballot. Unlike traditional systems where voters choose a single candidate, approval voting allows for a more flexible and nuanced expression of preferences, potentially leading to outcomes that better reflect the collective will of the electorate.
Q: How does approval voting impact strategic voting?
Approval voting minimizes the need for strategic voting, as voters can express support for all candidates they find acceptable without worrying about vote splitting or wasted votes. This encourages a more genuine reflection of voter preferences, fostering a political landscape where candidates with broad appeal have a better chance of success.
Q: Does approval voting lead to more positive and inclusive campaigning?
Yes, approval voting is thought to promote positive and inclusive campaigning. Since candidates benefit from gaining approval from a broad spectrum of voters, there is an incentive to focus on issues that resonate with a diverse electorate rather than catering to a specific demographic. This can contribute to a more collaborative and less polarized political environment.
Q: Is approval voting suitable for all types of elections?
Approval voting is versatile and can be applied to various types of elections, including single-winner and multi-winner contests. It is especially well-suited for situations where there are multiple candidates or when the goal is to maximize overall satisfaction with the elected candidate, making it a flexible and adaptable choice for different electoral scenarios.
Q: What are the potential challenges or criticisms of approval voting?
While approval voting has its advantages, some critics argue that it may still have limitations. One concern is that voters might be hesitant to approve more than one candidate, fearing it could dilute the impact of their preferred choice. Additionally, some argue that approval voting might not address issues related to ballot complexity or adequately capture nuanced preferences in certain situations. Ongoing research and experimentation aim to further explore and address these concerns.
In case you still have your doubts, contact us on 9811333901.
For UPSC Prelims Resources, Click here
For Daily Updates and Study Material:
Join our Telegram Channel – Edukemy for IAS
Visit our YouTube Channel – here