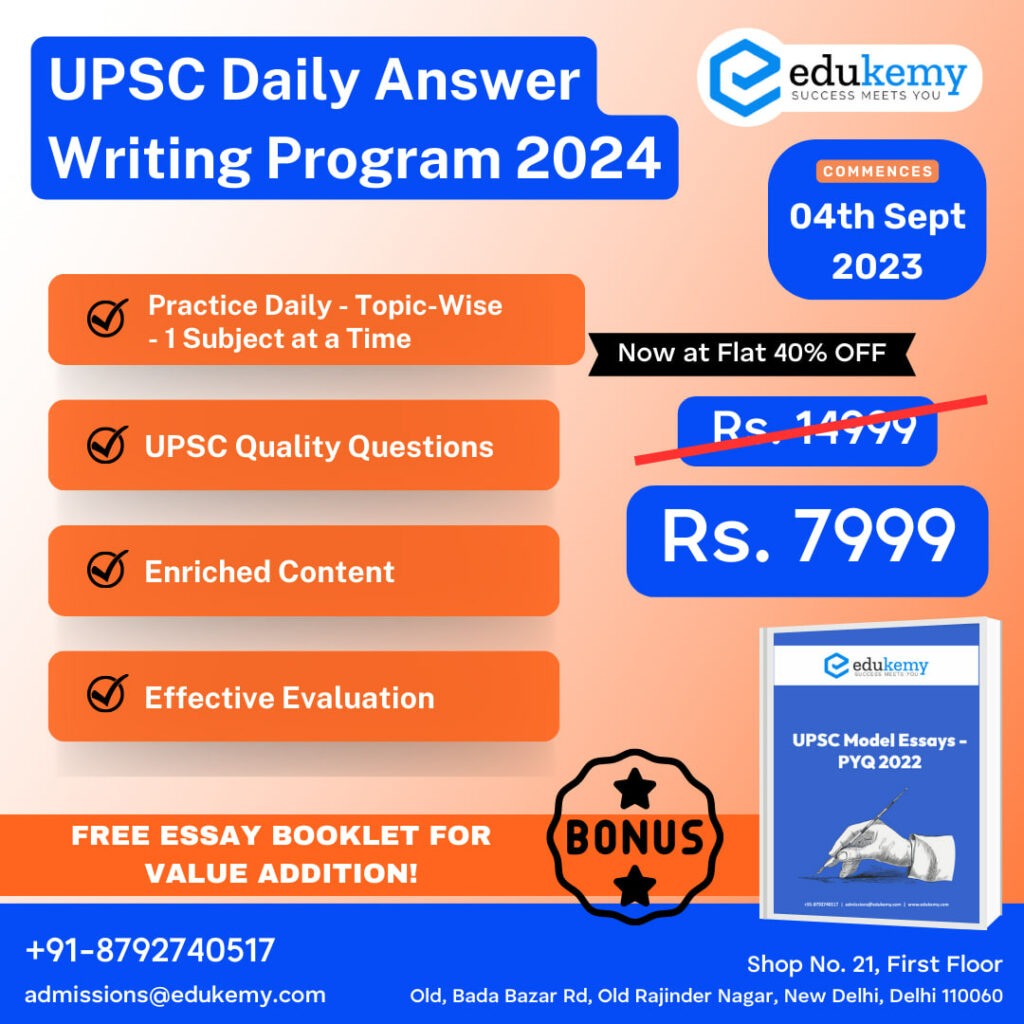 Cloning
It is a technique scientists use to make exact genetic copies of living things. Genes, cells, tissues, and even whole animals can all be cloned.
Some clones already exist in nature. Single-celled organisms like bacteria make exact copies of themselves each time they reproduce. In humans, identical twins are similar to clones. They share almost the exact same genes. Identical twins are created when a fertilized egg splits in two.
Scientists also make clones in the lab. They often clone genes in order to study and better understand them. To clone a gene, researchers take DNA from a living creature and insert it into a carrier like bacteria or yeast. Every time that carrier reproduces, a new copy of the gene is made.
Animals are cloned in one of two ways. The first is called embryo twinning. Scientists first split an embryo in half. Those two halves are then placed in a mother's uterus. Each part of the embryo develops into a unique animal, and the two animals share the same genes. The second method is called somatic cell nuclear transfer. Somatic cells are all the cells that make up an organism, but that are not sperm or egg cells. Sperm and egg cells contain only one set of chromosomes, and when they join during fertilization, the mother's chromosomes merge with the father's. Somatic cells, on the other hand, already contain two full sets of chromosomes. To make a clone, scientists transfer the DNA from an animal's somatic cell into an egg cell that has had its nucleus and DNA removed. The egg develops into an embryo that contains the same genes as the cell donor. Then the embryo is implanted into an adult female's uterus to grow.
In 1996, Scottish scientists cloned the first animal, a sheep they named Dolly. She was cloned using an udder cell taken from an adult sheep. Since then, scientists have cloned cows, cats, deer, horses, and rabbits. They still have not cloned a human, though. In part, this is because it is difficult to produce a viable clone. In each attempt, there can be genetic mistakes that prevent the clone from surviving. It took scientists 276 attempts to get Dolly right. There are also ethical concerns about cloning a human being.
Researchers can use clones in many ways. An embryo made by cloning can be turned into a stem cell factory. Stem cells are an early form of cells that can grow into many different types of cells and tissues. Scientists can turn them into nerve cells to fix a damaged spinal cord or insulin-making cells to treat diabetes.
The cloning of animals has been used in a number of different applications. Animals have been cloned to have gene mutations that help scientists study diseases that develop in the animals. Livestock like cows and pigs have been cloned to produce more milk or meat. Clones can even "resurrect" a beloved pet that has died. In 2001, a cat named CC was the first pet to be created through cloning. Cloning might one day bring back extinct species like the woolly mammoth or giant panda.
Types of Cloning
There are three different types of cloning:
Gene cloning, which creates copies of genes or segments of DNA.
Reproductive cloning, which creates copies of whole animals.

In this we actually reproduce not organs but the entire being(donor) from where we got genetic information.
Egg cell is placed into the uterus after a few divisions in it. The cell is allowed to develop into foetus that is genetically identical to the donor of the original nucleus.

Therapeutic cloning, which creates embryonic stem cells. Researchers hope to use these cells to grow healthy tissue to replace injured or diseased tissues in the human body.

In therapeutic cloning, the aim is to clone cells that make particular organs or types of tissue.
Egg is placed in a Petri dish to develop into embryonic stem cells which have shown potential for treating several ailments.
It is also called somatic cell nuclear transfer or research cloning.
In this technique, the resultant embryo is allowed to grow for 14 days.
Its stem cells would then develop into human tissue or a complete human organ for transplant.
Use of therapeutic cloning:

Overcomes the problem of immune rejection which is a major concern in tissue transplantation
Cells that are removed can give rise to all cells in the body except embryo i.e. it can treat diseases by replacing damaged cells
Help in studying stem cells and future medical importance of it to treat against common diseases affecting today such as diabetes and Parkinson's disease.
Understanding the process of cancer formation
Help in plastic, reconstructive and cosmetic surgery.
Human Cloning
Positive

Can solve the issue of infertility
Can help save a life in case of kidney failure
May be possible to reproduce sudden traits in humans via cloning

Negative

Tampering with genetics in human beings raises the probability of the deliberate reproduction of undesirable traits.
May violate social norms
Endangers and exploits women: Put them at high risk of ovarian cancer, and infertility.
Methods:
Natural: This happens naturally when one embryo spontaneously divides into two or more embryos, thus creating identical twins or, sometimes, triplets or even more
Artificial: An existing embryo is mechanically divided into two or more embryos that are then allowed to develop naturally
Artificial and Donor: Through the use of the somatic cell of Donor.
Significance
An embryo made by cloning can be turned into a stem cell factory. Stem cells are an early form of cells that can grow into many different types of cells and tissues. Scientists can turn them into nerve cells to fix a damaged spinal cord or insulin-making cells to treat diabetes.
The cloning of animals has been used in a number of different applications. Animals have been cloned to have gene mutations that help scientists study diseases that develop in the animals.
Livestock like cows and pigs have been cloned to produce more milk or meat. For example India is doing this project on Indigenous breeds
Cloning might one day bring back extinct species like the woolly mammoth or giant panda.
It overcomes the problem of immune rejection which is a major concern during organ transplantation
It can help in understanding the process of aging
Issues
Many researchers think it is worthwhile to explore the use of embryonic stem cells as a path for treating human diseases. However, some experts are concerned about the striking similarities between stem cells and cancer cells. Both cell types have the ability to proliferate indefinitely and some studies show that after 60 cycles of cell division, stem cells can accumulate mutations that could lead to cancer. Therefore, the relationship between stem cells and cancer cells needs to be more clearly understood if stem cells are to be used to treat human disease.
Researchers have observed some adverse health effects in sheep and other mammals that have been cloned. These include an increase in birth size and a variety of defects in vital organs, such as the liver, brain, and heart.
Another potential problem centers on the relative age of the cloned cell's chromosomes. As cells go through their normal rounds of division, the tips of the chromosomes, called telomeres, shrink. Over time, the telomeres become so short that the cell can no longer divide and, consequently, the cell dies. This is part of the natural aging process that seems to happen in all cell types. As a consequence, clones created from a cell taken from an adult might have chromosomes that are already shorter than normal, which may condemn the clones' cells to a shorter life span. Indeed, Dolly, who was cloned from the cell of a 6-year-old sheep, had chromosomes that were shorter than those of other sheep her age. Dolly died when she was six years old, about half the average sheep's 12-year lifespan.
Reproductive cloning would present the potential of creating a human that is genetically identical to another person who has previously existed or who still exists. This may conflict with long-standing religious and societal values about human dignity, possibly infringing upon principles of individual freedom, identity and autonomy. However, some argue that reproductive cloning could help sterile couples fulfill their dream of parenthood. Others see human cloning as a way to avoid passing on a deleterious gene that runs in the family without having to undergo embryo screening or embryo selection.
Therapeutic cloning, while offering the potential for treating humans suffering from disease or injury, would require the destruction of human embryos in the test tube. Consequently, opponents argue that using this technique to collect embryonic stem cells is wrong, regardless of whether such cells are used to benefit sick or injured people.
India does not have specific laws regarding cloning but has guidelines prohibiting whole human cloning or reproductive cloning. India allows therapeutic cloning and the use of embryonic stem cells for research purposes
Restriction Fragment Length Polymorphism (RFLP)
Restriction Fragment Length Polymorphism is a technique that uses Restriction enzymes to identify variations in the homologous DNA sequences.
The DNA isolated from an individual organism has a unique sequence and even the members within a species differ in some parts of their sequence.
The restriction sites would also vary and hence if DNA from a given individual was subjected to digestion with a restriction enzyme the fragments generated would vary when compared with another individual's DNA similarly digested.
A major application of this technique is DNA Fingerprinting.
Individuals except identical twins vary in their RFLP pattern as indicated schematically in the agarose gel electrophoresis.
Hence the term DNA fingerprint is used and this is the basis of a major technique used in forensic science to identify and relate individuals.
Genetically Modified Crops (GM crops)
In 1996, Genetically Modified (GM) Crops were grown in 6 countries. In 2009, the number of countries using GM crops increased to 25. The year 2019 marks the 24th year of commercialization of biotech crops, and the number of countries using GM crops has increased to 29.
GM crops, short for genetically modified crops, are plants that have been genetically altered using biotechnology techniques to introduce specific traits or characteristics. These modifications are made by inserting genes from other organisms into the crop's DNA to confer desired traits, such as resistance to pests, diseases, or herbicides, improved nutritional content, or enhanced tolerance to environmental stress.
Key features and considerations of GM crops include:
Pest Resistance:
One of the most common modifications in GM crops is the introduction of genes that make the plants resistant to certain pests, such as insects or viruses. This can reduce the need for chemical pesticides, leading to potentially lower environmental impact and increased crop yields.
Herbicide Tolerance:
Some GM crops are engineered to withstand specific herbicides, allowing farmers to use these chemicals to control weeds without harming the crops. This can simplify weed management and reduce labor and costs.
Enhanced Nutrition:
Genetic modifications can be used to enhance the nutritional content of crops, such as increasing the levels of essential vitamins, minerals, or other nutrients, potentially addressing malnutrition or dietary deficiencies.
Environmental Concerns:
While GM crops have benefits, they also raise environmental concerns. The widespread use of certain GM crops with herbicide tolerance can lead to the development of herbicide-resistant weeds, which may require increased chemical use.
Controversy and Regulation:
The use of GM crops has sparked debate and controversy, with concerns about the potential impact on human health, biodiversity, and traditional farming practices. As a result, many countries have established strict regulations regarding the cultivation, import, and labeling of GM crops.
Global Adoption:
GM crops are grown in numerous countries around the world, with some of the most common GM crops being soybeans, maize (corn), cotton, and canola. These crops are used extensively in agriculture, particularly in countries where they have been approved for cultivation.
Research and Innovation:
Ongoing research in biotechnology and genetic engineering continues to drive innovation in the development of new GM crop varieties with enhanced traits and characteristics.
It's important to note that the adoption of GM crops varies by region and country due to the diverse regulatory environments and public perceptions. Supporters argue that GM crops have the potential to address food security challenges, improve agricultural productivity, and reduce the use of chemical inputs. On the other hand, critics raise concerns about potential long-term environmental and health risks, as well as issues related to corporate control over seeds and potential impacts on traditional farming practices.
When an insect feeds on plants, the cry protein present in the plants crystallizes the digestive system of insects and it starves to death since the cry protein is toxic to the organism's digestive tract.
Remember that it affects the insect's digestive system and has no effect on the human digestive system examples of GM-modified crops are listed below.
Genetically Modified Corn that is resistant to larval pests.
Genetically modified soybeans that are resistant to weed-killers like Roundup.
Genetically modified maize – used as animal feed, high-fructose corn syrup
Genetically modified cotton – This has been approved in India along with 9 other nations.
Genetically modified Canola – Used as cooking oil, and emulsifier in packaged foods.
Genetic Modification is a technology that involves inserting DNA into the genome of an organism. To produce a GM plant, new DNA is transferred into the cells of a plant. These cells are then grown in tissue culture where they transform into plants. The seeds produced by these plants will have new DNA. The most common way of inserting is using the gene gun method. The other genetic engineering techniques are electroporation, microinjection, and agrobacterium.
Genetic Modifications
There are 3 main types of genetic modifications which are listed below.
Transgenic
plants have genes inserted into them that are derived from other species.
Cisgenic
plants are made using genes of the same species or closely related.
Subgeneric
Alter the genetic makeup of a plant without incorporating genes from other plants.
BT Cotton :
Indian farmers started cultivating Bt cotton, a pest-resistant, genetically modified version of cotton, in 2002-03.
Bt modification is a type of genetic modification where the Bt gene obtained from the soil bacterium Bacillus thuringiensis is introduced into the target crop – in this case, cotton.
Bt cotton is resistant to bollworm, a pest that destroys cotton plants.
By 2014, around 96% of the area under cotton cultivation in India was Bt cotton, making India the fourth-largest cultivator of GM crops by acreage and the second-largest producer of cotton.
BT Brinjal:
Mahyco jointly developed Bt Brinjal with the Dharwad University of Agricultural Sciences and the Tamil Nadu Agricultural University.
Even though GEAC 2007 had recommended the commercial release of Bt Brinjal, the initiative was blocked in 2010.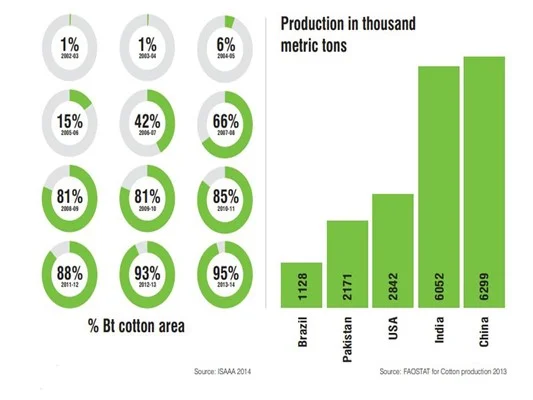 Bt rice
BT rice is modified to express the cryIA(b) gene of the Bacillus thuringiensis bacterium. The gene confers resistance to a variety of pests including the rice borer through the production of endotoxins.
Golden Rice
Micronutrient malnutrition, characterized by insufficient intake levels of vitamins and minerals, is a major public health problem that affects about 2 billion people worldwide. In order to reduce the burden of this "hidden hunger", biofortification is more and more being advocated as an alternative to current micronutrient interventions. Through the enhancement of the micronutrient level of staple crops, it could address micronutrient malnutrition where the need is highest. Because staple crops are characterized by low micronutrient concentrations, genetic breeding techniques are often applied to increase levels of specific vitamins, such as folate and provitamin A. This study sheds light on the global status of micronutrient malnutrition, biofortification, and GM biofortified rice as both a GM food product with health benefits and a micronutrient intervention. Thereby, key consumer preference studies and cost-effectiveness analyses on Folate Biofortified Rice and Golden Rice are presented. Support is found for GM biofortified rice as a well-accepted GM food crop and a highly cost-effective health intervention.
Rice Fortification :

Rice fortification is a cost-effective, culturally appropriate strategy to address micronutrient deficiency in countries with high per capita rice consumption. The cost of fortification is determined by a multitude of context-specific variables such as the structure and capacity of the rice industry, the complexity of the supply chain, the policy and regulatory environment and the scale of the relevant programme.
As per the Department of Agriculture Cooperation and Farmers Welfare, India's rice production has increased at a Compound Annual Growth Rate (CAGR) of 1.43 percent during 2005-06 and 2016-17. India was the second leading rice producer followed by Indonesia and Bangladesh in 2015-16.
Fortifying rice makes it more nutritious by adding vitamins and minerals in the post-harvest phase; many of which are lost during the milling and polishing process. Rice fortification may be considered as having the highest potential to fill the gap in current staple food fortification programs as it is the staple food of 65 percent of the Indian population and reaches the most vulnerable and poorer section – with the highest uptake in the government safety net programmes .The food and civil supplies department of each state impanels a number of rice millers in each district for regular supply of rice to the FCI, from which it is distributed to the social safety net schemes.
BT Mustard :
The Genetically Modified Mustard ( Mustard Dhara hybrid -11 ) was tested in the field and shown to be more productive.
Production of the DMH-11 variety is not interfere with honey bees' natural pollination practices.
DMH-11 is an indigenously developed transgenic mustard. It is a genetically modified variant of herbicide-tolerant (HT) mustard.
DMH-11 is a result of a cross between the Indian mustard variety 'Varuna' and East European 'Early Heera-2' mustard.
It contains two alien genes ('barnase' and 'bar star') isolated from a soil bacterium called Bacillus amyloliquefaciens that enable the breeding of high-yielding commercial mustard hybrids.
Barnase in Varuna induces temporary sterility because of which it can't naturally self-pollinate. Barstar in Heera blocks the effect of barnase allowing seeds to be produced.
DMH-11 has shown approximately 28% more yield than the national check and 37 % more than the zonal checks and its use has been claimed and approved by the GEAC.

"Bar gene" maintains the genetic purity of the hybrid seed.
India's import of edible oils is on the continuous rise to meet domestic demand. It ultimately led reduction in forex. GM Mustard is essential to reduce the forex drain on Agri-import.
The productivity of oilseed crops viz., soybean, rapeseed mustard, groundnut, sesame, sunflower, safflower, and linseed in India is much lower than the global productivity of these crops.
Crossing of genetically diverse parents results in hybrids with increased yield and adaptation
Flavr Savr Tomato
Flavr Savr a Genetically modified tomato, was the first commercially grown genetically engineered food to be granted a license for human consumption. It was first sold in 1994 and was only available for a few years before production ceased in 1997. It was developed by a company called Calgene, but mounting costs prevented the company from becoming profitable, and it was eventually acquired by Monsanto Company. The idea to develop Flavr Savr was to slow the ripening process of the tomato and thus prevent it from softening, while still allowing the tomato to retain its natural color and flavor.
Flavr Savr tomato shows delay in ripening.
This feature is due to the introduction of antisense RNA.
This antisense RNA suppresses the production of the enzyme polygalacturonase.
Polygalacturonase is responsible for the degradation of pectin, present in the cell wall of the fruit.
As a result, it softens and makes the fruit susceptible to fungal infections.
But, due to genetic engineering, the genetically modified Flavr Savr tomato has an extended shelf life with a reduced ripening rate.
Monsanto
The Supreme Court has allowed Monsanto Technology to claim patents on its genetically modified cotton seeds, giving a boost to firms developing new seed technologies.
The ruling overturned an order of a Division Bench of the Delhi High Court (2018) which invalidated the patent granted to Monsanto — acquired by German firm Bayer AG — saying the gene sequence responsible for the Bt trait that eradicates pests afflicting cotton plants is a part of the seed, and hence, cannot be patented under Section 3(j) of the Patents Act, 1970.
With its ruling, the Supreme Court has also set aside an earlier order of the division bench of the Delhi high court, which had held that plant varieties and seeds cannot be patented under Indian law by companies.
Mahyco Monsanto Biotech (India) (MMB) sells GM cotton seeds under license to more than 40 Indian seed companies. These Indian seed companies in turn pay a "trait fee" to Monsanto which is fixed by the government.
Impact
Positive
The outcome is positive for foreign agricultural companies such as Monsanto, Bayer, Dupont, Pioneer, and Syngenta which have been concerned that they could lose patents on GM crops in India.
The verdict validates that patents are integral to innovation and will encourage more companies to come out with India-specific innovations.
The ruling is expected to encourage biotechnology firms to step up investment in the country.
Negative
This long dispute led Monsanto to withdraw its herbicide-tolerant (HT) seeds from the process of government approval. Indian farmers who need better quality seeds (global warming adaptation measures require both drought- and flood-resistant seeds), will be worst hit.
Most international companies have stopped releasing new technology in the Indian market due to uncertainty over patent rules. Access to advanced technology is important to help Indian farmers compete with rivals overseas because Bt cotton seed, the only lab-altered crop allowed in India, in 2003 and an upgraded variety in 2006, helped transform India into the world's top cotton producer and second-largest exporter of fiber.
Government's Response
The prices of GMO seeds and the royalty to Monsanto are already under government control thus keeping seeds affordable for the Indian farmers.
Till recently, every seed firm like Nuziveedu required an annual No Objection Certificate (NOC) from Monsanto whose job was to ensure the right processes were being followed – this was critical if Monsanto was to be responsible for any problems with the seeds, however, the government removed the annual NOC requirement; as a result, if these firms choose to not pay royalty, there is little a Monsanto can do except to file a civil suit which can take decades to resolve.
Bt Cotton
Bollgard II cotton contains two genes(Cry1Ac and Cry2Ab) derived from the common soil bacterium Bacillus thuringiensis(Bt).
India ratified the Cartagena Protocol which protects biodiversity from potential risks of genetically modified organisms and the products of modern biotechnology. The protocol requires the setting up of a regulatory body.
Genetic Engineering Appraisal Committee (GEAC).
Currently, the top biotech regulator in India is the Genetic Engineering Appraisal Committee (GEAC). The committee functions as a statutory body under the Environment Protection Act 1986 of the Ministry of Environment & Forests (MoEF).
GEAC, the apex body regulates the manufacturing, use, import, export, and storage of hazardous micro-organisms or genetically engineered organisms and cells in the country.
GEAC is chaired by the Special Secretary/Additional Secretary of MoEF&CC and co-chaired by a representative from the Department of Biotechnology (DBT). Presently, it has 24 members and meets every month to review the applications in the areas indicated above.
Other Regulatory Agencies for GMO
As per powers conferred by Sections "Regulation of Genome Engineering Technologies in India", 8 and 25 of Environment (Protection) Act, 1986. These rules are essentially covering the entire spectrum of activities involving GMOs.
Six Competent Authorities and their composition have been notified under these Rules including:

rDNA Advisory Committee (RDAC)
Institutional Biosafety Committee (IBSC)
Review Committee on Genetic Manipulation (RCGM)
Genetic Engineering Appraisal Committee (GEAC)
State Biotechnology Coordination Committee (SBCC)
District Level Committee (DLC)

While the RDAC is advisory in function, the IBSC, RCGM, and GEAC are responsible for regulating function. SBCC and DLC are for monitoring purposes.
MAHYCO
Bt Brinjal is a transgenic brinjal created by inserting a gene cry1Ac from the soil bacterium Bacillus thuringiensis into Brinjal. This genetically modified brinjal gives resistance against insects such as the Brinjal Fruit and Shoot Borer (Leucinodes orbonalis). Bt Brinjal was developed by Maharashtra Hybrid Seeds Company (Mahyco).
Terminator Gene
The advances in modern plant technologies, especially genetically modified crops, are considered to be a substantial benefit to agriculture and society. However, so-called transgene escape remains and is of environmental and regulatory concern. Genetic use restriction technologies (GURTs), developed to secure return on investments through the protection of plant varieties, are among the most controversial and opposed genetic engineering biotechnologies as they are perceived as a tool to force farmers to depend on multinational corporations' seed monopolies. In this work, the currently proposed strategies are described and compared with some of the principal techniques implemented for preventing transgene flow and/or seed saving, with a simultaneous analysis of the future perspectives of GURTs taking into account potential benefits, possible impacts on farmers and local plant genetic resources (PGR), hypothetical negative environmental issues and ethical concerns related to intellectual property that have led to the ban of this technology
Terminator Seeds
The terminator gene is a specific genetic sequence inserted into a seed's DNA. Once activated by a synthetic chemical catalyst of the manufacturer's choosing, the sequence renders the seed and crop it produces sterile. This means that the farmer cannot retain seeds for future crops as is the practice in India. The farmer has to repurchase the seeds at a heavy cost.
Recent Developments on GM crops :
Bt cotton, it has two alien genes from the soil bacterium Bacillus thuringiensis (Bt) that allows the crop to develop a protein toxic to the common pest pink bollworm.
Ht-Bt (Herbicide Resistant) Cotton is derived with the insertion of an additional gene, from another soil bacterium, which allows the plant to resist the common herbicide glyphosate.
In Bt brinjal, a gene allows the plant to resist attacks of fruit & shoot borer.
In DMH-11 Mustard, genetic modification allows cross-pollination in a crop that self-pollinates in nature.
Across the world, GM variants of maize, canola &soyabean, too, are available.
Bt Cotton is the only GM crop that is allowed in India since 2002.
Ht-Bt Cotton is not allowed to be cultivated in India.
Bt Brinjal has been under an indefinite moratorium on commercial cultivation since 2010 in India.
Regulatory Authorities: GM Food: FASSI regulates the manufacture, storage, distribution, sale & import GM food.For GM Crops: Genetic Engineering Appraisal Committee (GEAC)under MoEF&CC
Biotechnology in India:
The remarkable march of India into the world of biosciences and technological advances began in 1986. (Mr. Rajiv Gandhi period)
In 1986, a separate Department for Biotechnology, within the Ministry of Science & Technology, GoI was created.
Vision: "Attaining new heights in biotechnology research, shaping biotechnology into a premier precision tool of the future for the creation of wealth & ensuring social justice, especially for the welfare of the poor."
BT has made a huge impact on Indian agriculture, healthcare, industry, and environment on one hand while raising the global standing of India.
The National Biotechnology Development Strategy (2015-2020) aims to make India a US$ 100bn Bio-economy by 2025.
BIO-Technology Kisan programme:
Farmer-centric scheme, by DBT Ministry of Science & Technology.
Pan India program stimulates entrepreneurship and innovation in farmers and empowers women farmers.
Aims to understand the problems and provide simple solutions to farmers.
Bio-economy or biotechnology:
It refers to all economic activity derived from scientific & research activity focused on biotechnology.
It is closely linked to the evolution of the biotechnology industry.
Major initiatives of the National Biotechnology Development Strategy
Launch four major missions in Healthcare, Food & Nutrition, Clean Energy, and Education.
Create a technology development & translation network across India with global partnerships.
Ensure strategic & focused investment in building human capital by setting up a Life Sciences & Biotechnology Education Council.
Biotechnology Regulatory Authority of India (BRAI)
BRAI is a proposed regulatory body to regulate the use of Genetically Modified Organisms (GMOs), as per the provisions of the Bill introduced in the Parliament in 2013.
BRAI was needed as India had signed the Cartagena Protocol and the Protocol mandates the setting up of a Regulatory Body.
A series of guidelines for safety assessment procedures to be followed at various stages of the development of GMOs have been adopted from time to time.
GEAC is the apex body that allows for the commercial release of GM crops.
GEAC shall have powers to revoke approvals in case of:
Any new information on the harmful effects of GMOs?
GMOs cause such damage to the environment as could not be envisaged when approval was given.
Non-compliance with any conditions stipulated by GEAC.
Genetic Engineering Appraisal Committee (GEAC)
The top biotech regulator in India is the Genetic Engineering Appraisal Committee (GEAC).
The committee functions as a statutory body under the Environment Protection Act 1986 of the Ministry of Environment & Forests (MoEF).
It was earlier known as the Genetic Engineering Approval Committee. Under the EPA 1986 Rules for Manufacture, Use, Import, Export, and Storage of Hazardous Microorganisms/Genetically Engineered Organisms or Cells, GEAC is responsible for granting permits to conduct experimental and large-scale open field trials and also grant approval for commercial release of biotech crops.
DNA Technology Regulation Bill, 2019
The Parliamentary Committee on Science and Technology submitted its report on the DNA Technology (Use and Application) Regulation Bill, 2019. The purpose of the bill is to regulate the use of DNA information for establishing the identity of people. These profiles are then meant to guide law enforcement agencies in investigations.
The committee has underlined that it is important that state-of-the-art technologies are used in the criminal justice system, but this must be done without infringing constitutional rights, especially the Right to Privacy.
Although DNA technology can help law enforcement agencies, in solving crimes, the government must assuage apprehensions over the use of the DNA Technology Bill, 2019.
Associated Issues With the Bill
Violation of Right to Privacy:
There are criticisms that the DNA profiling bill is a violation of human rights as it could also compromise the privacy of individuals.
Also, questions are being raised on how the bill plans to safeguard the privacy of DNA profiles stored in the databanks.
The DNA profiling bill follows a long list of bills that are being introduced without the data protection law in place.
Complicate Criminal Investigations:
Using DNA effectively during criminal investigations requires proper crime scene examination, trained and reliable policing, a trusted chain of custody of samples, reliable analysis, and the proper use of expert evidence in court.
Without these prerequisites, a DNA database will exacerbate rather than solve problems in the criminal justice system.
For example, false matches or misinterpretations or planting of evidence can lead to the travesty of justice.
Biological Surviallnce:
All DNA footprints at a crime scene might not be of those associated with the incident.
There is apprehension, therefore, that the DNA repository proposed by the Bill could end up bundling information of people who have nothing to do with the crime being investigated.
Thus, it may allow state-sanctioned biological surveillance.
Inadequate Supporting Infrastructure: The committee has also flagged concerns over the lack of infrastructure for conducting DNA tests in the country.
Presently, the labs in the country can fulfill only 2-3% of the country's DNA profiling requirement.
In Rajiv Singh v. State of Bihar (2011), the Supreme Court had dismissed improperly analyzed DNA evidence.
Affecting Marginalized Sections:
One of the longstanding defects of India's criminal justice system is the lack of legal aid systems to help both victims and accused, especially those from marginalized sections of society.
A growing body of literature has shown that most people charged with criminal offenses are not aware of their rights.
This concern may exacerbate when a sophisticated technology, such as DNA profiling, is deployed to establish a crime.
Misuse In Caste-Based Profiling:
The standing committee pointed out that DNA profiles can reveal extremely sensitive information of an individual & hence could be misused for caste/community-based profiling.