Welcome to our monthly current affairs update for August 2023. In this ever-changing world, staying informed about the latest events, trends, and developments is crucial. This month, we'll take you on a journey through the most significant and noteworthy happenings across the globe. From politics to technology, from culture to the environment, we'll cover it all. Join us as we explore the stories shaping our world and the issues that demand our attention. Our goal is to provide you with a concise and insightful overview of the events that are shaping our times, enabling you to engage in informed conversations and make well-informed decisions. So, without further ado, let's dive into the whirlwind of current affairs for this month.
Devika: North India's First River Rejuvenation Project
In News:
India's first River Rejuvenation Project, named Devika, is almost finished and was inaugurated by PM Modi.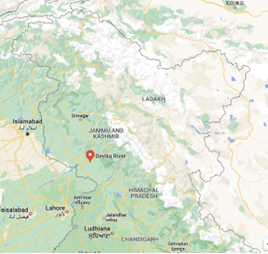 About:
Project Devika is North India's first river rejuvenation project.
This project modeled after the 'Namami Ganga'initiative, is aimed at restoring the health of the Devika River (in Udhampur, Jammu & Kashmir).
Under the project, bathing "ghats" (places) on the banks of the Devika River will be developed, encroachments will be removed, natural water bodies will be restored, and catchment areas will be developed along with cremation ground.
The primary goal is to ensure the efficient disposal of liquid waste, preventing pollution and maintaining the river's sanctity.
In addition to liquid waste, the project also encompasses the crucial aspect of Solid Waste Management.
The Liquid Waste Management Project involves creating a network of pipes and manholes connecting households under the Devika Rejuvenation Project.
Additionally, a Solid Waste Management Project is planned to further enhance the river's restoration.
Financial Allocation is shared between Central and Union Territory (UT) at a 90:10 ratio.
Panchayati Raj Institutions (PRIs) play a crucial role in ensuring the success of the project at the grassroots level.
Devika river
Devika river originates from the hilly Suddha Mahadev temple in the Udhampur district of Jammu and Kashmir and flows down towards western Punjab (now in Pakistan) where it merges with the Ravi River. The river holds religious significance as it is revered by Hindus as the sister of river Ganga.
COP28: Gabon wraps up $500 million debt-for-nature swap
In News:
Gabon signs $500 Million Debt-for-Nature Swap with Bank of America
About COP28: Gabon's $500 Million Debt-for-Nature Swap
Gabon has recently concluded a $500 million debt-for-nature swap aimed at debt refinancing and marine conservation.
It is the first debt-for-nature swap in continental Africa and has been finalized by Bank of America, Gabon, and The Nature Conservancy (TNC)
A "blue bond" is a type of financial instrument that is issued by governments or organizations to raise funds specifically for marine conservation and sustainable ocean-related projects.
The name "blue bond" is derived from the color of the ocean, emphasizing the focus on marine conservation and sustainable ocean management.
Key highlights:
Gabon will repurchase $500 million of three dollar-denominated bonds for $436 million and will exchange for a new $500 million loan funded by "blue bonds."
The swap will generate $125 million for ocean conservation over 15 years which will be used to fulfill Gabon's commitment to protect 30% of its sea by 2030.
Gabon has 20 protected areas covering 26% of its marine waters and the deal aims to expand coverage to 30% and elevate protection status.
However, the deal has been flagged due to delayed deal launch and higher-than-expected interest rate for blue bonds.
Questions have also been asked about debt risk reduction since a significant portion of Gabon's near-term bonds remains unchanged.
Previously, similar swaps were struck by Belize, Barbados, and Ecuador in recent years with developing countries, policymakers, and banks showing interest due to fees and ESG credentials.
Overall, the deal could serve as a model for other countries provided the swaps can overcome challenges including high costs, lack of transparency, and strict conditions imposed by foreign entities.
"State of India's Birds, 2023″ report
In News:
The "State of India's Birds, 2023″ report reveals a widespread decline in most bird species across the country, with some currently declining and others projected to decline in the future.
About:
The "State of India's Birds (SoIB) 2023" Report is a significant assessment of bird species in India, aimed at understanding their conservation status.
It is published by the State of India's Birds Partnership, which is a collaboration of 13 organizations including both governmental (such as SACON, WII, ZSI) and non-governmental organizations.
Key Findings:
The assessments, based on data from around 30,000 birdwatchers, indicate that 60% of the 338 species with identifiable long-term trends have declined, while 36 species have increased.
Raptors, migratory shorebirds, and ducks have experienced the most significant declines.
However, several species like the Indian Peafowl, Rock Pigeon, Asian Koel, and House Crow are thriving and increasing in both abundance and distribution.
Specialist bird species, which inhabit specific habitats like wetlands and rainforests, are facing rapid declines, while generalist species capable of adapting to various habitats are faring better.
Long-distance migratory birds, such as those from Eurasia and the Arctic, have suffered significant declines, while resident species remain more stable.
Birds with diets focused on vertebrates and carrion have seen notable declines, potentially due to harmful pollutants present in these food resources.
The report emphasizes the decline of species endemic to the Western Ghats and Sri Lanka biodiversity hotspots.
Main threats to birdlife in India: Climate Change, Urbanization, Monocultures, Energy Infrastructure
Solution to minimize heatwaves in Urban India
In News:
Recently, the study conducted by the Centre for Science and Environment (CSE) explores the impact of different urban forms on heat resilience.
Key Findings of the Study:
Areas with open high-rise, open midrise, and compact midrise urban morphologies show lower land surface temperatures (LST), indicating better heat resilience.
Low-rise areas with sparse vegetation tend to have higher LST.
Greenery, like trees, shrubs, and grass, enhances microclimates. Effective vegetation cover (EVC) reduces LST; trees with thick foliage are more effective.
Higher Floor Surface Index (FSI) correlates with lower LST. Increased FSI results in decreased temperatures.
North-south-oriented streets have higher LST due to sun exposure, offering guidelines for urban planning.
Different urban forms can have distinct zoning regulations for heat resilience, such as shaded walkways, cool roofs, and high EVC.
Urban Form of a City:
The combination of green spaces, water bodies and buildings is called the Urban Form of a city, which plays a crucial role in its heat resilience and liveability.
Parameters such as Urban Morphology, Aspect Ratio, Sky View Factor (SVF), Blue/Green Infrastructure (B/GI), Floor Area Ratio (FAR)/ Floor Surface Index (FSI), and street orientation collectively define a city's urban form and influence its susceptibility to heat.
How Urban Form of City can be adopted?
Urban form-based codes can offer context-specific cooling solutions.
Cities must revise their building by-laws and master plans to incorporate the insights from this study and improve heat resilience.
Even a modest 1°C temperature decrease could translate into a 2% reduction in a city's power consumption, showcasing the potential impact of effective planning.
Lead Poisoning in India
In News:
According to a 2021 study, which was followed up by Niti Aayog and CSIR study in 2022, it was found that more than half of Indian children (~ 20 crore) have high blood lead levels i.e. greater than 5 µg/dL. As per WHO standards any level above 5 µg/dL requires thorough review of the lead exposure mechanism and action to reduce or end such exposure.
Adverse Impacts of Lead poisoning:
Vulnerability of Children: High blood lead levels in children severely impacts their developing bodies and brains that can lead to irreversible damage.
The consequences of lead poisoning range from neurological impairments and learning disabilities to stunted growth and organ damage.
Social Impact: Lead poisoning results in a learning gap and has a societal toll as affected children may face life-long struggles, reduced educational attainments, and diminished economic productivity.
Sources of Lead Poisoning:
Initially, major sources of lead exposure were gasoline, water-pipes, and paints.
House Paints and Varnishes: Houses and public buildings are coated with paints containing dangerous levels of lead, which deteriorate with time and release toxic dust particles into the air.
Exposure through lead solder in food cans, ayurvedic medicines, and toys.
Occupational Hazards: Workers involved in working with lead, bring contaminated dust home on their clothes and bodies, inadvertently exposing their families.
Unscientific recycling of used lead-acid batteries: One of the most concerning sources of lead exposure is the unsound recycling of used lead-acid batteries. Despite strict regulations, weak implementation results in used batteries ending up in the informal economy.
Other occupational sources of lead exposure include lead mining, smelting, welding, soldering, and automobile repairing.
Measures to combat lead poisoning:
Robust legislative and policy framework defining health and safety standards for manufacturing & recycling of lead-acid batteries, e-wastes, etc. that contain lead is necessary.
Building a strong monitoring and reporting system for lead poisoning is critical.
Multi-pronged approach involving regulatory reforms and strict enforcement: The government must prioritise the clean-up of contaminated sites, especially those located near schools and residential areas.
Well-targeted public awareness programmes: Campaigns should focus on the dangers and sources of lead exposure with direct appeals to parents, schools, youth associations, community leaders and healthcare workers.
Cinnamon
In News:
Cinnamon and its active components prevent prostate cancer
About
The ICMR-National Institute of Nutrition (NIN) conducted research indicate that cinnamon, along with its active compounds cinnamaldehyde and procyanidin B2, displayed inhibitory properties against early-stage prostate cancer when given orally to rats.
Cinnamon is used mainly as an aromatic condiment and flavoring additive in a wide variety of cuisines, sweet and savory dishes, breakfast cereals, snack foods, tea, and traditional foods.
Cinnamomum cassia has a high content of coumarin which is not good for health and is known as a kidney destroyer due to which it is banned in the US and other countries.
Other Benefits of Cinnamon
Anti-inflammatory properties: Cinnamon includes antioxidants and anti-inflammatory chemicals that may help decrease inflammation throughout the body. This may be beneficial as individuals age, since chronic inflammation plays a significant role in the evolution of many age-related illnesses.
Blood sugar control: Cinnamon may help manage blood sugar levels by enhancing insulin sensitivity and decreasing carbohydrate breakdown in the digestive system.
Heart health: Cinnamon may help improve heart health by reducing levels of total cholesterol, LDL ("bad") cholesterol, and triglycerides, while increasing levels of HDL ("good") cholesterol.
Brain function: Some studies suggest that cinnamon may improve brain function and protect against age-related cognitive decline. Cinnamon contains two compounds that appear to inhibit the buildup of these proteins.
Antimicrobial properties: Cinnamon contains antimicrobial compounds that may help fight off bacteria and other pathogens, making it a potential natural remedy for certain infections.
Bees can monitor pollution
In News:
Honey Bees bees can monitor pollution for us — everything from toxic metals to antimicrobial resistance
About
Honeybees have proven to be effective in mapping patterns of pollution, uncovering key indicators of contamination such as toxic metals and genes related to antimicrobial resistance.
Through their foraging activities, bees collect pollutants, granting valuable insights into pollution distribution. By detecting the presence of harmful metals in proximity to pollution origins, bees contribute to comprehending the underlying factors behind contamination.
Bees play a role in evaluating the dissemination of antimicrobial resistance genes, which can be assimilated from aquatic environments. This innovative method serves as a valuable resource for monitoring pollution and tackling issues pertaining to environmental well-being.

Dibang Multipurpose Project
In News:
Recently, NHPC signed an MoU with RITES, Ministry of Railways for construction of railway siding for the Dibang Multipurpose Project, Arunachal Pradesh
About
Dibang Multipurpose Project is a flood control cum hydroelectric power project planned to be developed on the Dibang River (Tributary of Brahmaputra River) in Arunachal Pradesh.
It will be the country's biggest hydropower facility with a capacity of 2880MW
National Hydroelectric Power Corporation (NHPC) is developing this project.
Dibang hydroelectric plant makeup:
The project aims to build the tallest dam in the nation, standing at 278 meters in height and stretching 375 meters in length.
This concrete gravity dam will give rise to a reservoir spanning 43 kilometers and boasting a total storage capacity of 3.85 billion cubic meters.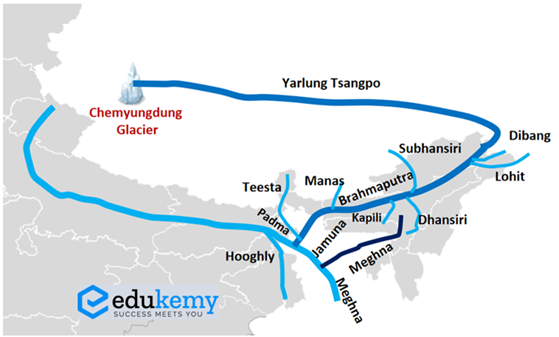 Cleantech Solutions
In News:
Cleantech can deliver on development and climate action in the country's rural areas
About
Cleantech Solutions focuses on providing access to clean technology solutions to support the livelihoods of the rural populace.
The clean technology solutions offer the potential to decrease India's diesel imports and prevent the spoilage of perishable food items.

It will improve opportunities for rural livelihoods. This presents an investment prospect valued at $50 billion for investors and financiers.
Global Biodiversity Framework Fund
In News:
The Global Biodiversity Framework Fund (GBFF) has been finally ratified and launched at the Seventh Assembly of the Global Environment Facility (GEF) in Vancouver, Canada.
About Global Biodiversity Framework Fund (GBFF):
The GBFF is devised to mobilise and accelerate investments in the conservation and sustainability of wild species and ecosystems.
The GBFF is exclusively dedicated to supporting the implementation of the goals and targets outlined in the Kunming-Montreal Global Biodiversity Framework.
It is established as a new trust fund under the umbrella of the Global Environment Facility.
It will support action towards halting and reversing biodiversity loss by 2030 and putting nature on a recovery path by 2050.
Around 20% of the funds would support Indigenous-led initiatives to protect and conserve biodiversity.
It will also prioritise support for Small Island Developing States and Least Developed Countries, which will receive more than a third of the fund's resources.
As per the targets of GBF, $200 billion per year will need to be raised by 2030. Canada and the United Kingdom have already donated 200 million Canadian dollars and 10 million pounds respectively to the GBFF.
About the Global Environmental Facility:
The GEF was established during the 1992 Rio Earth Summit, also known as the United Nations Conference on Environment and Development (UNCED).
It serves as an international financial institution that funds projects to address global environmental challenges, including biodiversity loss, climate change, land degradation, and pollution.
The GEF is funded by contributions from its member countries, known as "donors.
It operates as a financial mechanism for several international environmental conventions, including:
Convention on Biological Diversity (CBD),
United Nations Framework Convention on Climate Change (UNFCCC), and
United Nations Convention to Combat Desertification (UNCCD)
India's Interest Arctic Region and the Northern Sea Route
In News:
Murmansk, popularly called the capital of the Arctic region and the beginning point of the Northern Sea Route (NSR), is witnessing rising Indian involvement in cargo traffic. In first seven months of 2023, India got 35% of 8 million tonnes of cargo handled by the Murmansk port.
About the significance of Arctic region for India:
The vulnerability of the Arctic region to unprecedented changes in the climate may have an impact on India in terms of economic security, water security and sustainability.
The region also constitutes the largest unexplored prospective area for hydrocarbons with an estimated reserves of 40%of the current global reserves of oil and gas.
India's Arctic Policy of 2022 mentions the country's approach to economic development of the region in accordance with UN Sustainable Development Goals.
India's engagement with the Arctic can be traced to the signing of the Svalbard Treaty in February 1920. Later, India established a research station, Himadri, at Svalbard, in 2008.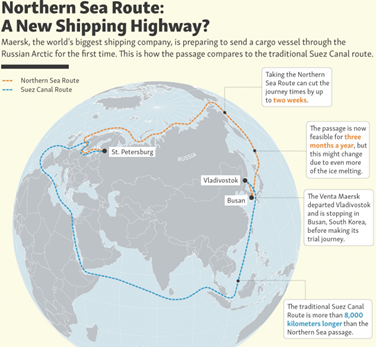 What is the Northern Sea Route?
Northern Sea Route (NSR), the shortest shipping route for freight transportation between Europe and countries of the Asia-Pacific region.
It spans 5,600 km, and the route begins at the boundary between the Barents and the Kara seas (Kara Strait) and ends in the Bering Strait (Provideniya Bay).
In theory, NSR can save as much as 50% of the distance as compared to the currently used shipping lanes via Suez or Panama.
The route got attention after the 2021 blockage of the Suez Canal.
However the navigability of NSR has been a major concern since Arctic Oceans remain icebound during most of the year.
Russia is the only country in the world with a nuclear-powered icebreaker fleet. Today the Russian icebreaker fleet comprises of seven nuclear-powered icebreakers, apart from one nuclear container ship.
Factors driving India's Participation in the NSR development:
Increasing supply of energy resources: NSR is facilitating reliable and safe supplies of crude oil and coal from Russia, which is critical for the Indian economy.
Strategic Transit Route: India's geographical location and reliance on sea transportation make the NSR a crucial transit route
Reduction of transport time through Chennai-Vladivostok Maritime Corridor (CVMC): The CMVC project passing through the Sea of Japan, the South China Sea and Malacca Strait, will bring down transport time to 12 days, almost a third of existing St. Petersburg-Mumbai route of 16,000 km.
Geopolitics: India would like to complement China and Russia's potential collective influence over NSR
Deficiency in micronutrients in soil linked to the health of children and women
In News:
Recently, a new study titled "Soil micronutrients linked to human health in India," has revealed a significant connection between soil micronutrients and the nutritional well-being of individuals, particularly children and adult women.
Key findings of the Study:
Impact on Child Stunting and Underweight: In districts where soil zinc samples were found to be more prevalent, there were notably lower rates of child stunting and underweight.
Height Increase in Women: The study found that the soil zinc availability is also associated with an increase in the height of women.
Soil Iron Availability and Anaemia: The study suggested a strong relationship between soil iron availability and anaemia among women and haemoglobin levels among children and women.
Significance of the Study for India:
With over 35 percent of the nation's soil grappling with zinc deficiency and approximately 11 percent facing iron deficiency.
This study aligns with the Global Nutrition Report's findings, revealing that nearly a third of the world's population faces micronutrient deficiency.
The study's revelation that around 39 percent of children suffer from stunting underscores the urgency of addressing malnutrition.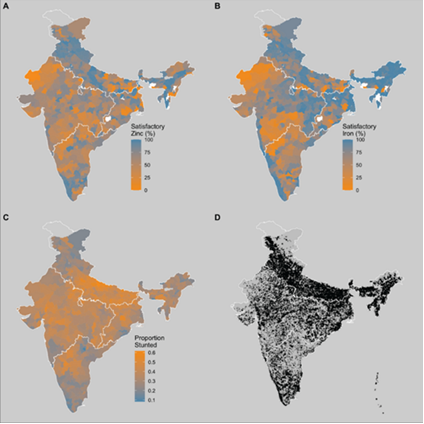 Dholpur-Karauli tiger reserve in Rajasthan
In News:
Recently, The National Tiger Conservation Authority (NTCA) approved Dholpur-Karauli in Rajasthan as a new tiger reserve.
About:
This is India's 54th tiger reserve and Rajasthan's fifth tiger reserve after Ranthambore, Sariska, Mukundra Hills and Ramgarh Vishdhari.
Tiger Reserves are notified by State Governments as per provisions of Section 38V of the Wildlife (Protection) Act, 1972 on advice of the National Tiger Conservation Authority.
Status of tiger population in India
Over recent years, India has seen an increase in tiger population, rising from 2,967 in 2018 to 3,682 in 2022, signifying an annual growth rate of 6%.
Madhya Pradesh has the maximum number of tigers in the country (785), followed by Karnataka (563), Uttarakhand (560), and Maharashtra (444).
The number of tigers in Rajasthan has increased from 32 in 2006 to 88 in 2022.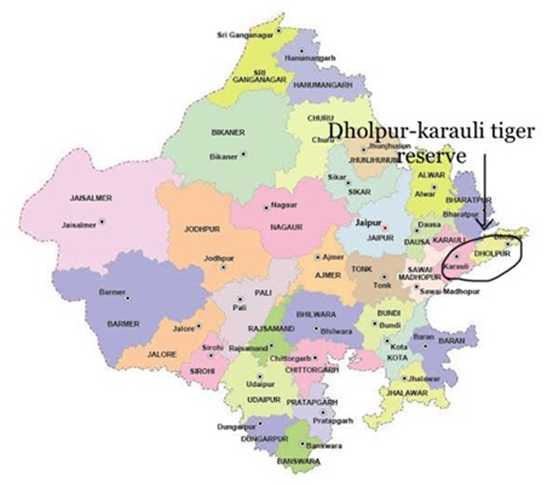 Methane Eating Bacteria
In News:
Recently, a study has found that a specific bacteria named Methylotuvimicrobium buryatense 5GB1C could help reduce methane emissions from places like landfills and oil wells.
About:
Methylotuvimicrobium buryatense 5GB1C
Methylotuvimicrobium buryatense 5GB1C is a bacterial strain that consumes methane.
The bacteria's ability to consume methane at low concentrations, as low as 200 ppm, makes it a promising candidate for methane removal technology.
While other Methane-eating bacteria (methanotrophs) grow best when the methane concentration is around 5,000-10,000 parts per million (ppm).
Significance:

Methylotuvimicrobium buryatense 5GB1C, if used on a large scale, could prevent 240 million tonnes of methane from entering the atmosphere by 2050.
It can also help reduce the global temperature rise by about 0.21-0.22 degrees Celsius by 2050 by removing a substantial amount of methane.
Unlike many other proposed methane reduction strategies, this method doesn't produce nitrous oxide emissions, which have a significant global warming potential.
Methane:
Methane is a potent greenhouse gas emitted from various sources including energy production, industry, agriculture, and waste management.
It is over 85 times more potent than carbon dioxide (CO2) on a 20-year timescale.
It is responsible for nearly 30 percent of the total global warming.
Indian Ocean Dipole
In News:
Recently, a report by the Australian Bureau of Meteorology said that the IOD index has risen beyond the positive threshold.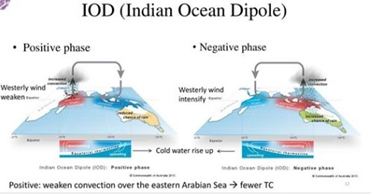 About:
Indian Ocean Dipole (IOD) is an atmosphere-ocean coupled phenomenon in the Indian Ocean, characterised by a difference in sea-surface temperatures.
IOD is the difference between the temperature of eastern (Bay of Bengal) and the western Indian Ocean (Arabian Sea).
A positive IOD event, characterized by warmer temperatures in the western basin, can enhance India's South-West monsoon.
For Australia, a positive IOD event often leads to low rainfall between October and December, delayed monsoon onset, and reduced tropical cyclone activity.
Indian monsoon depends upon not only El Nino, La Nina but also IOD and other such ocean phenomena.
Two phases of IOD:
Positive IOD:
During this phase the Westerly winds weaken along the equator, allowing warm water to move to Africa.
Changes in the winds also allow a rise of cool water from the deep ocean in the east.
This creates a temperature difference across the tropical Indian Ocean with cooler than normal water in the east and warmer than normal water in the west. This event has been found to be beneficial for the monsoon.
Negative IOD:
During this phase westerly winds intensify along the equator, allowing the concentration of warmer waters near Australia.
This creates a temperature difference across the tropical Indian Ocean, with warmer than normal water in the east and cooler than normal water in the west. This event obstructs the progression of monsoon over India.
Maharashtra's 1st elephant reserve
In News:
In response to the frequent movement of elephants in the Gondia and Gadchiroli districts, the Maharashtra state wildlife department has proposed creating the Navegaon Elephant Reserve in an area (in Gondia and Gadchiroli districts).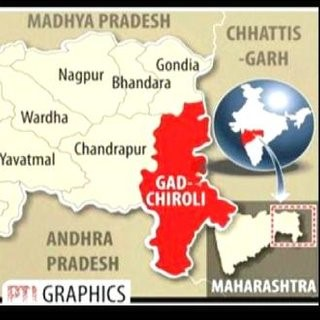 About:
This move aims to conserve wild elephants in the region, where around 23-25 elephants have been residing.
This initiative follows the Maharashtra government's 2020 decision to designate nearly 3,000 hectares of forest land as an elephant reserve in the Sindhudurg district, marking the first instance of such a reserve being established in the state.
Significance of this proposal
At present, there are 33 elephant reserves in the country.
If approved, Navegaon Elephant Reserve could become the 34th elephant reserve in India and the 5th largest in terms of area.
Elephant Conservation in India:
Elephant has been recognised as a national heritage animal of India. India has the largest population of Asian elephants with nearly 30,000 wild and about 3,600 captive ones. Government of India had launched Project Elephant in 1991-92. The project was intended to provide financial and technical support to the elephant range states for the protection of elephants, their habitats, and corridors and address the issue of human-animal conflict. It also sought to promote the welfare of captive elephants. IUCN Red List: Endangered CITES: Appendix I Wildlife (Protection) Act, 1972: Schedule I
Environmental Challenges in Northeast India
In News:
The Meghalaya High Court while hearing a Public Interest Litigation (PIL) on the cleanliness of the Umiam Lake, stated that for the sake of creating employment opportunities and in the name of promoting tourism, the natural beauty of the State should not be destroyed.
About the Umiam Lake:
Umiam Lake is one of the biggest artificial lakes in Meghalaya that is situated about 15 km from Shillong.
A PIL was filed to raise the issue of cleanliness of Umian Lake which has been adversely affected by unregulated buildings and construction mushrooming around water bodies.
Challenges to Biodiversity in the North East:
Northeast India is a green belt region due to its abundant natural resources such as oil, natural gas, minerals and freshwater. However indiscriminate exploitation and unassessed developmental projects harm its biodiversity.
Despite the northeast being industrially backward, deforestation, floods, and existing industries are causing serious problems to the environment in the region
As per the environmental assessment of the North East Rural Livelihood Project, Northeast India lies within an ecologically fragile, biologically rich region, highly prone to climatic changes.
Both flora and fauna of the areas are under threat due to deforestation, mining, quarrying and shifting cultivation.
Environmental laws in the North East:
Offences related to the environment dealing with pollution of land, air, and water are considered under "public nuisance" under Sections 268 to 290 of the IPC, 1860,.
The Sixth Schedule of the Constitution which grants autonomy to District Councils, limits the authority of the State over matters pertaining to the jurisdiction of the District Councils, including land use.
Thus in many instances, like the Umiam Lake, the District Councils do not place any regulations for the preservation and protection of land, especially those around water bodies.
PILs and judicial activism encouraged under Articles 32 and 226 of the Constitution led to a wave of environmental litigation. For example, NGT's imposed a fine of Rs100 crore on the Meghalaya government for failing to curb illegal mining in 2019.
Measures taken to promote sustainable growth in the North East:
Development of infrastructure, revenue generation and employment creation through sustainable policies.
The 'Negative List' in the North East Industrial Development Scheme (NEIDS), 2017 ensures that entities which do not comply with environment standards, not having environmental clearances and not having consent from pollution boards would not be eligible for any incentive under the NEIDS.
The Act Fast for Northeast policy should not only include "trade and commerce" but also the preservation of "environment and ecology" in the region.
Central and state governments should consider the case of creating a uniform and comprehensive environmental legislation, which caters to issues related to the environment at all levels of governance.
UK's North Sea Drilling
In News:
Environmentalists deliberate on drilling in the North Sea, environmental concerns, and the U.K.'s climate commitments.
About UK's North Sea Drilling:
The United Kingdom has recently proposed a plan for increased drilling in the North Sea for oil and natural gas off Britain's coast.
The North Sea Transition Authority (NTSA) oversees the 33rd offshore oil and gas licensing round is aiming to award over 100 licenses.
However, Concerns have been raised about these plans amidst global efforts to combat irreversible climate change.
Key highlights:

The North Sea is located between the UK and neighbouring countries and has been a significant source of oil and gas for the UK's energy needs.
Exploration in the North Sea began after the 1958 Geneva Convention on the Continental Shelf which established country's rights over adjacent seabeds.
The UK's Continental Shelf Act in 1964 awarded British Petroleum (BP) the first exploration license in 1964 which discovered natural gas in the North Sea in 1965.
It initiated more than 15 fields in the UK North Sea during the 1970s and 1980s with other British, European, and American companies joined the exploration efforts.
The 1980s saw over a hundred installations in the North Sea however, the Piper Alpha disaster in 1988 led to safety culture improvements and a major overhaul in offshore safety measures.
Peak production occurred in 1999, generating substantial crude oil and natural gas liquids but the production declined over the years, reaching lower levels by 2022.

In recent years, offshore drilling has been criticized for contributing to climate change by releasing greenhouse gases.
Warming oceans risks marine biodiversity, coral reefs, and shellfish due to pollution and ocean acidification.
With the UK aiming to achieve net zero emissions by 2050 drilling plans raise questions about the new drilling proposal which conflicts with the need to limit global temperature rise.
Overall, there is need for a careful balance between energy needs and sustainable practices to mitigate environmental concerns and adhere to climate commitments.
Debt-Fossil Fuel Trap Report
In News:
Recently, a new report 'The Debt-Fossil Fuel Trap', was published by the anti-debt campaigners Debt Justice and partners.
Key Highlights of the Report:
Poor countries burdened with heavy debts are compelled to rely on fossil fuel revenue to repay loans borrowed from wealthier nations, multilateral creditors like the World Bank and IMF, or private lenders. Examples:
Suriname: Creditors are entitled to 30% of oil revenue until 2050, incentivizing continued oil exploitation.
Argentina has been supporting fracking projects in the Vaca Muerta oil and gas field in Northern Patagonia to generate revenues to ease the country's debt crisis. IMF has also backed these projects.
The external debt payments of Global South countries have surged by 150% between 2011 and 2023, reaching the highest levels in 25 years.
Around 54 countries are facing a debt crisis, resulting in reduced public spending during the pandemic to meet loan repayment obligations.
Many of these indebted countries lack adequate resources for climate adaptation, mitigation, and addressing loss and damage, forcing them to borrow more money.
After events like natural disasters, countries can see their debt as a percentage of GDP rise significantly, such as Dominica's experience after Hurricane Maria in 2017.
Resource backed loans (RBLs) are a mechanism through which repayment is tied to natural resources or future income streams derived from those resources.
Recommendations of the Report:
Implement comprehensive debt cancellation for countries in need, across all creditors, without imposing economic conditions.
Encourage the adoption of clean and renewable energy sources to reduce dependency on fossil fuels.
Wealthy governments and institutions should play a role in supporting countries to exit the debt-fossil fuel trap.
Promote sustainable development strategies that prioritize environmental protection and economic stability.
Ensure that financing and investments align with environmental and social sustainability, rather than contributing to fossil fuel dependence.
Offer fair and just financing terms that do not exacerbate debt burdens or perpetuate reliance on fossil fuels.
'Likaru-Mig La-Fukche' road (Ladakh)
In News:
Border Roads Organisation (BRO) has commenced the construction of a 64-km long Likaru-Mig La-Fukche road in Eastern Ladakh's Demchok sector.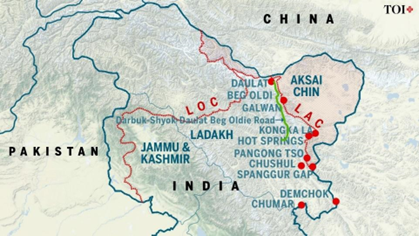 About:
This road project aims to provide connectivity to the military outposts in the sensitive Fukche sector, lying near the contested Line of Actual Control (LAC).
Likaru-Mig La-Fukche road:
It is located close to Hanle in Eastern Ladakh.
The 64-km long road will connect Likaru to Fukche, situated 3 km from the Line of Actual Control (LAC).
Once completed, it will be the world's highest motorable road at a height of 19,400 ft in Mig La.
Currently, Umling La in Ladakh holds the title of the highest motorable road at 19,024 ft.
It is the first project in India to be carried out entirely by an All-Woman Road Construction Company.
It is led by a five-member All Woman Border Road Task Force.
Additionally, the BRO is undertaking other significant projects, including the Shinku La tunnel and the construction of the 'Nyoma Airfield'.
Umling La Pass:
It is a 52-km road that connects Chishumle to Demchok villages. Both these villages lie in close proximity to the Line of Actual Control (LAC), and a friction point between India and China. Currently, Umling La in Ladakh, at a height of 19,024 ft, holds the record of being the highest motorable road in the world. The construction of this road has been achieved by the BRO (Border Road Organization) as part of "Project Himank".
Pacific islands face the risk of drowning
In News:
Recently, The World Meteorological Organization (WMO) has released a report titled "State of Climate in the South-West Pacific, 2022".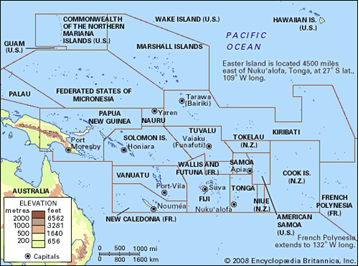 About:
key findings of the report:
The report has issued a warning about rising sea levels in the Pacific Islands.
They report that sea levels in this region are increasing at a rate of about 4 mm per year, which is slightly higher than the global average.
This poses a significant threat to low-lying islands like Tuvalu and the Solomon Islands, as it could lead to destructive floods, damaging agricultural lands and habitable areas.
The report also highlighted the occurrence of marine heatwaves in a substantial region northeast of Australia and south of Papua New Guinea, spanning more than six months.
Despite a decrease in the number of reported disaster weather events compared to 2021, the economic losses due to flooding and weather events have increased.
Urgent Need for Climate Action
The findings of the WMO report highlight the urgent need for comprehensive climate action to mitigate these impacts and safeguard the future of these vulnerable island nations.
World Meteorological Organization
It is a specialized agency of the United Nations (UN). It is the UN system's authoritative voice on the state and behavior of the Earth's atmosphere, its interaction with the oceans, the climate it produces, and the resulting distribution of water resources. It originated from the International Meteorological Organization (IMO), which was founded in 1873. Established in 1950, WMO became the specialized agency of the UN for meteorology (weather and climate), operational hydrology and related geophysical sciences. Headquarters: Geneva, Switzerland. Currently it has a membership of 191 countries.
Rising Methane Levels and the Threat to Climate Stability
In News:
The surge in the amount of methane in Earth's atmosphere for the past few decades has raised concerns about climate transitions on the earth. Unlike the rise in carbon dioxide (CO₂), methane's recent increase seems to be driven by biological emissions, not the burning of fossil fuels.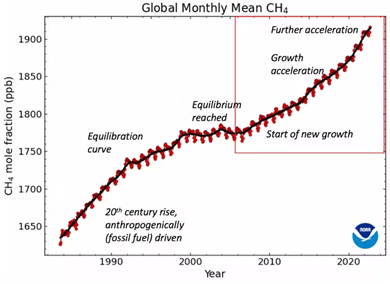 About Methane:
Methane is a powerful greenhouse gas, with over 80 times the warming impact of carbon dioxide (CO2) within the first two decades of its presence in the atmosphere. However, it has a shorter atmospheric lifespan than CO2.
Methane was about 0.7 parts per million (ppm) of the air before humans began burning fossil fuels. Currently it is over 1.9 ppm and rising fast.
Reasons for increased Methane emissions:
Mix of Anthropogenic and natural causes: Roughly three-fifths of emissions come from fossil fuel use, farming, landfills and waste. The remainder is from natural sources, especially vegetation rotting in tropical and northern wetlands.
Emissions from huge cattle lots in tropical Africa, India and Brazil may also be rising.
Rotting waste in landfills near megacities like Delhi are important sources too.
Climate change is increasing rainfall, which has made wetlands wetter and bigger while rising temperatures have boosted plant growth, providing more decomposing matter and so more methane.
Impacts of Climate Change:
Slowing down of Atlantic Ocean currents and changes in oceanic current patterns.
Expansion of tropical weather regions across the globe.
Faster warming of the far north and south poles leading to sea level rise by accelerating the melting of polar ice and glaciers
Ocean heat is breaking records and extreme weather conditions are becoming routine.
Sea level rise threatens coastal communities and exacerbates climate change impacts.
Measures to control Methane emissions:
Plugging the leakage of oil and fossil fuel from the oil and gas industry
Covering landfills with soil so that methane emission from rotting wastes are prevented.
Reducing crop-waste burning could control the hasty rise of methane concentration.
Sixth Anniversary of the Minamata Convention
In News:
The Minamata Convention on Mercury, which marks its sixth anniversary this year. On this occasion, the United Nations Environment Programme (UNEP) reflects on the ongoing campaign to eradicate the use of mercury in small-scale gold mining.
Minamata Convention:
The Minamata Convention on Mercury is a global treaty to protect human health and the environment from the adverse effects of mercury and its compounds.
It was agreed at the fifth session of the Intergovernmental Negotiating Committee in Geneva, Switzerland 2013.
Controlling the anthropogenic releases of mercury throughout its lifecycle is one of the key obligations under the Convention.
Mercury:
Mercury is a naturally occurring element that is found in air, water and soil.
It is considered by the World Health Organization (WHO) as one of the top ten chemicals or groups of chemicals of major public health concern.
It may have toxic effects on the nervous system, thyroid, kidneys, lungs, immune system, eyes, gums and skin.
Sources of Mercury:

Natural Sources: Volcanic eruptions, Erosion of rocks and soils.
Anthropogenic Sources: Artisanal and Small-Scale Gold Mining (ASGM), where mercury is used to extract gold from ore. Artisanal gold mining operations are responsible for 37% of global mercury pollution.
Industrial Sources: Various industries, such as chlorine production, cement manufacturing, and waste incineration, emit mercury. The cement industry is responsible for around 11% of global anthropogenic mercury emissions.
Waste Disposal: Improper disposal of e-waste products containing mercury, such as fluorescent bulbs and batteries, leads to mercury leaching into the environment.

Major Applications of Mercury:

Thermometers and Barometers: Due to high coefficient of thermal expansion and easy visibility.
Chemical and Mining Processes: In the production of chlorine and mining of gold.
Electronics and Electrical Switches: Mercury-wetted switches are used in various electrical applications because of mercury's conductivity and low resistance.

Impact of Mercury on human health:

Methylmercury accumulates in aquatic organisms like fish. People primarily come into contact with methylmercury through the consumption of fish and shellfish.
This compound carries a higher risk of causing Minamata disease, a condition characterized by sensory impairment, tremors, and both auditory and visual deficits.
Way Forward:
There is a need for global implementation of the planetGOLD program, led by UNEP, which seeks to eliminate mercury from artisanal gold mining and create safer working conditions. It operates under the Minamata Convention on Mercury.
Phytoremediation allows plants to absorb and accumulate mercury from soil, water, or sediments. These plants can then be harvested and safely disposed of, effectively removing mercury from the environment.
Ministry of Environment Reverses Decision to Merge Autonomous Bodies
In News:
Ministry of Environment, Forests, and Climate Change (MoEFCC) U-turn to merge autonomous bodies.
About
Ministry of Environment, Forests and Climate Change (MoEFCC) issued a notification to establish integrated regional offices by merging offices of the Forest Survey of India (FSI), the National Tiger Conservation Authority (NTCA), the Wildlife Crime Control Bureau (WCCB), and the Central Zoo Authority (CZA), and thus bring them under the Ministry.
Criticism of the ministry of Environment on Merging of Autonomous bodies
This action could weaken the autonomy and influence of these organizations, each of which holds distinct responsibilities within environmental management.
This could result in disarray and a lack of clarity in administration, given the distinct hierarchies and areas of authority that these bodies operate within.
The integrity and reliability of their work might be put at risk, as external political influences and demands from the MoEFCC could come into play.
The specialization and proficiency that these bodies bring to their specific fields could be diminished, as their unique mandates and skill sets might become less prominent.
Reversal of Decision
The recent announcement by the MoEFCC not only canceled the proposed merger, but it also proposed a reorganization of the existing regional offices, which is also being met with opposition.
The proposed jurisdiction of the Bengaluru regional office would cover a diverse range of geographical and environmental conditions, encompassing Karnataka, Kerala, Goa, and Lakshadweep.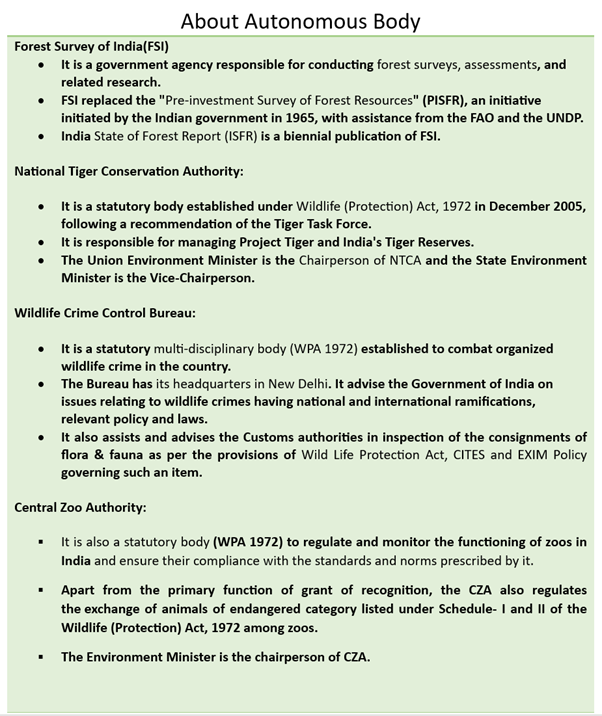 Offshore wind power projects
In News:
Recently, the union ministry of new and renewable energy (MNRE) has sought bids for survey of sites identified for offshore wind power projects in Tamil Nadu.
About: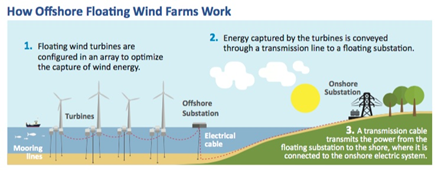 Wind energy typically comes in two different types:

Onshore wind farms are large installations of wind turbines located on land.
Offshore wind farms which are installations located in bodies of water.
Offshore wind energy
It refers to the deployment of wind farms inside the water bodies.
Offshore wind power projects involve generating electricity from wind turbines installed in bodies of water, typically oceans or seas.
These wind farms either use fixed-foundation turbines or floating wind turbines.
Offshore wind power offers the advantage of stronger and more consistent wind speeds compared to onshore locations, potentially leading to higher energy generation.
Offshore wind farms must be at least 200 nautical miles from the shore and 50 feet deep in the ocean.
Offshore wind turbines produce electricity which is returned to shore through cables buried in the ocean floor.
Government Plan:
The government's plan involves auctioning projects with a capacity of 4 GW (this year) and an additional 3 GW capacity in the subsequent financial year.
The projects will be executed using two different models:

one with government-backed viability gap funding
other involving competitive bidding for site leasing and subsequent development without financial support
More Information:
India ranks 4th globally in Installed wind energy capacity with 42.8 GW (onshore wind) as of April 2023. (After China, US, and Germany).
The largest Wind Farm in India is the Muppandal Wind Farm in Tamil Nadu.
Top States in India – Installed Wind Power Capacity
Tamil Nadu > Gujarat > Maharashtra > Karnataka > Rajasthan > Andhra Pradesh
Wild Fires
In News:
Wildfires wreak havoc in Canada's Northwest territories and Spain's Tenerife
About wildfires:
Canada has recently witness active wildfires in Yellowknife and other areas in the Northwest territories.
Wildfires or "forest fires," are uncontrolled fires that spread rapidly across vegetation, forests, grasslands, and other natural landscapes.
Incidences of fire have increased in recent years due to several factors including:
Natural causes: lightning strikes, volcanic activity, and spontaneous combustion.
Human Activities: Campfires, discarded cigarettes, equipment sparks, arson, and power lines.
Release of carbon dioxide into the atmosphere contributes to global warming and degrades air quality due to smoke and particulate matter.
Wildfires has led to environmental impacts such as destruction of habitats, loss of biodiversity, soil erosion, and air pollution.
Their exposure leads to health concerns such as respiratory issues due to smoke inhalation, and evacuation-related stress.
It also has economic consequences such as property damage, loss of crops, forestry industry setbacks, and firefighting costs.
In this regard, there is a need for wildfire management with steps such as:

Prevention Measures: Public awareness campaigns, fire bans, and controlled burns to reduce fuel load.
Early Detection: Surveillance systems, lookout towers, and satellite technology.
Firefighting Efforts: Fire crews, aircraft, helicopters, and equipment for containment and extinguishing.
Community Preparedness: Evacuation plans, emergency shelters, and community drills.
Ecosystem Restoration: Reforestation, habitat rehabilitation, and soil erosion control.

Wildfire Management faces several challenges such as climate change leading to more frequent and severe wildfires.
Communities living in Urban-Wildland Interface are at risk due to proximity to fire-prone areas which often lacks required firefighting resources with multiple concurrent fires.
Overall, Wildfires are a natural part of many ecosystems and thus there is need for effective wildfire management and international collaboration to mitigate their impact on the environment, economy, and human health.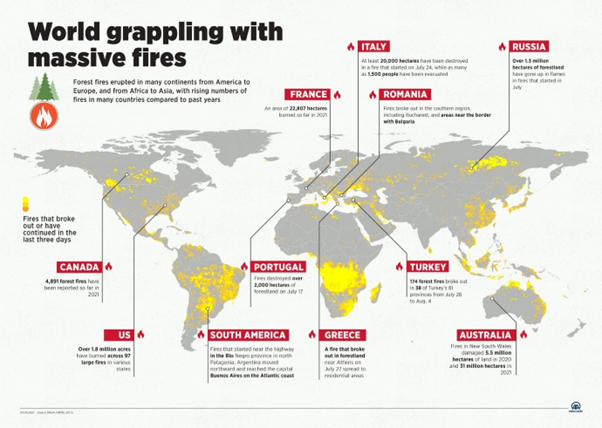 Kalka-Shimla Railway (KSR)
In News:
The over 120-year-old Kalka-Shimla Railway (KSR), a UNESCO World Heritage Site, has been severely damaged by heavy rainfall and landslides in Himachal Pradesh.
About: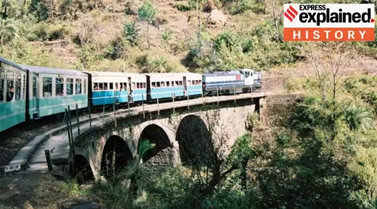 The Kalka–Shimla railway is a 2 ft 6 in (762 mm) narrow-gauge railway in North India which traverses a mostly-mountainous route from Kalka to Shimla.
It is located in Haryana.
The railway was built under the direction of Herbert Septimus Harington between 1898 and 1903 to connect Shimla, the summer capital of India during the British Raj, with the rest of the Indian rail system.
On 8 July 2008, UNESCO added the Kalka–Shimla railway to the mountain railways of India World Heritage Site.
More Information:
The Indian Railways introduced a luxurious seven-coach Vistadome train named Him Darshan Express in 2019 on the historic Kalka-Shimla route.
Kanniyakumari's Matti Banana
In News:
Recently, The Matti banana variety, native to the Kanniyakumari district was granted the Geographical Indication (GI) tag.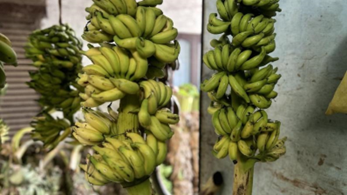 About:
It is known for its unique characteristics that thrive only in the specific climate and soil conditions of its native region.
The Matti banana flourishes due to the area's special conditions, producing a slightly larger-than-human finger-sized fruit with a sweet fragrance and honey-like taste that can't be replicated elsewhere.
There are six known types of Matti bananas, each with unique attributes like colour, aroma, and taste.
They are indigenous to Kanniyakumari, where it thrives in the unique climate and soil.
They are known as 'Baby Banana' which flourishes mainly in Kalkulam and Vilavancode taluks.
Its low total soluble solids content (TSSC) recommends it as a baby food.
The uniqueness of the Matti banana is attributed to a combination of factors including humidity, water, temperature, soil composition, and nutrient balance.
Types of Matti Banana:

Nal Matti boasts a yellowish-orange colour and fine aroma, while Theyn [honey] Matti's pulp tastes like honey.
Kal Matti gets its name from the calcium oxalate crystals forming in its pulp and black dots on the skin.
Nei Matti exudes the aroma of ghee, and Sundari Matti, a Matti clone, with its elongated fingers, thick peel, and creamy white rind, is facing extinction.
Third-longest monsoonal break in this century has ended
In News:
According to the regional centre of India Meteorological Department, the current monsoon break that started on August 7, 2023, has finally ended.
About:
A monsoonal break occurs when the monsoon trough shifts northward, leading to increased rainfall along the Himalayan foothills and parts of eastern India while suppressing rainfall in other regions.
This happens especially in the core monsoon zone area or the region stretching from Gujarat in the west-to-West Bengal and Odisha in the east, where agricultural activities are rain-fed.
While meteorologically defined, climatologically, a monsoonal break is declared when the normalized rainfall anomaly index drops below -1 and persists for at least three consecutive days.
The current monsoon break was influenced by the developing El Niño and the absence of sub-seasonal weather patterns that support rainfall.
This prolonged monsoon break is concerning, especially as it coincides with a ban on rice exports, a crucial Kharif crop.
More about the news:
This current monsoonal break makes it the third-longest for this century after 2002 and 2009.
According to the data, in the last 73 years, there have been a total of 10 instances when the break spell has stretched over 10 days.
The recent break had a significant impact, causing the all-India cumulative monsoon rainfall anomaly to drop from seven per cent above normal to six per cent below normal within a short period.
Impact of Geopolitics on Clean Energy Targets
Tag: GS-3 Environment Conservation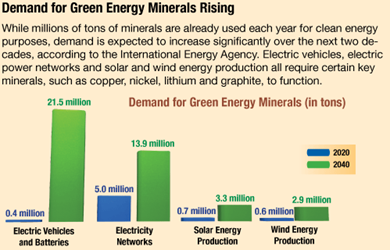 In News:
The geopolitical interests and equations of the world have detrimental effects on meeting clean energy targets, as witnessed in the case of Indonesia. Indonesia has the world's largest reserves of nickel, however processing on nickel using Chinese investment and technology has limited its access to the United States.
About Nickel Reserves:
Nickel is a corrosion resistant metal, hard, silvery-white metal, and is used in batteries. It is a central component of the transition away from fossil fuels.
Nickel is mostly found in Indonesia, Phillipines, Ausralia, Canada etc. In Indonesia, most of the nickel is found on Sulawesi, a K-shaped, jungle-draped island.
Nickel is used to make batteries for electric cars and motorcycles, a central component of the mission to limit the ravages of climate change.
The Geopolitics involved in Nickel Trade:
Geopolitics is the interplay between geography, political power, and international relations, deciding the nature of interaction, cooperation and competition among the nations on the global stage.
The employment of Chinese technology and investments along with concerns over working conditions and environmental standards in Nickel processing and extraction by Indonesia, has made the USA reluctant from trading with Indonesia.
Indonesia is attempting to get a trade deal with the USA, covering minerals in an effort to secure Indonesia as a friendly country. That would generate greater demand for its nickel by making it eligible for the American tax credits under the Inflation Reduction Act.
Countering China's technological ascension is unilaterally supported in the USA, beyond the political factions.
On the other hand, the European Union has criticized and dragged Indonesia to the WTO for imposing a ban on the export of nickel ore. However this step led to the drawing of more than $14 billion investments by Chinese companies.
By 2035, more than 90% of all nickel products will be processed in countries that lack free-trade agreements with the USA. This will create a major supply constraint for the American battery factories to satisfy their demand for nickel without looking to countries beyond core U.S. trading partners.
Termination-level Transition
In News:
The amount of methane in Earth's atmosphere has been rising for past few decades and, unlike the rise in carbon dioxide (CO₂), methane's recent increase seems to be driven by biological emissions, not the burning of fossil fuels.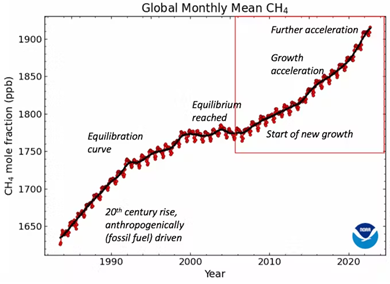 About Methane Emissions:
Methane is a potent greenhouse gas, with over 80 times the warming impact of carbon dioxide (CO2) within the first two decades of its presence in the atmosphere. However, it has a shorter atmospheric lifespan than CO2.
Methane was about 0.7 parts per million (ppm) of the air before humans began burning fossil fuels. Currently it is over 1.9 ppm and rising fast.
Causes of Methane emissions:

Roughly three-fifths of emissions come from fossil fuel use, farming, landfills and waste. The remainder is from natural sources, especially vegetation rotting in tropical and northern wetlands.
Emissions from huge cattle lots in tropical Africa, India and Brazil may also be rising.
Rotting waste in landfills near megacities like Delhi are important sources too.
Climate change is increasing rainfall, which has made wetlands wetter and bigger while rising temperatures have boosted plant growth, providing more decomposing matter and so more methane.
Climate Termination:
Climate termination refers to periods of significant and often rapid climate change that mark the transition between glacial (cold) and interglacial (warmer) periods in Earth's history.
In the past few million years, Earth's climate has flipped repeatedly between long, cold glacial periods, and shorter warm interglacial period.
With the end of each ice age, Earth's surface warmed by as much as several degrees centigrade over a few millennia and also characterised by sharply rising methane concentrations. Thus methane is both a driver and a messenger of climate change.
Termination level transitions refers to rapid changes in Earth's climate which marks the end of a glacial period and the onset of a warmer interglacial period. Full terminations take several thousands of years to complete
Evidences of Climate Shift:
Slowing down of Atlantic ocean currents
Expansion of tropical weather regions
Faster warming of the far north and south poles.
Ocean heat is breaking records and extreme weather is becoming routine.
Plugging leaks in the oil and gas industry, covering landfills with soil, reducing crop-waste burning, etc. could control the hasty rise of methane concentration.
Tourism's Ecological Toll
In News:
Heavy rains washes away a portion of the Shimla-Kalka heritage railway track on the outskirts of Shimla, Himachal Pradesh
About Tourism's Ecological Toll
Himachal Pradesh's resilience to recent rains and floods highlights its limited focus on ecological consequences of highways and infrastructure.
Violent engineering for wider roads in recent years has led to constant landslides in mountain highways like the Kalka-Shimla route which are tourist spots.
Heavy rains exacerbate landslides, causing distress and closure of major tourist destinations which are already facing continuous infrastructure challenges.
Post-Covid travel surge amid climate challenges has led to increased instances of forest fires, high temperatures, floods, landslides affecting tourist experiences.
Discourse between development centered around tourism and nature conservation puts uncertainty about climate change's impact on businesses and industries.
For example, Hospitality industry's disregard for disappearing forests and waste disposal has put negative impact on rivers due to waste disposal practices.
Rivers as natural drainage systems are impacted by landslides and debris from building highways and bridges which often overlooks ecological concerns.
Tourists are perceived as seeking fun and luxury for which access provided even in traditionally challenging sites
Underestimation of the ecological cost of unchecked tourism in fragile Himalayan ecosystem has led to several instances of tourists misunderstanding local events leading to Forest fires and disasters.
There is need for developing liaison between tourism's economic benefits and environmental impact assessment.
Overall, balancing economic gains from tourism with ecological preservation crucial and for this there is need for reevaluating policy priorities and promoting responsible tourism practices.
Drought Declaration Norms
In News:
Recently, the Chief Minister of Karnataka Siddaramaiah urges Centre to amend the Manual for Drought Management 2016 (updated in 2020) for drought declaration by States.
Drought:
Drought is defined as a deficiency in rainfall/precipitation over an extended period, causing adverse impacts on vegetation, animals, and people.
There is no single, legally accepted definition of drought in India, with states having their own criteria.
74% of India's districts are vulnerable to extreme drought situations.
Process of Drought Declaration in India:
The State Governments have the authority to declare drought-affected regions.
Step 1: It involves examining two mandatory indicators – Rainfall Deviation and Dry spell.
Step 2: It involves evaluating four impact indicators: agriculture, vegetation indices (remote sensing), soil moisture, and hydrology. States may choose any three of the four impact indicators (one from each) to assess drought intensity and categorize it as severe or moderate.
If all three chosen impact indicators are in the 'severe' category, it indicates severe drought. If two of the three chosen impact indicators are in the 'moderate' or 'severe' category, it indicates moderate drought.
After the previous triggers are set off, States conduct a sample survey on the ground to determine the final intensity of drought. Field verification findings determine if the drought is 'severe' or 'moderate'.
Once the intensity of the drought is determined, the state government issues a notification specifying the geographical extent of the drought-affected area. The notification is valid for six months unless de-notified earlier.
Shortcomings in the Drought Declaration process in India:
The existing norms for drought declaration follow a uniform approach without considering the diverse challenges faced in different agro-climatic regions of the state.
The current criteria do not account for local ecological factors, water availability, and agricultural practices, which vary across regions and impact drought severity.
The manual's focus on rainfall deficit recovery overlooks the impact of scanty rainfall during the initial sowing season, causing agricultural damage and triggering drought.
The rigid definition of dry spells does not consider variations in soil type, crop variety, temperatures, and vegetative state that influence crop damage.
Way Forward:
Karnataka has proposed region-specific criteria that take into account local ecological factors, water availability, and agricultural practices for declaring drought.
Redefining dry spells from the current three to four weeks to less than two weeks of consecutive dry spells.
Factors such as soil type, crop variety, temperatures, and vegetative state must be considered, as even a two-week dry spell can lead to irreversible crop damage.
Increased rain and reduced snowfall in the Himalayan region
In News:
Recently a new study found that Increased rain and melting of snow and ice have made the mountain regions more dangerous.
About
IPCC Special Report on the Ocean and Cryosphere in a Changing Climate (2019) reported that snowfall had decreased in mountain regions, including the Himalayas, due to higher temperatures, particularly at lower elevations.
Scientific studies have indicated shifts in precipitation patterns in the Himalayan region, with more instances of extreme precipitation occurring as rainfall rather than snowfall, even at higher altitudes.
Reason for Increased Rainfall and reduced snowfall in the Himalayan Region
Changing Weather Patterns: Changes in the circulation of the atmosphere, including shifts in jet streams and other weather systems, can lead to modifications in the distribution of rainfall.
Global Warming and Temperature Increase: As the planet experiences a rise in temperatures, the atmosphere's capacity to hold moisture expands, resulting in increased evaporation and subsequent changes in precipitation patterns.
Elevated Freezing Altitudes: The altitude at which falling precipitation transitions from snow to rain, known as the freezing level or zero-degree isotherm, is influenced by rising temperatures linked to global warming. This has led to a shift towards more rain and less snowfall at higher elevations.
Diminished Snowfall: The warming climate causes a larger portion of precipitation to fall as rain instead of snow, further altering traditional snowfall amounts.
Reinforcing Cycles: With reduced snow cover, the Earth's surface becomes less reflective (albedo effect), which in turn amplifies warming by absorbing more sunlight. This contributes to the trend of changing precipitation from snow to rain.
Atmospheric Changes Driven by Warming: These modifications in the atmosphere's behavior can intensify storm activity, resulting in more intense rainfall events in regions where snowfall used to be predominant.
Impact of increased rain and reduced snowfall in the Himalayan region:
Increasing disasters: Shifts from snowfall to rainfall at higher elevations, affect water availability and hazards. Example: More instances of heavy rainfall cause flash floods.
Water Resource Changes: Altered snowmelt and rain patterns affect river flow, water availability, and ecosystem dynamics. Example: Changes in river flow and hydrological patterns.
Increased Flood and Landslide Risk: Rainwater saturates the soil, leading to landslides, debris flows, and flash floods. Example: Uttarakhand's 2013 flash floods due to excessive rainfall.
Impact on Ecosystems and Biodiversity: Altered precipitation affects vegetation, wildlife, and fragile mountain ecosystems. Example: Changes in alpine flora and fauna due to shifting climate.
Socioeconomic Consequences: Reduced snowfall impacts winter tourism, agriculture, and water-dependent livelihoods. Example: Ski resorts face challenges due to shorter snow seasons.
Glacial Lake Outburst Floods (GLOFs): Faster glacial melt leads to unstable glacial lakes and potential GLOFs, posing flood risks downstream. Example: Imja Lake in Nepal is at risk of GLOF due to glacial melt.
Red Rice
In News:
Recently, a farmer from Himachal Pradesh, India, has faced challenges due to erratic rainfall and water diversion for industries, impacting her rice farming.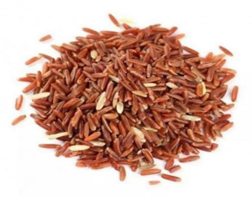 About:
Red rice is a traditional variety that thrives without chemicals and fertilizers (completely Organic), offering better nutrition and organic qualities.
It is red in color due to the presence of a component called anthocyanin.
It is rich in micronutrients like iron and zinc, Vitamin A and antioxidants.
It has much more nutrient value as compared to other varieties of rice.
More Information
Himachal Pradesh's government aims to expand red rice cultivation to 4,000 hectares.
The resurgence of traditional rice varieties like red rice is transforming farming practices in India, with indigenous seeds proving resilient and sustainable.
Asian Elephant
In News:
Recently, the environment minister has emphasized mainstreaming biodiversity conservation in India's economic development to ensure ecological well-being and sustainability.
About
Asian elephants are listed as "Endangered" on the IUCN Red List of threatened species.
Elephants are important ecosystem engineers.
They make pathways in dense forested habitat that allow passage for other animals.
An elephant footprint can also enable a micro-ecosystem that, when filled with water, can provide a home for tadpoles and other organisms.
As keystone species, they help maintain biodiversity of the ecosystems they inhabit.
During the dry season, elephants use their tusks to dig for water, which provides water for other animals that share harsh habitats.
They are also one of the major ways in which trees disperse their seeds; some species rely entirely upon elephants for seed dispersal.
Aromatic rice 'Mushkbudji'
In News:
Cultivation of aromatic rice 'Mushkbudji' gives Kashmir farmers high returns.
About
Mushkbudji is a short, bold aromatic rice cultivated in the elevated regions of the Kashmir valley.
It showcases a distinct combination of flavors, fragrances, and appealing sensory qualities.
Its predominant cultivation areas include Sagam, Panzgam, and Soaf Shali in the Anantnag district, as well as the Beerwah region in the Budgam district.
The utilization of this aromatic rice in Kashmir is primarily reserved for significant events such as special gatherings, weddings, and festive celebrations.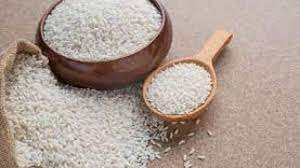 Inclusive Conservation Initiative (ICI)
In News:
Less than 1% of mitigation & adaptation funding went to the world's indigenous groups despite more commitment.
About
Inclusive Conservation Initiative endorsed by Global Environment Facility (GEF) in 2022.
ICI supports Indigenous Peoples and local communities- ILPC to secure and enhance their stewardship over landscapes, seascapes, and territories with high biodiversity and irreplaceable ecosystems.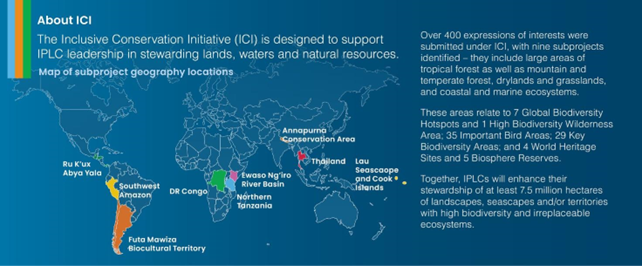 China's 'Sponge Cities' and Their Flood Challenges
In News:
China's "sponge city" initiative aimed at reducing urban flood risks has faced challenges in effectively preventing recent floods
About China's Sponge Cities
The initiative was launched in 2015 to enhance flood resilience in major cities and optimize rainwater usage through architectural, engineering, and infrastructural modifications.
Heavy rainfall in recent weeks has led to devastating floods, highlighting the inadequacy of the sponge city approach.
Important features:

The sponge city scheme was initiated to address issues related to urbanization, flooding, and drought in densely populated areas.
It incorporated Nature-based solutions involving permeable asphalt, construction of canals and ponds, and wetland restoration to improve water distribution, drainage, and storage.
Traditional flood plains along major rivers were covered with impermeable concrete due to rapid urbanization, leading to waterlogging and floods.
Local pilot initiatives demonstrated positive results, with green roofs and rain gardens effectively reducing run-offs.

Challenges:

Sponge city approach has been inconsistent as out of 30 pilot sponge cities chosen in 2015 and 2016, only 64 out of 654 cities had established legislation to follow guidelines as per mandates.
There has been lack of significant government attention to sponge city construction and called for urgent national legislation.
Despite sponge city efforts, the initiative couldn't prevent recent floods, exemplified by Zhengzhou, which allocated a substantial budget but couldn't cope with record-breaking rainfall in 2021.
These cities infrastructure can handle a maximum of around 200 millimetres (7.9 inches) of rain per day, while some areas experienced much higher rainfall in short periods.
Besides, Climate change has also added to the challenge with heavy rain affecting regions that are less advanced in sponge city development, particularly in the arid north.

Overall, despite it challenges balancing infrastructure development, environmental restoration, and effective policies is crucial for future flood resilience.
Vaquita Porpoise
In News:
Recently, the International Whaling Commission (IWC) issued its first 'extinction alert' on the vaquita porpoise.
About:
The vaquita (Phocoena sinus) is the world's smallest cetacean.
Porpoises are only distant relatives of dolphins.
Its name means "little cow" in Spanish.
It is unique among the porpoises as it is the only species of that family found in warm waters.
The vaquita is only found in the northern-most part of the Gulf of California, Mexico.
It has a large dark ring around its eyes and dark patches on its lips that form a thin line from the mouth to the pectoral fins. It only measures up to five feet in size.
Threat

The vaquita population has been declining precipitously for decades due to bycatch in gillnet set to catch shrimp and fish, including totoaba.

Conservation status

IUCN: Critically Endangered
CITES: Appendix I
Project Devika
In News:
North India's first River Rejuvenation Project Devika is nearing completion. The Indian Government is reviewing Liquid Waste Management to protect the sanctity of the holy Devika River.
About the Project Devika:
It has been built at a cost of over Rs 190 crore on the lines of 'Namami Ganga' on the holy Devika River in Udhampur, J&K.
Out of the 190 crore funds allocated for the project, the sharing of allocation is in the ratio of 90:10 by the Centre and UT respectively.
The work was started in 2019 under the National River Conservation Plan (NRCP).
The role of PRIs, being the representatives of the grassroots level of the society, is vital for the success of major developmental projects.
What is the significance of the Devika river?
Devika is considered as the sister of the sacred river Ganga, and has a great religious significance.
This is why the Liquid Waste Management Project with the network of pipes and manholes connecting all the households under Devika Rejuvenation Project is being constructed by UEED to protect the sanctity of it.
Devika river originates from the hilly Suddha Mahadev temple in Udhampur district of Jammu and Kashmir and flows down towards western Punjab (now in Pakistan) where it merges with the Ravi river.
What is the National River Conservation Plan (NRCP)?
Formation: The Central Government started the river pollution abatement programme with the launching of the Ganga Action Plan (GAP-I) in the year 1985.
The river pollution abatement programme was further expanded to include other major rivers of the country in 1995 under the aegis of National River Conservation Plan (NRCP).
Finally in December 1996, all projects for river cleaning in the country were brought under one umbrella scheme of NRCP.
Objective: To reduce the pollution load in rivers through implementation of various pollution abatement works, thereby improving their water quality.
Deepor Beel
In News:
Deepor Beel, a vital wetland in Guwahati, Assam, faces anthropogenic threats despite its protected status.
About:
Word 'deepor' comes from the Sanskrit word dipa, which means elephants and 'beel' means lake in Assamese.
It is one of the largest freshwater lakes in Assam and an Important Bird Area by Birdlife International.
Deepor Beel has been designated as a Ramsar Site in November 2002 and it is the only Ramsar site in Assam.
It is located towards the southwest of Guwahati city, Assam and is the erstwhile water channel of River Brahmaputra.
It constitutes a unique habitat for aquatic flora and avian fauna.
Deepor Beel adjoins the Rani Reserve Forest from where herds of elephants come periodically to forage in the wetland.
Some globally threatened birds are supported, including Spot-billed Pelican, Lesser Greater Adjutant Stork and Baer's Pochard.
Carbon Capture and Storage
In News:
Recently, the UK government reaffirmed its support for projects to capture and store carbon dioxide emissions as part of its efforts to reach net zero goals.
About CCS
Carbon Capture and Storage (CCS), also known as Carbon Capture and Sequestration, is a technology and process designed to mitigate the release of carbon dioxide (CO2) emissions into the atmosphere, thereby helping to combat climate change.
It involves capturing carbon dioxide emissions from industrial processes or power plants, transporting the captured CO2 to a suitable storage location, and securely storing it underground in geological formations.
The primary goal of CCS is to reduce the concentration of CO2 in the atmosphere and limit its contribution to global warming.
The CCS process consists of three main steps:
Capture:
Carbon dioxide is captured from industrial sources such as power plants, cement factories, and other high-emission industries.
Methods for capturing CO2,
Post-combustion capture (removing CO2 from flue gases after combustion),
Pre-combustion capture (removing CO2 before combustion occurs),
Oxy-fuel combustion (burning fuels in an oxygen-rich environment to produce a concentrated stream of CO2).
Transport:
Captured CO2 is transported via pipelines, ships, or other means to a suitable storage site. Transport infrastructure must be established to ensure the safe and efficient movement of the captured CO2.
Storage:
The captured CO2 is then injected deep underground into geological formations, such as depleted oil and gas reservoirs, saline aquifers (porous rock formations that contain salty water), or other suitable geological structures.
Primary approaches of Carbon Capture and Storage:
Point-source CCS: It involves capturing CO2 directly at the site of its production, such as industrial smokestacks.
Direct air capture (DAC): It focuses on removing CO2 that has already been emitted into the atmosphere. The recent UK initiatives specifically target point-source CCS.
Applications of Carbon Capture and Storage:
Power Generation: CCS can be applied to fossil fuel power plants, such as coal-fired and natural gas power plants. These plants are major sources of CO2 emissions. By capturing the CO2 emitted during combustion, CCS can help reduce the carbon footprint of electricity generation.
Hydrogen Production: Hydrogen is considered a clean energy carrier, but its production often generates CO2 emissions. By capturing the CO2 during hydrogen production, CCS can enable "blue hydrogen," which is hydrogen produced with CCS, to reduce the carbon impact.
Industrial Processes: Industries like cement, steel, and chemicals produce substantial CO2 emissions. CCS can be integrated into these processes to capture and store CO2 emissions, helping to decarbonize these sectors.
Mineralization: Captured carbon can be reacted with certain minerals to form stable carbonates, which can be stored safely underground or used in construction materials. This process, known as mineral carbonation, offers a long-term and secure method of carbon storage.
Greenhouses and Indoor Agriculture: Captured carbon dioxide can be supplied to greenhouses and indoor farming facilities to enhance plant growth.
Other applications of CCS: Enhanced Oil Recovery (EOR), Bioenergy, Direct Air Capture (DAC), Natural Gas Processing, Waste-to-Energy Facilities and Dry Ice Production

Challenges of CCS:
Economic Cost: Building infrastructure for capture, transportation, and storage requires significant upfront capital expenditures for CCS. The overall viability of CCS projects can be impacted by the cost of CO2 capture from flue gases or industrial processes.
Geological Storage Suitability: Finding and securing geological formations that are appropriate for long-term CO2 storage is difficult. Some geological formations are not suitable for storing CO2 because of the possibility of leaks or seismic activity.
Fossil fuel companies' operational viability may be unintentionally prolonged by CSS implementation, according to some environmental organisations that have expressed concerns about CSS's effectiveness.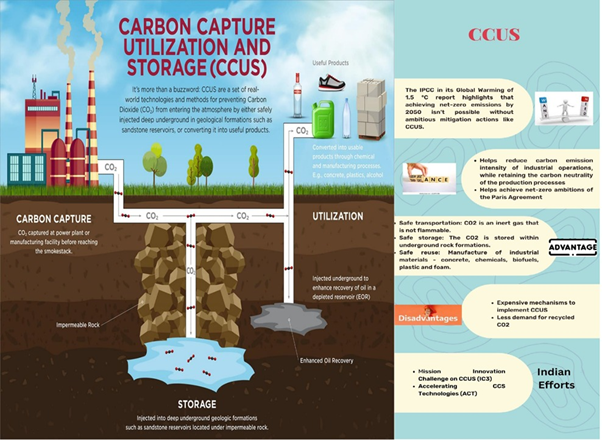 Assam's Manas Tiger Reserve
In News:
Recently, Assam's Manas Tiger Reserve is facing significant staffing challenges, with nearly 63% of required positions vacant.
About:
The All-India Tiger Estimation 2022 has indicated that Assam's Manas National Park and Tiger Reserve is moving from a low to a high-tiger-density area.
Manas Tiger Reserve
Manas Tiger Reserve spans across the districts of Kokrajhar, Chirang, Buxa, and Udalguri in
north-west Assam.
Manas is located at the foothills of the Eastern Himalayas.
To the north, it is separated from the Royal Manas National Park of Bhutan by the River Manas and its tributaries- Beki and Hakua; while to the west, it is separated from the Buxa Tiger Reserve of West Bengal by the River Sankosh.
The Manas River is a major tributary of the Brahmaputra River, which passes through the heart of the national park.
Vegetation:

The primary forest types include semi-evergreen forests, mixed moist and dry deciduous forests, alluvial grasslands, creeper swamp forests, Eastern seasonal Swamp forests, and Cane and bamboo breaks.
Flora:

Endemic plant species like the Catechu tree, Sissoo, and White siris thrive here.

Fauna:

Endemic fauna includes the Pygmy hog, Golden langur, and Assam roofed turtle.

The area has a unique distinction of being a Natural World Heritage Site, a Tiger Reserve, an Elephant Reserve, a Biosphere Reserve and an Important Bird Area.
It forms part of a large tiger conservation landscape which includes Buxa-Nameri-Pakke-Namdapha tiger reserves and protected areas of Bhutan and Myanmar.
5% of birds in India are endemic
In News:
The publication, titled "75 Endemic Birds of India", was recently released on the 108th foundation day of the Zoological Survey of India (ZSI), which points out that about 5% of birds found in the country are endemic and are not reported in other parts of the world.
About the Report:
The report is aimed at making information about endemic birds of the country available to everyone, and highlighting the efforts to conserve species that are found only in restricted areas
The details of endemic bird species contained in the publication include etymology (meanings of scientific names) and their historical relevance along with vital facts such as subspecies' differences, distinguishing traits, preferred habitats, breeding habits, and food preferences,
Key Highlights of the Report:
India is home to 1,353 bird species, which represents approximately 12.40% of global bird diversity. Of these 1,353 bird species, 78 (5%) are endemic to the country.
Among the 78 species, three species have not been recorded in the last few decades.
The Report highlights the importance of endemic bird species, as endemic species are restrictive in nature and it is important that their habitats are conserved.
The 75 bird species belong to 11 different orders, 31 families, and 55 genera, and exhibit remarkable distribution patterns across various regions in India.
The highest number of endemic species have been recorded in the Western Ghats: 28 bird species.
Andaman and Nicobar Islands: 25 bird species. Endemism in Andaman must have developed because of the geographical isolation of the region. Example must have developed because of the geographical isolation of the region
Regarding the conservation status, the report points out that among 78 species (as per IUCN):

Threatened species: 25
Critically Endangered: 3
Endangered: 5
Vulnerable: 17
Near Threatened: 11
Monsoon, El Nino, And Their Impact on Agriculture
In News:
The increase in rainfall during July has led to a positive upturn in kharif crop sowings, including rice but concern regarding the intensifying El Nino phenomenon, which might have consequences for the rabi crop.
About
Impact of Monsoon on Indian Agriculture
Positive Impacts:
Enhanced Crop Production: Sufficient monsoon rainfall fosters optimal soil moisture levels, fostering robust crop growth and leading to amplified agricultural yields. This water availability supports the cultivation of diverse crops such as rice, wheat, millet, and pulses.
Economic Upliftment: Successful monsoons contribute to rural prosperity by generating income for farmers and laborers. This infusion of income stimulates heightened demand for goods and services in rural economies, subsequently fostering a positive impact on the overall national economic growth.
Groundwater Replenishment: The monsoon plays a pivotal role in recharging groundwater reserves, particularly in areas grappling with water scarcity. This recharge is vital for the sustainability of agricultural practices in regions where water resources are limited.
Negative Impacts
Unpredictable Monsoon Behavior: The timing, intensity, and distribution of monsoons exhibit an erratic nature, creating uncertainties in the planning and management of agriculture and crops. Whether monsoons arrive late or early, they can disrupt planting schedules and influence crop yields.
Droughts and Flooding: Monsoon failures or excessive rainfall can trigger droughts or floods, respectively. Both situations pose significant threats to agriculture. Droughts lead to water scarcity, crop losses, and diminished yields, while floods have the potential to harm crops, erode fertile topsoil, and result in losses of livestock.
Crop Damage: Prolonged and excessive monsoon rains can bring about crop diseases, reducing both crop quality and yield. These conditions also impede farmers' ability to effectively carry out agricultural activities.
Soil Erosion: Intense rainfall can contribute to soil erosion, depleting soil fertility and impacting long-term agricultural productivity. Additionally, soil erosion affects water bodies and may lead to the accumulation of sediment in reservoirs, thereby reducing their capacity to store water.
Rising Food Prices: Inconsistent monsoon patterns can influence crop production, leading to potential shortages and subsequent inflation of food prices. This can have negative repercussions on the economy, particularly for low-income households that allocate a significant portion of their income toward purchasing food.
El-nino Impacts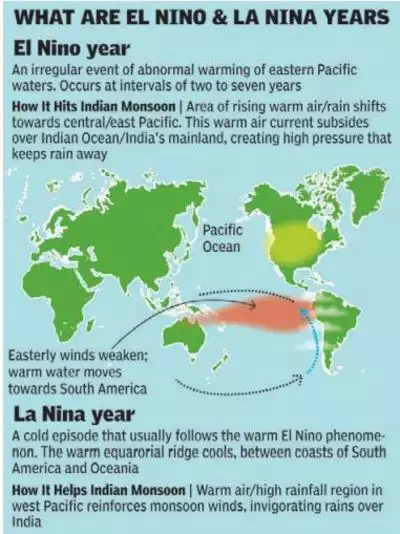 Droughts and Water Scarcity: El Niño tends to bring drier conditions to some regions, leading to reduced rainfall and water scarcity. This can result in droughts that negatively impact crop growth and yield. Insufficient water availability can also lead to reduced irrigation capacity, affecting both rain-fed and irrigated agriculture.
Crop Failures: The combination of higher temperatures and decreased rainfall during El Niño events can stress crops, leading to heat stress and water stress. This can result in lower crop yields, stunted growth, and even complete crop failures in some cases.
Pest and Disease Outbreaks: El Niño's altered climate conditions can create favorable environments for the proliferation of pests and diseases that can damage crops. Increased humidity and warmth can contribute to the rapid spread of certain pathogens and pests, leading to reduced crop quality and quantity.
Shift in Growing Seasons: El Niño can disrupt the typical timing of growing seasons due to changes in rainfall patterns. Farmers may need to adjust their planting schedules to adapt to delayed or erratic rains, which can lead to mismatches between crop development stages and optimal conditions.
Reduced Agricultural Productivity: The combined effects of drought, heat stress, and increased pest pressure can result in reduced agricultural productivity. This can impact food production, availability, and overall food security.
Livestock and Pasture Concerns: El Niño's impact isn't limited to crops; it can also affect livestock and pastures. Reduced forage availability due to dry conditions can lead to inadequate nutrition for livestock, affecting their health and productivity.
Economic Consequences: Agricultural losses during El Niño events can have economic repercussions for both farmers and the broader economy. Lower crop yields and livestock productivity can lead to decreased income for farmers and increased food prices for consumers.
Global Trade Disruptions: Regions that are major producers of certain crops can experience reduced output due to El Niño, leading to disruptions in global trade and food supply chains.
Red Sanders
In News:
Recently, Gang inspired by 'Pushpa' smuggle red sanders.
About:
Pterocarpus santalinus, a tree species native to India, is characterized by its exclusivity to the Eastern Ghats region within the country.
This particular species thrives solely within a delimited expanse of forests located in Andhra Pradesh.
The International Union for Conservation of Nature (IUCN) categorized the Red Sanders (or Red Sandalwood) into the 'endangered' category in its Red List.
Threat
Illicit practice of tree felling to facilitate smuggling, forest fires, the impact of cattle grazing, and other human-induced threats.
Red Sanders trees are renowned for their vibrant coloration and valued medicinal properties. Their allure extends beyond India, as there is substantial demand for them throughout Asia, particularly in countries like China and Japan.
This demand stems from their application in cosmetics and medicinal formulations. Moreover, the timber derived from Red Sanders is sought-after for the creation of furniture, intricate woodwork, and musical instruments.
Towards Decarbonising Transport 2023
In News:
Recently, NITI Aayog released the "Towards Decarbonising Transport 2023″ report to support global discussions on sustainable transport during India's G20 presidency.
About Decarbonizing Transport
Decarbonizing transport refers to the process of reducing or eliminating the carbon emissions associated with various modes of transportation, such as cars, trucks, buses, trains, ships, and airplanes.
The transportation sector is a significant contributor to global greenhouse gas emissions, primarily through the combustion of fossil fuels like petrol and diesel. These emissions contribute to climate change and its associated environmental impacts.
Decarbonizing transport involves transitioning from fossil fuel-based propulsion systems to cleaner and more sustainable alternatives.
According to the report of NITI Aayog India still has no overall emissions or energy targets for the transport sector. India's transport-sector emissions could increase by 65% by 2030 and 197% by 2050 (from 2020 levels).

Key strategies and technologies involved in decarbonization include:
Electric Vehicles (EVs): EVs use electricity stored in batteries to power an electric motor, producing zero tailpipe emissions. As the electricity grid becomes cleaner (with more renewable energy sources), EVs can significantly reduce carbon emissions from transportation.
Hybrid Vehicles: Hybrid vehicles combine internal combustion engines (typically gasoline) with electric propulsion systems. They use regenerative braking to charge the batteries and improve fuel efficiency, reducing emissions compared to traditional vehicles.
Hydrogen Fuel Cell Vehicles: These vehicles use hydrogen gas to produce electricity through a chemical reaction with oxygen, emitting only water vapor as a byproduct. Hydrogen can be produced from renewable sources, making fuel cell vehicles a potentially low-emission option.
Biofuels: Biofuels are derived from renewable sources like crops, algae, or waste materials. They can replace or blend with traditional fossil fuels, reducing overall carbon emissions.
Public Transportation and Active Modes: Expanding public transportation networks and encouraging walking and cycling can help reduce the reliance on private vehicles, which emit more carbon per passenger mile than mass transit options.
Efficiency Improvements: Enhancing the efficiency of vehicles through lightweight materials, aerodynamic designs, and improved engine technologies can reduce fuel consumption and emissions.
Policy Measures: Governments can implement policies such as emissions regulations, fuel efficiency standards, incentives for clean vehicle adoption, and carbon pricing to encourage the transition to low-carbon transportation.
Infrastructure Development: Building charging stations for EVs, hydrogen refueling stations, and improving public transportation infrastructure supports the adoption of low-carbon transportation options.
Autonomous and Shared Mobility: Self-driving and shared mobility services have the potential to optimize transportation systems, reducing the overall number of vehicles on the road and improving efficiency.

Recommendation of the NITI Aaayog Report
Increase Reliance on Zero-Carbon Electricity: The transition towards using renewable energy sources for powering transport. For example: Installing more charging stations for electric vehicles and promoting the use of renewable energy in public transportation systems.
Market Ramp-Up of Power-to-X Fuels: Develop and invest in the production of carbon-neutral alternatives for energy-dense fuels used in long-haul aviation and maritime shipping. For example: G20 countries collaborating to fund research and development of power-to-X fuel production techniques and facilities.
Eliminate Fossil-Fuel Subsidies: Phase out subsidies that favour carbon-intensive transport modes, redirecting resources towards sustainable alternatives. For example: Ending subsidies on gasoline prices and reallocating the saved funds to improve public transportation infrastructure and support EV adoption.
"Avoid, Shift, Improve" strategy: It focuses on three main actions: avoiding unnecessary trips, shifting to more sustainable modes of transport, and improving the energy efficiency of vehicles and transportation systems. For example: Many companies are adopting remote work options for their employee
Cryptobiosis
In News:
Recently, Scientists found and revived two frozen microscopic nematodes in Siberia five years ago.
About:
A recent study published in the journal PLOS Genetics reveals that these worms are 46,000 years old, frozen since the late Pleistocene era. Furthermore, one of them belongs to an entirely new species called Panagrolaimus kolymaensis.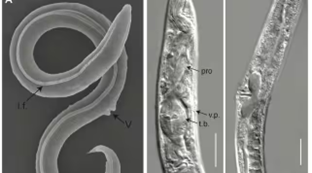 Cryptobiosis is a state in which an organism exhibits no visible signs of life, and its metabolic activity becomes nearly undetectable or temporarily stops.
During this state, organisms can survive without water, oxygen, or under extreme conditions.
Cryptobiosis is a state of extreme inactivity in response to adverse environmental conditions.
In the cryptobiotic state:

All metabolic procedures stop, preventing reproduction, development, and repair.
Organisms can survive extreme conditions by entering a dormant state where they halt their life processes surviving between life and death.
Cryptobiotic desiccation is the most common. For eg; nematodes, brine shrimp, yeast, tardigrades, etc.
Significance:
This discovery increases the longest documented cryptobiosis period in nematodes by tens of thousands of years.
Understanding how these worms adapted to extreme conditions can provide insights into habitat change caused by climate change and how species can survive despite changing weather patterns.
Dongria Kondh Tribe
In News:
The Niyamgiri Hills in Odisha, home to the Dongria Kondh tribe, face potential threats due to proposed amendments to the Forest (Conservation) Act, 1980, raising concerns about the protection of their ancestral land and cultural identity.
About:
The Dongria Kondh tribe is one of the 13 PVTGs in Odisha, India.
Dongria Kondh people are members of the Kondhs, of the Munda ethnic group.
They are located in the Niyamgiri hills.
Niyamgiri is a hill range spread over 250 sq.km which falls under the Rayagada and Kalahandi District in Odisha.
They worship Niyam Raja (Niyamraja), the supreme god of the Niyamgiri jungle.
The Dongria Kondh community numbers approximately 8,000 people, inhabiting about 100 villages.
The people of Niyamgiri use Kui language.
Kui language is not written, but it is spoken among the people of Kondh community.
They sustain themselves from the resources of the Niyamgiri forests, practising horticulture and shifting cultivation.
More Information:
The proposed Forest Conservation (Amendment) Bill, 2023, seeks to alter the definition of 'forest' set by the Supreme Court of India in 1996.
According to the amendment, the Forest Conservation Act, of 2023, will apply only to notified 'forest' areas as per the Indian Forest Act, 1927, and government records from October 25, 1980, onwards.
About 95% of Niyamgiri land is not classified as 'forest' in government records.
The amendment may potentially open a window for diverting land not classified as 'forest' in government records to other purposes, which could impact the Niyamgiri hill range and other forest areas in Odisha.
Land-use changes in Maharashtra's Sahyadri
In News:
In the first experiment of its kind, scientists upturned some 7,000 loose rocks in Maharashtra's Sahyadri to find how creatures from ants to snakes respond to land-use changes in rocky habitats.
About the experiment:
The study was supported by the United Kingdom-based On the Edge Conservation, the Habitat Trust (India) and the Maharashtra Forest Department apart from BEAG and NCF.
The animals the scientists focussed on included:

the white-striped viper gecko (Hemidactylus albofasciatus),
the Seshachari's caecilian (Gegeneophis seshachari),
the saw-scaled viper (Echis carinatus),
ants, spiders, and scorpions.

The loose rocks shelter these animals.
They have evolved to survive on the rocky plateaus, but their adaptability to changing conditions may not be enough for the pace of shift in the land-use pattern.
By comparing the lesser-known rock-dwelling animal communities in plateaus, abandoned paddy fields and orchards, the team established the baseline for their conservation.
What are the changes in the land use pattern in the region?
Abandonment of traditional local grain cultivation; and
Establishment of monoculture plantations of mango and cashew by destroying the natural plateaus.
The rapid expansion of mango orchards has resulted in the conversion of more than 25,000 hectares of lateritic plateaus.
Less than 30 animals were found under more than 7,000 rocks on multiple plateaus surveyed, indicating their rarity.
Given their rarity and vulnerability to change due to ever-increasing orchards, representative plateau habitats need to be preserved in partnership with local communities who are the owners of the land.
Seagrass Fal Estuary
In News:
A project attempting to restore climate change fighting marine plants in Cornwall has proved a success in its first year.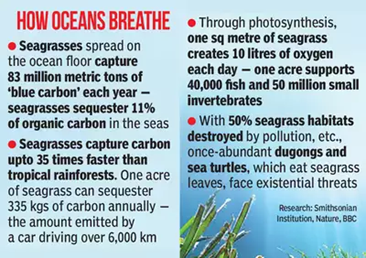 About the project:
The project, 'Seeding Change Together' has been funded by Seasalt Cornwall, which has donated £150,000 as part of a three-year partnership.
About 4,000 seeds were collected from healthy seagrass meadows in the Fal Estuary in summer 2022 and planted in mudflats.
The seeds were planted in the mudflats to test a variety of methods aimed at identifying the most effective ways of restoring and growing seagrass.
Cornwall Wildlife Trust has stated that the project has produced incredible results and exceeded expectations.
It said in the future it could lead to the restoration of other estuaries.
The trust added the project was using technology never previously trialled in Cornwall.
What is seagrass?
Seagrass is a flowering marine plant that has the potential to capture carbon from the environment up to 35 times faster than tropical rainforests.
It also provides a habitat for marine life such as juvenile fish and seahorses, cleans surrounding seawater and helps to stabilise the seabed to protect the coast from erosion.
In the UK, approximately 92% of seagrass was lost in the last century, due to pollution, disease, and coastal development.
Additionally, damage from anchoring, moorings and dredging has impacted the country's seagrass beds.
Sulfur Dioxide Emission Norms
In News:
Ministry of Power announces compliance requirements for all Thermal Power Plants with emission norms notified by MOEFCC
About Sulphur dioxide emission norms:
Emission norms are specific rules set by regulatory bodies for compliance to SO2 emission and check its adverse effects on the environment and human health.
It is based on the location and area categorization of thermal power plants decided by Ministry of Environment, Forest and Climate Change (MoEF&CC) and Central Pollution Control Board (CPCB).
They aim to limit the release of SO2 into the atmosphere and reduce air pollution caused by various industrial processes, including thermal power plants.
Thermal power plants are major contributors to SO2 emissions due to the combustion of fossil fuels containing sulphur.
These are located near sensitive areas, cities with high population, or critically polluted regions and have stricter specific deadlines for compliance.
To comply with SO2 emission norms, plants use Flue Gas Desulphurization (FGD) technology which remove sulphur dioxide from flue gas before it is released into the atmosphere.
The installation of FGD equipment incurs additional costs for thermal power plants, which may be considered for pass-through in tariff by regulatory commissions.
Overall, By adhering to SO2 emission norms thermal power plants will help contribute to cleaner air, reduced environmental impact, and improved public health.
All India Tiger Estimation 2022
In News:
Recently, the Government of India released the "Status of Tigers Report 2022" on the occasion of the Global Tiger Day celebrated at the Corbett Tiger Reserve.
Key Highlights of the Report:
The number of tigers in India has increased from 2,967 in 2018 to 3,682 in 2022, an annual rise of 6%. The upper limit of the tiger population is estimated to be 3925 and the average number is 3682 tigers.
India currently harbours almost 75% of the world's wild tiger population.
India has 53 Tiger Reserves spread across 75,796 km2, effectively covering 2.3% of India's total land area.
Central India and the Shivalik Hills and Gangetic Plains witnessed a notable increase in tiger population.
Western Ghats experienced localized declines, necessitating targeted monitoring and conservation efforts.
The largest tiger population of 785 is in Madhya Pradesh, followed by Karnataka (563) & Uttarakhand (560), and Maharashtra (444).
The tiger abundance within the Tiger Reserve is highest in Corbett (260), followed by Bandipur (150), Nagarhole (141) and Bandhavgarh (135).
Conservation Efforts:
The Global Tiger Day (July 29) was instituted in 2010 at the Tiger Summit in St Petersburg, Russia. In this Summit 13 tiger range countries came together to create Tx2 – the global goal to double the number of wild tigers by the year 2022.
The Project Tiger was launched by the Government of India on April 1, 1973, at the Jim Corbett National Park of Uttarakhand to promote the conservation of the tiger.
National Tiger Conservation Authority (NTCA) was established in 2005 to reorganise the management of Project Tiger and India's many Tiger Reserves in India.
In 2006, Management Effectiveness Evaluation (MEE) was adopted from the framework of the IUCN World Commission on Protected Areas.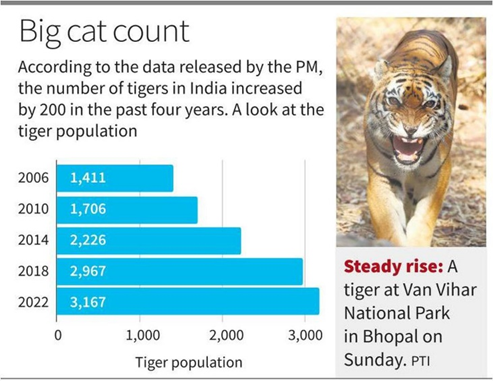 Parkachik Glacier in Ladakh
In News:
A new study by scientists of Wadia Institute of Himalayan Geology has found that three glacial lakes are likely to form around Parkachik Glacier in Ladakh due to rapid ice melt.
About: 
Parachik Glacier is a mountain glacier in Kargil, Ladakh.  
It is a mass of ice moving slowly down the Nun-Kun slopes.  
This ice mass falls finally into the Suru River. 
It is one of the largest glaciers in the Suru River valley, covering an area of 53 square km and is 14 km long.  
The Suru River valley is a part of the southern Zanskar Ranges in the western Himalayas. 
There are two main reasons for the rapid melting of the glacier.  
The first is global warming and increasing temperatures in the region. 
The second is that it is at a lower altitude than other glaciers in the Zanskar region. 
The research also estimated the surface ice velocity of the glacier, showing a reduction of about 28% in the lower ablation zone between 1999-2000 and 2020-2021. 
Zanskar Ranges
Zanskar is a high-altitude semi-desert lying on the Northern flank of the Great Himalayan Range.
This mountain range acts as a climatic barrier protecting Ladakh and Zanskar from most of the monsoon, resulting in a pleasantly warm and dry climate in the summer.
Ancient pathogens
In News:
In a new study published in the journal PLOS Computational Biology, the ecological risks, posed by the release of unpredictable ancient viruses, have been calculated.  
About the study:
The simulations show that 1 percent of simulated releases of just one dormant pathogen could cause major environmental damage and the widespread loss of host organisms around the world. 
A software called Avida was used to run experiments. 
In the worst case scenario, the invasion reduced the size of its host community by 30 percent when compared to controls. 
The risk from this small fraction of pathogens might seem small, but these are the results of releasing just one particular pathogen in simulated environments.  
What are some different instances of revival of ancient pathogens?
In 2003, bacteria were revived from samples taken from drilling into an ice cap on the Qinghai-Tibetan plateau. The ice at that depth was more than 750,000 years old.
In 2014, a giant "zombie" Pithovirus sibericum virus was revived from 30,000-year-old Siberian permafrost.
In 2016, an outbreak of anthrax in western Siberia was attributed to the rapid thawing of B. anthracis spores in permafrost. It killed thousands of reindeer and affected dozens of people.
Why is this a matter of grave concern?
Earth's climate is warming at a spectacular rate and up to four times faster in colder regions such as the Arctic.  
Estimates suggest that around four sextillion (4,000,000,000,000,000,000,000) microorganisms could be released from ice melt each year.  
Extinction and disease 
"Time-travelling" pathogens could become established and severely degrade a host community. 
Notable viruses such as SARS-CoV-2, Ebola and HIV were likely transmitted to humans via contact with other animal hosts.  
So it is plausible that a once ice-bound virus could enter the human population via a zoonotic pathway. 
Gulf Stream and AMOC
Tags: GS – 1: Physical Geography (Ocean Currents), GS – 3: Environment & Ecology (Climate Change) 
In News:
Recently, a research found that the Gulf Stream System, known as the Atlantic Meridional Overturning Circulation (AMOC), faces a critical threat of collapse due to unabated global carbon emissions. 
Atlantic Meridional Overturning Circulation (AMOC):
It is the Atlantic branch of the ocean conveyor belt or Thermo-Haline Circulation (THC) and distributes heat and nutrients throughout the world's ocean basins.
It drives the Atlantic's currents and plays a crucial role in determining Europe's weather.
It carries warm surface waters from the tropics towards the Northern Hemisphere, where it cools and sinks. It then returns to the tropics and then to the South Atlantic as a bottom current.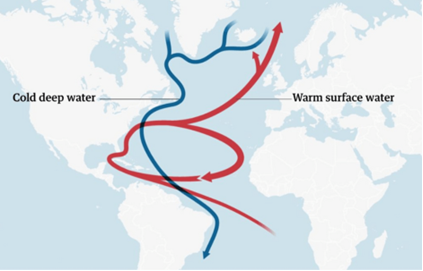 The Gulf Stream:
The Gulf Stream is a powerful ocean current in the North Atlantic Ocean.
It originates in the Gulf of Mexico and flows north-eastward along the eastern coast of the United States, then across the Atlantic towards Europe.
It plays a significant role in regulating the climate by transporting warm water and heat from the tropics to higher latitudes, influencing weather patterns and temperatures in coastal regions.
Possible impacts of collapse:
Climate Regulation: It moderates the temperatures along the eastern coast of North America, keeping the coastal areas warmer in winter and cooler in summer compared to inland regions at the same latitudes.
Weather Patterns: The warm and moist air above the Gulf Stream can lead to the formation of low-pressure systems, which may develop into storms or hurricanes. It can also contribute to the formation of fog in certain areas.
Maritime Navigation: It provides a fast and efficient route for ships travelling between North America and Europe, as it aids in faster travel times due to its speed.
Ocean Circulation: The Gulf Stream is an essential part of AMOC and AMOC plays a vital role in redistributing heat around the Earth and regulating global climate patterns.
The State of Climate in Asia 2022
In News:
Recently, the World Meteorological Organization (WMO) released the State of Climate in Asia 2022 Report. As per this report Asia is the world's most disaster-prone region. 
Key Highlights of the Report:
It was released during a meeting of the UN Economic and Social Commission for Asia and the Pacific's (ESCAP) Committee on Disaster Risk Reduction. 
UN ESCAP (HQ: Bangkok; founded in 1947) is one of the five regional commissions under the jurisdiction of the United Nations Economic and Social Council. 
In Asia, the number of disaster events have decreased in comparison to 2021 (100 disasters in 2021). 
Over 50 million people were directly affected due to 81 weather, climate and water-related disasters in Asia during 2022. 
But the effects of such events in 2022 were much more pronounced, with an increase in the number of fatalities, people affected and economic damage. 
5,879 Asians died due to natural disasters in 2022. This is almost 55 per cent more than the human deaths recorded in 2021 across the region. 

Floods and droughts in 2022:
The economic losses associated with floods in 2022 exceeded the average over the past 20 years (2002-2021).
This was primarily due to the significant economic losses from floods in Pakistan (over $15 billion), China (over $5 billion) and India (over $4.2 billion).
The economic losses associated with drought in 2022 ($7.6 billion), which mainly occurred in China, exceeded by nearly 200 per cent, the 20-year average from 2002 to 2021 ($ 2.6 billion).
More than 25 per cent of all loss and damage from climate-related disasters such as floods, droughts and tropical storms is associated with the agriculture sector.
Continent of extremes- Asia:
Asia, the continent with the largest land mass extending to the Arctic, is warming faster than the global average.
In 2022, the estimated mean temperature over Asia was 0.73°C [0.63-0.78] above the 1991-2020 average, making it either the second- or third-warmest year on record, the report said.
The ocean surface in the region has been warming since 1982. In the north-western Arabian Sea, the Philippine Sea and the seas east of Japan, the warming rates exceed 0.5°C per decade, roughly three times faster than the global average.
Over the past 40 years, four glaciers with long-term observations in the High Mountain Asia region experienced mass loss, with an accelerating trend in the 21st century.
From 2021-2022, Urumqi Glacier No. 1 in the eastern Tien Shan mountain range recorded its second-most negative mass balance (‑1.25 m w.e.) since measurements began in 1959.
As the ocean warms and expands and glaciers, ice caps and ice sheets melt, sea levels rise. From 2013-2022, the global average sea level rose at rate of 4.6 mm per year.
The rates of sea level rise across most of Asia are higher than the global mean rate over 1993-2022 (3.4 ± 0.3 mm per year).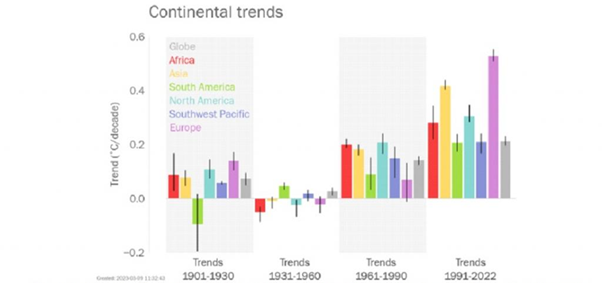 Way Forward:
Early warnings are one of the most effective ways of reducing damage from disasters. But there are still significant gaps to be addressed to strengthen these systems in order to reduce the adverse impacts of hydrometeorological hazards in the region.
The Agricultural sector is central to all climate adaptation planning.
Green Alerts, SAMUDRA and IndoBIS
In News:
The Ministry of Earth Sciences (MoES) celebrated its 17th foundation day on 27th July and launched several citizen-centric initiatives to mark this occasion.  
About the initiatives of MoES:
New meteorological centres were launched at Imphal, Kohima, Aizawl, and Port Blair. 
GREEN ALERTS  

A new website for disseminating information was released, including alerts for block-level weather forecasts and advisories to benefit our agricultural community, including farmers, fisherfolk, and livestock rearers.  
The information shall be disseminated in English, Hindi and regional languages in the future.  
The India Meteorological Department (IMD) will be collaborating with the Ministry of Panchayati Raj. 
A Rainfall Atlas of India from 1971 to 2020 prepared by IMD was released. 
A documentary on 'Cyclone Warning and Management in India: An End to End System' was released based on the case studies of the management of cyclones Tauktae (in 2021) and Mocha (in 2023).  

SAMUDRA (Smart Access to Marine Users for Data Resources and ocean Advisories) 
A new mobile application to provide comprehensive information on all ocean-related services of the INCOIS.  
IndOBIS  

A new web portal featuring the biodiversity of our Indian Ocean EEZ (Exclusive Economic Zone) was made open to the public.  
The portal has been developed by the Centre for Marine Living Resources and Ecology (CMLRE), Kochi.  
It is a project under the Intergovernmental Oceanographic Commission (IOC)-UNESCO International Oceanographic Data and Information programme. 

A detailed scientific catalogue entitled 'Systematic account of Indian deep-water Brachyuran crabs collected during the expeditions of FORV Sagar Sampada' was released.  
A detailed report of the CAIPEEX IV (Cloud Aerosol Interaction and Precipitation Enhancement Experiment) by the Indian Institute of Tropical Meteorology (IITM), Pune, was released.  
An infographics book entitled '75 Years of Earth Sciences in India' was released to highlight the success story of the growth and achievements of the MoES. 
The first-ever annual report of the National Centre for Medium-Range Weather Forecasting (NCMRWF), Noida, was released. 
A video explaining the 330m Delhi Model, developed by NCMRWF, Noida, in collaboration with international counterparts such as the UK Met Office, was released. 
The high-resolution 330m Delhi model is used to study aerosols, Particulate Matter (PM)2.5, and fog in Delhi NCR and predict visibility in the capital region.  
A Compendium of Monthly Seismological Bulletins for 2021, 2022, prepared by the National Centre for Seismology (NCS), was released.
FAQs on Monthly Current Affairs – August 2023
Q1: What are monthly current affairs?
A1: Monthly current affairs refer to the latest and most significant events, developments, and news stories that have occurred within a particular month. These events encompass a wide range of topics, including politics, economics, science, technology, culture, and more. They are a reflection of the dynamic nature of our world and provide a snapshot of what's happening globally or within a specific region during a given month.
Q2: Why are monthly current affairs important?
A2: Monthly current affairs are important for several reasons:
Informed Citizenship: Staying updated with monthly current affairs is crucial for informed citizenship. It empowers individuals to make well-informed decisions, including voting in elections, advocating for causes, and engaging in meaningful discussions about societal issues.
Professional Relevance: Professionals, such as journalists, policymakers, and business leaders, need to be aware of current affairs to make strategic decisions, create informed content, and respond to changes in their respective fields.
Academic and Competitive Exams: Many academic institutions and competitive exams assess students' knowledge of current affairs, making it essential for academic and career success.
Cultural Awareness: Understanding current events helps individuals appreciate and understand different cultures, societies, and global interconnections.
Safety and Preparedness: Some current affairs, such as natural disasters or public health emergencies, can directly impact personal safety and require timely awareness and preparedness.
In case you still have your doubts, contact us on 9811333901.
For UPSC Prelims Resources, Click here
For Daily Updates and Study Material:
Join our Telegram Channel – Edukemy for IAS
Visit our YouTube Channel – here