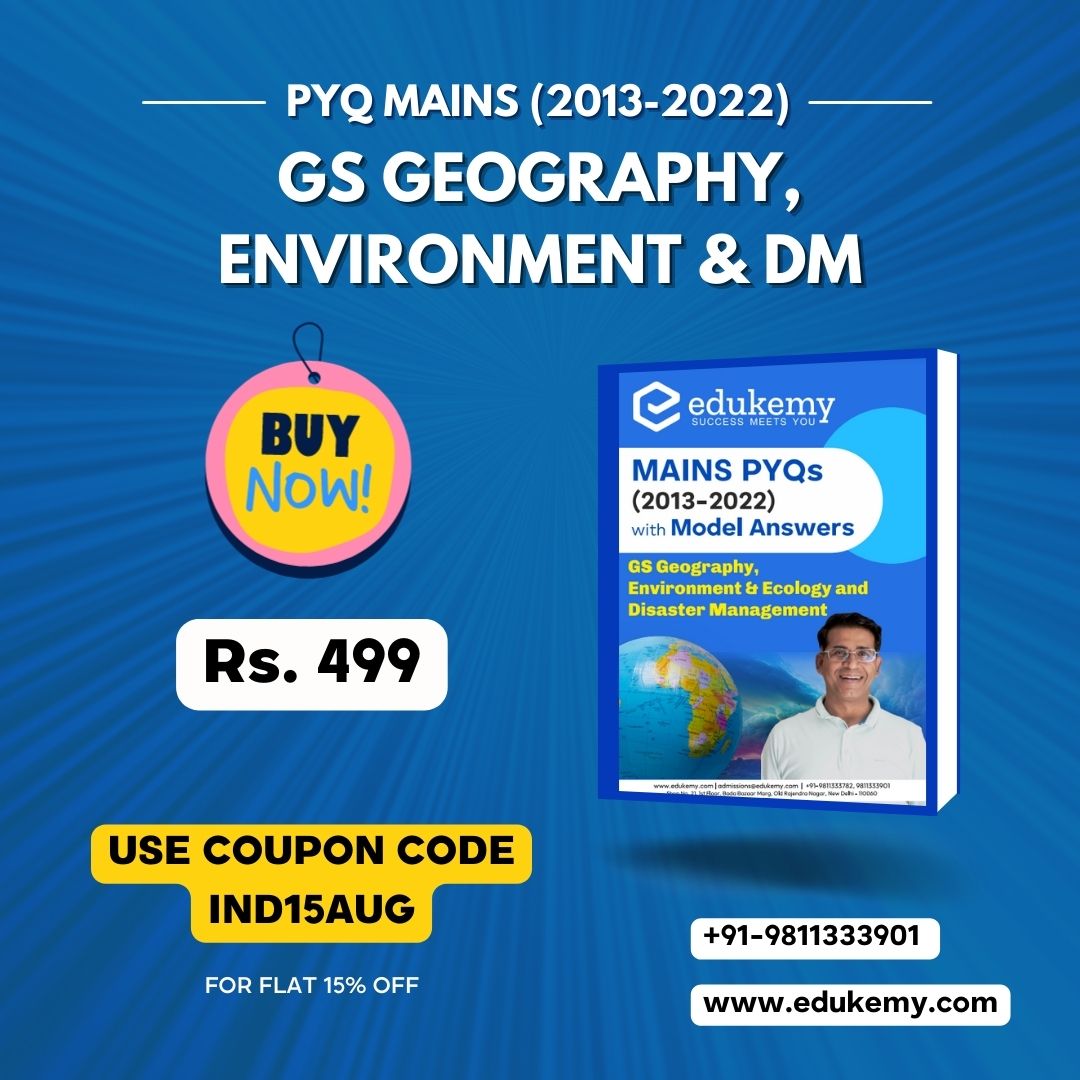 Preparing for the Union Public Service Commission (UPSC) examination is a demanding journey that requires not only intellectual rigor but also physical and mental resilience. The path to success in this prestigious exam is often long and arduous, and the stakes are high. In the pursuit of academic excellence, aspirants often neglect their health, inadvertently compromising their overall well-being. However, it's crucial to recognize that maintaining a healthy lifestyle during UPSC preparation is not just an option but a necessity. A robust mind resides in a healthy body, and the two are intricately connected. In this blog, we'll explore the essential strategies and habits that can help UPSC aspirants strike a harmonious balance between academic commitments and personal well-being, ensuring that they are not only better prepared for the exam but also equipped to navigate life's challenges beyond.
Balancing long hours of study with proper nutrition, exercise, stress management, and adequate rest can significantly impact an aspirant's performance and mental clarity. With a focus on time-tested methods and practical tips, we will delve into the ways in which a healthy lifestyle can be seamlessly integrated into the UPSC preparation routine. This blog aims to be a beacon of guidance, reminding all aspiring civil servants that the journey to success doesn't have to be a sacrifice of one's health. Rather, it's about crafting a lifestyle that optimizes both physical and mental wellness, ensuring that the pursuit of knowledge and excellence goes hand in hand with self-care and vitality.
7 Hacks or Tips to Balance Study & Life During UPSC Prep
Preparing for the UPSC examination is undoubtedly a challenging and time-consuming endeavor. To excel, you need not only dedication and hard work but also a smart approach to balance your study and personal life effectively. While common tips like time management and consistency are well-known, here are seven lesser-discussed hacks and tips that can make a significant difference in maintaining that balance:
The Power of Visualization: Beyond setting schedules, visualize your goals. Close your eyes and see yourself as a successful civil servant. This can be a powerful motivator, helping you stay focused and balanced.
Mindful Meditation Breaks: Incorporate short, mindful meditation breaks into your study routine. It can recharge your mental faculties and improve concentration, making you more productive in your study sessions.
Active Learning Techniques: Avoid passive reading. Engage in active learning by teaching the material to someone else or explaining it as if you were giving a lecture. This approach not only reinforces your understanding but also makes studying more interactive and enjoyable.
Group Study Rituals: Create a dedicated study group or partner. While this is not uncommon advice, what's often overlooked is the importance of setting ground rules and expectations within the group to ensure productive study sessions.
Outsource and Automate: Embrace technology to automate and streamline non-study tasks. Use productivity apps for scheduling, meal prep services, and cleaning services to reduce mundane responsibilities, allowing you to focus more on studying.
Physical Activity Integration: Incorporate short bursts of physical activity into your study routine. A quick walk, stretching, or even a few minutes of yoga can rejuvenate your body and mind, preventing burnout.
Strategic Napping: Don't underestimate the power of a strategic power nap. A well-timed nap can refresh your cognitive abilities and improve memory retention. Just be sure to limit it to 20-30 minutes to avoid grogginess.
Balancing your life with UPSC preparation is essential for maintaining your mental and emotional well-being. While it's undoubtedly a rigorous journey, these hacks and tips can help you stay on track, maintain a healthier work-life balance, and enhance your overall performance. Remember, it's not just about studying harder, but also about studying smarter.
Do You Have a Realistic Idea Of The UPSC Civil Service Exam Competition?
The UPSC Civil Service Examination is one of the most challenging and competitive exams in India. Here are some key points to consider:
High Number of Applicants: Every year, several hundred thousand candidates apply for the UPSC Civil Services Examination, making it extremely competitive. Only a small fraction of these applicants will eventually be selected.
Stringent Selection Process: The examination consists of three stages: the Preliminary Examination, the Main Examination, and the Personality Test (Interview). The difficulty level of the questions and the evaluation process is rigorous.
Limited Vacancies: The number of vacancies for the various civil service positions is limited. This means that even if you clear the exam, your chances of getting your desired service or cadre may be further restricted.
Vast Syllabus: The syllabus for the exam is extensive, covering a wide range of subjects and topics, including history, geography, polity, economics, and current affairs. Aspirants need to be well-prepared in multiple areas.
High Standard of Competition: UPSC aspirants are some of the most dedicated and hardworking individuals. Many spend years preparing for the exam, which means that the competition is not only intense but also filled with highly motivated candidates.
Success Requires Consistency: Success in the UPSC exam typically requires long-term dedication and consistent effort. Many candidates spend months or even years preparing for the various stages of the exam.
Uncertainty: Due to the unpredictable nature of the exam and the variation in question patterns from year to year, success is not guaranteed even for the most prepared candidates.
In summary, the UPSC Civil Service Exam is indeed highly competitive, and aspirants should be well-prepared, both in terms of knowledge and strategy, to have a realistic chance of success. It's a challenging journey that requires determination, perseverance, and a deep understanding of the subjects and the examination process.
How do I start preparing for UPSC?
Preparing for a career in UPSC, particularly in government roles like civil services, can be a challenging but highly rewarding journey. Here are some steps to help you get started on your path to public service:
Understand Your Goals: Begin by identifying your specific goals and the type of public service role you aspire to. Whether it's joining the civil services, working in local government, or in nonprofit organizations, having a clear sense of your career goals is crucial.
Educational Qualifications: Most public service positions require at least a bachelor's degree, and many require postgraduate education. Research the educational requirements for your chosen field and ensure you meet them.
Select Your Field: Public service is a broad field. Decide which area you are most interested in, such as government administration, policy analysis, social work, law enforcement, or healthcare. Your choice will guide your educational and career path.
Networking: Build a professional network by attending conferences, seminars, and joining relevant associations or groups. Networking can open doors to job opportunities and provide valuable insights into the field.
Gain Relevant Experience: Internships, volunteering, or entry-level positions in your chosen field can provide valuable experience and connections. Look for opportunities to work in government agencies, non-profit organizations, or related sectors.
Prepare for Examinations: If you're aiming for a civil service position, prepare for the relevant examinations. In India, for example, this would be the UPSC (Union Public Service Commission) exams. Create a study plan, gather study materials, and consider enrolling in coaching programs if necessary.
Develop Key Skills: Public service roles often require skills such as leadership, critical thinking, problem-solving, and communication. Work on developing these skills through coursework, workshops, or self-study.
Stay Informed: Keep yourself informed about current events, government policies, and the issues relevant to your field. Understanding the current landscape is crucial for anyone in public service.
Embrace Continuous Learning: Public service is dynamic, and learning is a lifelong process. Consider pursuing further education, attending training programs, or earning additional certifications as your career progresses.
Prepare for Interviews: When you start applying for positions, be prepared for interviews and assessments. Practice your interviewing skills and be ready to discuss your qualifications and experiences.
Apply for Positions: Start applying for positions in government, non-profit organizations, or public agencies. Tailor your resume and cover letter to highlight your relevant experience and skills.
Be Persistent: The path to public service can be competitive and challenging. Don't be discouraged by setbacks. Stay persistent, keep honing your skills, and remain dedicated to your goals.
Stay Ethical: Public service often involves making decisions that impact the lives of others. Always uphold high ethical standards and be prepared to work with integrity and accountability.
Remember that a career in UPSC can be incredibly fulfilling, as it offers the opportunity to make a positive impact on society and help address important issues. Stay committed to your goals, and you'll find your path in the world of public service.
Conclusion
In conclusion, maintaining a healthy lifestyle during UPSC preparation is not just a luxury but a necessity. The demanding nature of the examination requires aspirants to be in their best physical and mental shape. A healthy lifestyle doesn't just benefit your physical health; it also enhances cognitive abilities, memory, and resilience. Through this journey, we've explored several key strategies for maintaining health, such as regular exercise, balanced nutrition, adequate sleep, stress management, and time management. By adopting these practices, you not only increase your chances of exam success but also set a foundation for a healthier and more balanced life in the long run.
Remember that UPSC preparation is not a sprint; it's a marathon. Your health and well-being are your most valuable assets throughout this journey. So, make a commitment to prioritize self-care, and integrate these healthy habits into your daily routine. By doing so, you'll not only shine in the examination but also lead a fulfilling and enriching life. As you embark on this challenging yet rewarding path, may your commitment to health and wellness be your steadfast companion, guiding you towards success in your UPSC endeavors and beyond.
FAQs on How to maintain a healthy lifestyle during UPSC preparation?
1. How can I balance a healthy lifestyle with the demands of UPSC preparation?
A: Balancing a healthy lifestyle with UPSC preparation is crucial. Allocate dedicated time for physical activity, meditation, and leisure activities daily. Ensure you stick to a study schedule that allows for regular breaks to recharge your mind and body.
2. How can I manage stress and anxiety during UPSC preparation?
A: Stress management is essential. Incorporate stress-relief techniques such as meditation, yoga, or deep breathing exercises into your daily routine. Break your study sessions into manageable chunks and prioritize self-care to keep anxiety at bay.
3. What dietary habits should I adopt to maintain good health during UPSC preparation?
A: Focus on a balanced diet rich in fruits, vegetables, lean proteins, and whole grains. Stay hydrated and limit your intake of processed foods, sugar, and caffeine. Proper nutrition will help sustain your energy levels and mental clarity.
4. Is it possible to maintain a social life during UPSC preparation while staying healthy?
A: Yes, maintaining a social life is important for your mental well-being. Plan outings or catch up with friends and family during your breaks. Communicate your goals and need for support to your loved ones, so they understand your commitments.
5. How important is physical activity during UPSC preparation, and how can I fit it into my schedule?
A: Physical activity is vital for your health and focus. Incorporate regular exercise, even if it's just a 30-minute walk or yoga session. You can also use active study breaks to do quick exercises or stretches, which will help boost your energy and concentration levels.
In case you still have your doubts, contact us on 9811333901.
For UPSC Prelims Resources, Click here
For Daily Updates and Study Material:
Join our Telegram Channel – Edukemy for IAS
Visit our YouTube Channel – here