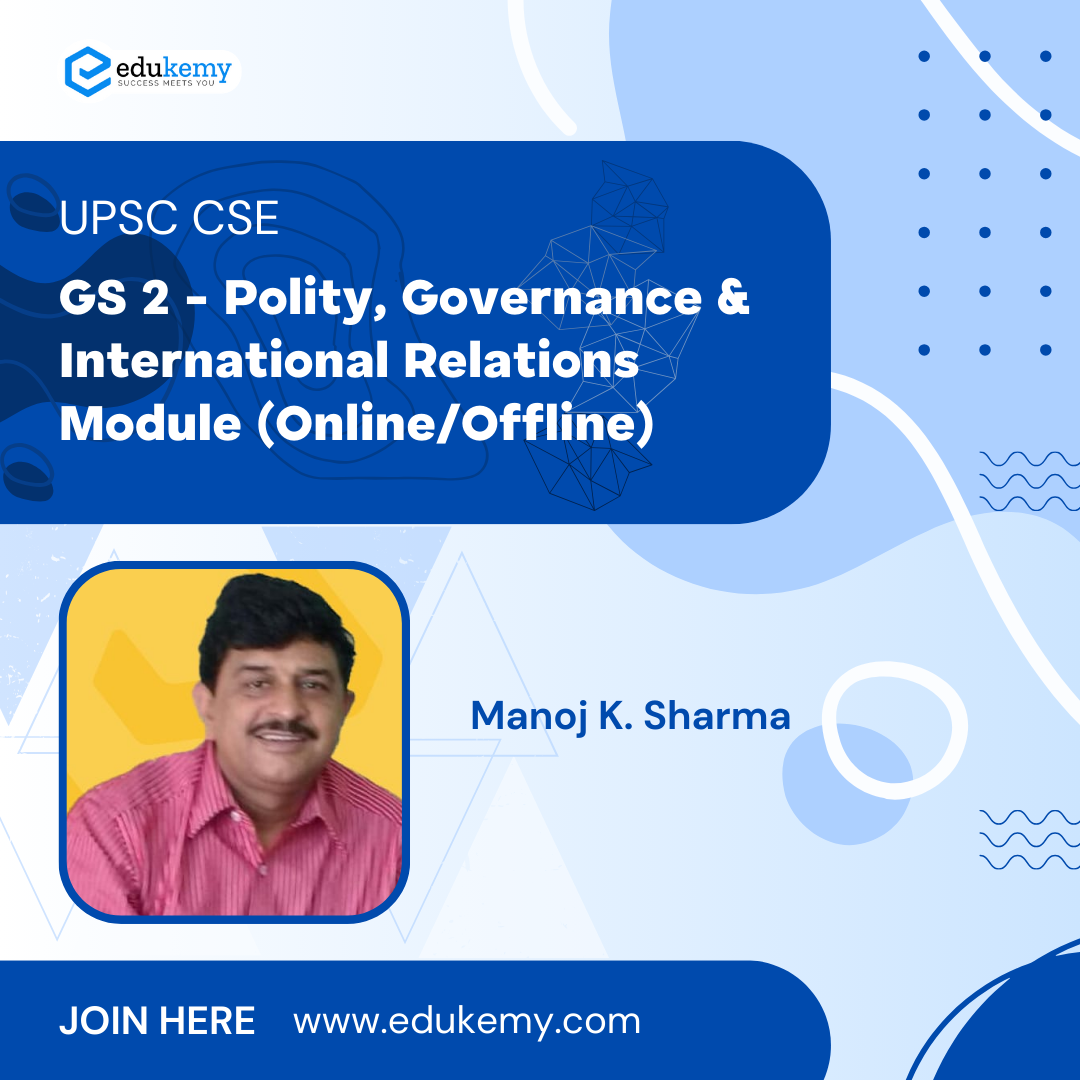 Creating a realistic study timetable for the UPSC (Union Public Service Commission) exam is crucial for effective preparation.
Benefits of a Time Table to Study for UPSC Preparation
Effective Time Management: A timetable helps you allocate specific time slots for each subject or topic, ensuring you cover all areas of the syllabus. It prevents procrastination and ensures that you make the best use of your study time.
Comprehensive Coverage: UPSC exams have an extensive syllabus. A timetable helps you organize your study plan to cover every topic systematically, reducing the chances of leaving out important areas.
Consistency and Discipline: Following a timetable encourages consistency in your study routine. Regular study habits lead to better retention and understanding of the subjects.
Reduced Stress and Anxiety: Knowing exactly what to study and when can alleviate stress and anxiety associated with the vast UPSC syllabus. A well-structured timetable helps you break down your preparation into manageable segments.
Balanced Preparation: A good UPSC timetable allows you to allocate time for different subjects and papers, maintaining a balanced approach to the exam. This is crucial because UPSC exams have various papers with distinct requirements.
Revision Time: Timetables should include time for regular revisions. Revision is key to long-term retention of information, and a well-structured timetable ensures you don't neglect it.
Flexibility: While timetables are important, they should also allow for some flexibility. Unexpected events or the need to spend more time on a challenging topic can be accommodated within the framework of a good timetable.
Self-assessment: A timetable can include time for practice tests and self-assessment, which is essential for gauging your progress and identifying areas that need improvement.
Work-Life Balance: A well-crafted timetable ensures you allocate time for leisure, exercise, and personal activities, which are crucial for maintaining a healthy work-life balance.
Increased Confidence: As you follow your timetable and witness your progress, it boosts your confidence and motivation. It provides a sense of accomplishment, making the long and rigorous UPSC preparation journey more manageable.
What is required of you to make and follow a daily time table for UPSC preparation?
Clear Goals and Objectives: Start by setting clear and specific goals for your UPSC preparation. Understand the exam pattern, syllabus, and the areas you need to focus on.
Time Management Skills: Develop effective time management skills. Allocate specific time blocks for each subject, topic, or task and stick to them. Prioritize based on the importance and difficulty of the topics.
Study Material: Gather the necessary study materials, including textbooks, reference books, online resources, and any coaching material, to support your preparation.
Daily Planner: Create a daily schedule or planner. Use tools like physical planners, digital calendars, or apps to organize your day. Ensure that it includes slots for study, revision, breaks, and recreation.
Consistency: Consistency is key. Commit to a fixed schedule and stick to it every day. Avoid procrastination and distractions.
Balanced Routine: Ensure a balanced routine that includes not only study time but also adequate breaks, meals, exercise, and sleep. A healthy body and mind are essential for effective study.
Review and Adapt: Regularly assess your progress and make necessary adjustments to your schedule. If you find some topics challenging or need more time for revision, be flexible in adapting your timetable.
Test Practice: Include regular mock tests, practice papers, and previous year's question papers in your schedule. It helps you get accustomed to the exam pattern and assess your knowledge.
Mindset and Motivation: Cultivate a positive mindset and motivation. Remind yourself of your goals and why you're pursuing this path. Stay inspired and motivated.
Stay Informed: Keep yourself updated with current affairs, national and international news, and relevant issues. UPSC often includes questions related to current events.
Health and Wellness: Prioritize your physical and mental well-being. Eat healthily, exercise regularly, and practice stress-relief techniques like meditation or yoga.
Support System: Seek support from mentors, peers, or coaching institutes, if necessary. Join study groups or forums where you can discuss doubts and share insights.
Time for Recreation: Dedicate some time for leisure and relaxation. It's essential to prevent burnout and maintain a balanced lifestyle.
Adherence to Ethics: UPSC is not just about knowledge but also ethical standards. Uphold integrity and ethical behavior in your studies and life.
Adaptability: Be ready to adapt to unexpected changes or challenges in your schedule. Life can be unpredictable, and flexibility is a valuable skill.
Here are some steps, you can follow to prepare a schedule:
Understand the Exam Syllabus: Begin by thoroughly understanding the syllabus for the UPSC exam. The UPSC conducts three stages of the exam: Preliminary, Mains, and Interview. Be aware of the subjects and topics you need to cover.
Assess Your Current Knowledge: Take a self-assessment test or review your educational background to gauge your strengths and weaknesses in the various subjects. This will help you allocate time more efficiently.
Set Clear Goals: Define your short-term and long-term goals. Understand the time frame for your preparation and the number of hours you can commit to studying each day.
Prioritize Subjects and Topics: Prioritize subjects or topics based on their weightage in the exam and your personal strengths and weaknesses. Allocate more time to challenging subjects.
Create a Study Schedule: Break down your day into study sessions. Ensure you include time for all UPSC subjects, like History, Geography, Polity, Economics, and General Studies. Be specific about what you'll study in each session.
Balanced Routine: Maintain a balanced routine by incorporating regular breaks, physical exercise, and relaxation activities. Adequate sleep is essential for retaining information.
Consistency is Key: Stick to your schedule consistently. Avoid cramming; it's better to have a steady routine over several months.
Use Study Resources: Utilize a variety of study materials, including textbooks, online resources, UPSC coaching material, and current affairs magazines.
Practice Regularly: Include time for practicing previous year question papers, mock tests, and essay writing. This helps you become familiar with the exam pattern.
Review and Adapt: Regularly review your progress and adapt your schedule as needed. If you find that you're struggling with a particular subject, allocate more time to it.
Stay Informed: Stay updated with current affairs by reading newspapers, magazines, and online sources. Current affairs are an integral part of the UPSC exam.
Seek Guidance: If you are facing challenges, consider joining a reputable UPSC coaching institute or seeking guidance from experienced mentors. Join our Telegram Channel – Edukemy for IAS
Stay Positive and Healthy: Maintain a positive mindset, and don't get discouraged by setbacks. Take care of your physical and mental health through regular exercise and relaxation.
Test Yourself: Regularly assess your knowledge and progress by taking mock tests. This will help you gauge your preparedness for the actual exam.
Stay Adaptable: Be open to making changes to your schedule based on your progress. If certain topics require more attention, don't hesitate to adjust your timetable.
Model Study Timetable
| | | |
| --- | --- | --- |
| Time | What to do? | How & Why |
| 5:00 AM – 6:00 AM | Wake up and Morning Routine | Wake up, freshen up, and practice a brief meditation or yoga session to start the day with a clear mind. |
| 6:00 AM – 7:30 AM | Morning Study Session | Begin your first study session. Focus on a subject or topic you find challenging. Take short breaks as needed. |
| 7:30 AM – 8:00 AM | Breakfast and Short Break | Have a healthy and filling breakfast (has to keep you going for the day). Take short breaks as needed. |
| 8:00 AM – 9:30 AM | Morning Study Session (Continued) | Continue studying a different subject or topic. Make sure to keep the session productive. |
| 9:30 AM – 9:45 AM | Short Break | Take a break to refresh and recharge. |
| 9:45 AM – 11:00 AM | Morning Study Session (Continued) | Concentrate on another subject or topic. |
| 11:00 AM – 11:30 AM | Mid-Morning Break and Snack | |
| 11:30 AM – 1:00 PM | Morning Study Session (Concluded) | Finish your morning study session. Revise what you've learned so far. |
| 1:00 PM – 2:00 PM | Lunch and Relaxation | Have a healthy lunch. |
| 2:00 PM – 3:30 PM | Afternoon Study Session | Focus on a different subject or topic for the afternoon. |
| 3:30 PM – 3:45 PM | Short Break | |
| 3:45 PM – 5:15 PM | Afternoon Study Session (Continued) | Continue studying, preferably a subject you find easier or one that requires less concentration. |
| 5:15 PM – 5:30 PM | Short Break | Take a break for tea. |
| 5:30 PM – 7:00 PM | Evening Study Session | Review and consolidate what you've studied throughout the day. |
| 7:00 PM – 8:00 PM | Dinner and Break | |
| 8:00 PM – 9:00 PM | Evening Study Session (Optional) | Use this session for revision, practice, or to clarify doubts in a subject. |
| 9:00 PM – 9:30 PM | Relaxation | Unwind by reading, listening to music, or engaging in a leisure activity. |
| 9:30 PM – 10:30 PM | Review and Planning | Review the day's accomplishments and plan for the next day. Set goals for the next day's study sessions. |
| 10:30 PM | Bedtime | Take 8 hours of sleep. |
This is a sample schedule. Tailor your schedule to your unique needs and gradually increase your study hours as you become more accustomed to the routine.
FAQs
Q: How do I determine the appropriate study hours each day?
A: The number of study hours you should dedicate daily depends on your personal schedule, commitments, and stamina. Start with 5-6 hours per day and gradually increase as you build your study routine.
Q: What should be the ideal study duration for UPSC preparation?
A: A common practice is to study in intervals of 2-3 hours with short breaks in between. Longer study sessions can lead to burnout, so make sure your timetable allows for breaks and relaxation.
Q: How should I allocate time for different subjects and topics?
A: Prioritize subjects based on their weightage in the UPSC syllabus and your own strengths and weaknesses. Ensure you allocate sufficient time to cover all subjects while paying extra attention to your weak areas.
Q: Is it necessary to follow the same timetable every day?
A: Flexibility is essential. You may need to adjust your schedule based on your progress, unexpected events, or changing priorities. Adaptability is crucial to ensure you stay on track.
Q: How should I include time for revision and practice tests in my timetable?
A: Allocate a portion of your study time to revision and practicing mock tests. Regular revision is crucial to retaining information, and mock tests help you get a feel for the actual exam and identify areas that need improvement.
In case you still have your doubts, contact us on 9811333901.
For UPSC Prelims Resources, Click here
For Daily Updates and Study Material:
Join our Telegram Channel – Edukemy for IAS
Visit our YouTube Channel – here