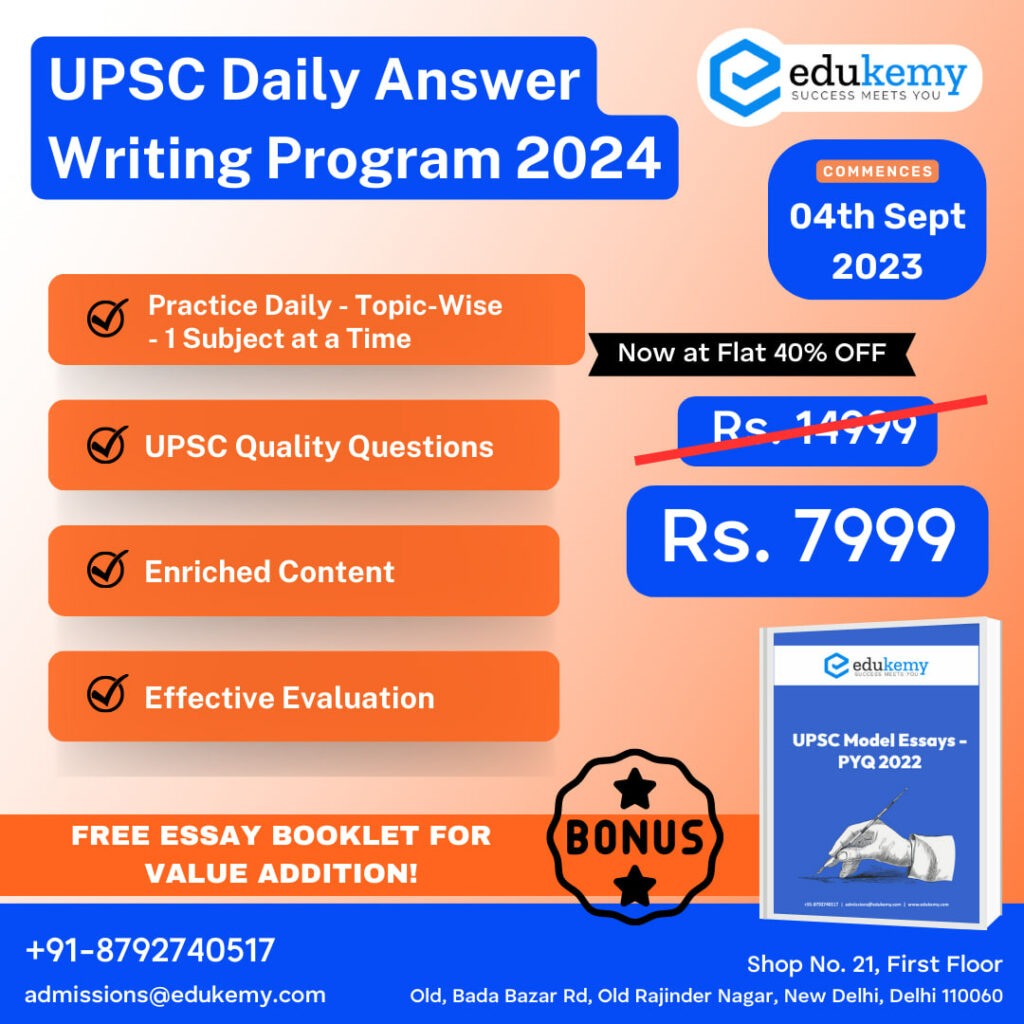 Importance of Ethics in Corporate Governance
Ethics in corporate governance refers to a set of moral principles and values that guide the behavior of a company and its employees in conducting business. It involves promoting integrity, honesty, and fairness in all business operations, ensuring compliance with legal and regulatory requirements, and fostering a culture of ethical behavior within the organization.
Role of ethics in ensuring transparency and accountability:
Ethics plays a critical role in ensuring transparency and accountability in corporate governance. By adhering to ethical standards, companies can promote openness and honesty in their operations, making it easier for stakeholders to trust them. Ethical behavior also ensures that companies are accountable for their actions, and that they operate in a manner that is consistent with their stated values and principles.
For example, the 2015 Volkswagen emissions scandal was a result of unethical behavior by the company's management. Volkswagen deliberately installed software in their diesel cars to cheat on emissions tests. This behavior was not only illegal but also violated ethical principles of honesty and transparency. The scandal resulted in significant financial and reputational damage to the company, and highlighted the importance of ethical behavior in corporate governance.
Ethical decision-making and its impact on corporate governance:
Ethical decision-making involves considering the moral implications of business decisions and acting in a manner that aligns with ethical principles. When companies make ethical decisions, they build trust with their stakeholders, including employees, customers, and shareholders.
For example, Patagonia, a clothing company, is committed to ethical and sustainable business practices. The company sources materials from sustainable sources, supports fair labor practices, and invests in renewable energy. By making ethical decisions, Patagonia has built a loyal customer base that values the company's commitment to social and environmental responsibility.
Why is Ethics needed in Corporate Governance?

Establishing a Code of Ethics: A code of ethics sets the standards of conduct and behavior for employees and leaders in a company. It outlines the values and principles that the company stands for and expects all members to follow. By establishing a code of ethics, a company can promote ethical behavior and prevent unethical practices.

Encouraging Ethical Behavior: A company must promote a culture of ethics to encourage ethical behavior. This can be done by rewarding ethical behavior, providing ethics training, and creating an open and transparent environment where employees feel safe to report any unethical behavior.

Maintaining Accountability: Corporate governance must hold its leaders and employees accountable for their actions. This can be done by implementing policies and procedures to prevent unethical practices, such as conflicts of interest or insider trading. It is essential to establish clear reporting mechanisms to ensure that all incidents of unethical behavior are identified and appropriately addressed.

Upholding Legal and Regulatory Requirements: A company must adhere to legal and regulatory requirements. This means complying with laws related to finance, labor, environment, and other areas. Failure to comply with these laws can result in legal consequences and harm the company's reputation.

Promoting Transparency: Transparency is vital in corporate governance. Companies must be transparent in their operations, decision-making processes, and financial reporting. By being transparent, a company can build trust with its stakeholders, including customers, employees, shareholders, and the public.

Building a Strong Reputation: Ethical behavior can help a company build a strong reputation. By promoting ethical behavior, a company can demonstrate its commitment to its values and principles. This can lead to increased trust and loyalty from stakeholders, which can help the company achieve long-term success.
Some specific ethical issues associated with corporate governance include:
Conflict of interest: Corporate leaders may prioritize their personal interests over the interests of the company or its stakeholders, such as shareholders or employees. This can lead to unethical behavior such as insider trading or awarding contracts to companies in which they have a financial interest.
Excessive executive compensation: The issue of excessive executive compensation is often viewed as an ethical issue, as it can result in significant wealth disparities and may be perceived as unfair to other employees.
Accounting and financial reporting practices: Misleading or fraudulent financial reporting can harm shareholders and investors, and may be illegal.
Environmental and social responsibility: Companies have a responsibility to minimize their negative impact on the environment and to act in socially responsible ways, such as by ensuring safe working conditions for employees and avoiding exploitative practices.
Bribery and corruption: Companies may engage in bribery or other corrupt practices in order to gain a competitive advantage, which can be harmful to society and undermine trust in the company.
Board composition and independence: The composition and independence of a company's board of directors can be an ethical issue, particularly if board members are not independent or do not have the necessary skills or experience to oversee the company effectively.
Measures to resolve Ethical Issues in Corporate Governance
There are several measures that can be taken to resolve the ethical issues associated with corporate governance.
Some of these measures are:
Developing and enforcing a code of conduct: Companies can develop and enforce a code of conduct that outlines ethical expectations for all employees and leaders. For example, the company can prohibit conflicts of interest and require employees to report any potential ethical violations.
Strengthening transparency and accountability: Companies can strengthen transparency and accountability by regularly reporting on their financial performance, environmental and social impact, and governance practices. For example, companies can publish annual sustainability reports that detail their progress in reducing environmental impact and promoting social responsibility.
Enhancing stakeholder engagement: Companies can engage with stakeholders, including shareholders, customers, employees, and communities, to understand their expectations and concerns. For example, a company can hold town hall meetings or online forums to solicit feedback from stakeholders and incorporate their feedback into decision-making processes.
Creating independent oversight: Companies can create independent oversight mechanisms to monitor and evaluate corporate governance practices. For example, companies can appoint independent directors to the board who do not have any financial or personal relationships with the company or its executives.
Implementing strong internal controls: Companies can implement strong internal controls to prevent fraud and ensure compliance with legal and ethical standards. For example, companies can establish internal audit functions and ensure that employees undergo regular training on ethical behavior.
Instituting whistle blowing policies: Companies can institute whistleblowing policies that encourage employees to report unethical behavior without fear of retaliation. For example, a company can create a hotline or online reporting system that allows employees to anonymously report ethical violations.
For instance, in 2018, Starbucks implemented anti-bias training for all employees after a racial profiling incident occurred in one of its stores. The company also established a hotline for employees to report ethical violations, and created a committee to oversee diversity and inclusion efforts.
Another example is Patagonia, a company that has implemented several measures to promote environmental and social responsibility. The company has created a code of conduct for suppliers, implemented sustainable production practices, and established a foundation to support environmental causes.
In conclusion, companies can take various measures to address ethical issues associated with corporate governance. By prioritizing transparency, accountability, stakeholder engagement, independent oversight, internal controls, and whistleblowing policies, companies can create a culture of ethical behavior that promotes long-term success and benefits society as a whole.
Possible Measures To Ensure Greater Ethics In Corporate Governance

There are several measures that can be taken to ensure greater ethics in corporate governance:

Developing a Code of Ethics: Companies should establish a code of ethics that outlines the company's values and expectations of employee behavior. This code should be communicated to all employees and stakeholders, and regular training and awareness programs should be conducted to ensure adherence.

Strengthening the Board of Directors: The board of directors should be independent and include diverse individuals with relevant expertise. Board members should be held accountable for their actions, and their compensation should be linked to company performance.

Enhancing Transparency and Disclosure: Companies should be transparent in their operations and disclose
all relevant information to stakeholders. This includes financial reporting, corporate social responsibility
initiatives, and potential conflicts of interest.

Strengthening Risk Management and Internal Controls: Companies should establish effective risk management
and internal control systems to prevent fraud and unethical behavior. These systems should be regularly
monitored and audited by independent parties.

Encouraging Whistleblowing: Companies should establish mechanisms to encourage whistleblowing and
protect whistleblowers from retaliation. Employees should be encouraged to report any unethical behavior or
misconduct without fear of retaliation.

Engaging with Stakeholders: Companies should engage with stakeholders, including employees, customers,
suppliers, and communities, to understand their concerns and expectations. This can help companies identify
and address ethical issues and ensure that their actions align with stakeholder expectations.

By implementing these measures, companies can promote greater ethics in corporate governance and build
trust with their stakeholders. Companies that prioritize ethics are more likely to be successful in the long run,
as they can attract and retain customers, employees, and investors who share their values.
FAQs
Q1: Why is ethics important in corporate governance?
A1: Ethics in corporate governance is vital because it ensures that businesses operate with integrity, transparency, and accountability. It safeguards the interests of all stakeholders and helps maintain public trust, which is crucial for the long-term success of a company.
Q2: How does ethical corporate governance benefit shareholders?
A2: Ethical corporate governance can enhance shareholder value by reducing the risk of financial scandals and unethical behavior. It promotes responsible decision-making and ensures that shareholders' investments are managed in their best interests.
Q3: What role does ethical corporate governance play in a company's reputation?
A3: Ethical corporate governance is central to building and maintaining a positive reputation. Companies that operate with integrity and ethical principles are more attractive to customers, investors, and the workforce, which can have a substantial impact on the company's image and market position.
Q4: What should a company do to address ethical issues in corporate governance?
A4: Companies should establish a robust code of ethics that outlines expected behaviors and consequences for violations. They should also create a whistleblower mechanism, conduct regular ethics training, and appoint an ethics committee to investigate and resolve issues.
Q5: How can a company rebuild trust after a corporate governance scandal?
A5: Rebuilding trust after a scandal involves acknowledging mistakes, taking responsibility, implementing reforms, and demonstrating a commitment to ethical behavior. Public transparency, external audits, and independent oversight can also be crucial in regaining trust.
Q6: What measures can a company take to prevent ethical lapses in the first place?
A6: Proactive measures include fostering a culture of ethics and integrity from the top down, conducting regular ethics audits, encouraging employees to report concerns, and enforcing stringent consequences for unethical behavior. Companies should also ensure the board of directors actively oversees ethical compliance.
In case you still have your doubts, contact us on 9811333901.
For UPSC Prelims Resources, Click here
For Daily Updates and Study Material:
Join our Telegram Channel – Edukemy for IAS
Visit our YouTube Channel – here