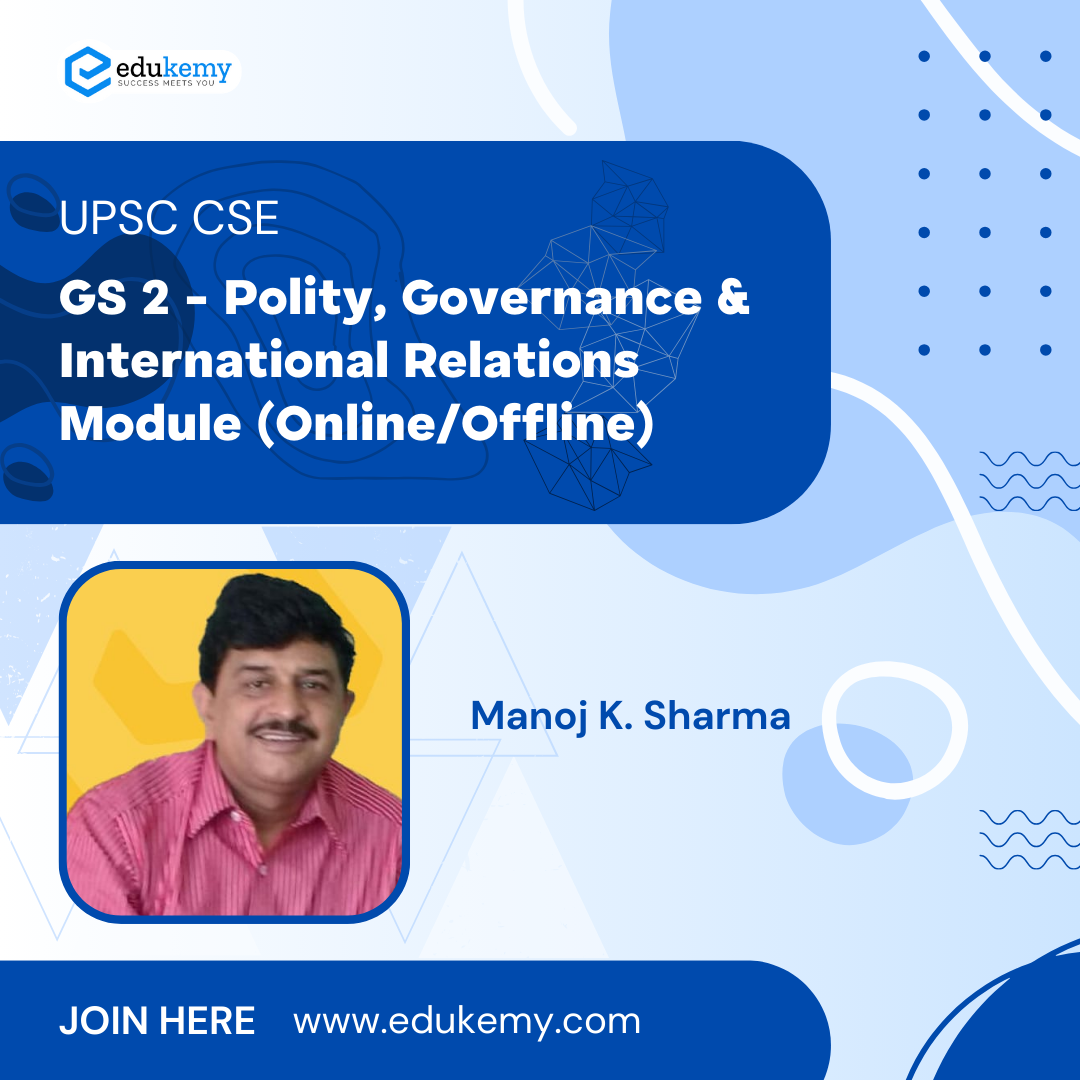 Public service value is a set of principles and beliefs that guide public servants in fulfilling their duties and responsibilities to serve the public interest. These values are the foundation of good governance and are essential for ensuring that public officials act in the best interests of the public and are accountable for their actions.
The key principles that underpin public service value include accountability, transparency, fairness, impartiality, and respect for the rule of law. These principles help to ensure that public servants act with integrity and uphold ethical standards in their conduct and decision-making.
Accountability is an essential component of public service value, as it ensures that public officials are answerable for their actions and are responsible for the outcomes of their decisions. This includes being transparent about their decision-making processes, communicating effectively with the public, and being responsive to feedback and criticism.
Transparency is also crucial in promoting public service value, as it ensures that public officials are open and honest about their actions and decision-making processes. This includes disclosing information about their activities, policies, and procedures, and providing access to public records and information.
Fairness and impartiality are essential principles of public service value, as they ensure that public officials treat all individuals and groups fairly and without bias. This includes avoiding discrimination, ensuring due process, and making decisions based on objective criteria and evidence.
Respect for the rule of law is also a fundamental component of public service value, as it ensures that public officials act in accordance with the law and uphold the principles of justice and fairness. This includes respecting human rights, protecting individual freedoms, and upholding the principles of democracy.
Public service ethics refers to the moral principles and values that guide public servants in performing their duties and responsibilities. It involves upholding high ethical standards in their conduct and decisionmaking, which is essential in ensuring that public officials act with integrity, honesty, and impartiality, and avoid conflicts of interest.
One of the primary ethical obligations of public servants is to act with integrity, which involves being honest, truthful, and transparent in their dealings with the public. This includes being open about their actions and decision-making processes, being responsive to public feedback and concerns, and avoiding actions that could be perceived as unethical or compromising.
Public servants are also expected to act with impartiality, which means treating all individuals and groups fairly and without bias. This involves avoiding any conflicts of interest, ensuring that decisions are based on objective criteria and evidence, and avoiding any favoritism or discrimination.
Another key ethical obligation of public servants is to respect human rights and dignity, promote social justice, and protect the environment. This includes upholding the principles of equality, non-discrimination, and non-violence, promoting access to education, healthcare, and other essential services, and protecting the environment for present and future generations.
Public service value and public service ethics are closely related and complementary. Public servants who uphold public service value are expected to demonstrate high ethical standards in their conduct and decisionmaking. Conversely, public servants who adhere to ethical principles are better equipped to serve the public interest and contribute to the common good. By upholding both public service value and public service ethics, public servants can build trust and credibility with the public, enhance the legitimacy of the government, and promote the overall well-being of society.
Public Service Value vs Public Service Ethics
The term "values" is often used interchangeably with "ethics," particularly when addressing issues of corruption or maladministration. However, this interchangeable use is problematic. For instance, in Canada, a distinction was drawn between the two when establishing the Office for Public Service Values and Ethics, and a similar distinction is necessary in India.
Values, in themselves, do not have agency and cannot lead to action. Instead, it is the application of ethical codes to values that leads to particular behavior. For example, civil servants may possess the value of integrity, but it is the code of ethics that transforms this value into action and behavior.
Ethics are, therefore, the rules that translate values into everyday life. Values inform all aspects of ethical decision-making, ethical judgment, ethical choice, and ethical behavior.
Moreover, distinctions between "positive" and "negative" values are misplaced since values cannot be negative or positive. Rather, it is the application of values that can be viewed from negative or positive viewpoints. For instance, confidentiality as a value may be interpreted positively as crucial for national security or negatively as inhibiting transparency.
Public Service Values
Prescribing values for public services can be challenging due to various historical, social, and cultural factors that differ across the world. However, public administrations were established to provide politically neutral and loyal service to governments. To ensure this, rules were formalised to ensure impartiality, incorruptibility, allegiance to the constitution, and obedience to the law. Public servants were offered security of tenure, a meritocratic career path, and post-service remuneration to create an environment conducive to adhering to these rules.
The UN's adoption of the 'International Code of Conduct for Public Officials' in 1996 represents an attempt to identify the shared values of public administrations through ethical principles, given the growing concern with corruption in government internationally. As public servants perform complex tasks, they employ a range of values to guide their behavior and navigate multiple requirements. Public service's complexity ensures that its value system is unique and specific to its work.
Values play a critical role in public service, and poor clarity or uncertainty can lead to ethical and decision-making dilemmas, diminishing team spirit, creating organizational confusion and weak external communication. Civil servants' competing interpretations of "core" values reflect an ongoing debate over their role in democracy. Upholding values such as political neutrality and loyalty is critical for civil servants as agents of policy implementation, while the emphasis on fairness, transparency, and impartiality is greater for those viewed as holders of the "public interest."
Identifying appropriate value sets and knowing when to prioritize specific values over others is a challenge faced by civil servants. For example, prioritizing equity over efficiency in job allocation due to the mandate of affirmative action. In Indian democracy, promoting equity and fairness is the defining value of public service. However, situational demands and necessity may lead to the prioritization of other values. For example, a department dealing directly with the public might emphasize equity and transparency, while other departments prioritize efficiency and effectiveness.
Various countries' public sector codes and guidelines share a common set of values, according to Sherman's review, including honesty and integrity, impartiality, respect for the law and persons, diligence, economy and effectiveness, and responsiveness.
Public Service Ethics
Administrative ethics pertains to the moral principles and standards that guide the conduct of civil servants in their profession. The code of ethics developed for civil servants is comprised of traditions, precedents, and standards that govern their behavior and actions. It is essential for civil servants to maintain high moral standards not just for themselves but for the community as a whole, particularly given the increasing importance of administration and its impact on society.
Public service ethics are fundamental to building public trust and are a cornerstone of good governance. Citizens expect civil servants to serve the public interest with fairness and to manage public resources properly. Democratic values, such as equality, law, and justice, have moral implications and require a strong commitment from civil servants to uphold them.
P.R. Dubhashi underscores the significance of administrative ethics, stating that it is crucial for public administration to be ethical in addition to being efficient. The loss of ethics in public administration can have far-reaching consequences.
According to various scholars, ethical behavior among public officials is driven by a belief or feeling of what is right or wrong, regardless of self-interest or immediate consequences. The power and influence that public officials wield creates challenges to their ethical conduct and their commitment to serving the public in a loyal and disinterested manner.
Paul H. Appleby emphasizes that morality and administration are inseparable, stating that morality in administration alone can ensure better government. He identifies several attributes of a moral administrator, including a sense of responsibility, communication and personnel administration skills, the ability to cultivate and use institutional resources, a willingness to engage in problem-solving and team-work, personal confidence to initiate new ideas, and a preference for being influenced by public needs and sensitivities rather than resorting to the use of bureaucratic power.
Finally, the "Ten Commandments for an Administrator" provide practical guidelines for administrators to follow in their work. These include having a strong conviction in human relationships, anticipating the behavior of people, being functionally active, communicating clearly, avoiding sharp departures from accepted policy, touring extensively to be close to people and workers, enlisting public cooperation without propaganda, preserving the unity of command in a department, seeing oneself as a trustee of public interest rather than a ruler, and aligning practice with precept.
Guiding Principles in Public Service Ethics
Professional administrators have a crucial role in rebuilding and enhancing the public's trust, and there are several principles that can guide them in achieving this goal, including:
Providing education and training in administrative ethics that covers both personal and administrative ethics. Public servants should internalize civic virtues, respect for others, protection of individual rights, and other ethical values.
Upholding professional and personal integrity, where professional values take precedence over questionable orders from superiors. This requires knowledge, self-control, personal autonomy, and subordination of private interests to the public interest and public trust. However, professional interests must not conflict with broader public interests.
Exercising prudence, which involves making self-controlled, discretionary decisions based on knowledge, expertise, and ethical judgment in a particular situation.
Prioritizing public spirit, where private interests are secondary to public and community interests. When making decisions or acting as an administrator, one must consider the public trust and citizens' interests.
Exhibiting exemplary behavior, which includes reporting wrongdoings to the appropriate sources for correction while consulting and exercising caution as you also have obligations to yourself and your family.
Following and enforcing the professional code of ethics, which serves as a statement of ideals, a standard of action consistent with those ideals, and a binding means of enforcing behavior for public servants.
Principles of Managing Ethics
A study by the Organisation for Economic Cooperation and Development (OECD) showed that all member countries give great importance to eight core values – Impartiality, Legality, Integrity, Transparency, Efficiency, Equality, Responsibility, and Justice. High standards of conduct in the public service have become a critical issue for governments across the world. Globalisation and the further development of international economic relations demand high recognisable standards of conduct in the public service. Increased concern about the decline of confidence in government and corruption has prompted governments to review their approaches to ethical conduct.
In response to these challenges, the OECD has issued 12 principles for 'Managing Ethics in Public Service' to help countries review the institutions, systems, and mechanisms they have for promoting public service ethics. These principles are as follows:
Clear ethical standards: Public servants need to know the basic principles and standards they are expected to apply to their work and where the boundaries of acceptable behavior lie. It is essential to have a clear and simplified code of conduct/ethics, which should be readily available to all employees.
Ethical standards should be reflected in legal framework: Laws and regulations could state the fundamental values of public service and should provide the framework for guidance, investigation, disciplinary action, and prosecution. This can help ensure that ethical behavior is reinforced and that wrongdoing is punish
Clear ethical standards: Public servants need to know the basic principles and standards they are expected to apply to their work and where the boundaries of acceptable behaviour lie. For example, a clear and simplified code of conduct/ethics can help in this regard.
Ethical standards should be reflected in the legal framework: Laws and regulations could state the fundamental values of public service and should provide the framework for guidance, investigation, disciplinary action, and prosecution.
Ethical guidance for public servants: Training in ethics awareness can develop essential skills for ethical analysis and moral reasoning.
Exposing wrongdoing: Public servants need to know what their rights and obligations are in terms of exposing actual or suspected wrongdoing within the public service. These should include clear rules and procedures for officials to follow, and a formal chain of responsibility. Public servants also need to know what protection will be available to them in cases of exposing wrongdoing.
Political commitment to ethics: Political leaders are responsible for maintaining a high standard of propriety in the discharge of their official duties. Their commitment is demonstrated by example and by taking action that is only available at the political level, for instance, by creating legislative and institutional arrangements that reinforce ethical behaviour and create sanctions against wrongdoing.
Transparency and open decision-making: The decision-making process should be transparent and open to scrutiny. Public scrutiny should be facilitated by transparent and democratic processes, oversight by the legislature, and access to public information.
Ethical standards for dealing with the private sector: Clear rules defining ethical standards should guide the behaviour of public servants in dealing with the private sector. This is particularly important regarding public procurement, outsourcing or public employment conditions.
Managers promoting ethical conduct: An organisational environment where high standards of conduct are encouraged by providing appropriate incentives for ethical behaviour, such as adequate working conditions and effective performance assessment, has a direct impact on the daily practice of public service values and ethical standards.
Management policies and practices reflecting ethical standards: Government policy should not only delineate the minimal standards below which a government official's actions will not be tolerated but also clearly articulate a set of public service values that employees should aspire to.
Public service conditions and human resource management promoting ethical conduct: Public service conditions and management of human resources should promote ethical conduct.
Accountability mechanisms: Adequate accountability mechanisms should be in place within the public service. Public servants should be accountable for their actions to their superiors and, more broadly, to the public.
Procedures and sanctions for misconduct: Appropriate procedures and sanctions should exist to deal with misconduct. Mechanisms for the detection and independent investigation of wrongdoings, such as corruption, are a necessary part of an ethics infrastructure.
FAQs
Q: What role do values play in civil services?
A: Values in civil services are the guiding principles that ensure ethical and responsible governance. They help public servants make fair, unbiased, and just decisions in the best interest of the public.
Q: What are the key values expected from civil servants?
A: Key values in civil services typically include integrity, impartiality, objectivity, accountability, transparency, and commitment to public service. These values promote trust and credibility in government institutions.
Q: How are values instilled in civil servants?
A: Values are instilled in civil servants through training, codes of conduct, and mentorship programs. Government agencies and institutions often have ethics and integrity units to provide guidance and support in upholding these values.
Q: What is the significance of integrity in civil services?
A: Integrity is a cornerstone value in civil services. It ensures that civil servants act with honesty, avoid corruption, and maintain public trust. It is essential for upholding the rule of law and promoting ethical governance.
Q: How do civil servants balance personal values with their professional roles?
A: Civil servants are expected to prioritize the values of their profession over personal values when making decisions. This requires a commitment to public welfare and the ability to set aside personal biases in favor of the greater good. Ethical dilemmas are often addressed through established ethical frameworks and guidelines.