The "PM-PRANAM" represents a commendable initiative with a holistic vision for addressing environmental challenges. This program underscores the importance of not only restoring our natural ecosystems but also raising awareness about environmental issues. By emphasizing nourishment and amelioration of the Earth, it signals a commitment to not just repairing past damage but also improving and sustaining the health of our planet for future generations. The program's name alone reflects a dedication to a comprehensive approach that incorporates ecological, social, and educational elements. As climate change and environmental degradation become increasingly urgent global concerns, such initiatives that prioritize the restoration and nurturing of our planet are crucial for a sustainable and habitable future. However, the success of this program will largely depend on the concrete actions, policies, and investments that accompany it, and its implementation will require a concerted effort from all stakeholders involved.
Context: Promoting PRANAM will help the government reduce subsidy bills and fiscal deficits if it picks up. 
Decoding the editorial: PM-PRANAM
Union Budget 2023–24 launched the PM-PRANAM (PM Programme for Restoration, Awareness, Nourishment and Amelioration of Mother Earth). 
Its objective is to promote the balanced use of chemical and alternative fertilizers, generating awareness of regenerative agriculture (RA). 
It has no separate budget. A 50 percent subsidy savings will be provided to States/UTs.  
Most of it will likely be used for infrastructure creation and (green) technology innovation.  
The rest will be paid as incentives to farmers, panchayats, FPOs, and SHGs who can help reduce input costs and generate awareness toward RA adoption. 
Regenerative agriculture
It is an outcome-based food production system that
Nurtures and restores soil health;
Protects the climate;
Restores the water resources and biodiversity; and
Enhances farms' productivity and profitability.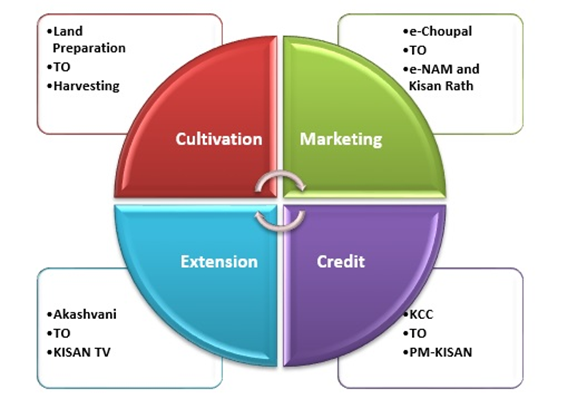 Plusses and minuses
Minus: The subsidy burden on chemical fertilisers is high. 
It is at about ₹2.25-lakh crore for FY 2022-23, which is 39 percent higher than FY 2021-22's figure (₹1.62-lakh crore). 
The subsidy bill has increased significantly even though fertiliser consumption shows that nitrogenous fertiliser consumption, especially urea, has not declined from 2012-13 until 2021-22 (P).  
Plus: Promoting PRANAM will help the government reduce subsidy bills and fiscal deficits if it picks up.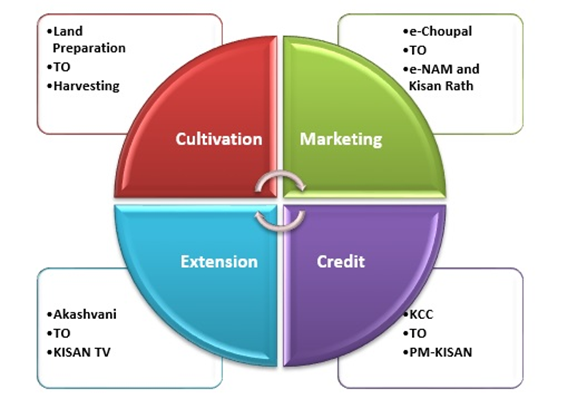 Minus: The low efficacy of alternative fertilisers to enhance crop yield could slow its adoption.  
Plus: A gradual phase-out of subsidies on chemical fertilisers can stimulate alternative or bio-fertiliser adoption. 
The retention pricing scheme, which safeguards chemical fertiliser (urea) manufacturers, can be phased out to promote alternative fertiliser production.  
Minus: Knee-jerk reaction of chemical fertiliser firms. 
A 12 percent return on the fertiliser (chemical) firms fixed under the retention scheme will disappear, possibly resulting in a knee-jerk reaction of chemical fertiliser firms for their survival. 
Plus: Farmer fertiliser cooperatives can exploit this as an opportunity since they have been into biofertilizer production, although on a small scale, since 2009-10.  
PRANAM can increase its economies of scale and help the existing distribution network stock alternative fertilisers.  
However, the margin on bio-fertiliser sales should be worked out to incentivise sales and distribution networks. 
Minus: Awareness regarding alternative fertilisers is low. Demonstrating alternative fertilisers on farmer fields is critical, especially after the Sri Lankan food crisis, to showcase higher productivity, and certification of such products can help farmers or their organisations realise a remunerative price. Plus:  
Plus: To this end, 10,000 Bio-Input Resource Centres will be set up over the next three years, creating a national-level distributed micro-fertiliser and pesticide manufacturing network. 
Source: The Hindu 
FAQs on PM-PRANAM
FAQ 1: What is PM-PRANAM?
Answer: PM-PRANAM, or Prime Minister's Personal Assurance of Nurturing Aspirations and Mentorship, is a unique initiative by the Indian government. It allows young students to interact directly with the Prime Minister, seeking guidance and mentorship on various aspects of their lives and career choices.
FAQ 2: Who can participate in PM-PRANAM?
Answer: PM-PRANAM is open to students of all age groups. Any Indian student, from school to college, can participate in this initiative, regardless of their background or academic discipline.
FAQ 3: How can I connect with the Prime Minister through PM-PRANAM?
Answer: To connect with the Prime Minister through PM-PRANAM, you can visit the official website or use the dedicated mobile application. You can submit your queries or concerns, and selected individuals may get the opportunity to have a direct interaction with the Prime Minister.
FAQ 4: What kind of issues or topics can I discuss with the Prime Minister through PM-PRANAM?
Answer: You can discuss a wide range of topics with the Prime Minister through PM-PRANAM. This may include career guidance, education-related questions, societal issues, or any other matter that concerns you. The initiative aims to provide mentorship and guidance on a diverse array of subjects.
FAQ 5: Is there a specific time or schedule for PM-PRANAM interactions?
Answer: PM-PRANAM interactions are typically scheduled at specific times and dates. However, it is advisable to regularly check the official website or app for announcements regarding upcoming interactions with the Prime Minister. You can also submit your queries and concerns at any time, and they may be considered for future interactions.
In case you still have your doubts, contact us on 9811333901.
For UPSC Prelims Resources, Click here
For Daily Updates and Study Material:
Join our Telegram Channel – Edukemy for IAS
Visit our YouTube Channel – here