UPSC Mains General Studies Paper – 1 Mains 2020

Indian Culture
UPSC Mains Civil Services IAS Exam Question Paper – 2020
Decoding the Question
In Introduction, define what is a rock-cut architecture and the significance of it.
In Body, describe how it is a source of knowledge of early Indian art and history with examples.
Conclude with the insights that it projects even today and summarize it.
Answer
Introduction
Rock-cut architecture occupies a very important place in the history of Indian Architecture as they present the most spectacular piece of ancient Indian art specimens. .It is a type of Rock Art in which a structure is created by carving it out of solid natural rock. There are more than 1,500 rock-cut structures in India. Most of the rock-cut structures were closely associated with various religions and religious activities including social and political activities.
Significance of Rock Cut Architecture
Religious Knowledge:
Numerous caves were excavated to depict religious values.
Buddhist: Chaitra and Viharas Bhaja and Karle caves at western Ghats,Ajanta caves
Hindu: Kailasanatha temple at Ellora,Shore temples. Mahabalipuram
Jainism: Udaygiri and Khandagiri caves , Ellora caves
Ajivika Sect: Barabara caves
Way of life:
The Barabar caves throw light on the kind of tools used by prehistoric people and evolution from Palaeolithic to Chalcolithic era. Lomas Rishi caves illustrate Jataka tales and put light on daily ways of life during the period.
Economic Knowledge:
Bhaja and Karle were at famous trade routes in western Ghats which used to connect seaports to interiors. The caves at Kanheri and Ajanta show indications of association between religion and commerce.
Educational Knowledge:
The famous Kanheri caves in the western India was an educational hub where the evidence of water harvesting can be found. Bhaja cave has clusters of Stupas, where the relics of the teachers were obtained.
Society:
The earliest caves employed by humans were natural caves used by local inhabitants for a variety of purposes, such as shrines and shelters. Example: Bhimbetka
Environment Conservation:
Water resources are prevalent at Kanheri which shows water harvesting was practiced at caves.
Gender equality:
Mandapeshwar, a small cave at its entrance shows equality of gender in the form of sculptures of donor couples.
Conclusion
Thus rock-cut architecture across India provides information about life and times of ancient Indian people and helps us understand their society through their lens. It helps us to trace the life in India from its origin and its Evolution through socio – political perspective and how it changed the Indian way of life.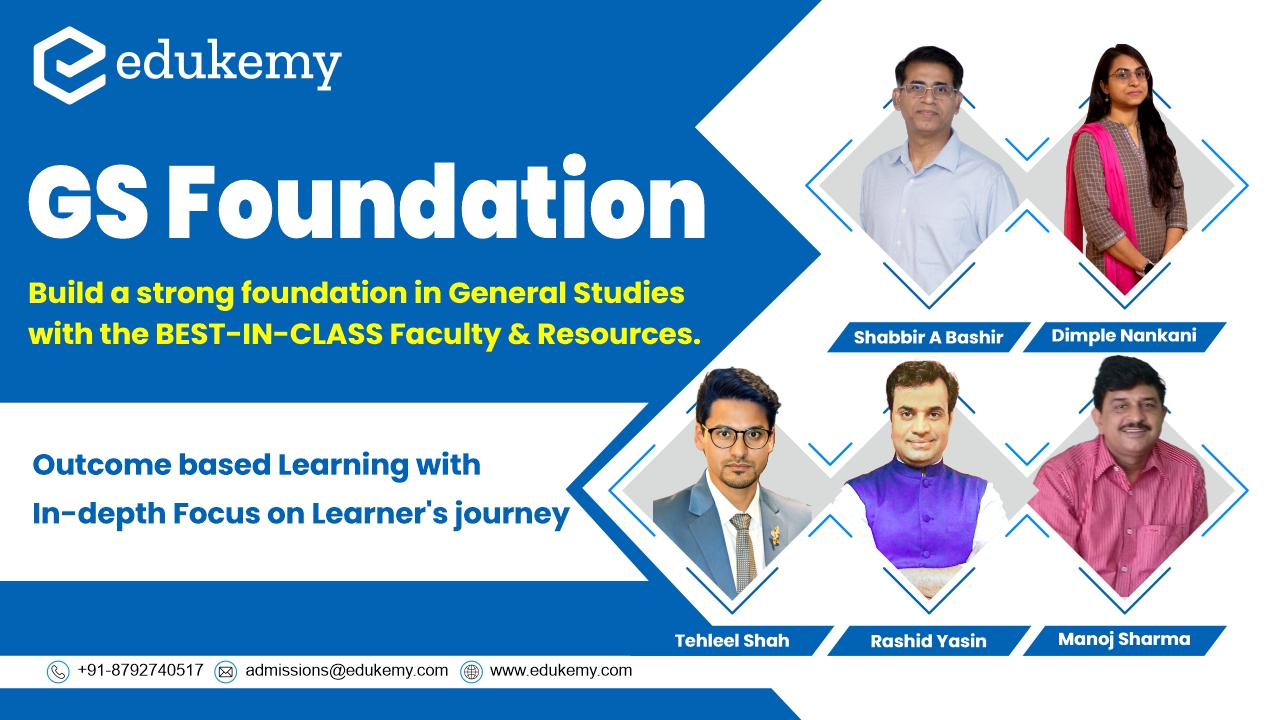 For UPSC Prelims Resources, Click here
For Daily Updates and Study Material:
Join our Telegram Channel – Edukemy for IAS
Visit our YouTube Channel – here