UPSC Mains General Studies Paper – 1 Mains 2022

Important Geophysical phenomena
UPSC Mains Civil Services IAS Exam Question Paper – 2022
Approach
Introducing with emphasis insight with keywords of the severity of colour-coded weather warnings for cyclone-prone areas.
Elaborately deals with mitigation on risk assessment and Vulnerability Mapping with the Environmentally Sustainable Development, Climate Change Adaptation to combat health hazards and socio-economic damages.
Introduction
The India Meteorological Department (IMD) issues colour-coded weather warnings to inform the public about the severity of an impending cyclone in cyclone-prone areas. The warnings are issued based on the expected wind speed and the potential impact on the region.
Body
These alerts are also issued during thunderstorms/squalls, heat waves, dust storms, heavy snowfall, and floods depending on the amount of water rising above land /in a river as a result of torrential rainfall to provide inputs to disaster management authorities for the management of severe weather events. These colour-coded warnings are universal in nature and can be used for a wide range of natural calamities, and other dangerous weather events. Warnings are updated daily.
The IMD uses 4 colour codes:
Green (All is well): No advisory is issued.
Yellow (Be Aware): Yellow indicates severely bad weather spanning several days. It also suggests that the weather could change for the worse, disrupting day-to-day activities.
Orange/Amber (Be prepared): The orange alert is issued as a warning of extremely bad weather with the potential of disruption in commute with road and rail closures, and interruption of power supply.
Red (Take Action): When extremely bad weather conditions are certainly going to disrupt travel and power and have significant risks to life, the red alert is issued.
The colour codes are based on the probability of occurrence of the event as well as its impact assessment with wind speed with respect to intensity in cyclone-prone areas. They are decided on various factors such as meteorological factors, hydrological factors, and geophysical factors, indicating the risk.
Conclusion
The colour-coded weather warnings issued by the IMD are designed to inform the public about the severity of an impending cyclone and provide guidance on how to protect themselves and their property.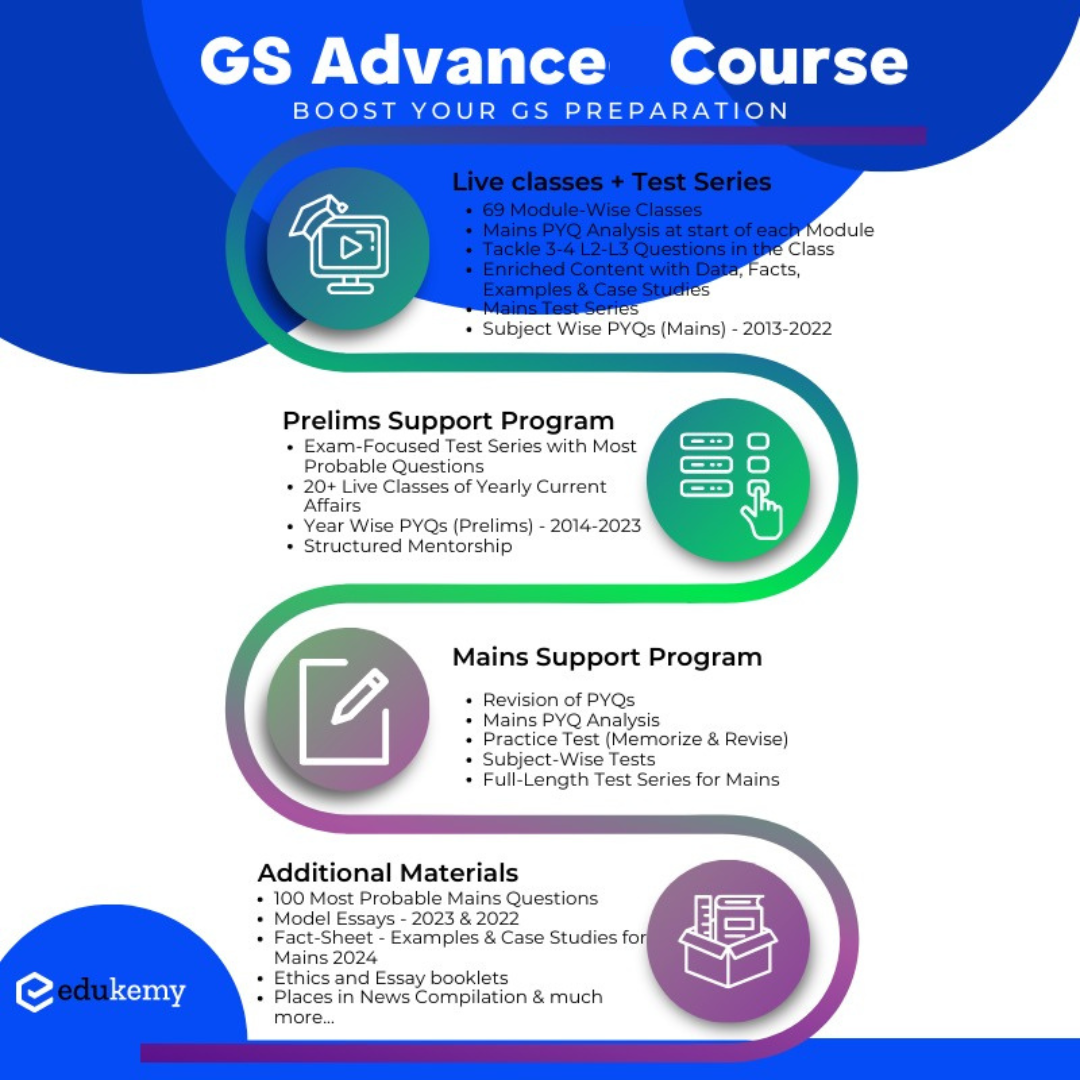 In case you still have your doubts, contact us on 9811333901.
For UPSC Prelims Resources, Click here
For Daily Updates and Study Material:
Join our Telegram Channel – Edukemy for IAS
Visit our YouTube Channel – here