India's architectural traditions owe their origin to Buddhism and Jainism, with developments in Buddhist architecture thriving between the fifth and fourteenth centuries. These often went hand-in-hand with Hindu architecture, and sites such as Ellora contain Buddhist, Hindu, and Jain monuments.
Bodhgaya is the pre-eminent Buddhist site in India, being the place where Siddhartha achieved enlightenment and became Gautama Buddha. While the Bodhi tree is of immense importance, the Mahabodhi Temple at Bodhgaya is also significant, serving as a reminder of the brickwork of that time. The first shrine at Bodhgaya, located at the base of the Bodhi tree, was said to have been constructed by King Ashoka. The design of the Mahabodhi temple is unique, being neither Dravida nor Nagara, but rather narrow like a Nagara temple, yet rising without curving like a Dravida one.
Other important Buddhist related architectural monuments in India
Nalanda university
Nalanda University is another important Buddhist architectural monument in India.
It is a mahavihara, comprising several monasteries of various sizes.
Most information about Nalanda comes from the records of Xuan Zang, which state that Kumargupta I laid the foundation for a monastery in the fifth century CE.
Monks from China, Tibet, Central Asia, Sri Lanka, Thailand, Burma, and other countries in Southeast Asia made their way to Nalanda and its neighboring sites of Bodhgaya and Kurkihar.
The excavated ruins of the institution reveal that bright red bricks were used in its construction.
Nalanda has been included in UNESCO's World Heritage Site.
Sirpur in Chhattisgarh
Sirpur in Chhattisgarh is an early-Odisha style site belonging to the period between 550 and 800, containing both Hindu and Buddhist shrines. Other such sites developed in regions such as Lalitagiri, Vajragiri, and Ratnagiri.
Stupas
Stupas are also important Buddhist architectural monuments in India. The older stupas were enlarged during the period between Mauryas and Guptas, with famous ones such as Sanchi, Bharhut, and Amaravati.
The Bharhut stupa was constructed during the time of Ashoka and depicts Jataka tales and stories.
The Sanchi stupa, probably founded by Ashoka and enlarged during the time of Sungas, is the most well-preserved stupa among the three.
The Amaravati stupa, completed around 200 AD, has carved panels telling the story of the life of Buddha.
The Nagarjunakonda stupa in Andhra Pradesh belongs to the Saka-Satavahana era and reflects Mahayana Buddhism.
Excavations have unearthed stupa, chaityas, and mandapams.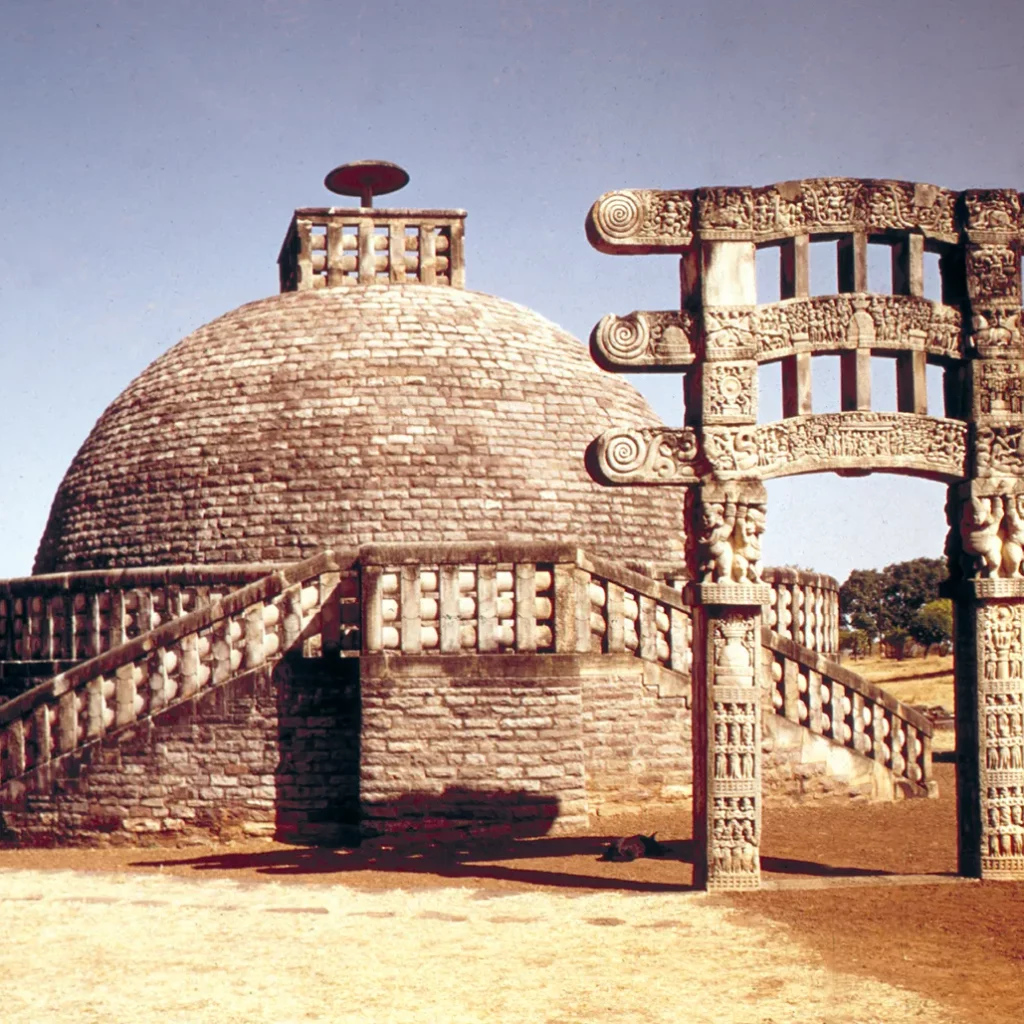 Viharas
Viharas were the ancient Indian term for a Buddhist monastery.
Originally, viharas were dwelling places used by wandering monks during the rainy season but eventually evolved into centers of learning and Buddhist architecture through the donations of wealthy lay Buddhists.
Life in "viharas" was codified early on and is the object of a part of the Pali canon, the Vinaya Pitaka or "basket of monastic discipline."
Typical large sites such as the Ajanta Caves, Aurangabad Caves, Karli Caves, and Kanheri Caves contain several viharas.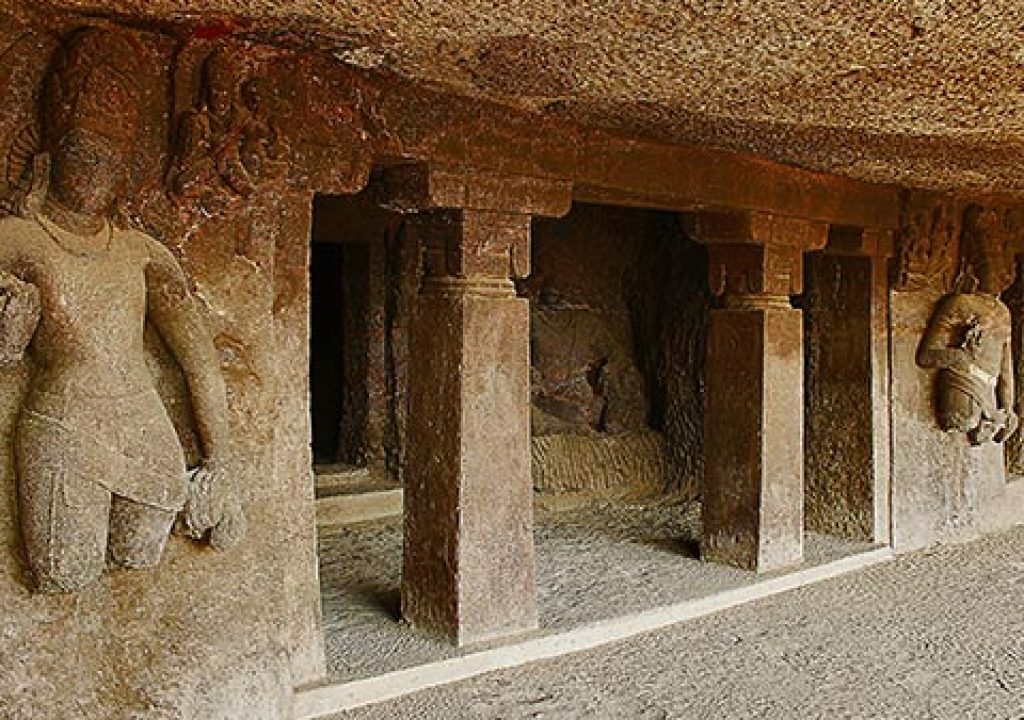 Chaityas
Finally, chaityas refer to a shrine, sanctuary, temple, or prayer hall in Indian religions. Most early examples of chaityas that survive are Indian rock-cut architecture, with a gigantic hall having a high vaulted roof and a lot of sculpture work on the pillars and entrance. The largest Chaitya-Griha among all Buddhist monuments in India is the Karle caves, with many showing a stupa at the back. 
For UPSC Prelims Resources, Click here
For Daily Updates and Study Material:
Join our Telegram Channel – Edukemy for IAS
Visit our YouTube Channel – here
For Admissions, talk to our Mentor – 9811333901, 9811333782