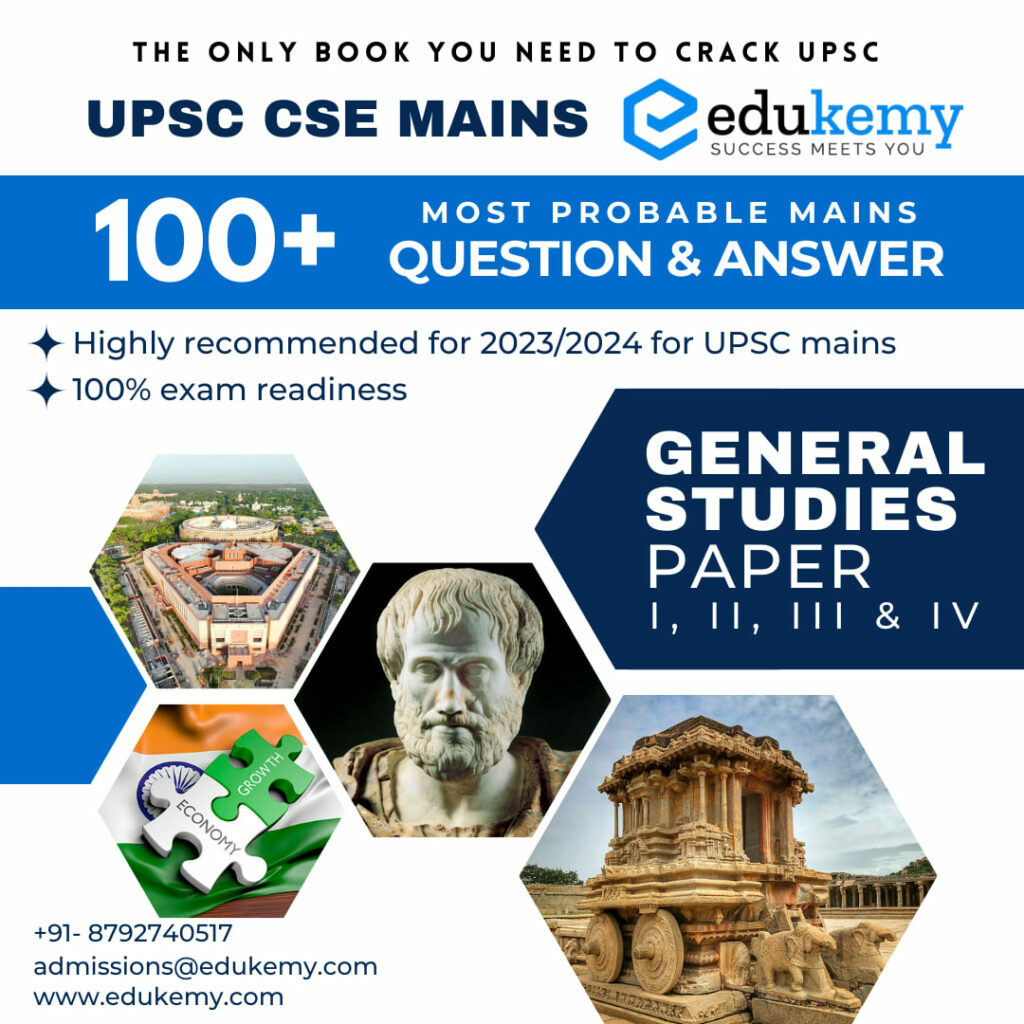 Delving into history, particularly the Mughal era, is like embarking on an exciting voyage through the annals of time. It is a journey that has captured the fascination of many, and for UPSC Civil Services aspirants, it's an integral part of the preparation for the Mains examination. Among the multifarious subjects one can choose, "History" has always been a popular choice. In this blog series, we'll be focusing on the History optional subject-wise previous year questions asked in UPSC Mains, offering you a closer look at how this subject has been tested over the past decade. Our inaugural stop in this series is the illustrious Akbar, an emperor whose reign was marked by innovation, diplomacy, and cultural synthesis. From 2013 to 2023, we'll examine the questions posed, allowing you to unravel the multifaceted aspects of Akbar's rule, his policies, and their historical significance.
Akbar, often referred to as Akbar the Great, is a central figure in Indian history. His reign was characterized by remarkable administrative reforms, religious tolerance, and a profound appreciation for art and culture. In this series, we will be unearthing the questions that the UPSC Mains examination has posed about Akbar's rule. By scrutinizing these questions, analyzing the themes they encompass, and exploring potential approaches to answering them, you'll gain a deeper understanding of Akbar's significance in Indian history. Whether you're an UPSC aspirant with History as your optional subject or simply a history enthusiast, this blog series will serve as a valuable resource to enhance your knowledge and preparation. So, join us on this captivating journey as we traverse through a decade of UPSC Mains questions, unveiling the intricacies of Akbar's reign.
Akbar History – Previous Year Questions (UPSC CSE Mains History Optional)
Akbar Conquests and consolidation of Empire Establishment of Jaglr and Mansab systems; • Rajput policy; Evolution of religious and social outlook, theory of Sulh-i-kul and religious policy;Court patronage of art and technology.
1. Bring out the main features of the MANSAB and JAGIR systems with special reference to the reign of Akbar. (1987)
2. 'In medieval Indian history Akbar is unique for his religiopolitical ideas and policies.' Discuss the statement and compare Akbar with Sher Shah in regard to their administrative policies and revenue administration. (1990)
3. Analyse the merits and demerits of the Mansabdari System. How did it work under Akbar's successors? (1993)
4. Highlight the catholicity of Akbar's regime with suitable examples. (1997)
5. Write brief essay-Rana Pratap's patriotism was his only offence. (1999)
6. Write brief essay on Mansabdari System. (2002)
7. Trace the evolution of the religious views of Akbar. Write a note on his policy of Sulh-i-kul. (2002)
8. Write brief essay: Was Din-i-Ilahi 'a monument of Akbar's folly'? (2004)
9. Write brief essay on Religious Tolerance of Akbar. (2006)
10. Write short essay on Implications of Akbar's notions of Sulh-i-kul. (2009)
11. Give an estimate of Akbar as a promoter of technology. (2009)
12. Examine the mansab and jagir system by Akbar and its subsequent failure in the 18th century. (2011)
13. Analyze how the political process of state formation of Mewar from 10th-15th century CE was challenged in the 16th century CE by imperialist policy of Akbar. (2013)
14. "In medieval Indian history Akbar was unique for his religio – political ideas and policies." Analyse this statement. (2015)
15. Do you think that akbar's Rajput policy was a conscious attempt to incorporate the Indian ruling elite with the Mughal Imperial System? (2017)
16. "Akbar wished to assert his strong belief in God, but his concept of the way God is to be worshipped was independent of either orthodox Islam or Hinduism". Comment. (2018)
17. Critically analyse whether the success of the Mughals is to be credited to their robust Jagirdari and Mansabdari system. (2019)
18. Discuss with relevant illustrations the relations between Akbar and the Rajput states. (2021)
FAQs on Akbar History
Q: Who was Akbar's most famous spouse?
A: Akbar's most famous spouse was Mariam-uz-Zamani, also known as Harkha Bai. She was a Rajput princess and the mother of Akbar's eldest son, Jahangir.
Q: How many wives did Akbar have?
A: Akbar had several wives throughout his life. The exact number varies in historical accounts, but he is known to have had three chief wives: Mariam-uz-Zamani, Ruqaiya Sultan Begum, and Salima Sultan Begum.
Q: Who is Akbaruddin Owaisi?
A: Akbaruddin Owaisi is a prominent Indian politician and Member of Parliament (MP) representing the Hyderabad Lok Sabha constituency. He is a member of the All India Majlis-e-Ittehad-ul-Muslimeen (AIMIM) party.
Q: What is the political background of Akbaruddin Owaisi?
A: Akbaruddin Owaisi hails from a prominent political family in India and is known for his strong advocacy of Muslim rights and issues. He and his party have a significant influence in the state of Telangana.
Q: Who was Jodha Bai, and what is her significance in Mughal history?
A: Jodha Bai, if she indeed existed, would have been a Rajput queen in the Mughal court, signifying Akbar's policy of fostering ties with Rajput kingdoms. Her role and significance remain a subject of historical interpretation.
Q: Is Jodha Bai a well-documented historical figure?
A: Jodha Bai is not well-documented in historical records, and her existence is often based on oral and folk traditions. The lack of concrete historical evidence has led to various theories about her identity and role.
Q: Where is Akbar's tomb located?
A: Akbar's tomb, also known as the Tomb of Akbar the Great, is located in Sikandra, a suburb of Agra, India.
Q: What is the architectural style of Akbar's tomb?
A: Akbar's tomb is a splendid example of Mughal architecture and features a blend of Persian and Indian architectural styles. It is a five-tiered sandstone and marble structure.
In case you still have your doubts, contact us on 9811333901.
For UPSC Prelims Resources, Click here
For Daily Updates and Study Material:
Join our Telegram Channel – Edukemy for IAS
Visit our YouTube Channel – here