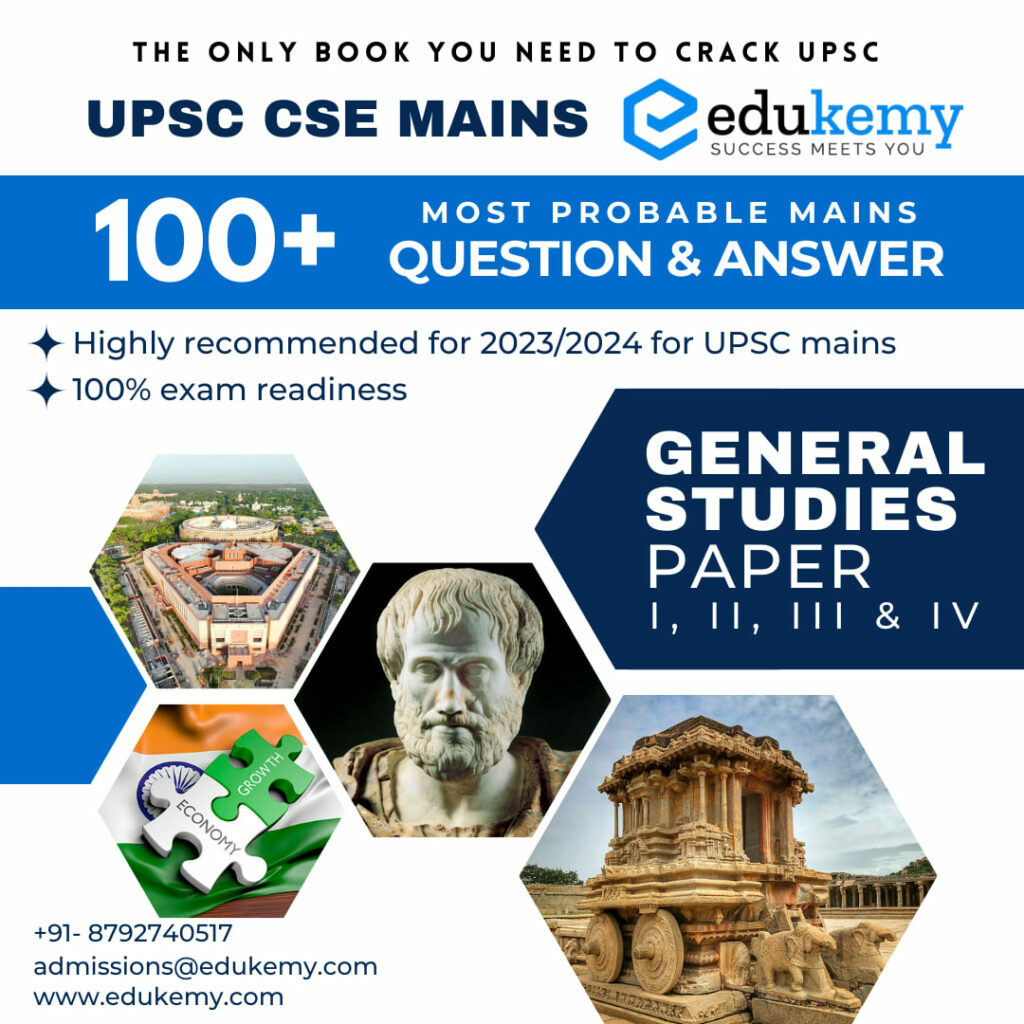 The history of India is a vast tapestry woven with numerous threads of political, social, and cultural complexities. Within this intricate narrative lies the theme of separatism, a subject that has left an indelible mark on the country's post-independence history. Aspirants preparing for the prestigious UPSC Mains examination understand the significance of this theme, making it essential to explore its nuances through previous year questions. In this blog series, we delve into the topic "Politics of Separatism" from the years 2013 to 2023, dissecting the UPSC's approach to this crucial subject. Through a comprehensive analysis of past year questions, we aim to provide valuable insights, context, and a roadmap for candidates looking to excel in the history optional subject of the UPSC Mains.
Separatism, as a topic, holds a mirror to India's struggle for unity in diversity and the complexities that emerge in a democratic and culturally diverse nation. The UPSC, known for its holistic and analytical approach, has consistently included questions on separatism to evaluate aspirants' understanding of India's historical and political landscape. By revisiting these questions and their evolution over the past decade, this series offers UPSC aspirants a unique opportunity to gain a deeper insight into the political dynamics, historical events, and social factors that have shaped India's journey. Whether you are a history enthusiast or an UPSC aspirant looking to enhance your knowledge in the field, join us on this intellectual journey as we unravel the intricate web of the "Politics of Separatism" through the lens of previous year questions.
Politics of Separatism History – Previous Year Questions (UPSC CSE Mains History Optional)
Politics of Separatism; the Muslim League; the Hindu Mahasabha; Communalism and the politics of partition; Transfer of power; Independence.
1. Examine the main aspects of Muslim League politics from 1937 to 1947. Was the partition of the country un-avoidable? (1989)
2. 'Lord Mountbatten came with an order to organise retreat, in military parlance-an operation.' Comment in about 200 words. (1990)
3. 'Mountbatten's task was, therefore, merely to work out details and effect the partition, demanded by the League and accepted by both British Government and the Congress; and this the new Viceroy moved commandingly to perform.' Comment. (1993)
4. "To glorify the strength of the Congress and deny that of the League is to be blind." (P.C.Joshi, 1945). Comment. (1994)
5. The Pakistan movement converted a cultural and religious entity of a people into a separatist political force. Elucidate. (1996)
6. "Both freedom and partition were the work of Indian middle classes." Comment. (1998)
7. Trace the origin and growth of the Indian Muslim League. (1999)
8. 'We are therefore unable to advise the British Government that the power which at present resides in British hands should be handed over to two entirely separate sovereign States.' Comment. (2004)
9. "I felt that if we did not accept partition, India would be split into many bits and would be completely ruined." Comment. (2006)
10. "There is no other instance in the history of mankind of a poet and philosopher working such a miracle in shaping the destiny of his people." (A Tribute to M. Iqbal) Comment. (2007)
11. Discuss as to why the Congress accepted the partition of India in 1947. (2009)
12. "The developments during 1937 – 1939 greatly undermined the ability of the Indian National Congress to push through the agenda of national unity." Comment. (2010)
13. "Why did the British finally quit India on 15th August 1947? The Imperialist answer is that independence was simply the fulfilment of Britain's self-appointed mission to assist the Indian people to self-government." Examine. (2014)
14. Critically examine the turns and twists in the politics of partition in 1930's and 1940's. (2018)
15. Critically examine the following statement in about 150 words: "Based on his discussion with Indian leaders, as well as his own perception, Lord Mountbatten soon came to the conclusion that partition was the only practicable and feasible solution." (2020)
FAQs on Politics of Separatism
Q: What is the Politics of Separatism?
A: The Politics of Separatism refers to the political movements and ideologies that seek to achieve independence, autonomy, or separation from a larger political entity. In the context of India, it often relates to regions or communities aspiring for greater autonomy or separate nationhood.
Q: What are some prominent examples of separatist movements in India's history?
A: Some well-known separatist movements in India's history include the demand for Khalistan in Punjab, the insurgency in Kashmir, the quest for Gorkhaland in the Darjeeling region, and various movements in the Northeastern states, like Assam and Manipur.
Q: How does the Politics of Separatism impact India's political landscape?
A: Separatist movements have significant implications for India's unity and diversity. They often lead to political, social, and security challenges, which governments must address. Understanding this impact is crucial for anyone interested in Indian politics.
Q: What role does the Indian Constitution play in addressing separatism?
A: The Indian Constitution provides a framework for addressing separatist demands through various provisions, such as special status for Jammu and Kashmir under Article 370 (repealed in 2019), and the Sixth Schedule for certain tribal areas. Understanding these constitutional aspects is vital to grasp the legal and political dynamics.
Q: How can I prepare for questions on the Politics of Separatism in UPSC exams?
A: To prepare for such questions in UPSC exams, it's essential to study historical separatist movements, their causes, and consequences. Also, familiarize yourself with the constitutional provisions and government policies related to addressing separatism. Past years' question papers can be valuable resources for guidance.
In case you still have your doubts, contact us on 9811333901.
For UPSC Prelims Resources, Click here
For Daily Updates and Study Material:
Join our Telegram Channel – Edukemy for IAS
Visit our YouTube Channel – here