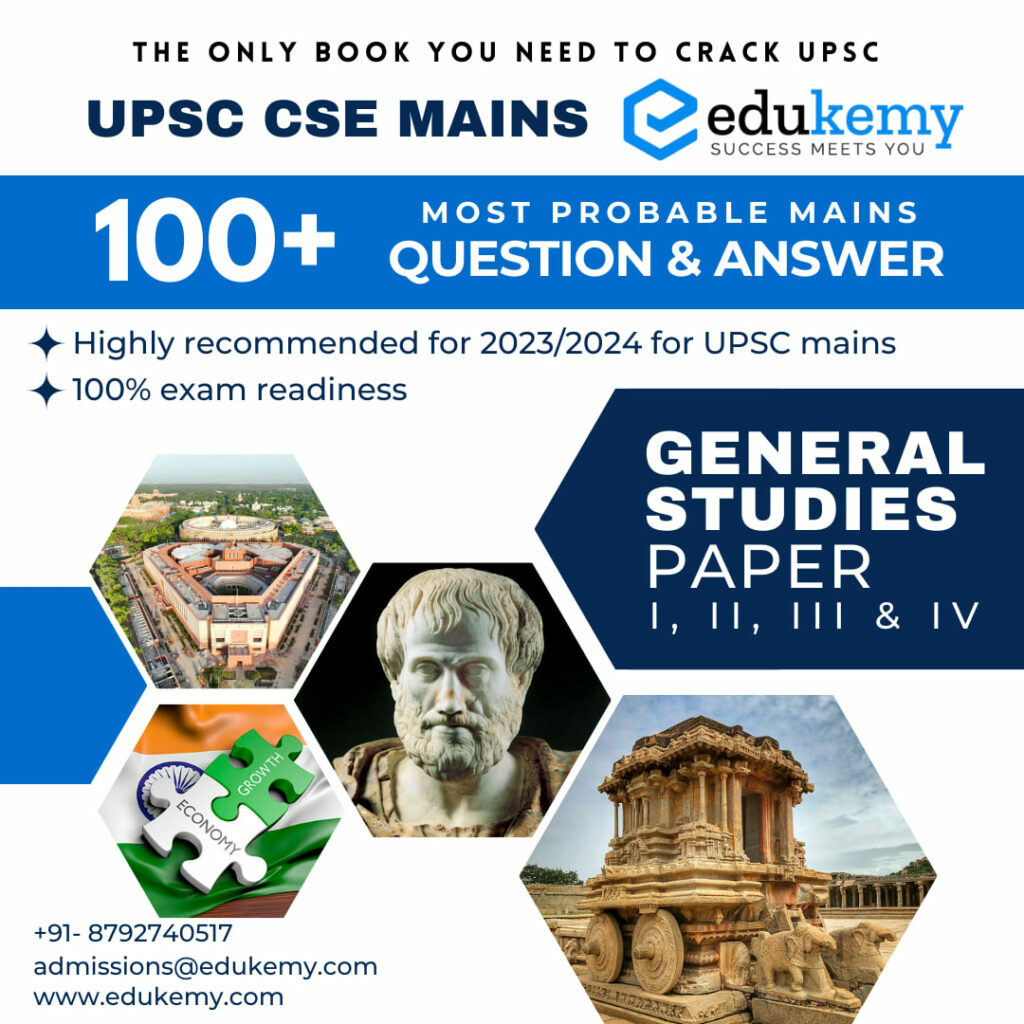 Aspiring civil servants preparing for the UPSC Mains examination understand that history, with its vast expanse and intricate details, can be a challenging subject to master. Yet, it is the very essence of history that brings the past to life, offering invaluable insights into the present and shaping the course of our future. In the pursuit of excellence, many UPSC candidates opt for the History optional subject, and within it, the Imperialism and Colonialism unit is a compelling chapter. In this blog series, we embark on a journey through time, exploring a decade's worth of previous year questions on Imperialism and Colonialism (2013-2023). This comprehensive resource is designed to not only help history enthusiasts delve into the complexities of this era but also provide invaluable guidance to those seeking success in the UPSC Mains examination.
The history of Imperialism and Colonialism is a testament to the tumultuous interaction between nations and cultures, marked by conquests, exploration, exploitation, and resistance. It is a topic that resonates deeply with the challenges and dynamics of today's globalized world, making it an essential area of study for UPSC aspirants. As we delve into the past decade's UPSC questions, we'll uncover the nuances of imperialism, colonialism, and their far-reaching consequences. Join us on this enlightening journey as we analyze the questions posed by the UPSC over the years, exploring the historical intricacies, and equipping you with the knowledge and strategies needed to excel in your UPSC Mains history optional paper.
Imperialism and Colonialism History – Previous Year Questions (UPSC CSE Mains History Optional)
Imperialism and Colonialism: South and South-East Asia; Latin America and South Africa; Australia; Imperialism and free trade: Rise of neo-imperialism.
1. Critically examine the culture system in the Dutch East Indies (Indonesia) during the nineteenth century. Why was it dismantled? (1985)
2. Discuss the Self-strengthening movement in China. (1986)
3. 'By 1861, China may be said to have been fully though grudgingly opened to the Westerner.' Comment in about 200 words. (1987)
4. Why is the period from 1842 to 1900 considered as half a century of humiliations in the history of China? What was the reaction of China? (1988)
5. Write a critique on the partition of Africa from 1870 to 1914, with particular reference to Germany's imperial designs in the Continent. (1989)
6. Show how the presence of a weak and helpless China next door brought about the rise of militarism and collapse of democracy in Japan. (1994)
7. Divided into spheres of influence by foreign powers, China in the 19th century presented a sorry spectacle. How did China react to it? (1995)
8. Trace the stages in the partition of Africa after 1870. How did it affect international relations? (1996)
9. One great effect of the geographical discoveries of the 15th century was "the growing belief that America, Asia and Africa were to be used extensively for the benefit of Europeans." Comment. (1998)
10. Portugal and Spain, the pioneers in world exploration, were also first in the race to conquer overseas countries. Comment. (1999)
11. The simultaneous expansion of European powers overseas during the last quarter of the 19th century brought them into frequent collisions at remote points all over Africa and Asia." Comment. (2000)
12. To what extent did the Western powers bring China under their domination without annexation? (2000)
13. Trace the various stages of European imperialism in Africa in the nineteenth century. (2001)
14. "Colonies are like fruits which cling to the tree only till they ripen." Comment. (2006)
15. "New imperialism was a nationalistic, not an economic phenomena." Comment. (2007)
16. "In all the long annals of Imperialism, the partition of Africa is a remarkable freak." Comment. (2009)
17. Discuss the emergence of neo-imperialism in the late nineteenth century. (2009)
18. What do you understand by Imperialism? State briefly its unique features in the case of Africa. (2010)
19. Critically examine the Dutch colonial policy in Indonesia. (2010)
20. Explain how American imperialism in Philippines differed with European imperialism in Indonesia and Indo-China. (2011)
21. "Colonialism not only deprives a society of its freedom and its wealth, but of its very character, leaving its people intellectually and morally disoriented." Critically examine in 150 words. (2013)
22. "New imperialism was a nationalistic, not an economic-phenomena." Critically examine. (2013)
23. To what extent did the expansion of European Powers in the late 19th century help in the modernization of Africa? (2014)
24. "The commercial and industrial interests created a veritable hothouse atmosphere in Europe for the establishment of colonies." Critically examine in 150 words. (2014)
25. Critically examine the socio-cultural and economic impact of migration in Europe and Asia in the 18th and 19th centuries. (2014)
26. Discuss the nature of American overseas expansion in Asia and explain the consequences. (2014)
27. History of Africa appears to be simply an extension or mere sub – theme under the broad headings of European and American history. According to this historiography, Africa seems to be without any history before the European scramble." Elucidate. (2015)
28. Trace the growth of British imperialism in South Africa from 1800 to 1907. (2016)
29. Examine the nature of Dutch imperialism in Indonesia. (2017)
30. Which factors would you attribute to the British colonial intervention in Malaya in the 19th century? How did Malaya react to British colonial rule? (2019)
FAQs on Imperialism and Colonialism
Q: What is the difference between colonialism and imperialism?
A: Colonialism and imperialism are related but distinct concepts. Imperialism refers to a broader policy or ideology of expanding a nation's influence or control over other regions or nations, often through economic, political, or military means. Colonialism, on the other hand, is a specific form of imperialist practice where one nation establishes direct control over another territory or people, often leading to the establishment of colonies.
Q: Were all imperialist powers colonial powers as well?
A: Not necessarily. While many imperialist powers did establish colonies in various parts of the world, some nations practiced imperialism without engaging in formal colonialism. Imperialism can take different forms, including economic imperialism, where a nation exerts significant economic influence without direct political control.
Q: What were the motivations behind colonialism and imperialism?
A: Motivations for both colonialism and imperialism varied but often included economic gains, access to resources, strategic geopolitical advantages, and sometimes a desire for cultural or religious influence. European powers, for example, engaged in colonialism and imperialism for trade, resources, and expanding their territories during the Age of Exploration.
Q: What were the consequences of colonialism and imperialism?
A: The consequences of colonialism and imperialism were profound and complex. While they often resulted in economic exploitation and cultural assimilation of colonized peoples, they also led to the spread of technology, knowledge, and infrastructure in some cases. Additionally, these practices have left a lasting legacy, including political borders and social divisions in many regions.
Q: When did colonialism and imperialism reach their peak, and when did they decline?
A: The peak of colonialism and imperialism for European powers occurred in the late 19th and early 20th centuries during the period known as the "Scramble for Africa." However, both colonialism and imperialism began to decline in the mid-20th century due to various factors, including decolonization movements, global conflicts, and changes in the international political landscape.
In case you still have your doubts, contact us on 9811333901.
For UPSC Prelims Resources, Click here
For Daily Updates and Study Material:
Join our Telegram Channel – Edukemy for IAS
Visit our YouTube Channel – here