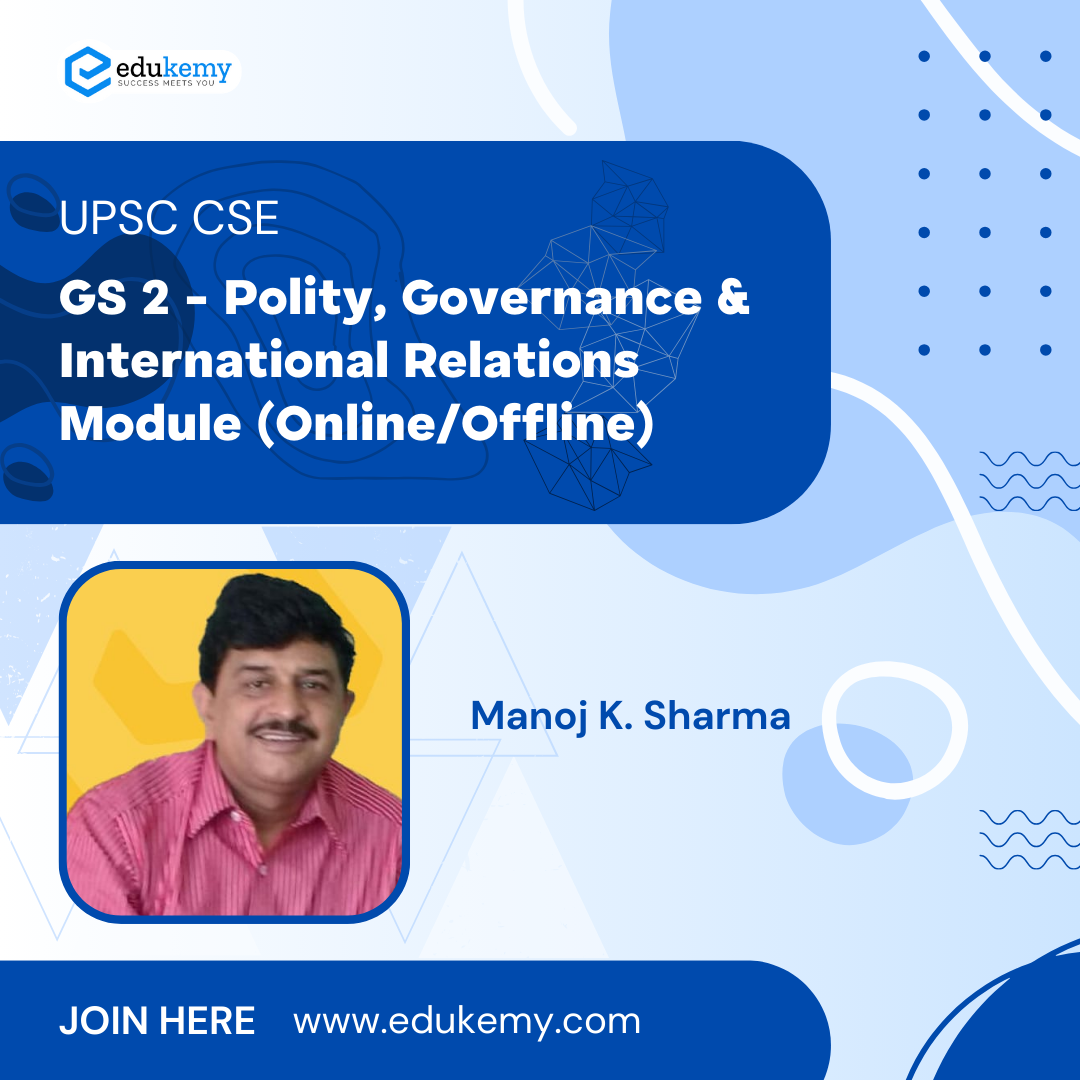 Improving your reading speed for UPSC (Union Public Service Commission) exams, which are highly competitive and require extensive reading and comprehension, is crucial.
Causes of Slow Reading:
Slow reading can be attributed to various factors, and it's important to recognize that reading speed can vary from person to person. Some common causes of slow reading include:
Lack of Reading Practice: Reading is a skill that improves with practice. If someone doesn't read regularly, their reading speed may be slower.
Subvocalization: Subvocalization is the habit of silently pronouncing each word as you read. While some subvocalization is natural, excessive subvocalization can significantly slow down reading speed.
Poor Reading Habits: Inefficient reading habits, such as backtracking or re-reading sentences, can slow down the reading process.
Low Comprehension Skills: If a reader has difficulty understanding the material, they may read more slowly to ensure they grasp the content.
Lack of Focus: Distractions, lack of concentration, and a wandering mind can lead to slower reading. Staying focused on the text is crucial for maintaining reading speed.
Vocabulary and Language Skills: A limited vocabulary or unfamiliarity with the language being read can slow down the reading process, as the reader may need to pause to understand or look up words.
Eye Movement and Tracking: Some readers struggle with eye movement and tracking, which can cause them to lose their place or read the same line multiple times.
Visual Impairments: Visual impairments, such as poor eyesight, can hinder reading speed as individuals may need to strain to see the text clearly.
Fatigue or Health Issues: Physical or mental fatigue, illness, or conditions that affect focus and concentration can contribute to slower reading.
Text Complexity: The complexity and density of the material being read can affect reading speed. Technical or academic texts may be more time-consuming to read than lighter, less complex materials.
Reading Material Format: Reading from a computer screen or a mobile device may be slower for some people compared to reading from a physical book, due to screen glare, scrolling, or other factors.
Reading Goals: Different reading materials may require varying levels of comprehension and retention. If someone is reading for leisure, they may read more slowly than when reading for information or study.
Anxiety or Stress: Emotional factors can affect reading speed. Anxiety or stress may lead to slower reading as the individual is preoccupied with their emotions.
To improve reading speed, it's important to identify the specific factors that are causing the slowdown. Strategies to increase reading speed can include practicing speed reading techniques, improving comprehension skills, reducing subvocalization, and creating a conducive reading environment with minimal distractions. Additionally, addressing any underlying health issues or vision problems may also help improve reading speed.
Improve reading speed for UPSC exam:
Skim and Scan:

Practice skimming: Quickly read through the passage to get a sense of the main ideas, headings, and keywords.
Scan for specific information: After skimming, go back and scan for details or keywords relevant to the questions or your study focus.

Expand Your Vocabulary:

A strong vocabulary helps you understand and process text more quickly. Regularly read books, newspapers, and magazines to improve your vocabulary.

Eliminate Subvocalization:

Subvocalization is the habit of silently pronouncing each word as you read. Try to break this habit by consciously avoiding it. Instead, focus on reading in phrases or chunks.

Increase Comprehension:

Better comprehension often leads to faster reading. Work on understanding the context and the structure of the text. This will help you absorb information more efficiently.

Practice Regularly:

Reading is a skill that can be improved with practice. Set aside time each day to read and gradually increase the complexity of the material you're reading.

Speed Reading Techniques:

Explore speed reading techniques like RSVP (Rapid Serial Visual Presentation), which display words one at a time on the screen at a faster pace than your natural reading speed.
RSVP apps and software can help you practice speed reading.

Break Text into Sections:

When tackling lengthy passages, divide them into smaller sections. Read one section at a time, which can make the task seem less daunting.

Reduce Distractions:

Find a quiet and comfortable place to read without distractions. Minimize interruptions, such as notifications on your electronic devices.

Take Breaks:

Don't push yourself too hard. Take short breaks to rest your eyes and mind. This can help maintain your reading efficiency.

Set Goals:

Establish daily or weekly reading goals to monitor your progress and motivate yourself to read more.

Use Speed Reading Apps and Tools:

There are various apps and online tools designed to improve reading speed and comprehension. These can provide structured practice and feedback.

Mock Tests and Previous Papers:

Regularly practice with previous years' question papers and mock tests to become accustomed to the reading pace required during the UPSC exam.

Learn to Prioritize:

In UPSC exams, time is limited. Learn to prioritize your reading, focusing on questions and sections that carry more weight in terms of marks.

Join Reading Groups:

Joining study groups or forums can provide you with reading strategies, recommended reading material, and support from fellow aspirants.
Improving reading speed is a gradual process, so be patient with yourself. Start early and persistently work on enhancing your reading skills. Remember, it's not just about reading faster but also understanding the material thoroughly, as the UPSC exams place a strong emphasis on comprehension and critical thinking.
Tips for reading fast for UPSC exam:
Reading quickly and effectively for UPSC exams requires a combination of skills and strategies. The UPSC exams are known for their vast syllabus and the need to cover a wide range of topics, so speed and efficiency in your reading can be a significant advantage. Here are some tips to help you read faster and comprehend better:
Understand the Exam Pattern: Familiarize yourself with the UPSC exam pattern, including the types of questions, subjects, and the weightage of various topics. This will help you focus your reading on the most relevant areas.
Effective Note-Taking: Develop a system of concise note-taking. Use keywords, bullet points, and abbreviations to summarize important information. This can help you review and recall information quickly.
Prioritize Reading Materials: Focus on high-quality, relevant study materials. Don't waste time on sources that may not align with the UPSC syllabus. UPSC's recommended books and study materials can be a good starting point.
Active Reading: Engage with the text actively. This means asking questions as you read, summarizing key points mentally, and making connections with what you already know. Active reading improves comprehension.
Skim and Scan: Learn to skim and scan through texts to identify key information quickly. Skimming involves reading headings, subheadings, and the first and last sentences of paragraphs. Scanning involves quickly searching for specific keywords or phrases.
Practice Speed Reading: Speed reading techniques can help you increase your reading speed. These techniques involve improving eye movement and reducing subvocalization (reading aloud in your head). There are courses and apps available that can help you practice these skills.
Time Management: Set a time limit for each reading session. This helps you stay on track and prevents you from spending too much time on a single topic.
Breaks and Pomodoro Technique: Divide your study time into focused intervals (e.g., 25 minutes) with short breaks in between. This is known as the Pomodoro Technique and can improve focus and retention.
Mind Mapping: Create visual representations of complex topics using mind maps. This can help you understand and remember information more efficiently.
Group Study: Join study groups or discussion forums where you can benefit from peer perspectives and share key takeaways from your readings.
Stay Healthy: Ensure you're well-rested and maintain a balanced diet. A healthy body and mind are better equipped to process and retain information.
Practice Previous Years' Papers: Solving previous years' question papers can help you understand the exam's pattern and the kind of questions asked. It can also help you identify important topics.
Stay Updated: Keep up with current affairs by reading newspapers and magazines regularly. It's an integral part of the UPSC exams, especially the Civil Services Preliminary Exam.
Revise Regularly: Periodic revision of what you've read is crucial for long-term retention and recall.
Stay Consistent: Consistency is key. Set a daily or weekly reading schedule and stick to it.
Remember that speed alone is not enough; comprehension is equally important. Ensure that you understand what you're reading as you try to increase your reading speed. Over time, with practice, you can strike the right balance between speed and comprehension, which is essential for success in UPSC exams.
FAQs on How to improve reading speed for UPSC exam?
Q: How can I improve my reading speed for UPSC exams?
A: To improve your reading speed, practice is essential. Start with newspapers, magazines, and books on various topics. Gradually increase the complexity of the material you read. Techniques like skimming and scanning can also help you read faster. Additionally, time management is crucial during the exam, so practicing reading under time constraints is valuable.
Q: Should I read the entire text or just skim through it?
A: It depends on the context. For UPSC exams, you often don't have the luxury of reading every word. Develop the skill of skimming to quickly identify the main ideas and structure of a passage. This will help you decide whether to read a section thoroughly or move on.
Q: Are there any specific strategies to read faster and retain information?
A: Yes, several strategies can help you read faster and retain information. These include:
Chunking: Grouping words or phrases together to read them as a unit.
Eliminating subvocalization (silent reading in your head).
Practicing with a timer to set a pace and gradually increase speed.
Developing a strong vocabulary to reduce the need to look up words.
Taking notes or highlighting key points while reading.
Q: How can I stay focused while reading for long hours?
A: Staying focused during long reading sessions is essential. Consider the following tips:
Set specific goals for each study session.
Take short, regular breaks to rest your eyes and mind.
Create a dedicated study environment with minimal distractions.
Stay hydrated and maintain a balanced diet for sustained energy.
Consider using the Pomodoro Technique, which involves 25-minute focused work sessions with short breaks in between.
Q: Is speed reading a useful skill for UPSC exams?
A: Speed reading can be a valuable skill for UPSC exams, as it allows you to cover more material in less time. However, it's essential to balance speed with comprehension. Speed reading techniques can help you quickly process information, but you must also understand and retain what you've read. Practice speed reading while still ensuring that you grasp the main points and details of the text.
In case you still have your doubts, contact us on 9811333901.
For UPSC Prelims Resources, Click here
For Daily Updates and Study Material:
Join our Telegram Channel – Edukemy for IAS
Visit our YouTube Channel – here