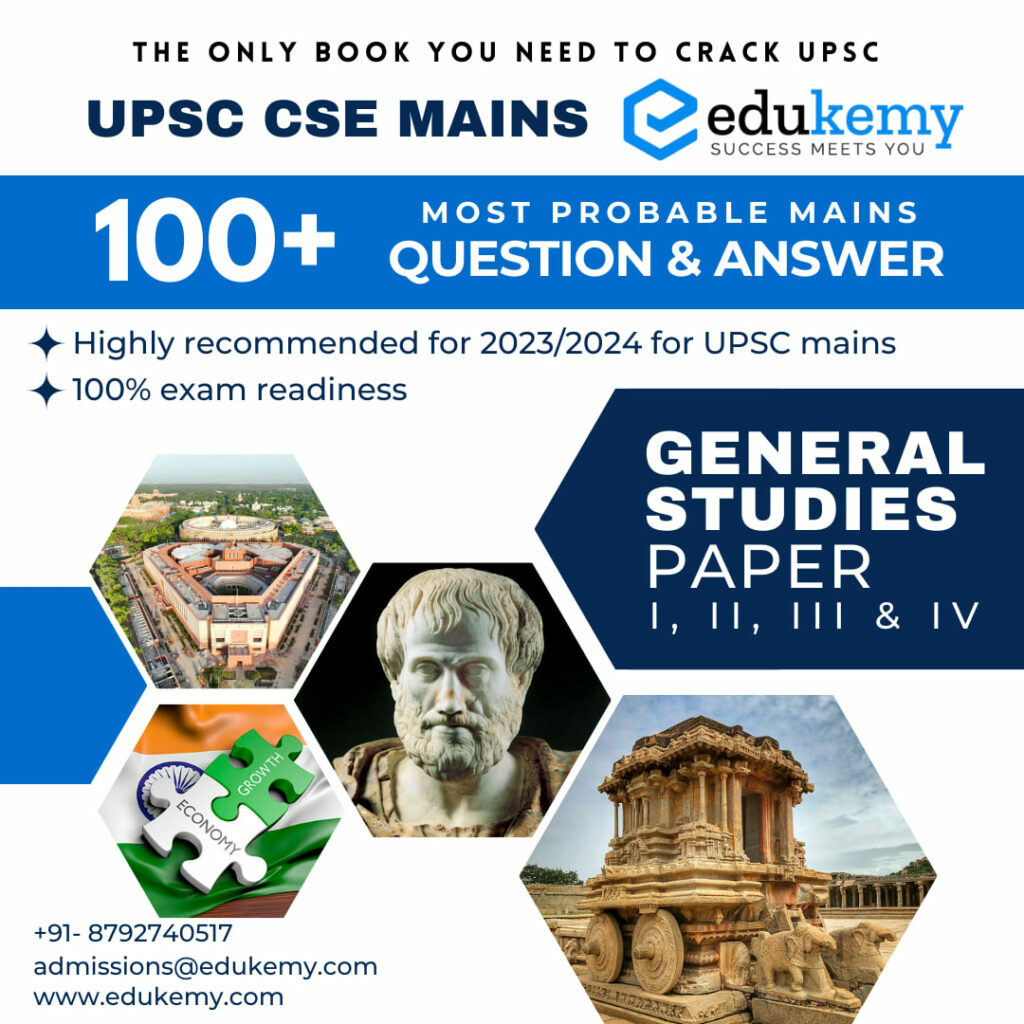 Preparing for the UPSC (Union Public Service Commission) while in college is a commendable endeavor, but it requires dedication, discipline, and effective time management. The UPSC exam is one of the most challenging competitive exams in India and covers a wide range of subjects. Here's a step-by-step guide on how to prepare for UPSC while in college:
Understand the UPSC Exam: Familiarize yourself with the UPSC exam pattern, which consists of three stages: the Preliminary Examination (Prelims), the Main Examination (Mains), and the Interview (Personality Test). Understand the syllabus for each stage.
Choose Your Optional Subject: Decide on your optional subject early as it's a significant part of the Mains exam. Choose a subject you have a genuine interest in and are comfortable studying.
Time Management: Managing your time efficiently is crucial. Create a study timetable that balances your college classes, self-study, and other activities. Allocate specific hours for UPSC preparation daily.
Build a Strong Foundation: Start by building a strong foundation in basic subjects like history, geography, polity, and economics. Focus on understanding the concepts and principles.
Study Material: Gather the necessary study materials, such as NCERT textbooks, standard reference books, newspapers, and magazines like The Hindu, Yojana, and Kurukshetra for current affairs.
Current Affairs: Stay updated with current events and issues by reading newspapers and magazines. Make notes of important events and their implications.
Mock Tests: Take regular mock tests for both Prelims and Mains. This will help you get a feel for the exam and assess your progress.
Coaching or Self-Study: Decide whether you want to join a coaching institute or prefer self-study. Both approaches have their pros and cons, so choose what suits you best.
Online Resources: Utilize online resources, including websites, YouTube channels, and UPSC-related forums and groups for additional study material and guidance.
Note-Taking: Maintain a systematic and organized note-taking system. Create separate notes for each subject and keep them concise.
Revision: Regularly revise what you've learned. Create a revision schedule to revisit important topics and stay updated with current affairs.
Essay and Answer Writing: Practice essay and answer writing. Work on your writing skills to express your thoughts clearly and concisely. This is vital for the Mains exam.
Stay Healthy: Maintain a healthy lifestyle. Eat well, exercise, and get enough rest to stay focused and alert.
College Syllabus Integration: Try to integrate your college syllabus with UPSC subjects whenever possible. It will save you time and effort.
Stay Motivated: Preparing for UPSC is a long and challenging journey. Stay motivated by setting small goals, tracking your progress, and seeking support from friends and family.
Manage Stress: UPSC preparation can be stressful. Learn stress management techniques like meditation, yoga, or other relaxation exercises.
Stay Informed: Stay updated about any changes in the UPSC exam pattern, eligibility criteria, and important dates.
10 Tips for Students to Prepare for UPSC while in College
Preparing for the UPSC (Union Public Service Commission) exams while in college can be a daunting task, but with proper planning and discipline, it's certainly manageable. Here are ten tips to help college students prepare effectively for the UPSC exams:
Understand the UPSC Exam Pattern: Familiarize yourself with the exam pattern, including the number of stages (Prelims, Mains, and Interview), subjects, and the weightage of each part. This will help you create a clear study plan.
Start Early: Begin your UPSC preparation as early as possible, preferably in the first or second year of college. This will give you a significant advantage in terms of time and syllabus coverage.
Set Realistic Goals: Define your goals and make a study schedule that aligns with them. Be realistic about your daily study hours, and set achievable targets.
Choose Optional Subjects Wisely: Carefully select your optional subjects based on your interests and the scoring trends. Consult with mentors and seniors to make an informed decision.
Stay Consistent: Consistency is key. Allocate a fixed number of hours each day for study and revision, and stick to your schedule as closely as possible.
Stay Informed: Keep yourself updated with current affairs by reading newspapers, magazines, and online sources. This will help you in the Prelims and the Interview stages.
Make Effective Notes: Create concise and effective notes for each subject. These notes will be valuable for quick revisions and will help you grasp key concepts.
Practice Mock Tests: Regularly practice UPSC mock tests and previous year's question papers. This will help you understand the exam pattern and improve your time management skills.
Join a Coaching Institute: If possible, consider enrolling in a reputed coaching institute for UPSC preparation. They can provide guidance, study materials, and a competitive environment.
Stay Healthy and Relaxed: Don't neglect your physical and mental well-being. Eat healthily, exercise regularly, and ensure you get enough rest. A healthy body and mind are crucial for effective preparation.
Stay Positive and Motivated: The UPSC journey can be long and challenging, so it's essential to stay positive and motivated. Surround yourself with like-minded individuals and mentors who can inspire and guide you.
Learn Time Management: Develop excellent time management skills to balance your college studies and UPSC preparation effectively. Ensure you don't neglect your college academics.
Stay Updated with Changes: The UPSC syllabus and exam patterns may change over time. Stay updated with any revisions and adapt your study strategy accordingly.
Join Online Forums and Groups: Connect with other UPSC aspirants on online platforms, such as forums and social media groups. This can help you share insights, strategies, and support each other.
FAQs on How to prepare for UPSC while in college?
Q: How should I manage my college studies along with UPSC preparation?
A: College can be demanding, but effective time management is key. Allocate specific time slots for both college studies and UPSC preparation. Prioritize subjects and topics based on your college schedule and UPSC syllabus, ensuring a balanced approach.
Q: Is it advisable to start UPSC preparation while in the first or second year of college?
A: Starting early can be advantageous as it allows for gradual and thorough preparation. However, it's essential to find the right balance and not neglect your college studies. Many successful UPSC aspirants begin their journey in college.
Q: What study materials and resources should I use during college for UPSC preparation?
A: Utilize standard UPSC study materials, including NCERT textbooks, reference books, and online resources. Join a coaching institute or engage with online courses, and stay updated with current affairs through newspapers and magazines.
Q: How can I stay motivated and maintain consistency in my UPSC preparation during college?
A: Consistency is vital. Set achievable daily or weekly goals, and regularly assess your progress. Join or form study groups with like-minded individuals, as peer support can keep you motivated. Remember your long-term goal of becoming a civil servant.
Q: Are there any specific strategies for college students to excel in the UPSC exam?
A: Develop a strong foundation by thoroughly understanding the UPSC syllabus. Focus on building analytical and writing skills, as they are crucial for the Mains exam. Stay updated with current affairs and practice answer writing regularly to enhance your chances of success.
In case you still have your doubts, contact us on 9811333901.
For UPSC Prelims Resources, Click here
For Daily Updates and Study Material:
Join our Telegram Channel – Edukemy for IAS
Visit our YouTube Channel – here