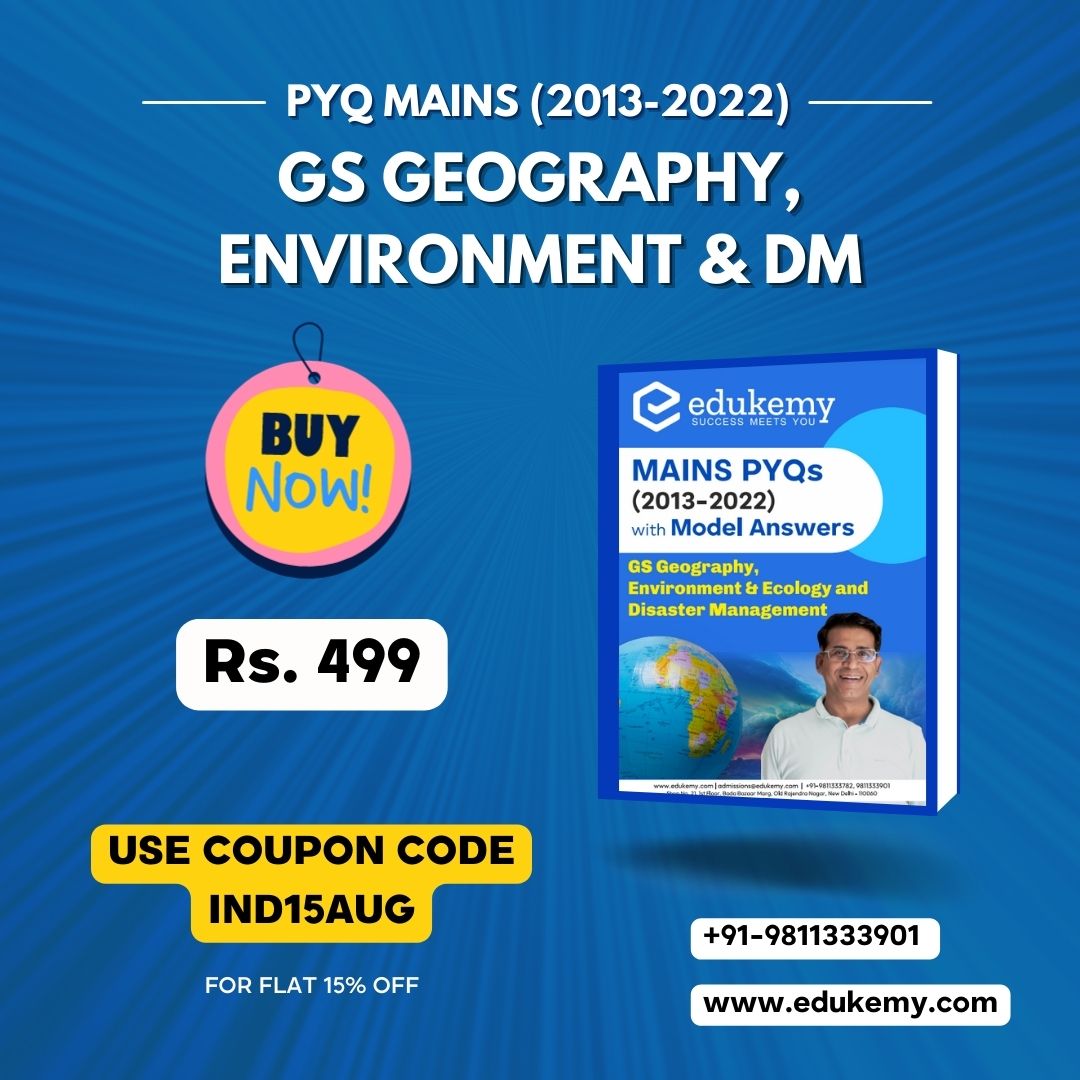 Effectively managing time while preparing for the UPSC examination is paramount to success. To navigate the vast syllabus and rigorous competition, candidates should prioritize several strategies. Begin by creating a well-structured study schedule, allocating specific time slots to each subject and topic based on individual strengths and weaknesses. Regularly set clear goals for each study session and focus on achieving them. Implement the Pomodoro technique or timers to maintain focus and avoid burnout. Prioritize efficient revision to reinforce your understanding, and never underestimate the power of previous years' question papers to refine your preparation. In addition, maintain a healthy lifestyle to support a sharp mind, seek guidance when facing challenges, and stay well-informed about current affairs. These practices, combined with discipline and a positive mindset, will ensure effective time management throughout the UPSC preparation journey.
Time Management Tips for UPSC Aspirants
Effective time management is crucial for UPSC (Union Public Service Commission) aspirants, given the vast syllabus and the competitive nature of the examination. Here are some time management tips to help you make the most of your preparation:
Create a Study Schedule: Develop a well-structured and realistic study schedule that covers all subjects and topics. Allocate sufficient time to each subject based on your strengths and weaknesses.
Set Clear Goals: Clearly define your goals and objectives for each study session. Know what you want to achieve, whether it's completing a chapter, solving practice questions, or revising a specific topic.
Prioritize Subjects: Identify the subjects or topics that are more challenging for you and focus on them during your peak study hours. Allocate more time to your weaker areas while maintaining a balance with your strong subjects.
Break Down the Syllabus: Divide the vast UPSC syllabus into smaller, manageable segments. Create a study plan that breaks down the syllabus into daily, weekly, and monthly goals.
Use Timers and Pomodoro Technique: The Pomodoro technique involves studying for 25 minutes and then taking a 5-minute break. This can help maintain focus and prevent burnout.
Effective Revision: Regularly review what you've learned. Revise previous topics and practice questions to reinforce your understanding.
Avoid Procrastination: Identify your time-wasting habits and work on eliminating them. Avoid distractions like social media, excessive breaks, and unrelated tasks during your study time.
Stay Organized: Keep your study space clean and well-organized. Use tools like calendars, to-do lists, and digital apps to help manage your tasks and deadlines.
Healthy Lifestyle: A healthy body supports a healthy mind. Prioritize physical health by getting enough sleep, maintaining a balanced diet, and engaging in regular exercise.
Seek Guidance: Don't hesitate to seek help from mentors, teachers, or coaching institutes when you encounter difficulties in understanding certain topics. Clarity can save a lot of time in the long run.
Practice Previous Years' Papers: Solve previous years' UPSC question papers to get an idea of the exam pattern and question types. This can also help you manage your time during the actual exam.
Stay Informed: Keep yourself updated with current affairs. Dedicate a specific time daily for reading newspapers or watching news to stay well-informed.
Positive Mindset: Maintain a positive attitude and stay motivated throughout your preparation. A strong belief in your abilities can significantly impact your time management and performance.
Take Short Breaks: Short, well-placed breaks can help rejuvenate your mind and improve overall productivity. Use them wisely to recharge.
Mock Tests: Regularly take full-length mock tests to gauge your progress. This will help you manage your time effectively during the actual UPSC examination.
Why should you manage your time? 
Managing your time effectively is essential for several reasons:
Productivity: Time management helps you make the most of your day. By prioritizing tasks and allocating specific time slots for them, you can accomplish more in less time. This increased productivity leads to a sense of achievement and reduced stress.
Stress Reduction: Poor time management often results in stress and anxiety. When you have too much to do and not enough time, you may feel overwhelmed. Effective time management reduces this stress by breaking tasks into manageable chunks.
Efficiency: Time management encourages you to work smarter, not harder. You learn to eliminate time-wasting activities and focus on what truly matters. This efficiency can save time, energy, and resources.
Goal Achievement: Time management allows you to set and work towards your goals more effectively. By allocating time to tasks that align with your objectives, you increase your chances of success.
Balance: Managing your time enables you to strike a balance between work, personal life, and self-care. This balance is crucial for your well-being, as it prevents burnout and fosters a healthy, fulfilling life.
Procrastination Prevention: Time management techniques help you overcome procrastination by setting clear goals and deadlines. You are more likely to start tasks and complete them without delay.
Improved Decision-Making: When you manage your time well, you have the mental space to make better decisions. You can weigh your options, consider consequences, and make informed choices.
More Opportunities: Effective time management opens up opportunities for growth and learning. With more time on your hands, you can pursue additional interests, hobbies, or educational endeavors.
Better Relationships: When you allocate time for personal life and relationships, it improves the quality of your interactions with family, friends, and colleagues. You can be more present and attentive.
Increased Confidence: Accomplishing tasks according to your schedule boosts your self-esteem and confidence. You feel in control of your life and your abilities.
Adaptability: Good time management allows you to adapt to unexpected changes or emergencies more easily. You have a structured plan in place, making it simpler to adjust your schedule when necessary.
Personal Growth: Effective time management is a key skill for personal development. It helps you become more organized, disciplined, and self-aware, which contributes to your overall growth.
Active recall and spaced repetition technique
Active Recall and Spaced Repetition are two highly effective cognitive techniques that can enhance learning, retention, and long-term memory. They are often used in studying and education to improve the efficiency and effectiveness of learning.
Active Recall:
Active Recall involves actively stimulating memory recall during the learning process. Instead of passively re-reading or reviewing material, active recall requires you to retrieve information from your memory without looking at the source. Here's how it works:
Recall Information: Close your textbook or notes and attempt to remember the key concepts or facts related to the topic you're studying.
Quiz Yourself: Create flashcards, questions, or quizzes about the material. Then, answer these questions from memory.
Use Mind Maps: Summarize the material in your own words, using visual aids like mind maps or diagrams.
Explain to Others: Teach the topic to someone else or imagine you are explaining it to someone. This forces you to articulate your understanding.
Review and Correct: After testing your recall, review the material to check the accuracy of your answers. Pay special attention to areas where you struggled.
Spaced Repetition:
Spaced Repetition is a learning technique that leverages the psychological spacing effect, which suggests that information is better retained when it's reviewed at increasing intervals over time. The key components of spaced repetition are as follows:
Initial Learning: When you first learn new information, you review it regularly to strengthen your memory.
Gradual Increase: As you correctly recall information, you gradually increase the time between reviews. For example, you might review the material the next day, then a week later, and then a month later.
Frequent Review of Problem Areas: Focus more on the topics or facts that you have difficulty recalling, allowing you to prioritize your efforts.
Use of Spaced Repetition Software: There are various spaced repetition software tools (e.g., Anki, SuperMemo) that automate the scheduling of review sessions based on your performance.
Benefits and Tips:
Enhanced Retention: Active Recall and Spaced Repetition work together to improve long-term memory retention. By actively recalling information and spacing out reviews, you reinforce your memory more effectively.
Efficiency: These techniques help you learn more in less time by focusing on what you need to review most.
Personalized Learning: Spaced repetition adapts to your individual learning needs, ensuring you spend more time on challenging material.
Consistency is Key: Consistently practicing active recall and spaced repetition is essential for maximum benefit.
Start Early: Begin using these techniques as soon as you start learning new material to build a strong foundation.
Combine Techniques: Using active recall in combination with spaced repetition can yield the best results.
FAQs on How to Managing time while preparing for UPSC
Q1: How can I effectively manage my time while preparing for UPSC?
A1: Time management for UPSC preparation involves creating a well-structured study schedule, setting clear goals, prioritizing subjects, and avoiding procrastination. It's essential to balance your study time with regular breaks and other activities to stay motivated and focused.
Q2: What is the importance of creating a study schedule?
A2: A study schedule helps you allocate specific time slots for different subjects and topics. It ensures that you cover the entire UPSC syllabus and allows you to monitor your progress. It also reduces stress and increases productivity.
Q3: How can I prioritize subjects and topics effectively?
A3: Prioritize subjects based on your strengths and weaknesses. Spend more time on challenging subjects but maintain a balance by also reviewing strong subjects. Adjust your study schedule based on your performance in mock tests and practice papers.
Q4: How do I prevent procrastination during UPSC preparation?
A4: To overcome procrastination, set clear goals for each study session, create a study-friendly environment, and use techniques like the Pomodoro method, which involves focused study for 25 minutes with a 5-minute break. Also, minimize distractions.
Q5: How do I make the most of my study breaks?
A5: Use your study breaks to recharge. Engage in physical activities, practice relaxation techniques, or pursue a hobby. Avoid activities that may make you lose track of time or leave you feeling lethargic.
Q6: What role does regular revision play in effective time management?
A6: Regular revision is crucial for reinforcing your understanding of the topics you've studied. It helps you remember and recall information during the UPSC exam, ultimately saving you time.
In case you still have your doubts, contact us on 9811333901.
For UPSC Prelims Resources, Click here
For Daily Updates and Study Material:
Join our Telegram Channel – Edukemy for IAS
Visit our YouTube Channel – here