UPSC Mains General Studies Paper – 1 Mains 2020

Distribution of key natural resources across the world (including South Asia and the Indian sub-continent)
UPSC Mains Civil Services IAS Exam Question Paper – 2020
Structure of the Question
In Introduction,

Briefly bring out the state of forest resources in India and importance of forest resources.

In Body,

Elaborate the status of forest resources of India and resultant impact on climate change.

In Conclusion,

State and mention the government's commitment and need to preserve the forest resources.
Answer
Introduction
Forest has an enormous potential in mitigating climate change through forest restoration. The biennial "India State of Forest Report (ISFR) 2019" expressed that the complete woodland and tree front of the country with 80.73 million hectares is 24.56% of the all out topographical space of the country and forest resources of India. The State of the Forest Report (ISFR) 2019 states that India's forest cover has increased by 3,976 sq. km since 2017 a rise of 0.56%, but for India to achieve its climate commitments, it would need to bring 33 percent of its geographical area under forest cover by 2022.
An examination of the status of forest resources of India as follows
Mangrove cover:
India's all out mangrove cover is 4,975 sq km. There is an increment of 54 sq. km in mangrove cover across Gujarat, Maharashtra and Odisha. The Mangrove environments, which offer numerous biological administrations, are undermined by environmental change. Yet, this expansion is a positive sign for keeping up their uniqueness and biodiversity wealth.
Bamboo cover:
Bamboo covers 16 million hectares of field. An expansion of 0.32 million hectares is seen in the bamboo bearing region. Its advantages incorporate critical environment administrations relating to afforestation/reforestation, subterranean carbon stores, exceptionally powerful carbon sinks, assisting human social orders with adjusting to environmental change.
Increase in forest and tree cover:
The current assessment shows an increase of 0.56% of forest cover, 1.29% of tree cover and 0.65% of forest and tree cover placed together at the national level as compared to the previous assessment i.e. ISFR 2017.
Total Carbon Stock in the forest:
In the present assessment, the total carbon stock in the forest is assessed as 7,124.6 million tonnes. There is an increase of 42.6 million tonnes in the carbon stock of the country as compared to the last assessment of 2017.
Forest resources of India's resultant impact on climate change
Forests act as a natural stabilizing agent for the climate as they regulate the carbon cycle significantly.
Forests are the only unique, safe and inexpensive carbon capture and storage technology that is naturally available at scale with the potential to neutralize global CO2 concentrations.
Carbon sequestration through photosynthesis is considered one of the most potent and inexpensive methods for climate change mitigation.
The 2019 report highlights increased tree cover, but, according to the Global Forest Watch (GFW) the percentage of intact forest in India accounted for only about 6.7 percent as of 2016. This considerably skews the perception of the actual capability of the Indian peninsula for carbon sequestering.
India is quite vulnerable to effects of climate change due to
Its 7500 km long coastline makes it prone to cyclones on the eastern coast and heavy rains on western coast.
Its dependency on agriculture which is dependent on rainfall and weather.
Its states present in Himalayan region which are prone to landslides and avalanches.
Its dependency on rivers which are drying up due to global warming.
Conclusion
In an attempt to restore deforested and degraded land, India's forest policy targeted forest and tree cover for over 33% of the total geographical area. India has also taken up various other commitments, such as the Nationally Determined Contributions, and the Bonn Challenge to minimize the impact of climate change. Given the critical state of India's forests, the government and various stakeholders must demonstrate a sense of urgency in proper and serious implementation on the ground.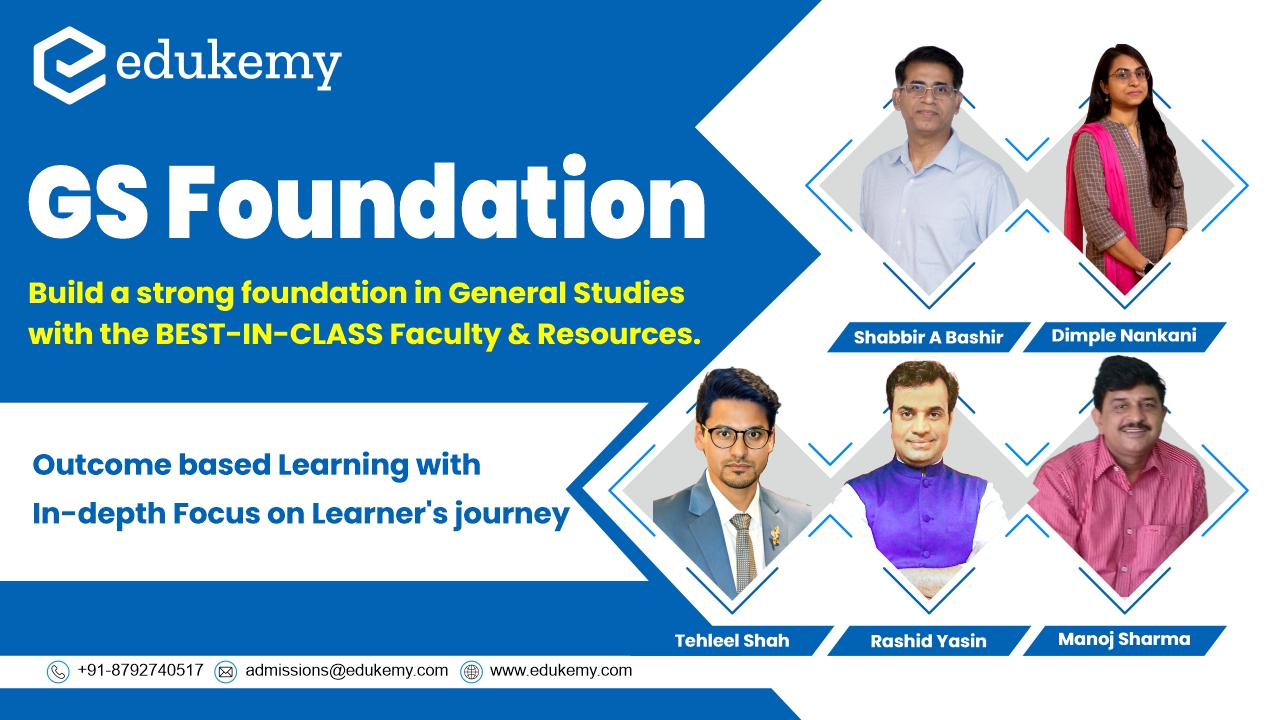 For UPSC Prelims Resources, Click here
For Daily Updates and Study Material:
Join our Telegram Channel – Edukemy for IAS
Visit our YouTube Channel – here