UPSC Mains General Studies Paper – 1 Mains 2022

Factors responsible for the location of primary, secondary, and tertiary sector industries in various parts of the world including India.
UPSC Mains Civil Services IAS Exam Question Paper – 2022
Approach:
Start with basics examining globalisation and new technology.
Discuss the relationship between globalisation and new technology, in the context of scarce resources.
Conclusion/way forward accordingly.
Introduction:
Globalisation refers to the increasing interconnectedness of the world's economies, societies, and cultures through the expansion of cross-border trade, investment, and the flow of people and technology. It has resulted in the integration of national economies into a global economy and has allowed for increased economic growth, increased access to goods and services, and greater cultural exchange. It is important to carefully manage the relationship between globalisation, new technology, and scarce resources to maximise the positive impacts and minimise the negative ones.
Body:
The Indian small-scale industry is playing an imperative role in the economic expansion of the country and has a vast approach to employment generation. Increasing small-scale sector units also results in decentralized industrial development, better distribution of wealth and investment, and entrepreneurial talent. The government has initiated several policies for the growth and development of small-scale industries. Post-liberalisation economic conditions have created immense growth prospects for small-scale industries. The Micro, Small, and Medium Enterprises in India are acting as the power and spirit of economic growth in the 21st century.
The relation between globalisation and new technology, in the context of scarce resources references to India:
The relations between globalisation and new technology in the world of scarce resources have varied facets with their pros and cons. The positives and negatives both impact the relationship between globalisation and new technology.
Positive Impact:
Invasion of foreign investment and technology: The Small scale industries (SSIs) in India suffer from outdated technology and sub-optimal scale of operation. Many foreign companies have ended up with Indian SSIs which helped them to use better technology, managerial skills, etc.
Opportunities to enter the world markets: Globalisation has opened up the economy and integrated it with the world economy. The global industry enjoys the benefits of selling its products and services to the world market rather than being confined to the domestic market. The free economy ushers inaccessibility to bigger markets, greater linkages for SMEs with larger companies and marketing outfits, and improved manufacturing techniques and processes.
Expanding the areas of business: Technology has been able to identify many uncommon but highly promising business areas like outsourcing, medical transcription, clinical research trials, subcontracting, Ancillarisation, and many new technologies like biotechnology, nanotechnology, etc which are attractive for the new generation depending on technology and globalisation.
Free flow of capital: In a liberalised economy, banks would try to find out new avenues of giving credit to increase their profitability. Thus, the supply of funds may be easier. Development in the money market would initiate development in the capital market
Less procedural problem: As the economy is mainly market-driven; there is less Govt. intervention, red tape, less control on import and export, etc. The technology would be allowed to work in a free environment.
Opportunities for generation of employment: Being labour-intensive in nature, the technology makes significant contributions to employment generation and expanding industrial networks in rural areas.This sector nurtures the traditional skills and knowledge-based small and cottage industries.
Negative impact
Though there are many benefits derived from the process of Globalisation, it has resulted in some serious constraints on the growth of the industry in India. The Indian and world industries face ruthless competition from large domestic firms and multinationals armed with improved technology, managerial ability, skilled workers, marketing skills, better product quality, and a wide range of products.
Problems related to finance: Financing has always been a major problem for the small and medium industries in India. The SSIs mostly depend on internal sources of finance (personal savings, loans from relatives, and loans from local money lenders) than that of institutional financing by banks and other financing institutions.
Poor Technology Base: There exists considerable heterogeneity among the SSIs in India. A small percentage of firms operate with sophisticated technology bases whereas the majority of firms use outdated technology. They suffer from low productivity and poor product quality. Due to their small size, they cannot enjoy large-scale production economies.
Inadequate infrastructure facility: Infrastructural lacking includes inadequate power supply, transportation, water supply, etc. Small firms cannot bear the cost of setting up an independent power supply unit. They have to depend on irregular power supply from the electricity boards. An inadequate transportation system increases the cost of production.
Shortage of Skilled Workers: Though India has no shortage of human resources, most of them are unskilled workers. Large firms pay higher remuneration and employ skilled workers. The SSIs have to operate with unskilled or semi-skilled workers. Thus, SSIs suffer from low managerial capabilities.
Problems of Marketing and Distribution: Marketing is probably the most neglected and less explored problem for Micro and Small firms. There are many low-cost marketing techniques that SSIs can utilise, such as social media marketing, email marketing, and content marketing. It is important for SSIs to understand the importance of marketing and allocate resources to develop their marketing capabilities to stay competitive in today's market.
Conclusion:
Hence, technological progress is a key driver of improvements in incomes and standards of living. But new knowledge and technologies do not necessarily develop everywhere and at the same time. In India, the impact of globalisation and new technology on the world of scarce resources has been particularly pronounced. India is a rapidly industrialising country with a large and growing population, and this has put a strain on its natural resources. Therefore, the way technology spreads across countries is central to how global growth is generated and shared across countries.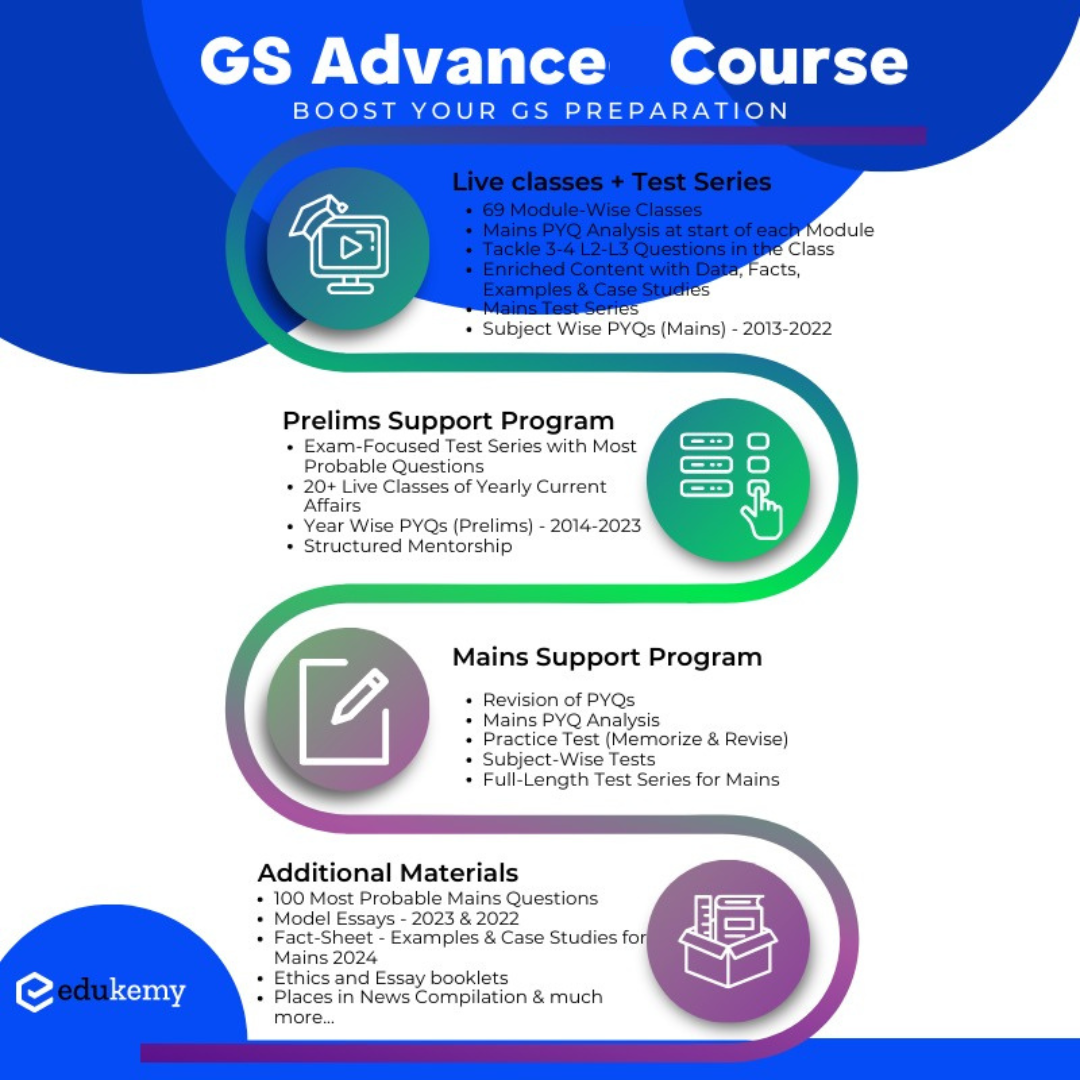 In case you still have your doubts, contact us on 9811333901.
For UPSC Prelims Resources, Click here
For Daily Updates and Study Material:
Join our Telegram Channel – Edukemy for IAS
Visit our YouTube Channel – here