UPSC Mains General Studies Paper – 2 Mains 2020

Parliament and State legislatures—structure, functioning, conduct of business, powers & privileges and issues arising out of these.
UPSC Mains Civil Services IAS Exam Question Paper – 2020
Structure of the Question
In Introduction,

Try to mention about Rajya Sabha and its Importance.

In Body,

Arguments in support of Rajya Sabha as a supporting organ in democracy.
Transformations due to Rajya Sabha's proactive role.

In Conclusion, try to emphasize on the role of Rajya Sabha in India's polity.
Answer
Introduction
The Montague Chelmsford Reforms proposals deliberated over a Second Chamber for the first time in India. The Constituent Assembly favoured Rajya Sabha, as a vast country like India with immense diversities required a platform for the states at Parliament to raise their voices and to check legislation passed in haste.
Rajya Sabha and its Importance
Growing Regional Politics
The Rajya Sabha provides a collective voice to the Indian States. The diversification of ideologies in the chamber can be attributed to the growth of regional politics. This has been a major highlight after the 1970s, succeeding the end to Congress rule in many states. 
Emerging Populism
Doing justice to its role of a 'Deliberative Body', Rajya Sabha has a tendency to make unpopular yet necessary decisions since it is not popularly elected.
Cooperative Federalism by NITI Aayog
States have been provided more say in governance which has led to a healthy federal balance, thus reasserting the role of Rajya Sabha as second chamber.
Specialists and Experts in the House
The continuously emerging domain of legislation demands Specialist Opinion. Rajya Sabha has provided that platform where the opinions of Senior Judges, Social Workers, Industrialists etc. have contributed to the revolutionary debates which has made the importance of Rajya Sabha undebatable. 
Arguments in support of Rajya Sabha as a 'Supporting Organ' in Democracy
Prime Minister being part of the Rajya Sabha and as head of the government, imparts Rajya Sabha with enhanced weightage. 
The ruling party doesn't have a brute majority in Rajya Sabha unlike the House of People and this balance of numbers upholds the key position held by Rajya Sabha. 
It wards off hasty legislation and acts as a 'check and balance' method. 
It keeps functioning even when the Lower house is dissolved as a permanent house. 
It acts as a deliberative body giving a platform to high quality debates on important issues. 
Government's decision to pass certain Bills as 'Money Bills' suggests that Rajya Sabha is not merely an Approving body.
The transformation can be seen in
Abrogation of Article 370, where the support of Rajya Sabha was vital for the benefit of people of Jammu and Kashmir and Ladakh.
GST reforms was another subject where Rajya Sabha's role was proactive. States' support was essential in the implementation of the reforms.
The passage of POTA Act in 2002 whereby due to objections of Rajya Sabha joint sitting of Parliament was called under Article 108 to discuss the provisions.
Conclusion
Even through the ups and downs of Indian politics, the Rajya Sabha has remained a vanguard for political and social values, a melting pot of cultural diversity. It has helped in assimilating the aspirations of the people of India and protecting their interests. Rajya Sabha is deemed a safeguard against the possible absolutism of a unicameral legislature. As per Dr. S Radhakrishnan, "The Rajya Sabha no doubt, can't make or unmake governments, but can be an effective deliberative body".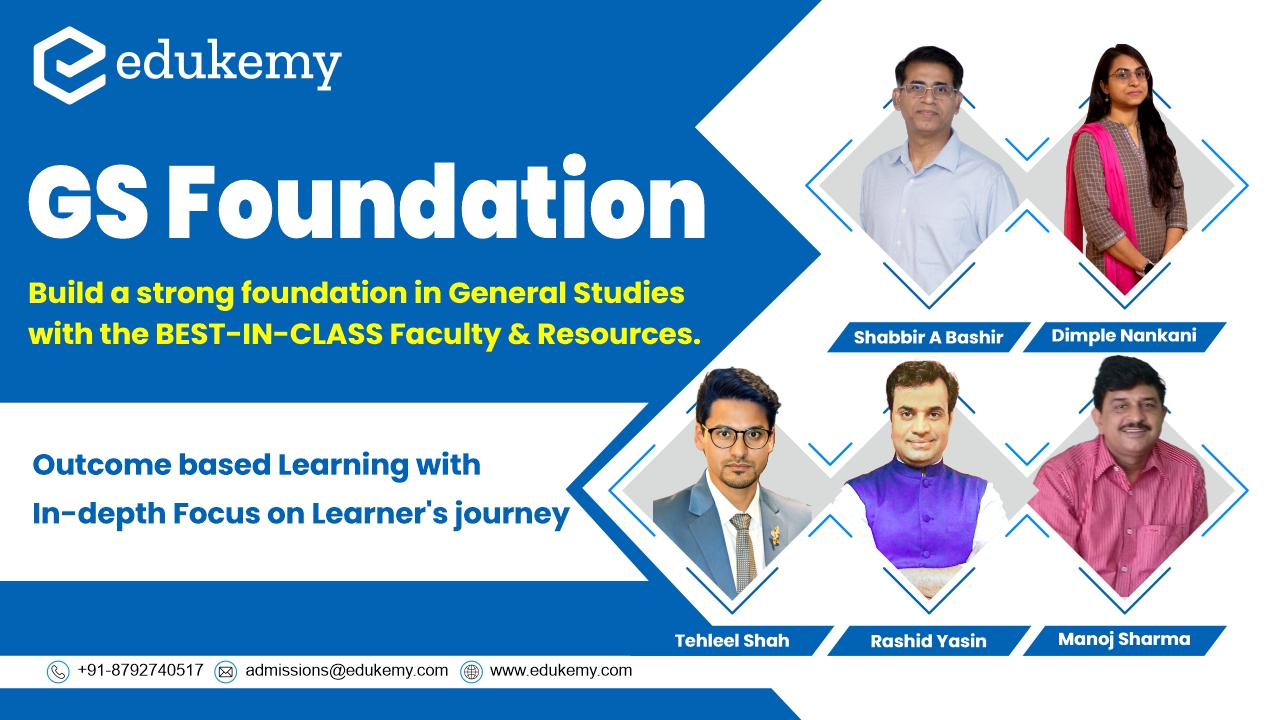 For UPSC Prelims Resources, Click here
For Daily Updates and Study Material:
Join our Telegram Channel – Edukemy for IAS
Visit our YouTube Channel – here