UPSC Mains General Studies Paper – 3 Mains 2020

Science and technology-developments and their application and effects in everyday life. Awareness in the field of IT, Computer, Space, Robotics, Nanotechnology, and issues relating to intellectual property rights. e-technology in the aid of farmers.
UPSC Mains Civil Services IAS Exam Question Paper – 2020
Decoding the Question
In Introduction, try to begin by discussing the importance of science in life.
In Body,

Explain how science is interwoven deeply in our lives.
Discuss changes brought by the use of technologies in agriculture and its various areas.

Try to conclude by discussing the role of science in making our life better.
Answer
Introduction
Science and science-based technologies have been changing human lives since the ancient time period. For example when humans first time discovered fire, it brought revolutions in human lives. From the micro to the macro level, science, and technology influence almost every aspect of human life. The role of science-based technologies in transforming agriculture is one such example.
Uses of science-based technologies in daily life:
Use of technologies like smartwatches: When we are doing exercise to monitor heartbeat, oxygen level etc. This smart way of taking care of health is now becoming the new must-have gadget especially in youth.
Use of the internet of things (IoT): Though the internet of things is still in the stages of research and development, its uses have been started already for example IOT based Air conditions that can be operated from distance.
Use of robotic vacuum cleaner: Nowadays the use of robotics in household works is becoming very common especially in cleaning, washing etc.
The use of biometric attendance: Biometric attendance in office/workplaces is another aspect of technology use in our daily life.
Uses of science-based technologies in agriculture:
Precision Agriculture: Information and communication technologies and mobile technology is playing an important role in monitoring and controlling crop irrigation systems.If modern agriculture is applied widely in the near future, millions of farmers will be able to benefit from the acquisition of real-time farm information.
Genetically modified technology: Non-food crops like BT Cotton and food crops like BT brinjal are the best examples of the use of technology in creating the best varieties of seeds. High Yield Variety seeds are another example that made the green revolution in India successful and made India a food deficient country to a food surplus country.
Green Revolution: During the Green Revolution in the 1960s, India could achieve self-sufficiency in food grain production by using modern methods of agriculture like better quality of seeds, proper irrigation, chemical fertilizers, and pesticides.
Use of nuclear technology: Nuclear technology is used in the food processing industry to increase the shelf life of the food, make food bacteria free, improve the quality of food etc.
Use of remote sensing: satellite-based monitoring of soils and the use of remote sensing has become very useful in maintaining the quality of soils and refreshing their productivity. For example, the Soil health card scheme emphasized scientific monitoring and the use of scientific tools to reclaim soil fertility.
Sustainable Agriculture: Commercialization of Agriculture, all across the world, has led to the increasing use of chemical fertilizers, widespread mechanization, etc. This has led to environmentally detrimental agriculture. The ongoing research in agriculture sciences can make agriculture more sustainable.
Government Initiatives:
Kisan Suvidha Mobile Application: This application helps in the dissemination of the information related to weather, plant protection, disease, farm machinery equipment, market price. This app helps farmers to make an informed decision. 
Launching of E- national agricultural market: The initiative provides an electronic market trading platform and integrates India's agriculture marketing. 
Conclusion
Therefore, science and technology are the product of human research and development, through which humans have made their life easy in many aspects. Whether science and technology is a boon or bane, is the never-ending topic of debate. It is difficult to predict the future of technology in agriculture but there are many promising trends and pilot projects.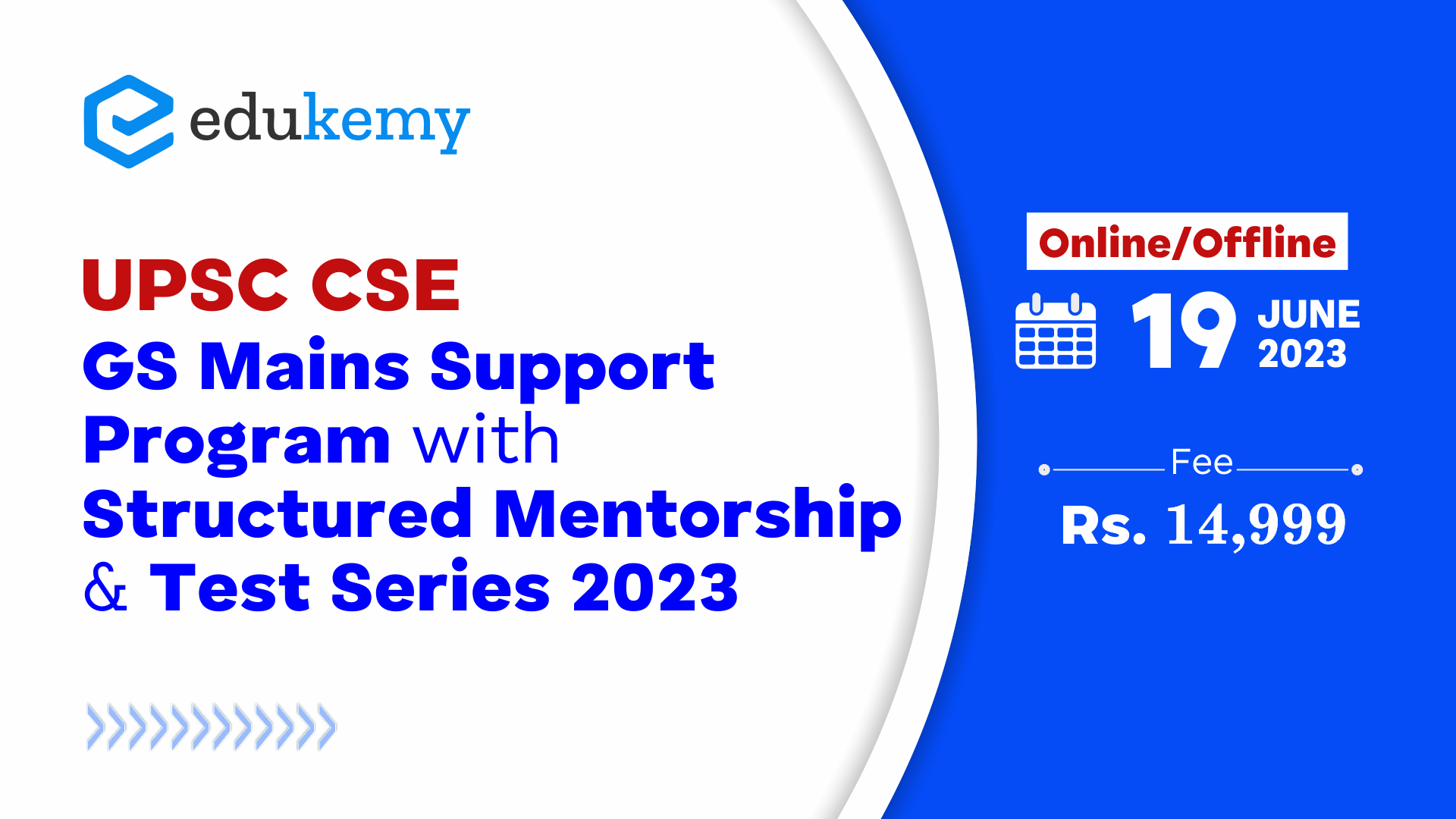 For UPSC Prelims Resources, Click here
For Daily Updates and Study Material:
Join our Telegram Channel – Edukemy for IAS
Visit our YouTube Channel – here