UPSC Mains General Studies Paper – 3 Mains 2020

Indian economy and issues related to planning, mobilization of resources, growth development and employment. Government budgeting.
UPSC Mains Civil Services IAS Exam Question Paper – 2020
Decoding the Question
In Introduction, try to define the concept of potential GDP.
In Body,

Explain determinants of potential GDP.
Discuss factors that inhibit India from realizing its potential GDP.

Try to conclude by suggesting measures to mitigate the crisis.
Answer
Introduction
Potential GDP is one of the theoretical aspects of national income accounting which assumes that an economy has achieved full employment and that aggregate demand does not exceed aggregate supply. It is the level of output that an economy can produce at a constant inflation rate. It can also be defined as the highest market value that can be produced by an economy over periods.
Determinants of Potential GDP
Capital Stock: In an economy, capital stock is the plant, equipment, and other assets that help with production. The availability of capital stock determines the extent of economic output and potential GDP.
Labor Force: At any given moment in time, the quantities of capital, land, etc., are typically fixed, but the quantity of labor employed varies. Therefore, in the short-run, Potential GDP depends on the quantity of labor employed, which depends on demographic factors and on participation rates.
Non-accelerating Inflation Rate of Unemployment: It is the specific unemployment rate at which the rate of inflation stabilizes – inflation will neither increase nor decrease.
Other determinants of Potential GDP are the level of labor efficiency, labor market efficiency, production capacity, sufficient liquidity, government fiscal support, etc.
Factors inhibiting India from achieving its potential growth
Global Slowdown: Trade War between USA and China slowed down trade prospects and led to decreased global demand. Another factor is the protectionist approach adopted by major countries hurting India's trade. 
Decreased Rate of Saving in India: India's overall saving rate has gone a 15-year low with this household saving is also plunged. According to Central Statistics Office data, India's gross savings fell to 30.1 per cent of the gross domestic product in fiscal 2019 from 34.6percent in fiscal 2012, and 36 per cent in 2007-08. 
Poorly Skilled Workforce: Though India has the largest working population in the world, its workforce is poorly skilled. Unskilled population constraining to achieve India's potential GDP. 
Lower Investment from the Private Sector: The twin balance sheet problem led to lower investment from the private sector and large scale government borrowing led to crowding out of the private sector. 
Impact of a Pandemic: Covid-19 has Impacted India's economic growth very badly and Once India recorded a negative growth rate of more than 23%. Due to lockdown and consequent shut down of almost all economic activities in the world lead the country in its lowest rate of economic activities. 
Inequity: Inequality in society or inequitable growth rate of the economy affecting India's potential growth. 
Existence of a Large Informal Economy, for example, MSMEs do not get the best resources available and available resources, especially talented skilled workforce who do not go and work for MSME. A recent survey found that only about 46% who are graduates are employable anywhere of relevant skills. 
Way Forward
Need to work more on the policy levels to generate employment, efficient and cost-effective resource mobilization, to promote export and innovation and to enhance the scope of Make in India Programme.
Better wages must be ensured so as to increase private consumption expenditure.
The negative output gap in GDP needs to be managed and compensated through various fiscal and monetary policy measures keeping inflation in check.
The government needs to bring policies that catalyze rural economic growth.
Conclusion
Thus, if India wants to achieve its potential output/GDP the factors that are affecting its growth and determinants of its potential GDP need to be addressed on a priority basis. Though potential GDP is theoretical predictions that may always not be equal to the final output. Various external factors may also be responsible for affecting predictions.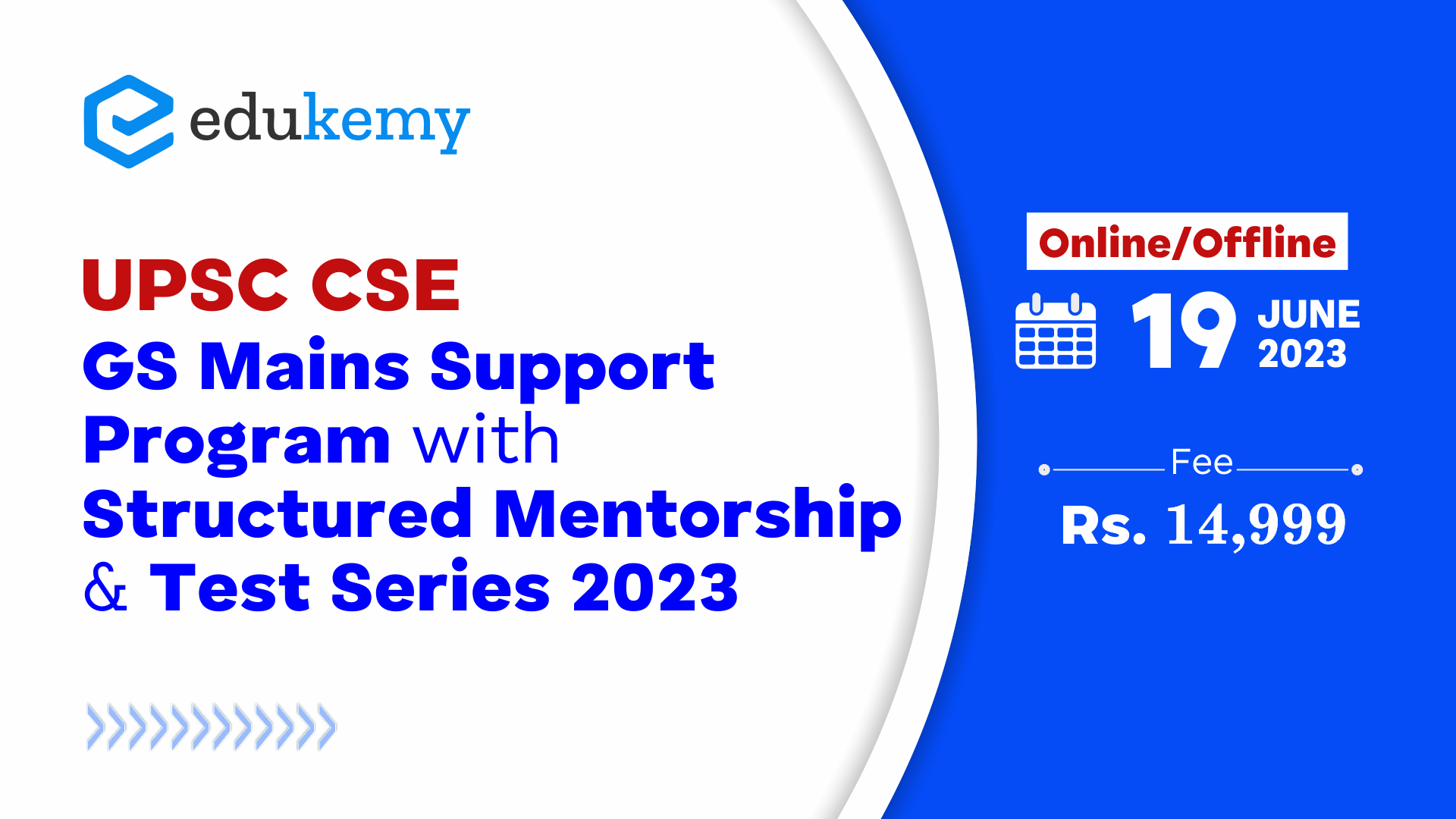 For UPSC Prelims Resources, Click here
For Daily Updates and Study Material:
Join our Telegram Channel – Edukemy for IAS
Visit our YouTube Channel – here