UPSC Mains General Studies Paper – 3 Mains 2020

Agriculture: production and marketing, transport and marketing of agriculture produce and issues and related constraints.
UPSC Mains Civil Services IAS Exam Question Paper – 2020
Decoding the Question
In Introduction, try to briefly discuss agricultural marketing in India.
In Body,

Discuss main constraints in transportation.
Discuss main constraints in marketing goods.

Try to conclude by writing some suggestions.
Answer
Introduction
Since the green revolution, India has made significant progress in food security. Despite this, the farmers' income remains subdued owing to the infrastructure deficit in agricultural supply chains. This combined with the nature of agricultural marketing laws in India makes the marketing of agriculture products more cumbersome than their production.
Constraints in the transportation of agricultural produce:
Poor Transportation Network: In India, the interconnectivity between road, railway and ports are not fully developed and utilized. Thus, Accessibility between rural areas to main market centres in urban areas and various other parts of the country is poor. This results in the costly transportation of agricultural produce.
Lack of Pucca Roads or All-Weather Roads: All-weather roads in rural areas is a major constraint. In monsoon season most of rural India remained disconnected due to poor conditions of rural roads. Poor quality of roads leads to 16% of agricultural produce.
Lack of Mobile Cold Storage: Mobile cold storage facilities are vital when it comes to the transportation of perishable agricultural produce such as vegetables, marine products, animal products etc. The lack of investment in this sector is another problem, especially private sector investment.
Lack of Private Investment in Storage: Private participation in storage facilities has not come up because of the "Essential Commodities Act" as it prohibits the private sector.
Constraints in agricultural produce marketing:
Selling at Local Market: The supply chain in agriculture is affected by several issues owing to the infrastructure deficit. The lack of cold storage, metalled or pucca road, forces a farmer to go for distress sale. Also, the lack of proper warehousing facilities leads to uncontrolled cycles of excesses and shortages, which in turn leads to price volatility.
Selling To Government at MSP: The government announces MSP for 23 crops but its purchases are limited to only 3 crops. (Wheat, Rice & Sugar).Also, government procurement facilities are not available throughout the country. Due to this, the farmers engaged in dairy products, vegetables, fruits, etc., have no security of selling their produce at competitive prices.
Inaccessible Information on future pricing, inadequate information regarding marketing mechanisms etc. leads to the exploitation of farmers by the middlemen.
Too Many Middlemen: There are too many middlemen in the channel of distribution between the wholesaler or the miller in the producing end and the wholesaler at the consuming end.
Absence of Grading: The absence of grading and standardisation of agricultural produce is another great stumbling block hindering the growth of markets and smooth marketing operations.
Absence of Co-Operative Marketing: The farmers are still reluctant to pool their produce and allow a cooperative organisation to sell the pooled and graded produce. The development of co-operative marketing got the tempo only after 1960. The growth is relatively slow.
Way Forward
Promote FPOs in Marketing: Farmer producer organizations/companies should be encouraged to take up direct marketing of their members' produce to large buyers and processors. It will result in more competition and better prices at APMCs.
Integrating Agri-Markets: The Government has announced an E-NAM project to connect all the wholesale markets through the pan-India trading market. But there are still issues of internet connectivity, there is no evidence of the reduced role of middlemen in these marketplaces. These issues must be addressed to make this programme successful and achieve its desired objectives. 
Legal Reforms: The government has passed three laws to remove discrepancies in the agricultural markets. However, in order to implement these laws effectively, the government needs to adopt a holistic approach by taking farmer unions into confidence.
Kisan Rail: It has been very successful during the pandemic; it has brought much-needed relief to the farming community to solve the issue of marketing and transportation of agricultural produce in various parts of the country. Now it is high time to increase Kisan rail routes and connect every part of the country and make available the whole country as a market for farmers and create "One Country One Agriculture Market". 
Conclusion
Thus, to achieve the target of doubling farmers income and accelerating the agriculture growth rate, it is necessary to solve issues related to transportation and agricultural produce marketing and make farming communities and villages self-sufficient or "gram swaraj". Addressing the challenges of the agricultural market is complex, yet doable, as the ambitious target of doubling farmers' income by 2022 cannot be achieved without developing a thriving market of agriculture. Hence, it is high time that focus must shift from agricultural production to agricultural marketing.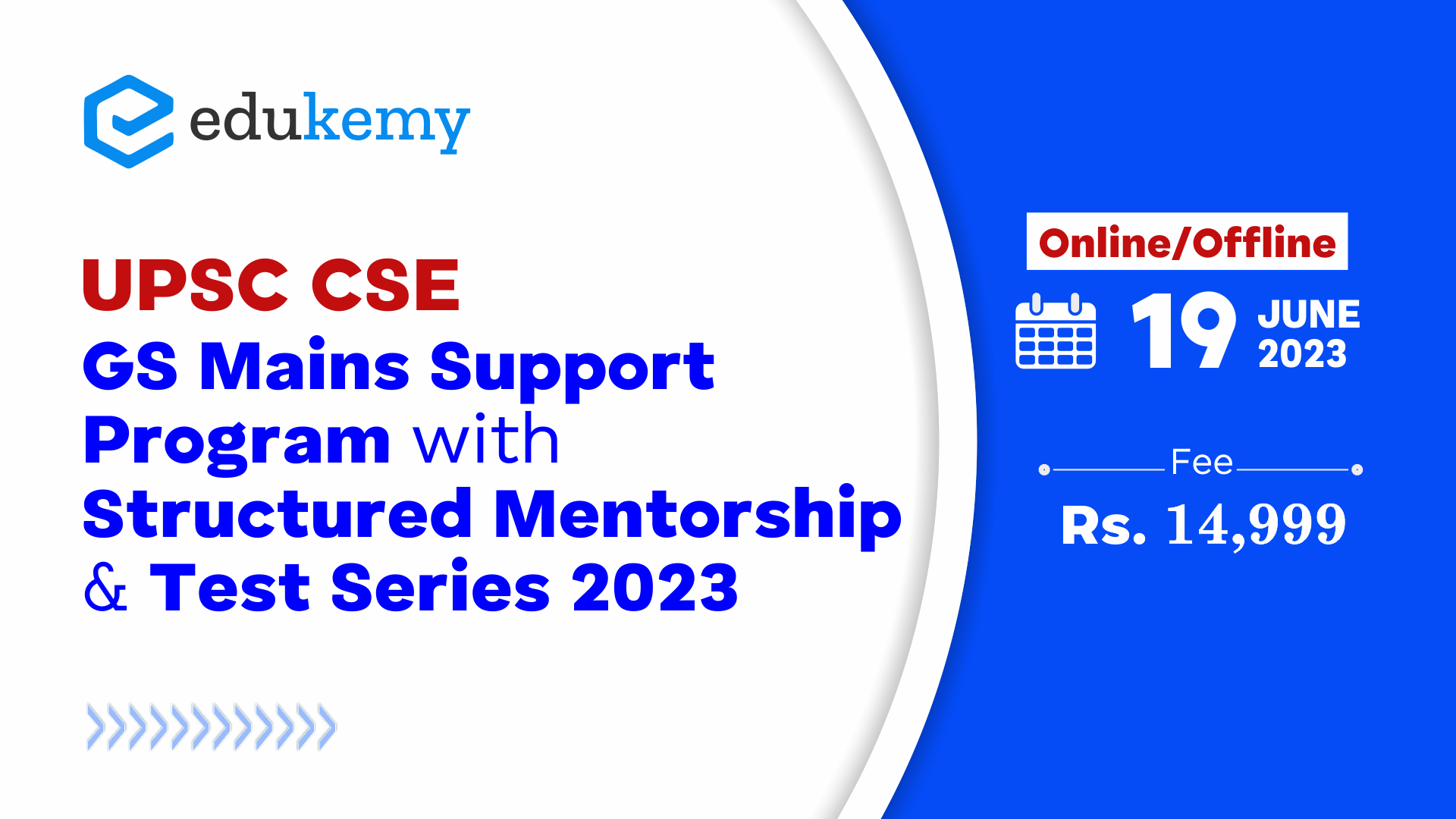 For UPSC Prelims Resources, Click here
For Daily Updates and Study Material:
Join our Telegram Channel – Edukemy for IAS
Visit our YouTube Channel – here