UPSC Mains General Studies Paper – 3 Mains 2020

Challenges to internal security through communication networks, the role of media and social networking sites in internal security challenges, basics cybersecurity, money laundering and its prevention.
UPSC Mains Civil Services IAS Exam Question Paper – 2020
Decoding the Question
In Introduction, try to define cybercrimes.
In Body,

Discuss various types of cybercrimes.
Discuss measures to be taken to control cybercrimes.

Try to conclude with a way forward.
Answer
Introduction
Cybercrime is defined as a crime where a computer is the object of the crime or is used as a tool to commit an offense. Today, Cybercrimes are at an all-time high, impacting individuals, businesses, and countries.
Cyber crimes in India caused Rs 1.25 trillion loss in 2019 and cyber threats will continue to increase as the country starts developing smart cities and rolling out 5G network. It is therefore necessary to control this menace.
Types of Cyber Crimes:
Distributed Denial-of-Service (DDoS) Attacks: These are used to make an online service unavailable and take the network down by overwhelming the site with traffic from a variety of sources.
Botnets: Botnets are networks from compromised computers that are controlled externally by remote hackers. The remote hackers then send spam or attack other computers through these botnets.
Identity Theft: This cybercrime occurs when a criminal gains access to a user's personal information or confidential information and then tries to tarnish reputation or seek a ransom.
Cyberstalking: This kind of cybercrime involves online harassment where the user is subjected to a plethora of online messages and emails. Typically cyber stalkers use social media, websites, and search engines to intimidate a user and instill fear.
Phishing: It is a type of social engineering attack often used to steal user data, including login credentials and credit card numbers. It occurs when an attacker, masquerading as a trusted entity, dupes a victim into opening an email, instant message, or text message.
Measures to Control Cybercrimes:
Multiple layers are necessary for comprehensive security: firewalls, demilitarized zones, data loss prevention, ID management, traffic, and content filters. 
Need for Data Protection Law: In the 21st century, Data is referred to as the new currency. Thus, there is a requirement for a stringent data protection regime.
In this context, the European Union's General Data Protection Regulation and India's Personal Data Protection Bill, 2019 are steps in the right direction.
State-level Cybersecurity: Promoting the development of state-level cybersecurity policies; Mandating roles and responsibilities of cybersecurity functions; Allocation of dedicated funds; Advocating the sharing of threat information/intelligence to address target attacks from state/non-state actors on promoting responsible use of cyberspace and data. 
Need for Collaborative Trigger Mechanism: For developing countries like India where the citizenry is more vulnerable to cybercrime, there is an urgent need for a collaborative trigger mechanism. This mechanism would bind all parties and enable law enforcers to act quickly and safeguard citizens and businesses from a fast-growing menace.
Budgetary Provisions: As cybersecurity is critically important to national security and the digital economy; it is recommended to have a separately carved budget head. It is recommended that a minimum of 0.25% of the total Government of India annual budget should be invested in cybersecurity, which subsequently can be raised to 1% as India approaches the $5 Trillion economy target, 20% of which would be Digital Economy. 
Capability and Skill Building: India is a leading provider of cybersecurity skills. A well-rounded skills strategy would not only help to maintain India's global leadership but also exploit its potential to the fullest.
Conclusion
Given the dependence of information technology in the present era, the need of the hour for the governments is to develop core skills in cybersecurity, data integrity and data security fields while also setting stringent cybersecurity standards to protect banks and financial institutions. National Cybersecurity Strategy, hence, should emphasize enhancing the data governance in the country to systematize the security of the $5trillion economy target and also to make India a digital economy. People's participation and literacy in the cyber domain are very significant in the cybersecurity environment.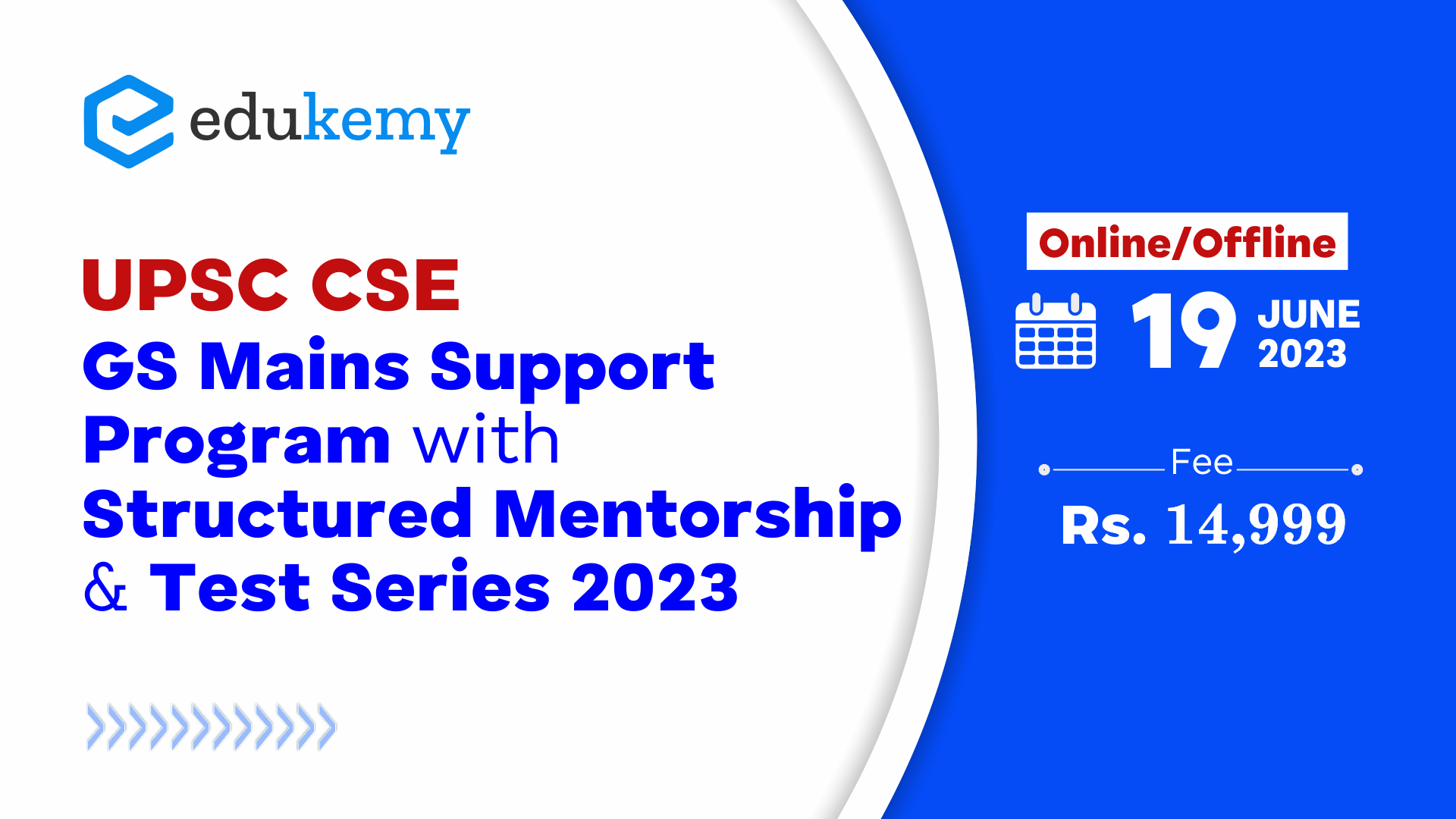 For UPSC Prelims Resources, Click here
For Daily Updates and Study Material:
Join our Telegram Channel – Edukemy for IAS
Visit our YouTube Channel – here