UPSC Mains General Studies Paper – 1 Mains 2020

Regionalism & Secularism
UPSC Mains Civil Services IAS Exam Question Paper – 2020
Structure of the Question
In Introduction,

Try to write the definition of regionalism.

In Body,

Mention positive and negative sides of regionalism and why regionalism as a concept is more negative.

Conclude with measures that can tackle the issue.
Answer
Introduction
Regionalism is an inclination or a philosophy among a segment of individuals dwelling in a specific topographical space portrayed by exceptional language, culture, and so forth, that they are the children of the dirt and each chance in their territory should be given to the first however not to the outcasts.
Features of Regionalism
Positive regionalism promotes a sense of pride in connecting to one's roots and culture.It has been noticed that often regional movements have helped the art and culture of many neglected regions to flourish by increasing their exposure through local emphasis.
Regional movements often result in violent agitations, disturbs the law and order situation and has negative implications on the economy of the state as well as the nation.
Regional identities in India have not always defined themselves in opposition to and at the expense of, the national identity. For example- Tripura Tribal Autonomous District Council (TTADC), formed in 1985, has served to protect an otherwise endangered tribal identity in the state by providing a democratic platform for former separatists to become a party of governance, and thereby significantly reduced the bases of political extremism in the state.  
Regionalism is said to be extreme when the love and interests of a particular region become absolute and different 'regions/languages' are seen to be mutually incompatible, antagonistic, and hostile.
Causes of Growing Regionalism
Historical and geographical isolation, insider-outsider complex that nurturers nativism and son-of-the-soil ideology
Uneven development, continuous neglect of a region and internal colonialism, despite being rich in natural resources some regions remain economically underdeveloped.
Ill-conceived top-down approach for development or survival of one region at the cost of the other region.
Imposition of an ideology that might be in conflict with the ideology that people of a particular have been possessing for a long time.
Linguistic aspirations and expression of ethnicity have long remained a formidable basis of regionalism.
Regionalism is considered more negative than positive
Low rate of economic growth:
The economic growth of India has been varying since independence. But with respect to high growth of population, the economic growth has not been enough to catch the development at full speed. In the last decade, the economic growth was progressive, but now they are reeling under the influence of Covid-19 pandemic. 
Socio-economic and political organization of states:
The states have been incompetent to do the adequate land reforms and the feudal mentality persists. Bhoodan and Gramdan movements, after independence, were not enthusiastically carried and even land under land banks were not efficiently distributed.  
Lower level of infrastructural facilities in backward states:
The extent of infrastructural development, such as- power distribution, irrigation facilities, modern markets for agricultural products, roads, has been at backstage which can be seen in states like Jharkhand and Odisha.  
Low level of social expenditure by states on education, health and sanitation:
These subjects are core for human resource development. The states those have spent heavily on these subjects, fall under the developed and advanced states, for example Tamil Nadu, where health care services in Primary health centers are benchmark for other states.  
Political and administration failure:
This is a source of tension and gives birth to subregional movements for separate states. Jharkhand, Chhattisgarh, Uttarakhand and recently Telangana are the result of these failures. Many such demands are in pipeline such as- Vidarbha, Saurashtra, etc. These failures also weaken the confidence of private players and do not attract investors in the states.  
"Son of the Soil" doctrine explains a form of regionalism,
which has been in discussion since 1950. According to it, a state specifically belongs to the main linguistic group inhabiting it or that the state represents the exclusive homeland of its main language speakers, who are the sons of the soil or residents.
Mahatma Gandhi broadly said. "I am a proud Gujarati and a proud Indian and I don't see any difference between the two." If regionalism advances craftsmanship and social ethos without leaving a hand, it will bind together the country and be a fortifying variable.
Conclusion
India's solidarity lies in its variety, which ought to be safeguarded and advanced no matter what, for really at that time can comprehensive improvement happen and India can develop all in all. The limits of the express that gap individuals phonetically or authoritatively are joined by one country, one constitution, and one soul and this are India that is joined by its kin, all things considered, all religions, and all districts. GOI initiatives like "Ek Bharat Shreshtha Bharat "is to reinforce a sense of "nationhood", identity and cultural pride among the people.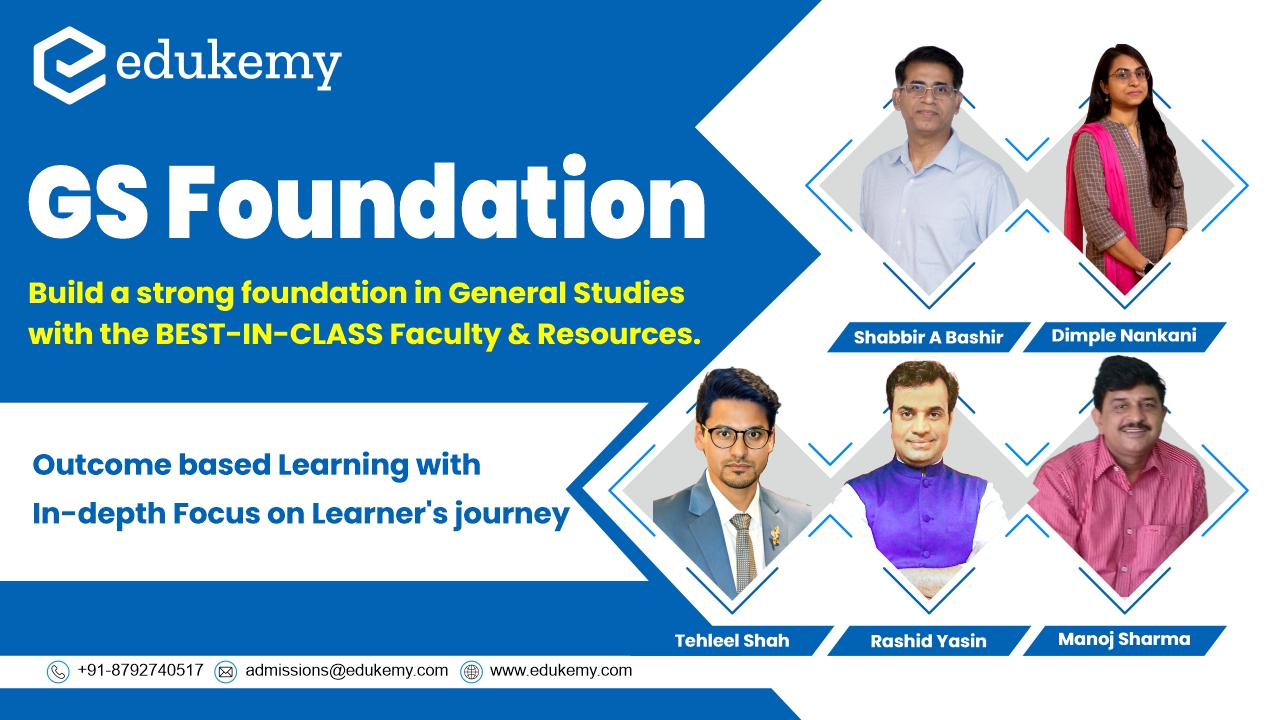 For UPSC Prelims Resources, Click here
For Daily Updates and Study Material:
Join our Telegram Channel – Edukemy for IAS
Visit our YouTube Channel – here