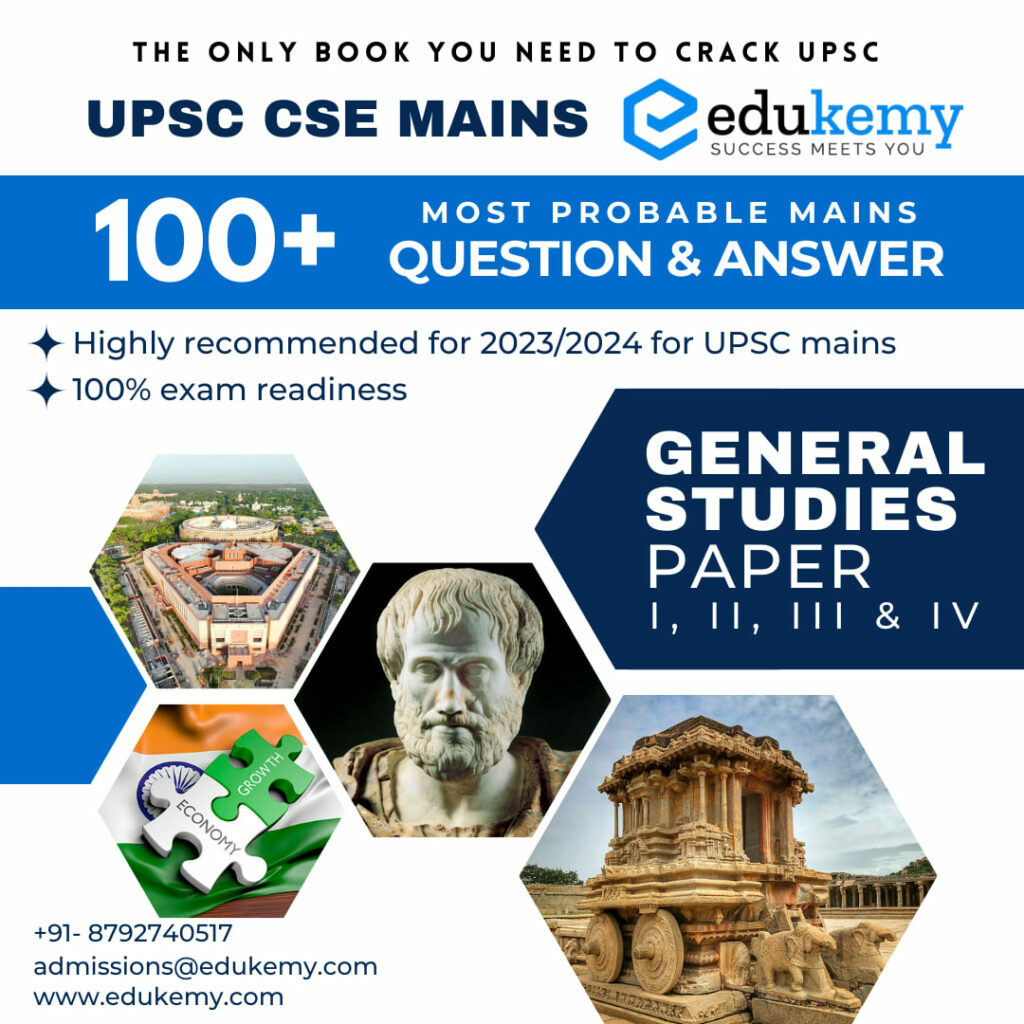 Tackling current affairs effectively is a critical component of UPSC (Union Public Service Commission) preparation. Given the dynamic nature of the civil services examination, understanding current events and their implications is essential. Here are some strategies to help aspirants navigate the realm of current affairs:
Stay Updated Daily: The first and foremost step is to cultivate a habit of staying updated with current events on a daily basis. Reading newspapers like The Hindu, The Indian Express, or other reliable sources can help you keep track of national and international news. Consider using digital news apps to receive news alerts and updates directly on your mobile device. This practice will help you inculcate the habit of being well-informed about current affairs.
Create a Structured Study Routine: Dedicate a specific time each day to focus on current affairs. This might involve early morning reading sessions or evening reviews. Develop a structured routine and stick to it. The goal is to make current affairs a part of your daily study regimen.
Use Reliable Sources: Select your sources wisely. Rely on reputable newspapers, magazines, and websites for your information. The Press Information Bureau (PIB), Rajya Sabha TV, and All India Radio (AIR) are government sources that provide valuable insights into government policies and initiatives.
Make Notes and Revise: Taking notes while reading and then revising them is crucial. Jot down key points, facts, and figures, and make use of digital tools for organizing and categorizing your notes. Periodic revision ensures that you retain the information effectively.
9 Detailed Tips to Prepare Current Affairs for UPSC
Preparing for current affairs is a critical component of UPSC exam preparation. Here are seven detailed tips to help you prepare for current affairs effectively:
Daily Newspaper Reading
Start your day by reading a national newspaper like The Hindu or The Indian Express. Focus on national and international news, editorials, and op-eds. This habit will help you stay updated on the most relevant current events.
Subscribe to a reliable monthly current affairs magazine such as 'Civil Services Chronicle' or 'Pratiyogita Darpan.' These magazines summarize important events, making it easier to revise.
Utilize online platforms and websites like PIB (Press Information Bureau), Yojana, Kurukshetra, and government websites for authentic information and policy updates.
Stay updated with current affairs, especially in the last few months before the exam. Read newspapers, magazines, and watch the news regularly.
Make Notes
While reading newspapers or magazines, take concise notes of significant events, statistics, and facts. Categorize them by subjects like politics, economics, international relations, environment, etc.
Weekly and Monthly Reviews
Set aside time each week to review the notes you've made. Additionally, do a more comprehensive monthly review of current affairs to consolidate your knowledge.
Practice answering previous year's UPSC questions related to current affairs and take mock tests specifically focused on current affairs. This will help you understand the pattern of questions and improve your time management.
Analytical Reading
Don't just skim through headlines; delve deeper into articles to understand the context, causes, consequences, and implications of current events.
Regular Revision
Keep revising what you've learned. Develop a revision schedule to ensure that you don't forget important details. Regular revision will reinforce your memory.
In conclusion, tackling current affairs for UPSC preparation requires a consistent and disciplined approach. Staying informed, creating a structured routine, using reliable sources, and maintaining organized notes are the key elements in mastering this crucial aspect of the examination. The ability to connect current events with the broader socio-political landscape is a skill that UPSC aspirants must cultivate to succeed in this highly competitive examination.
FAQs on How to tackle current affairs for UPSC preparation?
Q: Why is staying updated with current affairs important for UPSC preparation?
A: Current affairs are an integral part of the UPSC examination as they help candidates understand the contemporary socio-political and economic issues. Staying updated with current affairs ensures that you can answer questions in the General Studies papers, especially in the context of the Mains examination and the Personality Test (Interview). It also aids in writing comprehensive and relevant essays.
Q: What sources should I follow to keep up with current affairs for UPSC?
A: To tackle current affairs effectively, follow a mix of sources such as national newspapers like The Hindu, The Indian Express, and magazines like Yojana and Kurukshetra. Additionally, refer to websites, government publications, and reliable online platforms. It's also recommended to watch news debates and interviews with experts to gain in-depth insights.
Q: How can I organize and retain the vast amount of information from current affairs?
A: Effective note-taking is crucial. Create concise notes or use digital tools to record key points, dates, and facts. Categorize information based on subjects like politics, economy, environment, and international affairs. Regular revision is essential to retain the information, and consider making mind maps for a better understanding of interconnections.
Q: When should I start my current affairs preparation for the UPSC examination?
A: Start early. Ideally, begin at least a year before the prelims examination. Regularity is key, as this helps in gradually building your knowledge base and makes the task more manageable. However, it's never too late to start; even if you're close to the exam date, focus on the most recent updates.
Q: How can I integrate current affairs with my static subjects in UPSC preparation?
A: Link current affairs to the static syllabus. While studying subjects like history, geography, and polity, correlate the current events to historical developments, geographical changes, or government policies. This not only enhances your understanding but also aids in writing holistic answers in the Mains examination.
In case you still have your doubts, contact us on 9811333901.
For UPSC Prelims Resources, Click here
For Daily Updates and Study Material:
Join our Telegram Channel – Edukemy for IAS
Visit our YouTube Channel – here