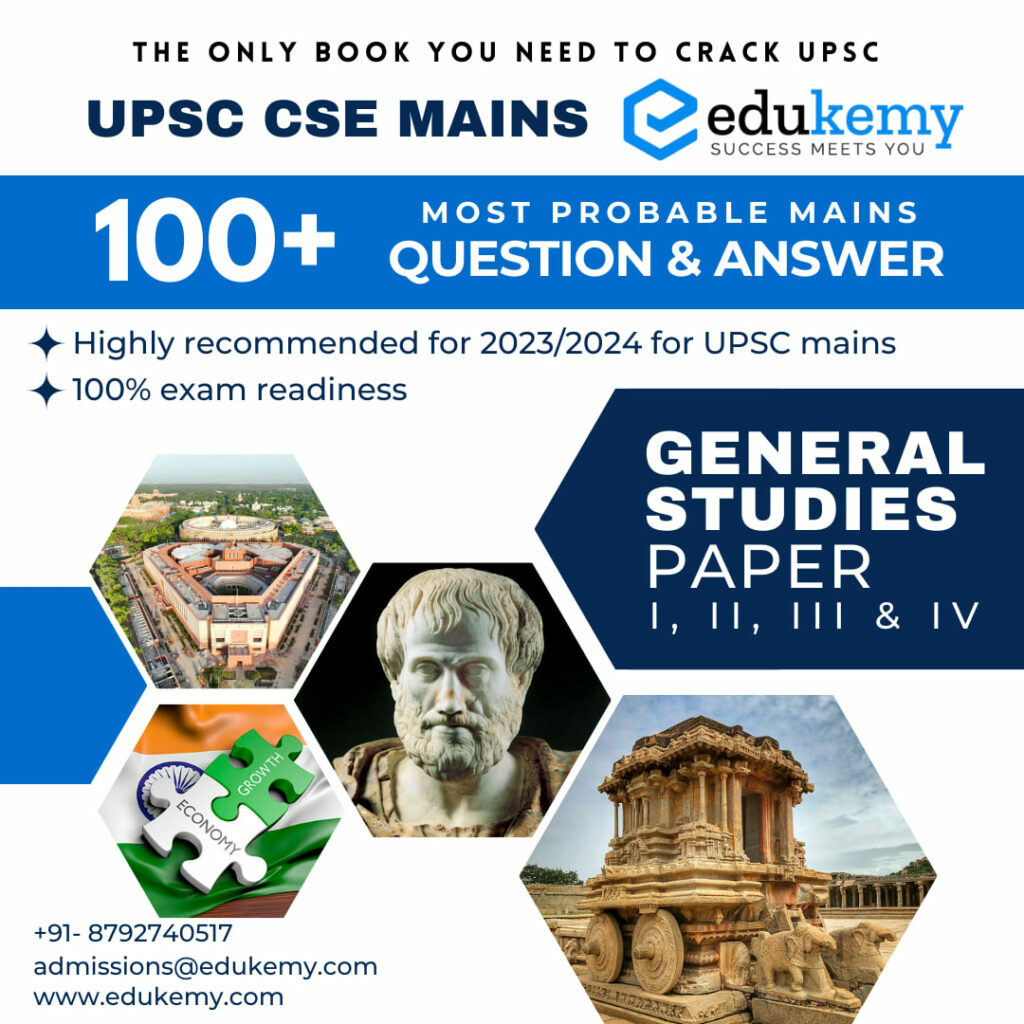 The British authorities reorganized and regulated India's economy to benefit British trade and industry. They also established a modern administrative system to ensure order and security. Until 1813, they followed a policy of non-interference in the country's religious, social, and cultural life. However, in the nineteenth century, as new interests and ideas arose in Britain, they began to take active steps to change Indian society and culture.
The Industrial Revolution, which began in the middle of the eighteenth century, had a profound impact on British society. It led to the rise of industrial capitalism, which transformed all aspects of life. Rising industrial interests wanted India to become a major market for their products. This could not be achieved simply by adhering to a policy of non-interference; it required a partial transformation and modernization of Indian society.
The British authorities began to introduce Western education and values into India. They also attempted to reform Hindu law and customs. These reforms were met with resistance from many Indians, who felt that they were an attack on their culture and traditions. However, the British authorities persisted, and by the end of the nineteenth century, they had made significant changes to Indian society.
The British reforms had a mixed impact on India. On the one hand, they led to economic growth and development. On the other hand, they also led to social and cultural upheaval. The reforms created a new class of educated Indians who were eager for social and political change. This class would eventually lead the fight for Indian independence.
The British reforms were a significant turning point in Indian history. They marked the beginning of the end of British rule and the start of a new era for India.
Consequently, according to historians Thompson and Garratt, the traditional methods and mindset of brigandage were transforming into those of modern industrialism and capitalism. Furthermore, scientific and technological advancements opened up new opportunities for human progress.
In the 18th and 19th centuries, Britain and Europe experienced a surge of new ideas that influenced the British perspective on Indian issues. Europe witnessed the emergence of "new attitudes of mind, manners, and morals," while the French Revolution of 1789 ignited democratic sentiments and unleashed the force of modern nationalism, advocating liberty, equality, and fraternity.
Intellectual figures such as Bacon, Locke, Voltaire, Rousseau, Kant, Adam Smith, and Bentham represented the shifting intellectual trends, while literary figures like Wordsworth, Byron, Shelley, and Charles Dickens represented the changing literary landscape.
The impact of the intellectual revolution, French Revolution, and Industrial Revolution of the 18th century had a discernible influence on India, shaping government perspectives to some extent.
The new thought was characterized by rationalism, which placed faith in reason and science; humanism, which valued the worth of every individual; and confidence in humanity's capacity for progress. Rational and scientific attitudes considered only truths that aligned with human reason and could be tested practically.
The application of science to industry in the 17th, 18th, and 19th centuries showcased the immense powers of production and served as proof of human reasoning capabilities.
Humanism emphasized the intrinsic value of each human being, rejecting the notion of viewing others as mere means to an end. From this perspective, individualism, liberalism, and socialism emerged.
The doctrine of progress asserted that all societies were subject to change over time, with the ability to reshape nature and society based on rational and just principles.
The clash between new European currents of thought and the traditional outlook resulted in a divergence of attitudes among those in charge of Indian policy and administration. The conservative mindset in India favored minimal changes.
Influential figures like Warren Hastings, Edmund Burke, Munro, Malcolm, Elphinstone, and Metcalfe represented this conservative viewpoint. They acknowledged the distinctiveness of Indian civilization and respected its culture and philosophy. They advocated the gradual and cautious introduction of Western ideas and practices, prioritizing social stability above all else to avoid potential violent reactions.
The majority of British officials in India were staunch conservatives, but by 1800, a critical view of Indian culture and society emerged, with derision towards Indian civilization being static and contempt for Indian customs, institutions, and thought.
This critical perspective was used to justify India's political and economic subjugation and to proclaim its incapability of improvement under British rule.
A small group of Englishmen called Radicals, however, went beyond narrow criticism and imperialistic outlooks, applying advanced Western humanistic and rational thought to the Indian context. They believed India could progress and aimed to integrate it into the progressive world of science and humanism.
Motivated by reason, humanism, and the progress doctrine, Radicals advocated the rapid and comprehensive transformation of India along modern lines, emphasizing the introduction of Western sciences, philosophy, and literature.
The Radical outlook influenced officials who arrived in India from the 1820s onwards, but their influence on British administration was limited. The ruling elements of the British-Indian administration remained imperialistic and exploitative, accepting reforms only if they aligned with commercial interests and profit motives, promoting economic exploitation and British dominance.
Many English officials, businessmen, and statesmen supported Indian modernization as it was expected to create a larger customer base for British goods and foster acceptance of British rule.
Paradoxically, many Radicals compromised their own beliefs in Indian policy and advocated for an authoritarian and paternalistic regime, aligning with conservatives who also believed in keeping Indians out of government.
The fundamental dilemma faced by British administrators in India was the need for partial modernization to serve British interests while avoiding forces that could undermine British supremacy in the long run. The policy pursued was one of colonial modernization, promoting colonialism within certain constraints.
Christian missionaries like William Wilberforce and Charles Grant, who aimed to spread Christianity in India, supported the modernization policy in the hopes of converting Indians. They viewed Westernization as a means to undermine Indian religions and establish Christianity, establishing educational and healthcare institutions throughout the country.
However, missionaries were reluctant allies of the rationalist Radicals, as their scientific approach challenged not only Hindu and Muslim mythology but also Christian mythology.
The missionaries supported paternalistic imperialist policies as they deemed law and order and British supremacy necessary for their religious propaganda. They also sought support from British merchants and manufacturers, arguing that Christian converts would become better customers.
Raja Rammohun Roy and like-minded Indians supported the Radicals, recognizing the decline of their country and society, rejecting caste prejudices and social ills, and believing in the potential of science and humanism to save India.
The cautious and gradual approach to innovation, instead of full-fledged modernization, was driven by the persistence of a conservative mindset among British officials in India and the fear of a revolution among the Indian people if their religious beliefs and customs were interfered with.
Even the most ardent Radicals heeded this warning as they, like the rest of the British ruling class, prioritized the safety and continuation of British rule in India above all else.
However, after 1858, as Indians demonstrated their quick adoption of modernization and demanded governance based on principles of liberty, equality, and nationality, the policy of hesitant and weak modernization was gradually abandoned.
Over time, the British withdrew their support for reformers, aligning instead with socially conservative and orthodox elements of society, while also promoting communalism and casteism.
Humanitarian Measures
While the British made some efforts to implement humanitarian measures in India, their overall impact was limited, and these reforms had little effect on the lives of the majority of the population.
The outlawing of Sati in 1829, which was the practice of widows being burned alive on their husband's funeral pyre, was a significant achievement. However, the British government took this step only after pressure from enlightened Indians like Raja Rammohun Roy and missionaries who campaigned against this practice. The British rulers were initially hesitant due to fear of backlash from orthodox Indians.
Female infanticide, the killing of female children at birth, was prevalent among certain Rajput clans. Regulations prohibiting infanticide were passed in 1795 and 1802, but it was under the administration of Bentinck and Hardinge that strict enforcement took place.
Charles Wood Hardinge also outlawed the practice of human sacrifices, which was carried out by the Gond tribe.
The government passed the Widow Remarriage Act in 1856, allowing Hindu widows to remarry. This reform came about after a long-running agitation led by Pandit Ishwar Chandra Vidyasagar and other reformers.
However, the immediate impact of these reforms was insignificant. They did not significantly change the Indian social system or improve the lives of the majority of the population. It is acknowledged that a foreign government may have faced limitations in bringing about substantial changes in societal practices.
Overall, while these humanitarian measures represented progressive steps, they were often limited in scope and impact. The British administration faced challenges in implementing reforms that would truly transform Indian society, and the reforms themselves were often influenced by political considerations and the need to maintain British control rather than solely driven by a genuine desire to improve the lives of the Indian population.
In case you still have your doubts, contact us on 9811333901.
For UPSC Prelims Resources, Click here
For Daily Updates and Study Material:
Join our Telegram Channel – Edukemy for IAS
Visit our YouTube Channel – here