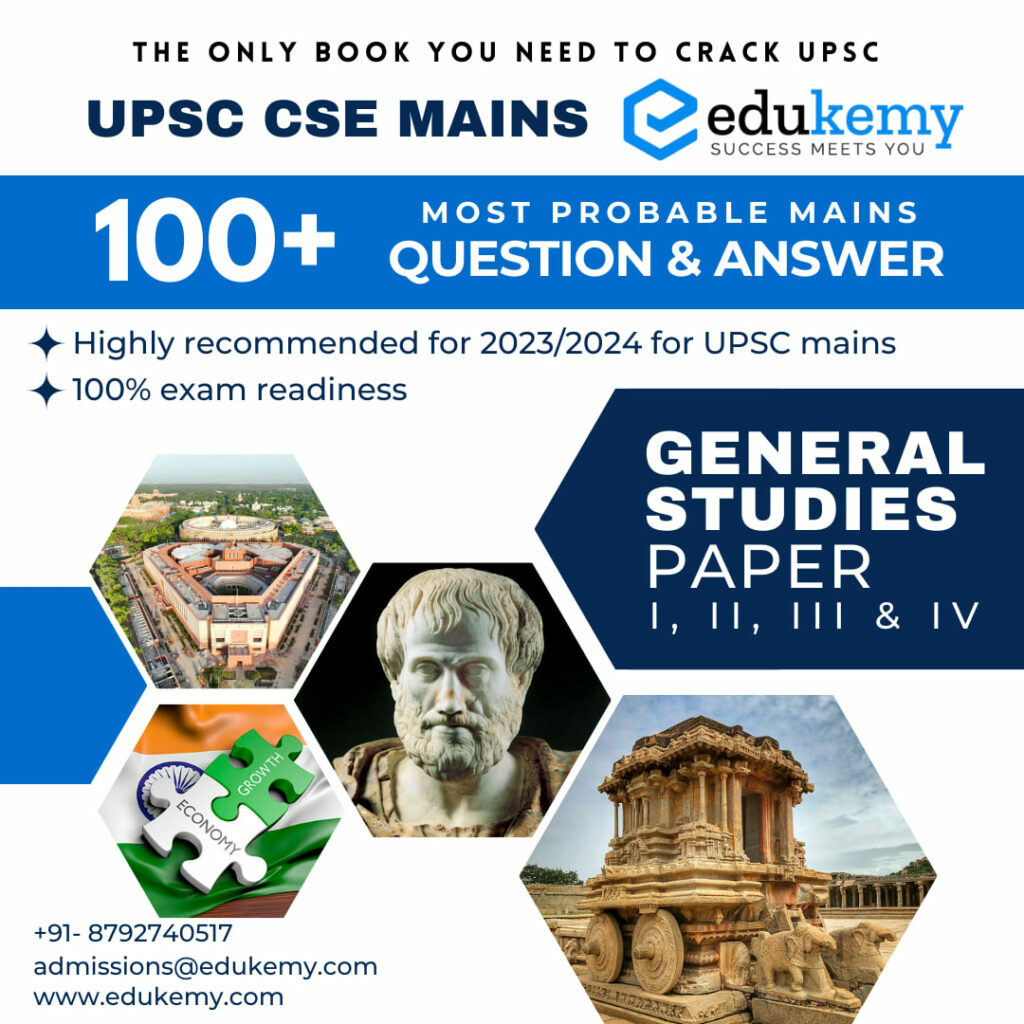 Modern Industries under British Rule
During the British rule in India, the country's industrial production suffered a significant decline. Prior to British colonization, India had a thriving and self-sufficient industrial sector, with industries such as textiles, cotton, silk, and handicrafts being the mainstays of the Indian economy. However, with the onset of the Industrial Revolution in Europe during the 18th and 19th centuries, the British government implemented policies that controlled and negatively impacted Indian industries.
The rapid development of industries in Europe created a demand for markets to sell their goods, and India became a supplier of raw materials to British industries rather than a hub of industrial production. The British government implemented various policies that favoured British industries and restricted the growth of Indian industries. These policies had a deep impact on the Indian economy and the status of Indian industries during British rule.
Textiles, cotton, silk, and handicrafts, which were once vibrant industries in India, gradually declined under British rule. Initially, these industries were predominantly in the hands of Indians, but their decline began towards the end of the 18th century. The British government's policies, such as high tariffs on Indian textiles, the establishment of British-controlled textile mills, and the promotion of British goods, crippled the Indian textile industry. The availability of cheap British-manufactured textiles flooded the Indian market and led to the demise of indigenous textile production.
Furthermore, the British government discouraged the development of other Indian industries by imposing heavy taxes and tariffs, limiting access to credit and capital, and favouring British-owned enterprises. This resulted in a loss of indigenous industrial capabilities and a growing dependence on imported goods.
The decline of Indian industries and the shift towards raw material production for British industries had a detrimental effect on the Indian economy. It disrupted the self-sufficiency and balanced growth of the economy, leading to an unequal trade relationship with Britain. India became economically dependent on Britain and its industrial production suffered, contributing to the impoverishment of the Indian population.
In summary, the British government's policies during their rule in India had a profound impact on the status and development of Indian industries. The decline of once-thriving industries, such as textiles, cotton, silk, and handicrafts, was a result of British policies that favoured British industries and restricted the growth of Indian industries. This shift from industrial production to raw material suppliers severely affected the Indian economy and led to economic dependence on Britain.
India was historically an economically advanced country with thriving industries and a favourable balance of trade. During the 17th and early 18th centuries, Indian industries were renowned for their craftsmanship, low-cost, and high-quality products. Traders from around the world came to India to exchange their gold and silver for Indian goods, leading to a favourable trade balance for India during that time.
The prosperity of India's industries and economy attracted attention worldwide. European observers like Daniel Defoe, in his 1708 publication "A Plan of the English Commerce," acknowledged the wealth drain caused by India's trade prosperity and warned European governments about the need to take action. Subsequently, various acts were implemented by European governments to restrict Indian goods in their markets and protect their own manufacturers.
The implementation of Acts 11 and 12 of William III's Cap, along with heavy duties and tariffs, drastically changed the conditions for Indian industries. India transitioned from being a manufacturing country to becoming a supplier of raw materials for European industries. This shift in trade patterns and the protectionist measures imposed by European governments had a negative impact on Indian industries.
These policies hindered the growth and development of Indian industries, as they faced barriers to exporting their products and encountered competition from European manufactured goods. The once prosperous Indian industries faced a decline as they struggled to compete with the protected markets and advanced technology of European nations during the Industrial Revolution.
Overall, the implementation of acts and trade restrictions by European governments significantly altered the status of Indian industries, transforming India from a manufacturing nation to a supplier of raw materials. This marked a turning point in the trajectory of Indian industries and contributed to their decline during the British colonial era.
The status of modern industries in India during British rule was characterized by several constraints and limitations. Although India had the necessary elements for economic growth, such as skilled labour, capital, markets, and an entrepreneurial spirit, colonial rule and its associated policies hindered the development of modern industries.
Here are some key points regarding the status of modern industries in India during that time:
Limited Industrial Development: Despite the establishment of major industries such as jute manufacturing, cotton textiles, and railways, the modern industrial processes did not spread easily across different sectors. As a result, India remained largely non-industrial and one of the world's poorest regions at the time of independence.
De-industrialization: While Europe experienced industrialization during this period, India witnessed de-industrialization. The dominance of British policy and the economic framework designed to sustain colonial rule contributed to the unsatisfactory performance of the Indian economy and the absence of significant modern industrial development.
Ownership and Control: Most of the modern Indian industries were owned or controlled by British capital. Indians had limited presence and control in these industries, with the cotton textile industry being an exception. British enterprises leveraged their close connections with suppliers, shipping companies, insurance firms, marketing agencies, and government officials to maintain their dominant position.
Financial Limitations: British-controlled banks and financial institutions made it difficult for Indians to access credit. Foreigners enjoyed more favourable borrowing terms, while Indians faced high-interest rates. Indians gradually developed their own banks and insurance companies, but foreign banks continued to hold a significant share of deposits.
Railway Policy: The government's railway policy discriminated against Indian enterprise by encouraging imports over domestic trade. Railway freight rates favoured imported goods, making it more challenging and costlier to distribute Indian products.
Absence of Heavy Industries: One of the weaknesses of Indian industrialization under colonial rule was the almost complete absence of heavy or capital goods industries. The lack of basic industries like steel, metallurgy, machinery, chemicals, and oil hindered rapid and independent industrial development.
Plantation Industries: Plantation industries such as indigo, tea, and coffee developed during this period, but they were predominantly owned by Europeans. The profits generated by these industries went out of the country, and the benefits for the Indian people were limited to unskilled job creation under harsh working conditions.
Limited Contribution to National Income: The share of modern industries in national income at the end of British rule was only 7.5 per cent. The overall industrial development in terms of production and employment was significantly lower compared to other countries and fell short of India's economic development requirements.
In summary, the modern industrial development in India during British rule faced numerous obstacles and limitations, including limited ownership and control by Indians, financial restrictions, discriminatory policies, and the absence of heavy industries. These factors contributed to India's slow industrial progress and its inability to compensate for the loss of traditional handicraft industries.
The status and development of major industries in India during British rule can be summarized as follows:
Coal and Mining Industry:
Coal mining in India can be traced back to ancient times, but large-scale mining efforts began during British rule.
The first significant coal mining enterprise was undertaken by Mr S.G. Healty and Mr John Summer in 1774 in Pachete and Birbhum.
The growth of the coal mining industry remained slow initially due to a lack of demand for coal.
With the establishment of other industries and the introduction of rail transport, the demand for coal increased steadily.
The output from coal mines in India witnessed a steady increase, especially in the latter half of the 19th century, due to the growing demand from other industries.
Plantation Industries:
Various plantation industries, including tea, coffee, rubber, and indigo, were developed during British rule in India.
Rubber was introduced in the 1870s and initially progressed slowly. However, after 1906, rubber plantations gained momentum.
Coffee cultivation gained interest from the British government in the early 1820s, and with incentives provided by the East India Company, steady growth was observed.
Indigo, which had been famous in India for its quality and quantity, experienced a decline in the early 18th century due to competition from Southern America and West Indies.
However, with the growth of cotton manufacturing under the influence of Europeans, indigo production began to develop, and numerous indigo factories were established in Bengal and other regions.
The cultivation of natural indigo became unprofitable in the late 19th century due to competition from German-made synthetic dyes.
Cotton Industry:
India's cotton industry, known as the birthplace of cotton production, experienced a decline in the early 19th century.
Heavy tariffs on Indian cotton, the invention of power looms, the monopoly of trade by the East India Company, and increasing duties on Indian cotton contributed to the decline.
By 1832, Indian manufacturers were almost removed from the market, reflecting the significant impact on the Indian cotton industry.
Iron and Steel Industry:
The iron and steel industry played a crucial role in India's economic and industrial development.
Efforts were made to establish iron and steel factories, but many ventures failed due to factors such as lack of capital, defective machinery, and inexperience.
Investigations revealed that the success of the iron and steel industry depended on modern methods, techniques, and regions with abundant coal and iron resources.
Despite several failures, the British government made efforts to strengthen the iron and steel industry in India.
In conclusion, the British government's policies and practices during the colonial era had a significant impact on India's industries. While some industries experienced growth and development, others suffered due to trade restrictions, tariffs, competition from imported goods, and other factors. The country's position shifted from being self-sufficient to becoming a supplier of raw materials to British industries. The exploitation of India's resources and the limitations imposed on its industries had long-lasting consequences for the economy.
The Deindustrialisation of Colonial India
During the first half of the nineteenth century, British colonial rule led to the deindustrialization of colonial India. This process refers to the gradual reduction or deterioration of a nation's industrial capacity, resulting in a decline in manufacturing employment due to various economic or political factors. The term "Indian Economic Deindustrialisation" specifically describes the period of industrial decline in the Indian economy from 1757 to 1947.
Under British rule, India's industrial sector suffered significantly as the focus was primarily on agriculture, ensuring a steady supply of cheap raw materials for British industries and a ready market in India for British manufactured goods. Indigenous courts that supported handicrafts and employed craftspeople disappeared, leading to the decline of traditional handicraft industries. This decline continued rapidly until the beginning of the 19th century, resulting in unemployment and extreme poverty in the country.
The British conquest resulted in deindustrialization and increased reliance on agriculture in India. The percentage of the population dependent on agriculture increased from 63.7 per cent in 1901 to 70 per cent in 1941. The pressure on agriculture, combined with factors such as one-way free trade that flooded the Indian market with cheap machine-made British imports, led to India becoming an agricultural colony of Britain. India went from being a major exporter of cotton goods to an importer of British cotton products, while its own textile industry declined. Tariffs imposed on Indian textiles made them unaffordable, and Indian products faced difficulties entering European markets.
Unlike other countries experiencing industrialization during that time, India did not undergo a simultaneous industrialization process alongside the loss of traditional livelihoods. This further contributed to India's deindustrialization while Europe witnessed a thriving Industrial Revolution. The decline of cities and ruralization became prominent features of deindustrialization, as artisans abandoned their crafts and turned to agriculture due to diminishing returns and repressive policies.
The process of deindustrialization destroyed India's traditional village economy, which had previously blended agriculture and handicrafts. The disappearance of noble courts as a source of demand, the impact of the industrial revolution, and the inability of traditional industries to compete with imported goods hastened the decline of Indian handicrafts. The decline was also attributed to flaws in the industrial structure, such as the lack of efforts to identify potential markets and the control of foreign trade by foreigners.
The outcome of deindustrialization was the devastation of India's handicraft industry and the ruralization of the country. The spinning wheel was destroyed, and the Indian handloom was broken up, disrupting the internal balance of the village economy. Artisans were forced into agriculture, leading to overcrowding and inefficiency in the agricultural sector. The imbalance in the occupational structure resulted in rural unemployment and underemployment, while India became a major market for British-made cotton products and a significant supplier of grain.
Overall, the large-scale deindustrialization had profound economic consequences, including the loss of India's traditional economy based on agriculture and handicrafts. It played a significant role in India's underdevelopment and increasing poverty, proving to be a disastrous process for millions of people.
In case you still have your doubts, contact us on 9811333901.
For UPSC Prelims Resources, Click here
For Daily Updates and Study Material:
Join our Telegram Channel – Edukemy for IAS
Visit our YouTube Channel – here