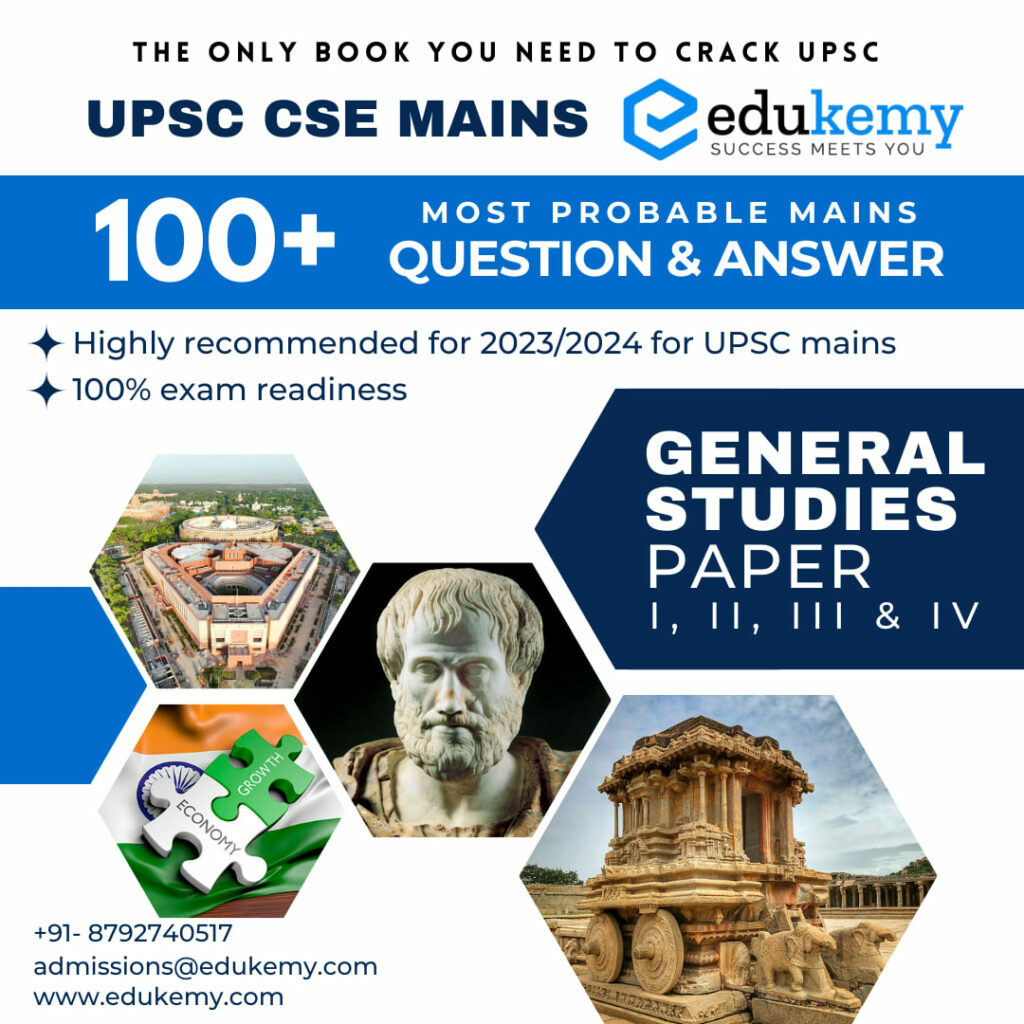 The optional subject of Sociology has gained substantial traction among aspirants preparing for the prestigious Union Public Service Commission (UPSC) examinations. Unveiling the roadmap to success in the UPSC Mains, the insightful analysis of previous year's question papers stands as an indispensable tool for candidates aiming to conquer the challenges of this competitive arena. Focusing on the thematic domain of Sociology as Science, the years spanning 2013 to 2023 have witnessed a dynamic evolution in the pattern of questions, reflecting the changing landscape of scientific inquiry and its intersection with societal paradigms. By delving into the rich repository of questions, students can glean profound insights into the essence of sociology as a science, fostering critical thinking and analytical skills essential for navigating the complexities of the UPSC examinations.
Embarking on the journey to explore the previous year's questions on Sociology as Science not only unravels the intricate nuances of scientific methodologies but also underscores the crucial role of scientific inquiry in comprehending the complexities of societal phenomena. From exploring the scientific underpinnings of social research to dissecting the interplay between empirical evidence and theoretical frameworks, the UPSC Mains questions have consistently emphasized the pertinence of adopting a scientific lens for sociological analysis. Aspiring candidates can leverage this reservoir of knowledge to cultivate a comprehensive understanding of the scientific dimensions of sociology, thereby equipping themselves with the requisite acumen to tackle multifaceted questions with finesse and precision. By embracing the wealth of wisdom embedded within the previous year's questions, sociology enthusiasts can embark on a transformative journey of intellectual exploration, solidifying their grasp on the intricate interplay between sociology and the scientific realm.
Sociology as Science – Previous Year Questions (UPSC CSE Mains Sociology Optional)
1. How does a researcher achieve objectivity in interpretative research? (2022)
2. What are the shortfalls of positivist philosophy that gave rise to the nonpositivist methods of studying social reality? (2022)
3. Do you think ethnomethodology helps us in getting reliable and valid data? Justify your answer. (2021)
4. How far are sociologists justified in using positivist approach to understand social reality? Explain with suitable illustrations (2021)
5. Methodology is a system of rules, Principles and procedures, which forms scientific investigation. Comment. (2020)
6. Phenomenological perspectives in Sociology reject many of the assumption of positivism, Comment. (2020)
7. Is Sociology a Value -free Science? Discuss. (2020)
8. Is non-positivistic methodology scientific? Illustrate (2018)
9. Does scientific method make Sociology a science? Illustrate your answer with Durkheim's method. (2018)
10. Explain with examples, the explanatory and exploratory designs of social research (2018)
11. Examine ethnomethodological and phenomenological perspectives as critique of positivism (2017)
12. Examine the basic postulates of positivism and post-positivism. (2017)
13. Elaborate the main tenets of interpretative perspective in sociology (2017)
14. What is 'value-free sociology' ? Clarify (2016)
15. Describe the basic postulates of scientific method. How far are these followed in sociological research ? (2016)
16. Is Sociology a Science ? Give reasons for your answer? (2015)
17. Discuss the relevance of historical method in the study of society ? (2015)
18. "Non-positivistic methodology is essential for understanding human behaviour." Discuss. (2015)
19. Write short answer of the following in about 150 words : How is objectivity different from value neutrality ? Discuss with reference to Weber's views on methodology. (2014)
20. In what way 'interpretative' method is different from 'positivist' approach in the study of social phenomena ? (2014)
21. Critically examine positivistic approach in sociological studies. (150 words) (2013)
22. Write short note on the following, keeping sociological perspective in view : Interpretative Sociology. (2012)
23. Write short note on the following, keeping sociological perspective in view : Fact Value and Objectivity (2012)
24. Write short note on Fact and Value, keeni,, sociological perspective in view. In about 150 words. (2011)
25. Write short note on Serendipity. (2010)
26. Comment on the reasons why neo-idealists and symbolic interactionists are critical of 'positivism' in Sociology (2009)
27. Write short note on Problems of objectivity in sociological research (2009)
28. Write short note : Role of values in sociological enquiry (2008)
29. Write short note : Sociology as a science of society. (2007)
30. Write short note : Social research design. (2005)
31. Objectivity and Value Neutrality in Social Research. (2004)
32. Highlight the problem of objectivity and valueneutrality in Social Research. Elaborate, with suitable examples, the limitations associated with the tools of measurement in Social Science Research. (2003)
33. Write short note : Theory and Fact. (2002)
34. Write short note : Sociology as a science. (2002)
35. Write short note : Problem of objectivity in social research. (2000)
36. Write short note : Value neutrality in social science (1998)
37. Write short note : A good hypothesis (1997)
38. Is it possible to study social phenomenon scientifically? Give a critical answer. (1997)
39. Write short note : Value – free sociology (1996)
40. Write short note : Methods of science and sociology (1995)
41. Write short note : Comparative method in Sociology. (1994)
42 Write short note : Significance of objectivity in sociological research. (1993)
43 Write short note : Design of sociological research. (1992)
44. Write short note : Methods of scientific investigation (1991)
45. Write short note : The problem of objectivity (1991)
46. Discuss the nature and character of voluntary associations. What is their importance in developing societies ? (1990)
47. Write short note : Bearing of research on theory (1988)
48. Write short note : The problem of objectivity in Sociology. (1986)
49. Write short note : Research Design (1985)
50. Write short note : Sociology as a science of society. (1985)
51. Write short note : Rapport and objectivity in social science research. (1984)
FAQs on Sociology as Science
Is sociology considered a science? Sociology is often regarded as a science due to its systematic study of social phenomena, application of empirical research, and use of various scientific methodologies. While it may not adhere strictly to the natural sciences' experimental methods, sociology employs rigorous research and analysis to understand and explain human behavior, social interactions, and societal structures.
What are the key characteristics of sociology as a science? Sociology, as a scientific discipline, is characterized by its emphasis on empirical research, systematic observation, and the formulation of theories based on evidence. It employs both qualitative and quantitative research methods to study social patterns, structures, and changes over time. Additionally, sociology as a science emphasizes objectivity, verifiability, and the use of replicable research techniques to ensure the reliability of its findings.
How does sociology as a science contribute to understanding complex social issues? Sociology, as a scientific discipline, contributes significantly to the understanding of complex social issues by providing a systematic framework for analyzing and interpreting societal dynamics. Through the application of scientific methodologies, sociologists can identify patterns of behavior, societal trends, and underlying causes of social phenomena, thereby offering valuable insights into issues such as inequality, social stratification, and cultural changes.
What role does empirical evidence play in sociology as a science? Empirical evidence serves as a cornerstone in sociology as it provides the factual basis for understanding social phenomena and testing sociological theories. By collecting and analyzing empirical data through various research methods such as surveys, interviews, and observations, sociologists can validate or refute hypotheses, thereby contributing to the development of evidence-based solutions to social problems and the advancement of sociological knowledge.
In case you still have your doubts, contact us on 9811333901.
For UPSC Prelims Resources, Click here
For Daily Updates and Study Material:
Join our Telegram Channel – Edukemy for IAS
Visit our YouTube Channel – here