India and ASEAN to expand trade despite RCEP walkout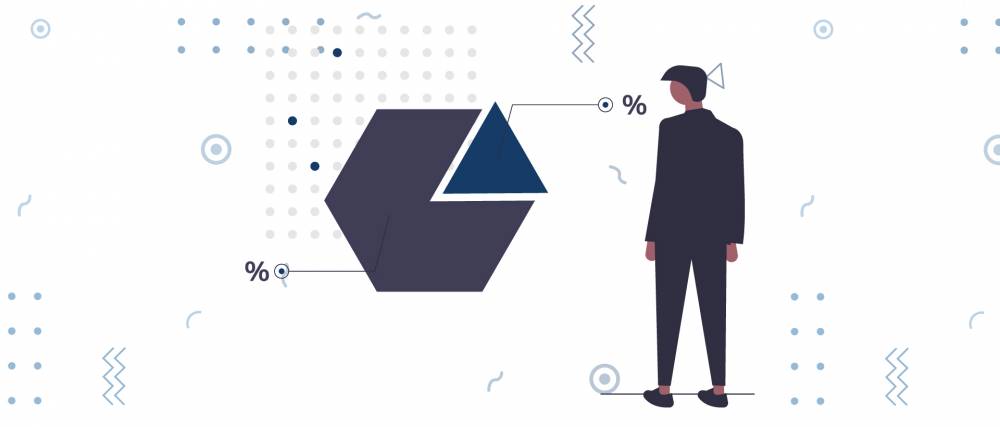 Published on
Nov-24-2020
· India and ASEAN to expand trade despite RCEP walkout- the Hindu- 13th November
· Cohesive, responsive ASEAN must for security, growth in region: PM - The Indian Express- 13th November
(GS 2- India and its neighborhood- relations, Regional groupings affecting India's interests)
In News
· 17th ASEAN-India Summit was held virtually via videoconferencing amidst COVID 19 pandemic.
About Association of Southeast Asian Nations (ASEAN)
Establishment
o ASEAN came into existence with the signing of Bangkok Declaration in 1967.
o Founding fathers of ASEAN were Indonesia, Malaysia, Philippines, Singapore and Thailand.
o Later Brunei Darussalam in 1984, Vietnam in 1995, Laos and Myanmar in 1997 and finally Cambodia in 1999 joined ASEAN.
Aim
o To promote intergovernmental cooperation and facilitate economic, political, security, military, educational and socio-cultural integration among its members and other countries in Asia.
Highlights of 17th ASEAN-India Summit
On COVID 19
o India stressed on leveraging strong ASEAN-India ties in the fight against the pandemic.
o India welcomed ASEAN's initiatives to fight the pandemic.
o India committed $1 million to the ASEAN COVID-19 recovery fund.
On trade and investment
o India called for an early review of ASEAN-India Trade in Goods Agreement (AITIGA).
o India underlined the importance of diversification and resilience of supply chains for post-Covid economic recovery.
o Deliberations over ways to increase trade between ASEAN-India despite India's exit from RCEP Agreement.
Why India walked out of the RCEP Free Trade Agreement in 2019 after negotiations for more than six years?
Ø It did not address India's concerns about being flooded by goods from China.
Ø Issue pertaining to trade deficits.
Ø Need to protect domestic agricultural and dairy sectors.
On ASEAN's "Outlook on Indo-Pacific" and India's "Indo-Pacific Oceans Initiative"
o India invited ASEAN countries to cooperate on various pillars of India's Indo-Pacific Oceans Initiative (IPOI).
o Both sides appreciated the similarities between India's 'Indo-Pacific Oceans Initiative' and ASEAN's 'Outlook on Indo-Pacific'.
On security
o Issues of regional and global security were discussed.
o Deliberations focused on the issues of South China Sea and terrorism among others.
o ASEAN acknowledged India's contribution in the region towards promoting peace and stability.
o Both sides committed to adhere to international laws especially UNCLOS for promoting free, open, inclusive and rules-based Indo-Pacific region in the backdrop of China's naval aggression.
On Capacity Building
o ASEAN appreciated India's capacity-building initiatives including the PhD Fellowship Programme at IITs and setting up of Centres for Excellence in Software Development and Training in CLMV countries (Cambodia, Laos, Myanmar and Vietnam).
India- ASEAN Relations
o ASEAN-India Strategic Partnership stands on a strong foundation of shared geographical, historical and civilizational ties.
o Strength of Indian-ASEAN relations were on a full display when all ASEAN leaders graced India's 69th Republic Day Celebrations in 2018.
o India's focus on a strengthened and multi-faceted relationship with ASEAN is an outcome of the significant changes in the world's political and economic scenario since the early 1990s and India's own march towards economic liberalisation.
o From Look East Policy to Act East Policy
o It has today matured into a dynamic and action oriented 'Act East Policy.
o Act East Policy was formally enuniciated at the 12th ASEAN India Summit and the 9th East Asia Summit in Myanmar in 2014.
o Success on India's Act East Policy will depend upon connectivity projects in North East.
o This calls for expedition of projects like India-Myanmar-Thailand Trilateral Highway and Kaladan Multi-Modal Transit Transport Project etc.
| | | |
| --- | --- | --- |
| | LOOK EAST POLICY | ACT EAST POLICY |
| Year | 1992 | 2014 |
| Focus | Economic cooperation | Economic cooperation and security integration |
| Area of Concern | Confined to South East Asia | South East Asia plus East Asia |
Political Security Cooperation
o Faced with growing traditional and non-traditional challenges, politico-security cooperation is a key and an emerging pillar of ASEAN-India relationship.
o What define the landscape of common security threats to our societies?
o Rising export of terror.
o Growing radicalization through ideology of hatred.
o Spread of extreme violence.
o India hosted ASEAN Plus military exercise (Force 18) in 2018.
Socio-Cultural Cooperation
o People to people contact.
o Students Exchange Programme.
o Scholarships for ASEAN students for higher education at Nalanda University.
o Special Training Course for ASEAN diplomats.
o Exchange of Parliamentarians.
o Participation of ASEAN students in the National Children's Science Congress.
o ASEAN-India Eminent Persons Lecture Series.

Agriculture
o Exchange of Farmers.
o ASEAN-India Fellowships for Higher Agricultural Education in India and ASEAN.
o Exchange of Agriculture Scientists.
o Training Course on Organic Certification for Fruits and Vegetables etc.
o ASEAN-India Collaborative R&D Project on Mariculture, Bio-mining and Bioremediation Technologies etc.
The up-gradation of the relationship into a Strategic Partnership in 2012 was a natural progression to the ground covered since India became a Sectoral Partner of the ASEAN in 1992, Dialogue Partner in 1996 and Summit Level Partner in 2002

Some of the prominent projects
o Space Project envisaging establishment of a Tracking, Data Reception/Data Processing Station in Ho Chi Minh City, Vietnam.
o Upgradation of Telemetry Tracking and Command Station in Biak, Indonesia.
o Setting up of Centres of Excellence in Software Development & Training in CLMV countries.
o e-Network for provision of tele-medicine and tele-education in CLMV countries.