Govt rolls out 1.19 lakh cr stimulus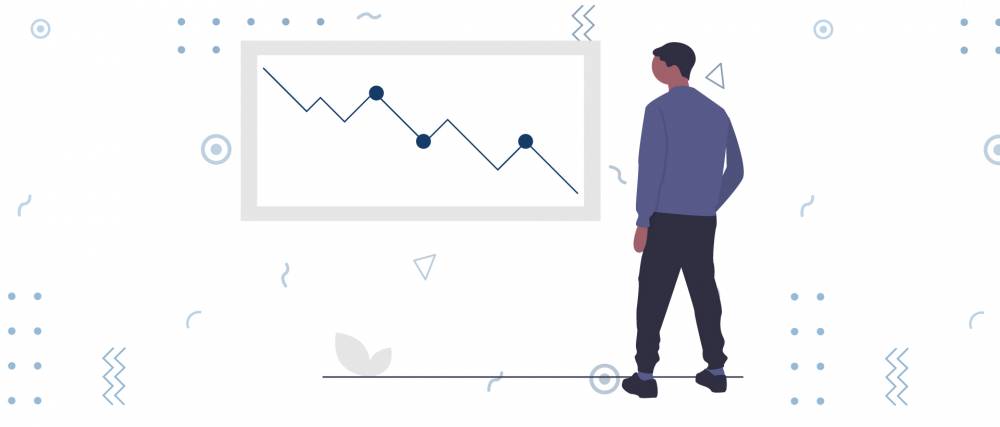 Published on
Nov-24-2020
· Govt rolls out 1.19 lakh cr stimulus - The Hindu- 13th November
· Incentives for hiring, real-estate; more credit for stressed sectors – The Indian Express- 13th November
(GS 2- Government policies and interventions for development; GS 3- Mobilization of resources, growth, development and employment)
In News
· Centre has rolled out ₹1.19 lakh-crore stimulus package as part of Atmanirbhar Bharat Abhiyan 3.0
Amanirbhar Bharat Abhiyan (Self Reliant India)
· PM's Vision
o Make India a bigger and more important part of the global economy.
o Slogans like Vocal for Local, Made for World are gaining traction.
· Self Reliant India in sync with Vasudhaiva Kutumbakam
o India with its basic ethos of Vasudhaiva Kutumbakam, the world is one family, strives to stand with the world in these turbulent times.
o When India endeavors to become self-reliant, it doesn't advocate a self-centered system.
o In India's self-reliance there is a concern for the whole world's happiness, cooperation and peace.
· Atmanirbhar Bharat 3.0 @ Challenging Times
o RBI has reported that India has entered a technical recession for the very first time.
o The action plan for a Self-Reliant India is envisioned at a pertinent time.
o The initiatives and schemes undertaken in last few years have already paved the way for this journey towards making India Self-Reliant.
· Early foundations for a Self-Reliant India have already been laid
o Be it JAM Trinity of taking the benefits to the last mile,
o Start-Up India for creating ecosystem for young entrepreneurs,
o the push for Make in India,
o Achieving self-reliance in the production of PPE kits in such a short span of time is another breakthrough in this regard.
Pillars of Self-Reliant India- The magnificent building of self-reliant India will stand on following five pillars
| | | |
| --- | --- | --- |
| S No | Pillar | Description |
| 1 | Economy | An economy that brings quantum Jump rather than just incremental change |
| 2 | Infrastructure | An infrastructure that became the identity of modern India. |
| 3 | Systems | A system that is driven by technology and has the potential to fulfill the dreams of the 21st century |
| 4 | Demography | Our Vibrant Demography is our strength and inspirational energy for a self-reliant India. |
| 5 | Demand | Full utilisation of the power of demand & supply calls for empowerment of every stakeholder in the supply chain. |
Key Measures of Centres' Stimulus
Following are 12 key measures as part of Centre's stimulus to the economy under AatmaNirbhar Bharat 3.0
1) AatmaNirbhar Bharat Rozgar Yojana
A new scheme to incentivize job creation during COVID-19 recovery has been launched.
Beneficiaries / New Employees under the scheme would be:
Any new employee joining employment in EPFO registered establishments on monthly wages less than Rs 15,000.

EPF members drawing monthly wage of less than Rs 15,000 who made exit from employment during covid-19 pandemic from March 1, 2020, to September 30, 2020, and is employed on or after October 1, 2020.
2)Emergency Credit Line Guarantee Scheme for MSMEs, businesses, MUDRA borrowers and individuals (loans for business purposes), has been extended till March 31, 2021.
A Credit guarantee support scheme ECLGS 2.0 is being launched for Healthcare sector and 26 stressed sectors.
3) Production Linked Incentive worth ₹ 1.46 Lakh Crore to 10 champion sectors.
10 more Champion Sectors will be covered under the Production Linked Incentives Scheme to help boost competitiveness of domestic manufacturing.
The ten sectors are - Advance Cell Chemistry Battery, Electronic/Technology Products, Automobiles & Auto Components, Pharmaceuticals Drugs, Telecom & Networking Products, Textile Products, Food Products, High Efficiency Solar PV Modules, White Goods (ACs & LED), and Specialty Steel.
4) ₹ 18,000 Crore Additional outlay of for PM Awaas Yojana - Urban
A sum of Rs 18000 cr is being provided for PMAY- Urban over and above Rs. 8000 Crore already allocated this year. This will help ground 12 Lakh houses and complete 18 Lakh houses, create additional 78 Lakh jobs and improve production and sale of steel and cement, resulting in multiplier effect on economy.
5) Support for Construction & Infrastructure – Relaxation of Earnest Deposit Money & Performance Security on Government Tenders
To provide ease of doing business and relief to contractors whose money otherwise remains locked up, performance security on contracts has been reduced from 5-10% to 3%. It will also extend to ongoing contracts and Public Sector Enterprises.
6) Income Tax relief for Developers & Home Buyers
Differential between circle rate and agreement value in real estate income tax under Section 43 CA of IT Act has been increased from 10% to 20%. This is for primary sale of residential units up to ₹ 2 Crore (from date of announcement of this scheme, till June 30 2021).
7) Platform for Infra Debt Financing
Government will make ₹6,000 Crore equity investment in debt platform of National Investment and Infrastructure Fund (NIIF), which will help NIIF provide a debt of ₹ 1.1 Lakh Crore for infrastructure projects by 2025.
8) Support for Agriculture: ₹65,000 Crore for subsidized fertilizers
As fertilizer consumption is going up significantly, ₹65,000 Crore is being provided to ensure increased supply of fertilizers to farmers to enable timely availability of fertilizers in the upcoming crop season.
9) Boost for Rural Employment:
Additional outlay of ₹10,000 Crore is being provided for PM Garib Kalyan Rozgar Yojana to provide rural employment. This will help accelerate rural economy.
10) Boost for Project Exports
₹3,000 Crore boost is being provided to EXIM Bank for promoting project exports under Indian Development and Economic Assistance Scheme (IDEAS Scheme). This will help EXIM Bank facilitate Lines of Credit development assistance activities and promote exports from India.
11) Capital and Industrial Stimulus
₹10,200 Crore additional budget stimulus is being provided for capital and industrial expenditure on domestic defence equipment, industrial infrastructure and green energy.
12) R&D grant for COVID Vaccine
₹900 Crore is being provided to Department of Biotechnology for Research and Development of Indian COVID Vaccine.