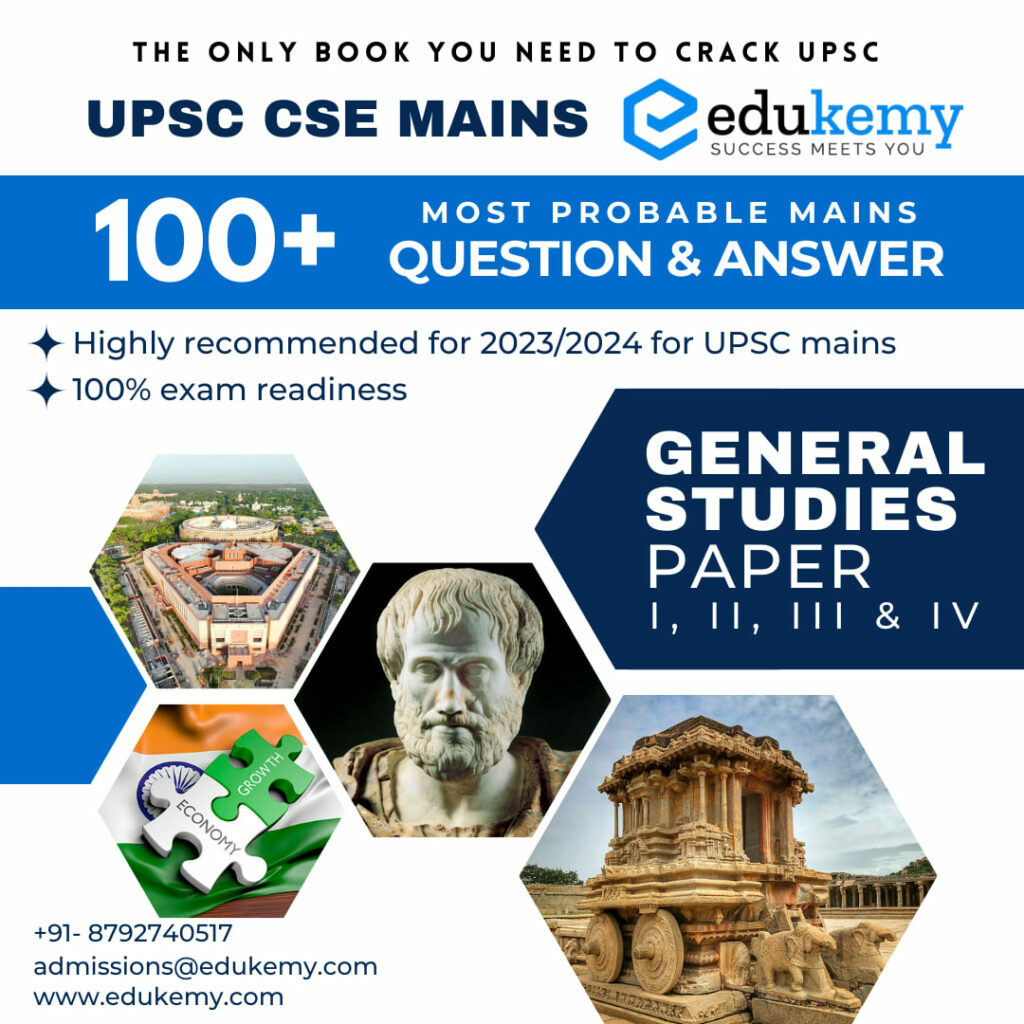 Welcome to our blog, where we delve into the fascinating realm of UPSC Civil Services Examination preparations, particularly for history enthusiasts. One of the most dynamic and captivating optional subjects offered in this prestigious exam is "History." With a rich tapestry of topics to explore, it's no wonder that history aspirants find themselves engrossed in the tales of the past. In this series, we embark on a journey through the past decade, from 2013 to 2023, to review and dissect the History Optional Subject-Wise Previous Year Questions in UPSC Mains, focusing on the theme of "Consolidation as a Nation." Join us as we unravel the complexities of India's historical evolution, from the time of colonial rule to the forging of a united and democratic nation.
This series aims to provide a comprehensive resource for UPSC history optional candidates seeking to understand the examination trends and the depth of knowledge required to excel in this subject. We will take you on a chronological voyage through the past papers, offering insights, analysis, and expert guidance to help you gain a better understanding of how historical themes and concepts have been tested over the years. Whether you're a seasoned history buff or just starting your UPSC journey, our blog will be a valuable companion as you navigate the intricate landscape of Indian history and its role in nation-building. So, let's set sail and explore the nuances of "Consolidation as a Nation" in the UPSC Mains from 2013 to 2023, with the aim of sharpening your historical acumen and enhancing your chances of success in this prestigious examination.
Consolidation as a Nation History – Previous Year Questions (UPSC CSE Mains History Optional)
Consolidation as a Nation; Nehru's Foreign Policy; India and her neighbours (1947-1964); The linguistic reorganisation of States (1935-1947); Regionalism and regional Inequality; Integration of Princely States; Princes in electoral politics; the Question of National Language.
1. 'The new India was not to be built up, as late nineteenth century patriots had thought, by copious draught from the past, but rather by frequent injections from the energetic contemporary west.' Comment in about 200 words. (1990)
2. Jawaharlal Nehru was the architect of India's policy of non-alignment. In the light of this statement discuss India's relations with the two 'Power Blocks' between 1947-1964. (2001)
3. Analyse Indian foreign policy of Nonalignment between 1947 and 1964. (2004)
4. "With great skill and masterful diplomacy and using both persuasion and pressure, Sardar Vallabhbhai Patel succeeded in integrating the hundreds of princely states with the Indian Union. Discuss. (2007)
5. Would you agree that India's effort to pursue an independent foreign policy was a highlight of post – 1947 politics? (2011)
6. "Nehru's policy of Non-Alignment came to symbolize the struggle of India and other newly independent nations to retain and strengthen their independence from colonialism." Critically examine in 150 words. (2012)
7. "The reorganization resulted in rationalizing the political map of India without seriously weakening its unity. If anything, its result has been functional, in as much as it removed what had been a major source of discord, and created homogeneous political units which could be administered through a medium that the vast majority of the population understood. Indeed it can be said with the benefit of hindsight that language, rather than being a force for division, has proved a cementing and integrating influence." Examine. (2013)
8. "Sardar Patel accomplished a silent revolution by ensuring the absorption and assimilation of a multitude principalities without shedding even a drop of blood." Elucidate. (2014)
9. "India's need for a federal system was more an imperative than a political choice." Do you agree? (2016)
10. Throw light on the nature of 'Instrument of Accession' and 'Standstill Agreement' signed by the Princely State with the Indian Union. (2017)
11. Critically examine: "States' reorganization did not, of course, resolve all the problems relating to linguistic conflicts." (2018)
12. "After Indian Independence India-China relations started on a high note, but during the course of the coming years India had to face a bitter experience due to the Chinese aggression." Elaborate. (2020)
13. "The Reorganisation of the States on the basis of language was a major aspect of national consolidation and integration''. Comment. (2020)
14. How was the Princely States integrated in the Indian Union after the partition? What role did Sardar Patel play in it? (2021)
FAQs on Consolidation as a Nation
1: What are consolidation rules in the context of nation-building and history?
Answer: Consolidation rules, in the context of nation-building and history, refer to the set of principles, policies, and strategies employed to strengthen and solidify a nation's unity and cohesion. These rules are often applied in situations where a nation is facing challenges related to internal divisions, regional disparities, or ethnic, cultural, or religious differences. Consolidation rules can include measures to establish a common identity, promote national integration, and foster a sense of belonging among diverse groups within the nation. They may involve legal, political, and social mechanisms to ensure that a nation's people come together to form a united and cohesive whole.
2: How do you unite a divided nation?
Answer: Uniting a divided nation is a complex process that requires a combination of political, social, and economic strategies. It typically involves:
Inclusive Governance: Ensuring that all segments of the population have a say in decision-making processes and that power is not concentrated in the hands of a single group.
Economic Development: Addressing disparities in wealth and opportunity by promoting economic growth and equitable distribution of resources.
Cultural and Social Integration: Encouraging interactions among different groups, promoting cultural exchanges, and fostering a sense of shared identity and belonging.
Education and Media: Using education and media to promote a common national narrative and historical understanding.
Conflict Resolution: Addressing historical grievances and conflicts through peaceful means, dialogue, and reconciliation.
Legal Framework: Ensuring that the legal system upholds the rights and protections of all citizens.
Unifying a divided nation is an ongoing process that requires the active participation and cooperation of all stakeholders, as well as a commitment to the principles of justice, equality, and inclusivity.
3: What is the definition of a consolidated nation?
Answer: A consolidated nation is one in which the process of nation-building has successfully taken place, resulting in a strong and cohesive political entity. In such a nation, various social, cultural, and political groups have come together to form a shared identity and a sense of belonging. Consolidated nations often exhibit political stability, a well-functioning government, and a common national identity that transcends regional, ethnic, or religious differences. They have typically overcome historical divisions and are characterized by a sense of unity, shared values, and a commitment to the nation's collective welfare. The term "consolidated nation" reflects a successful outcome of the nation-building process.
4: Why is democratic consolidation important?
Answer: Democratic consolidation is crucial for the stability and sustainability of democratic systems. It refers to the process by which democratic institutions, practices, and norms become deeply ingrained in a society and enjoy widespread acceptance and support. The importance of democratic consolidation lies in:
Political Stability: Consolidated democracies are less prone to political upheaval, coups, and authoritarian backsliding, which contributes to long-term political stability.
Protection of Rights: A consolidated democracy ensures that individual and minority rights are respected and protected, fostering a more inclusive and just society.
Economic Development: Stable democratic institutions promote economic growth, investment, and innovation, contributing to a nation's prosperity.
International Relations: Consolidated democracies often engage in peaceful diplomacy and are seen as reliable partners in international affairs.
Citizen Participation: Democratic consolidation encourages active citizen participation, leading to a more engaged and informed populace.
In case you still have your doubts, contact us on 9811333901.
For UPSC Prelims Resources, Click here
For Daily Updates and Study Material:
Join our Telegram Channel – Edukemy for IAS
Visit our YouTube Channel – here