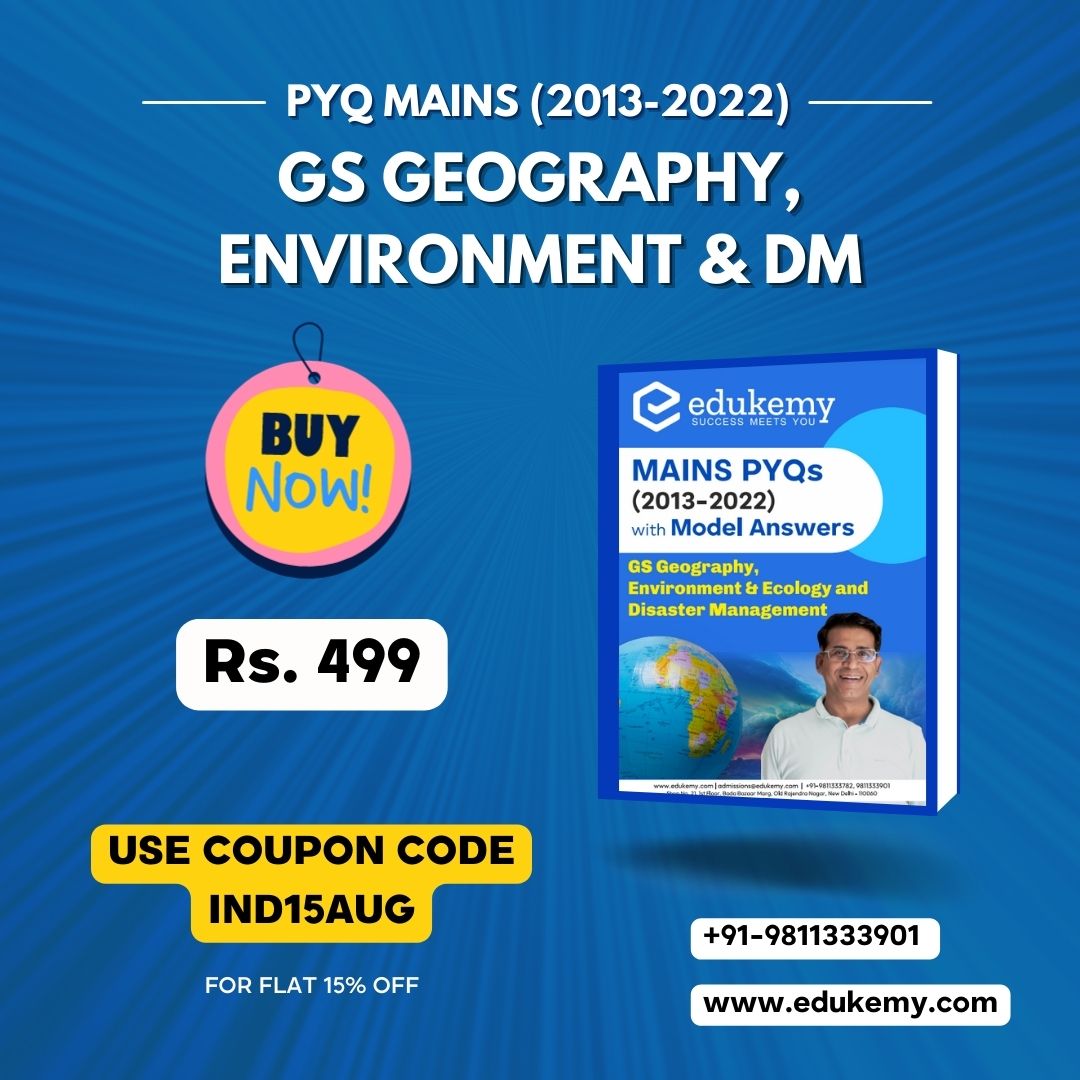 Revise effectively for the UPSC Prelims (Civil Services Preliminary Examination) is crucial because this exam requires a comprehensive understanding of a wide range of topics. Here are some tips on how to revise effectively for UPSC Prelims:
Have a Clear Plan:

Create a detailed study plan or revision timetable. This should cover all the subjects and topics you need to revise.

Focus on the Syllabus:

UPSC Prelims has a specific syllabus. Make sure your revision is aligned with it. Don't waste time on topics that are not included.

Prioritize:

Identify the areas where you need the most improvement and prioritize them. Focus on your weaknesses, but don't neglect your strengths.

Make Short Notes:

Condense your notes into concise, easy-to-review summaries. These short notes can be very helpful for last-minute revisions.

Use Standard Study Material:

Rely on standard textbooks and study materials recommended for UPSC. Avoid over-reliance on internet resources, as they may not be as reliable or aligned with the exam's requirements.

Practice with Previous Year Papers:

Solve previous years' question papers. This will help you understand the exam pattern and the types of questions asked.

Mock Tests:

Take regular mock tests to gauge your performance. Simulate exam conditions as closely as possible while taking these tests.

Analyze Your Mistakes:

After each mock test, carefully analyze your mistakes. Understand why you got questions wrong and learn from them.

Stay Updated:

Keep yourself updated with current affairs. Read newspapers, watch news programs, and follow reputable online sources.

Group Study:

Discussing and teaching topics to others can help reinforce your understanding. Join study groups if you find them beneficial.

Mind Maps and Diagrams:

Create visual aids like mind maps and diagrams to help you remember complex topics. Visual aids can be especially useful for subjects like geography and history.

Revision in Phases:

Break your revision into phases. For example, focus on one subject or section at a time, and move on to the next once you are confident with your understanding.

Healthy Lifestyle:

Ensure you're getting enough sleep, eating well, and maintaining a healthy lifestyle. This is essential for retaining information.

Stay Positive and Manage Stress:

Maintain a positive attitude, and practice stress management techniques like meditation or yoga to stay calm during the exam period.

Time Management:

Keep track of your time during revisions and allocate more time to areas that need it. Avoid overloading yourself with information at the last minute.

Stay Consistent:

Consistency is key. Even if you have limited time, it's better to revise consistently rather than cramming.

Use Technology:

Make use of apps and online resources designed for UPSC preparation. These can provide additional practice and guidance.

Seek Guidance:

If you have doubts or need clarifications, don't hesitate to seek guidance from teachers, mentors, or fellow aspirants.
Understanding the Importance of Revision
Revision is a critical and often underestimated aspect of the learning and creative process. Whether you're a student, a writer, an artist, or working in any field, revision plays a crucial role for several reasons:
Error Correction: Revision allows you to identify and correct errors, be they factual, grammatical, or logical. It helps you ensure the accuracy and quality of your work.
Clarity: Through revision, you can refine your ideas and clarify your message. It helps you make your writing or work more understandable and accessible to your audience.
Quality Improvement: Revising your work allows you to improve its overall quality. You can enhance the depth of your analysis, the strength of your arguments, and the overall aesthetic of your creative projects.
Idea Development: Revision enables you to expand and refine your ideas. You might think of new insights or connections that weren't apparent during the initial drafting process.
Feedback Incorporation: If you're working on a collaborative project or have received feedback from peers, mentors, or editors, revision is the stage where you can incorporate this valuable input.
Organizational Structure: Revision allows you to reorganize and structure your work more effectively. This is crucial for essays, reports, and other content that should flow logically.
Polishing: Revision is the time to polish your work. You can focus on fine-tuning word choice, sentence structure, and formatting to make your work more engaging and professional.
Time for Reflection: Revision gives you the opportunity to step back and reflect on your work from a critical standpoint. It allows you to see your work with fresh eyes and a more objective perspective.
Consistency: Revision helps maintain consistency in your work, whether it's ensuring a consistent tone, style, or format throughout a document or project.
Eliminating Redundancy: Through revision, you can identify and eliminate redundant or repetitive content, making your work more concise and impactful.
Meeting Requirements: If your work has specific guidelines or requirements, revision is the stage where you can ensure that you've met them. This is particularly important for academic and professional settings.
Growth and Learning: The revision process itself can be a valuable learning experience. It allows you to develop and refine your skills over time.
Preventing Mistakes: Revision can help you catch and rectify potential mistakes or misinterpretations that may have significant consequences in fields like science, law, or medicine.
Optimizing Creativity: For creative endeavors like writing, art, or design, revision is where you can experiment, make changes, and let your creativity flourish.
Revision Tips for UPSC Aspirants
Preparing for the UPSC exam can be a challenging and demanding task. Here are some revision tips to help UPSC aspirants make the most of their preparation:
Make a Comprehensive Revision Plan:

Create a well-structured revision timetable that covers all subjects and topics.
Allocate more time to subjects or areas where you are weaker.

Prioritize:

Focus on high-weightage subjects and topics, especially those that are your weaker areas.

Consolidate Notes:

Review your own handwritten notes or any revision materials you've prepared during your initial study.

Solve Previous Years' Papers:

Practice with previous years' question papers to understand the exam pattern and gain confidence.
Analyze your mistakes and work on improving.

Current Affairs:

Stay updated with current affairs, especially in the last few months before the exam.
Read newspapers, magazines, and watch the news regularly.

Group Discussion:

Engage in group discussions with fellow aspirants to gain different perspectives and insights on various topics.

Online Resources:

Utilize online resources such as websites, forums, and educational YouTube channels for additional study material and guidance.

Revision Techniques:

Use various revision techniques like mind maps, flashcards, and mnemonics to make learning more effective.

Time Management:

Stick to your revision schedule and make the best use of your time.
Avoid procrastination and stay focused during your study hours.

Mock Tests:

Take mock tests regularly to gauge your progress and improve time management during the actual exam.
Simulate the exam environment as closely as possible.

Healthy Lifestyle:

Maintain a healthy lifestyle with regular exercise and a balanced diet. Physical fitness can improve mental alertness.

Positive Mindset:

Stay positive and confident in your abilities. Keep stress at bay by practicing meditation or relaxation techniques.

Self-Assessment:

Continuously assess your progress and adapt your revision plan accordingly.
Identify your weak areas and focus more on them.

Stay Informed About Exam Updates:

Keep an eye on any changes in the UPSC exam pattern or syllabus.

Stay Committed:

The UPSC exam is a long and challenging journey. Stay committed and motivated throughout your preparation.

Seek Guidance:

Don't hesitate to seek help from experienced mentors or teachers, if needed.
Join coaching classes or online courses for structured guidance.

Last-Minute Revision:

In the days leading up to the exam, focus on quick revision, key points, and important facts.
Avoid trying to learn entirely new topics.
Remember that UPSC preparation is a marathon, not a sprint. Stay consistent and disciplined throughout your preparation, and with effective revision techniques, you can increase your chances of success in this highly competitive examination.
Frequent Revision Tips
Frequent revision is a key element of effective learning and retention. Here are some tips to help you make the most of your revision:
Create a Revision Schedule:

Plan your revision in advance by creating a schedule or timetable. Allocate specific time slots for each subject or topic.

Active Recall:

Instead of passively rereading your notes or textbooks, actively quiz yourself on the material. This helps strengthen your memory.

Flashcards:

Create flashcards with key information, terms, and concepts. Use these to test your knowledge and review regularly.

Summarize and Rewrite:

Condense your notes into concise summaries or outlines. Writing and rewriting key points can reinforce your understanding.

Practice Problems and Exercises:

For subjects like math, science, or languages, practice problems, and exercises are crucial. Solve them to apply what you've learned.

Teach Others:

Explaining a topic to someone else (even an imaginary audience) can help you understand it better and identify gaps in your knowledge.

Use Mnemonics:

Mnemonics, like acronyms or visualization techniques, can help you remember complex information.

Change Your Environment:

Don't always study in the same place. Changing your study environment can prevent boredom and make the material more memorable.

Take Breaks:

Don't cram for long hours at a stretch. Take short, regular breaks to recharge and consolidate what you've learned.

Stay Organized:

Keep your study materials organized, whether physically or digitally. It's easier to revise when everything is easy to find.

Utilize Technology:

There are many apps and software tools designed to aid in revision. Explore digital flashcards, note-taking apps, and educational websites.

Prioritize Weak Areas:

Focus more on the topics you find challenging. Allocate more time and effort to areas where you need improvement.

Get Feedback:

If possible, get feedback from teachers, peers, or mentors. They can point out areas that need more attention.

Stay Healthy:

A healthy lifestyle, including good sleep, regular exercise, and a balanced diet, can significantly improve your ability to learn and retain information.

Stay Consistent:

Consistency is key. Regular, shorter revision sessions are generally more effective than sporadic long sessions.

Review Old Material:

Periodically review older material to reinforce your long-term memory and prevent forgetting.

Mindfulness and Meditation:

Practicing mindfulness and meditation can help reduce stress and improve concentration, which can aid in revision.

Seek Clarification:

If you're unsure about something, don't hesitate to ask questions or seek clarification from teachers, classmates, or online resources.

Stay Positive:

Maintain a positive attitude towards your studies. A positive mindset can improve your motivation and retention.

Celebrate Achievements:

Reward yourself for achieving your revision goals. This can be a great motivator.
Remember that everyone has their own unique learning style, so it's essential to adapt these tips to what works best for you. Experiment with different techniques and strategies to find the most effective revision methods for your learning style and the specific subjects you are studying.
Role of Current Affairs in UPSC Prelims revision
Current affairs play a crucial role in the preparation for the UPSC Prelims exam. The UPSC (Union Public Service Commission) Prelims exam consists of two papers – General Studies Paper I and General Studies Paper II (CSAT). While CSAT focuses on aptitude and comprehension skills, General Studies Paper I is primarily based on current affairs, along with other static topics.
Here's how current affairs are important for UPSC Prelims revision:
Relevance: The UPSC Prelims exam is designed to assess a candidate's knowledge of current events, both national and international. Questions related to current affairs can cover a wide range of topics, including politics, economics, science and technology, environment, international relations, and more.
Dynamic Nature: Current affairs are dynamic and keep evolving. Staying updated with current events helps candidates understand the prevailing issues, policies, and developments, which are critical for answering questions in the Prelims exam.
Integration with Static Topics: Current affairs are often interconnected with static topics in the UPSC syllabus. For instance, a current event related to a government policy or a global development may be directly related to topics like Indian polity, economy, or international relations, making it necessary to incorporate current affairs into your preparation.
Scoring Opportunity: A significant portion of the questions in the General Studies Paper I is related to current affairs. Scoring well in this section can significantly boost your overall Prelims score. Missing out on current affairs can be a disadvantage in the competitive UPSC exam.
Adaptability: By staying updated with current affairs, candidates can better adapt to the changing patterns and trends in the UPSC exam. This is especially important because the UPSC Prelims is known for its unpredictability in terms of question types and subjects covered.
To effectively incorporate current affairs into your UPSC Prelims revision:
Daily News Reading: Regularly read newspapers and online news sources to stay updated on current events. Focus on quality newspapers like The Hindu, The Indian Express, and others known for their comprehensive coverage.
Current Affairs Magazines: Subscribe to reliable current affairs magazines like Yojana, Kurukshetra, and Civil Services Chronicle, which provide in-depth coverage of current issues.
Make Notes: Maintain a notebook or digital document where you jot down important current affairs topics, facts, and figures. Organize your notes based on the UPSC syllabus.
Practice Mock Tests: Solve previous years' question papers and take mock tests specifically designed for UPSC Prelims. This will help you assess your knowledge and familiarity with current affairs questions.
Revision: Regularly revise your current affairs notes to ensure retention and better recall during the exam.
FAQs on How to revise effectively for UPSC Prelims?
Q: When should I start revising for UPSC Prelims?
A: You should start revising well in advance of the Prelims exam, ideally a few months before the scheduled date. Your initial preparation should involve creating concise notes, and as the exam date approaches, focus more on revising these notes.
Q: How should I organize my revision notes?
A: It's crucial to keep your revision notes well-organized. Create separate notes for each subject or topic, and use bullet points, diagrams, and tables to make the information visually appealing and easy to comprehend. Ensure that your notes are clear and concise, focusing on the most important facts and concepts.
Q: What should be my revision strategy for different subjects?
A: Your revision strategy may vary depending on the subject. For static subjects like History or Geography, focus on memorizing key facts, dates, and concepts. For dynamic subjects like Current Affairs or Economics, revise through recent notes and stay updated with the latest developments.
Q: How can I effectively remember what I've studied during revision?
A: To enhance memory retention, employ active learning techniques like self-testing, flashcards, and mind maps. Additionally, practice answering previous years' question papers and take mock tests to simulate exam conditions. This will help you identify your weak areas and improve your time management.
Q: What is the role of current affairs in UPSC Prelims revision?
A: Current affairs are an essential part of the UPSC Prelims, so ensure you revise the most recent events and updates. Monthly magazines and newspapers are valuable sources for current affairs. Create concise notes for current affairs topics, and practice related questions to test your knowledge.
In case you still have your doubts, contact us on 9811333901.
For UPSC Prelims Resources, Click here
For Daily Updates and Study Material:
Join our Telegram Channel – Edukemy for IAS
Visit our YouTube Channel – here