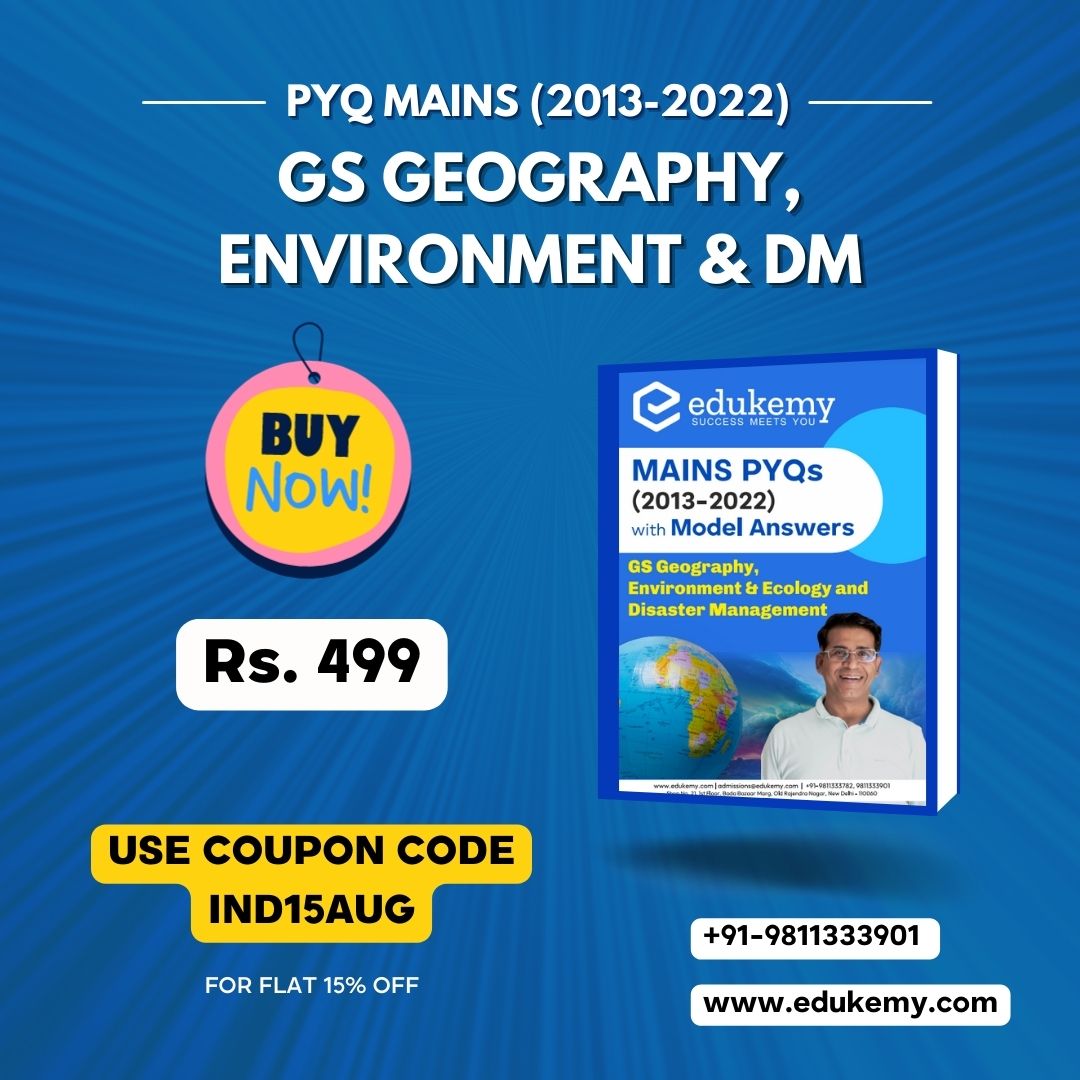 India is renowned for its diverse agricultural landscape, yielding an extensive variety of Crops in India which are crucial to its economy. Among the major crops, rice dominates a significant portion of the country's agricultural sector, particularly in the eastern and southern regions, where the humid climate and fertile alluvial soil create favorable conditions for its cultivation. Additionally, wheat holds prominence, primarily cultivated in the northern plains, serving as a staple crop for a large portion of the population. Furthermore, India is a major producer of sugarcane, cotton, and jute, with these crops playing a pivotal role in the textile and industrial sectors. The cultivation of pulses, such as chickpeas, lentils, and peas, remains essential for providing a vital source of protein in the Indian diet, contributing significantly to the nation's food security. With the agricultural sector being a cornerstone of the Indian economy, the cultivation of these major crops remains critical for sustaining the country's food supply and fostering economic growth.
Food grains
Food grains play a crucial role in both subsistence and commercial agricultural economies across India. They can be categorized into cereals and pulses based on their grain structure. Let's explore the key aspects of food grains, focusing on cereals:
Cereals
Cereals occupy approximately 54 percent of the total cropped area in India. The country is the third-largest producer of cereals globally, accounting for about 11 percent of the world's production, following China and the United States.
India cultivates a wide variety of cereals, including fine grains like rice and wheat, as well as coarse grains like jowar, bajra, maize, and ragi.
Rice
Rice holds immense significance as the most important cereal crop in India. The country cultivates around 3,000 rice varieties across different agro-climatic regions.
Rice is a tropical and sub-tropical plant that requires a minimum temperature of 22°C and a rainfall of over 100 cm.
In areas with lower rainfall, irrigation becomes necessary. Clayey alluvial soil that retains water is ideal for rice cultivation.
India contributes 22 percent of global rice production, ranking second after China.
Basmati rice, famous for its unique aroma and long grains, is primarily cultivated in states like Punjab, Haryana, and Uttar Pradesh.
Non-Basmati rice varieties, such as Sona Masuri, Swarna, IR64, and BPT 5204, are widely grown and consumed across different regions of the country.
Approximately one-fourth of the country's total cropped area is dedicated to rice cultivation.
Leading rice-producing states include West Bengal, Punjab, Uttar Pradesh, Andhra Pradesh, and Tamil Nadu.
Golden Rice is a genetically modified variety of rice that has been engineered to contain beta carotene, a precursor of vitamin A.
The purpose of developing Golden Rice is to address vitamin A deficiency, which is a significant public health issue affecting millions of children and pregnant women worldwide.
Wheat
Wheat is the second most important cereal crop in India after rice. India ranks second in the world in terms of wheat production, after China.
Wheat is primarily grown in the temperate zones of the country. It requires a winter temperature of 10°C to 15°C and a summer temperature of 21°C to 26°C during ripening for optimal growth.
The crop needs around 75 cm of water and a rainfall of 50 to 75 cm. Excessive rainfall can be harmful to wheat cultivation as standing water can destroy the roots of the plant.
Wheat cultivation in India is predominantly done during the winter season (rabi season).
Major wheat-producing states include Uttar Pradesh, Punjab, Haryana, Rajasthan, and Madhya Pradesh.
Jowar (Sorghum)
Jowar is the main food crop in the semi-arid areas of central and southern India. It is grown as both a Kharif (summer) and a rabbi (winter) crop.
Jowar requires a mean monthly average temperature of 26°C to 33°C during the Kharif season and around 30 cm of rainfall. It can be cultivated in various soils, including loamy and sandy soils, but clayey, regur, and alluvial soils are most suitable.
Maharashtra is the leading producer of Jowar, followed by Karnataka, Madhya Pradesh, and Andhra Pradesh. Jowar is also used as excellent poultry feed.
Bajra
Bajra is cultivated in hot and dry climatic conditions in the northwestern and western parts of India.
It thrives in areas with a rainfall of about 40-50 cm and a temperature range of 25°C to 30°C. Bajra is a hardy crop that can withstand frequent dry spells and drought in these regions.
It is grown both as a standalone crop and as part of mixed cropping systems. Major producers of Bajra include Maharashtra, Gujarat, Uttar Pradesh, Rajasthan, and Haryana.
Maize
Maize is a food and fodder crop grown under semi-arid climatic conditions and on inferior soils. It requires a rainfall of 50-100 cm and a temperature ranging from 21°C to 27°C.
Maize is cultivated all over India except in the eastern and northeastern regions. The leading maize-producing states are Madhya Pradesh, Andhra Pradesh, Karnataka, Rajasthan, and Uttar Pradesh. Maize yields are generally higher compared to other coarse cereals, with higher yields in southern states and lower yields in central parts.
Pulses
Pulses are a rich source of protein in India, and the country is one of the leading producers of pulses globally.
Pulse cultivation is concentrated in the dryland areas of the Deccan, central plateaus, and northwestern regions of India.
Gram (chickpea) and tur (pigeon pea) are the main pulses cultivated in India. Gram is predominantly grown in subtropical areas during the rabi season in central, western, and northwestern parts of the country.
Tur is cultivated in marginal lands under rainfed conditions in the dry areas of central and southern states.
Major producers of gram are Madhya Pradesh, Uttar Pradesh, Maharashtra, Andhra Pradesh, and Rajasthan, while tur is primarily cultivated in Maharashtra, Uttar Pradesh, Karnataka, Gujarat, and Madhya Pradesh.
Oilseeds
Oilseeds are grown for extracting edible oils in different regions of India. Groundnut (peanut) is a rainfed Kharif crop primarily cultivated in Gujarat, Tamil Nadu, Andhra Pradesh, Karnataka, and Maharashtra.
Rapeseed and mustard crops include various oilseeds such as Rai, Mustard, Toria, and Taramira.
These subtropical crops are grown during the rabi season in northwestern and central parts of India, with Rajasthan being the major producer.
Other important oilseeds grown in India include soybean, mainly cultivated in Madhya Pradesh and Maharashtra, and sunflower, concentrated in Karnataka, Andhra Pradesh, and Maharashtra, with irrigation playing a significant role in the northern parts of the country where yields are higher.
Cash Crops
Cotton
Cotton is a tropical crop primarily grown during the Kharif season in semi-arid areas of the country. India cultivates both short staple (Indian) cotton and long staple (American) cotton known as 'narma' in the northwestern regions.
Cotton requires clear skies during the flowering stage and thrives in an ideal temperature range of 21°C to 30°C, with a rainfall of 50 to 100 cm.
There are three major cotton-growing areas in India: parts of Punjab, Haryana, and northern Rajasthan in the northwest; Gujarat and Maharashtra in the west; and the plateaus of Andhra Pradesh, Karnataka, and Tamil Nadu in the south. Maharashtra, Gujarat, Andhra Pradesh, Punjab, and Haryana are the leading producers of cotton.
Jute
Jute is a cash crop primarily cultivated in West Bengal and adjoining eastern parts of the country.
West Bengal contributes to about three-fourths of the jute production in India, while Bihar and Assam are other significant jute-growing regions.
Jute grows best in temperatures ranging from 24°C to 35°C and requires a rainfall of 120 to 150 cm.
Sugarcane
Sugarcane is a tropical crop that is cultivated under both rainfed and irrigated conditions.
It requires a hot and humid climate with an average temperature of 21°C to 27°C and a rainfall of 75 to 100 cm.
In the Indo-Gangetic plain, sugarcane cultivation is mainly concentrated in Uttar Pradesh, while in western India, it is spread across Maharashtra and Gujarat. In southern India, sugarcane is grown in irrigated tracts of Karnataka, Tamil Nadu, and Andhra Pradesh. Uttar Pradesh alone produces about two-fifths of the sugarcane in the country. Maharashtra, Karnataka, Tamil Nadu, and Andhra Pradesh are other major producers of this crop.
Tea
Tea is a plantation crop primarily cultivated for use as a beverage. It is grown in hilly areas with undulating topography and well-drained soils in the humid and sub-humid tropics and sub-tropics.
The ideal temperature range for tea growth is between 20°C and 30°C, and it requires a rainfall of approximately 150-300 cm.
In India, tea plantations are mainly found in the Brahmaputra valley of Assam, the sub-Himalayan region of West Bengal (Darjeeling, Jalpaiguri, and Cooch Behar districts), and the lower slopes of the Nilgiris and Cardamom hills in the Western Ghats.
Coffee
Coffee is a tropical plantation crop that is cultivated in the highlands. There are three main varieties of coffee: arabica, robusta, and liberica.
In India, coffee is primarily grown in the highlands of the Western Ghats, spanning Karnataka, Kerala, and Tamil Nadu.
The ideal temperature range for coffee growth is between 15°C and 28°C, and it requires rainfall ranging from 150 cm to 250 cm.
Cropping Pattern
The cropping pattern in a region is determined by various factors such as climate, soil type, water availability, market demand, and farming practices. Here are some common cropping patterns found in India:
Monocropping
Monocropping refers to the cultivation of a single crop on a large scale. It is prevalent in areas where a particular crop is economically viable and well-suited to the local conditions.
Examples include extensive cultivation of wheat in the Indo-Gangetic plains and rice cultivation in the coastal regions.
Mixed Cropping
Mixed cropping involves growing two or more crops simultaneously on the same land. It helps diversify agricultural production, reduce the risk of crop failure, and optimize land and resource utilization.
Common combinations include growing wheat and mustard together or cultivating pulses alongside cereals.
Inter Cropping
Inter cropping is a type of mixed cropping where different crops are grown in alternate rows or patches within the same field.
This practice maximizes the use of space, light, and nutrients, leading to increased productivity. For example, farmers may intercrop maize with legumes like beans or cowpeas.
Crop Rotation
Crop rotation involves systematically changing the crops grown on a specific piece of land over different seasons or years.
It helps prevent the buildup of pests, diseases, and nutrient depletion. Common crop rotation systems include growing legumes in one season to fix nitrogen in the soil and planting cereals in the following season.
Multiple Cropping
Multiple cropping refers to growing two or more crops in a year on the same piece of land. It takes advantage of favorable climatic conditions and availability of water resources.
In regions with distinct wet and dry seasons, farmers may cultivate a kharif crop (such as rice) during the monsoon and a rabi crop (such as wheat) in the winter.
Cash Crops and Food Crops
Some regions specialize in cultivating cash crops, which are grown primarily for commercial purposes and export.
Examples include cotton, sugarcane, tea, and coffee. In contrast, food crops like rice, wheat, millets, and pulses are cultivated to meet the local food requirements of the population.
FAQs
Q1. What are the major crops produced in India?
Ans. The major crops produced in India include rice, wheat, pulses, sugarcane, cotton, oilseeds, jute, tea, coffee, and various fruits and vegetables.
Q2. Which states in India are known for producing major crops?
Ans. Different states in India are known for producing various major crops. For instance, Punjab and Haryana are known for wheat and rice production, Maharashtra for sugarcane, Gujarat for cotton, Andhra Pradesh and Tamil Nadu for rice, and Karnataka for coffee.
Q3. What are the major food crops in India?
Ans. The major food crops in India consist of rice, wheat, millets, pulses, and various vegetables.
Q4. Which regions in India are known for the production of major food crops?
Ans. The production of major food crops is distributed across different regions in India. For example, rice is predominantly grown in the eastern and southern regions, while wheat is primarily cultivated in the northern states.
Q5. What is the definition of major crops?
Ans. Major crops refer to the essential agricultural products that contribute significantly to the economy and food supply of a region or country.
Q6. How are major crops determined in an agricultural context?
Ans. Major crops are typically determined based on various factors such as their economic importance, contribution to the agricultural sector, food security, and their significance in international trade.
In case you still have your doubts, contact us on 9811333901.
For UPSC Prelims Resources, Click here
For Daily Updates and Study Material:
Join our Telegram Channel – Edukemy for IAS
Visit our YouTube Channel – here