Role of CSAT in UPSC Prelims
Due to the qualifying nature of the CSAT, it is taken casually by many aspirants when it impacts the prelims cutoff. Many candidates believe that they can clear the paper by just attempting the comprehension questions, which is not the case. In this article we will be going through ways to prep for the CSAT and how to ace the exam.
CSAT exam pattern
The Prelims CSAT paper consists of 80 objective-type questions, and the time allotted for the paper is 2 hours. Each question carries 2.5 marks in the CSAT paper making a total of 200 marks. There is a negative marking for incorrect answers. For every incorrect answer, 1/3rd of the total marks allotted to that question, i.e., 0.83 marks, are deducted. But if a question is left unattempted/unanswered, no marks will be deducted.
You will need to get 66 out of 200 marks to pass the CSAT.
What is the CSAT?
The CSAT is short for 'Civil Services Aptitude Test' or 'General Studies II', a qualifying paper for the UPSC Prelims. It was introduced in 2011 as part of the CSE to test the analytical skills, reasoning ability and aptitude of a candidate.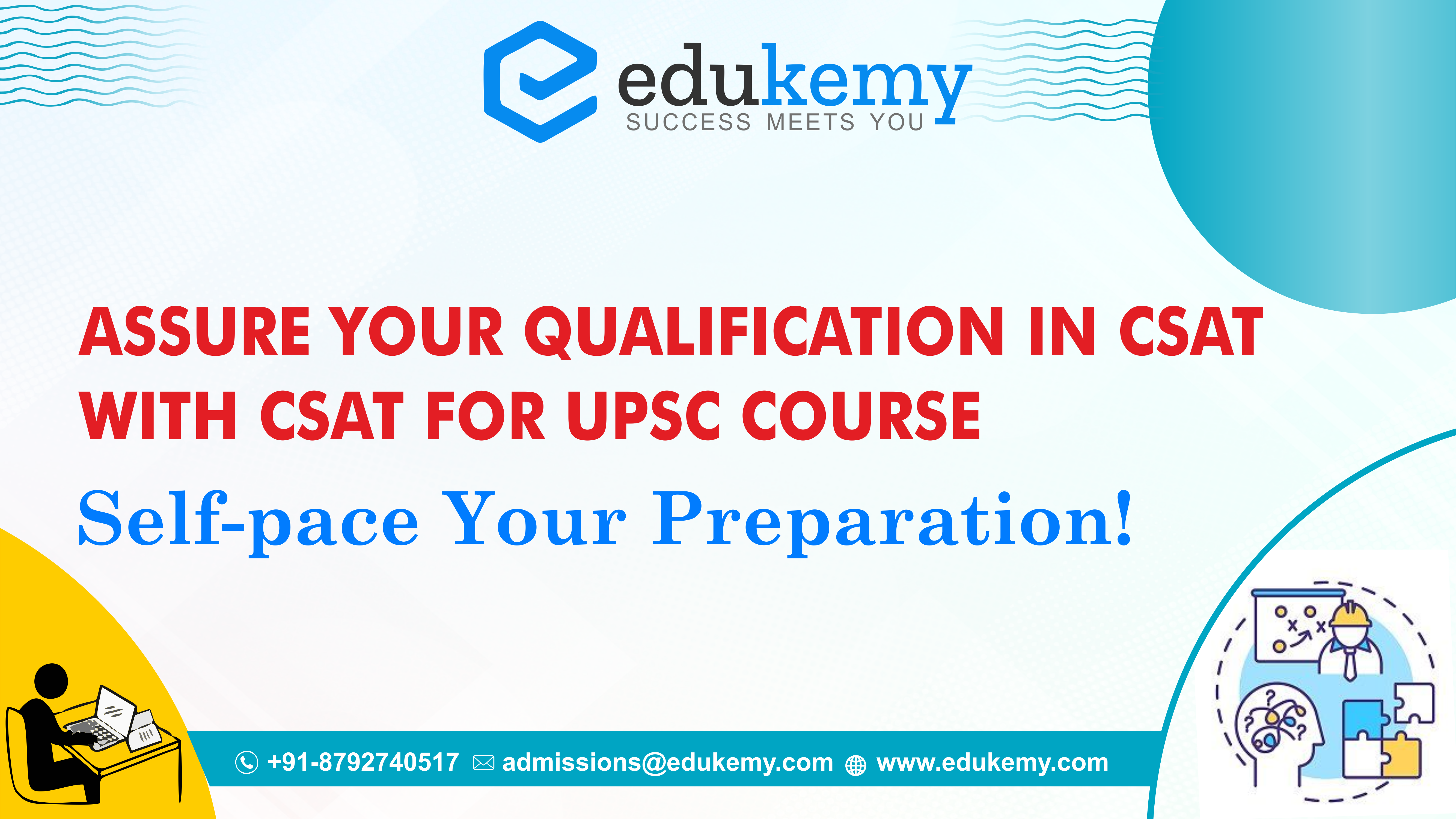 CSAT syllabus
The CSAT syllabus consists of:
1. Comprehension
2. Interpersonal skills including communication skills
3. Logical reasoning and analytical ability
4. Decision-making and problem-solving
5. General mental ability
6. Basic numerical ability (numbers and their relations, orders of magnitude, etc.- Class X level, and Data interpretation (charts, graphs, tables, data sufficiency, etc. – Class X level).
Books for CSAT preparation
CSAT preparation looks easy and simple at first glance but that is misleading. Given below are important books for CSAT preparation.
1. Analytical Reasoning by M. K. Pandey
2. The Mantra of CSAT Paper II by Gautam Puri
3. General Studies Paper-II for UPSC Preliminary Examination by Tata McGraw Hill
4. A Modern Approach to Verbal and Non-Verbal Reasoning by R.S. Aggrawal
5. Cracking the Civil Services Aptitude Test Paper-II by Arihant
These books are vital if you want to get good scores in the CSAT.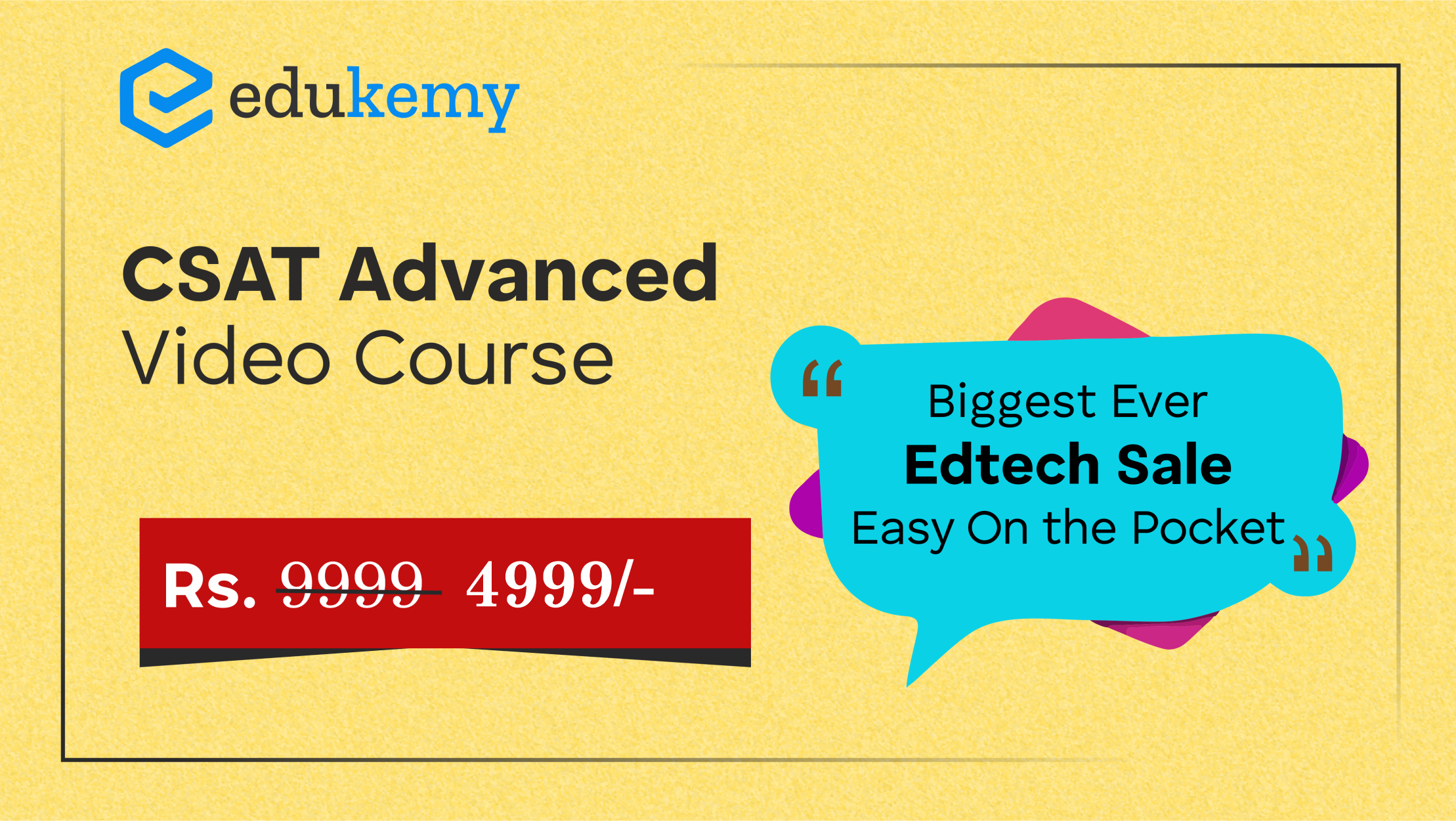 1. Reading daily
Ensure you read a novel for 1 – 2 hours a day to increase your reading comprehension. You can substitute this with newspapers as well or weekly magazines.
2. Practice previous papers
To ensure you ace topics under the mental ability section; practice papers from previous years to understand how to solve questions revolving time and distance, puzzles, and codes, etc.
3. Practice questions from test books
make sure to solve questions in test books to get a hang of how to solve mathematical and logical reasoning questions.
Refer to YouTube videos to teach you and to practice for the CSAT. It is a free resource that will be especially useful when studying at home.
5. Formula notes
Make sure to make a crisp note on all the formulas you need for mathematics to refer to when studying and revising.

For UPSC Prelims Resources, Click here
For Daily Updates and Study Material:
Join our Telegram Channel – Edukemy for IAS
Visit our YouTube Channel – here