In today's daily current affairs briefing for UPSC aspirants, we explore the latest developments that hold relevance for the upcoming civil services examination. Our focus today includes a critical analysis of recent policy changes, international affairs, and national developments, all of which play a pivotal role in shaping the socio-political and economic landscape of India. Stay informed and stay ahead in your UPSC preparations with our daily current affairs updates, as we provide you with concise, well-researched insights to help you connect the dots between contemporary events and the broader canvas of the civil services syllabus.
Challenged faced by India's Bioeconomy
Tags: GS – 3: Biotechnology. 
Why in News:
In April 2023, the Department of Biotechnology issued the 'Guidelines for Genetically Engineered Insects'. 
Genetically Engineered Insects:
Genetically Modified (GM) insects are those whose genetic material has been altered using Genetic Engineering Techniques to achieve certain desired physiological traits or characteristics or production of some desired biological products. 
These are generally created by introducing foreign genes into the insect's genome by altering its genetic makeup. 
These modifications are done through three different ways: 

Transgenesis: It is a process of placing a gene from one organism into the genome of another organism in hopes that the organism will show a specific characteristic. 
Cisgenesis: It is a process in which genes from one organism are artificially transferred to another closely related or organism of the same species. 
Mutagenesis: It is a process in which DNA is mutated or deliberately engineered in a laboratory in order to produce libraries to include mutated genes, proteins and strains of bacteria or even other genetically modified organisms. 
Potential Applications of GM Insects: 
Crop Pollination: GM insects could be developed with increased pollination efficiency to enhance crop yields. Example – GM Bees. 
Disease Control: GM insects can be used to combat the spread of vector-borne diseases like malaria, dengue fever, Zika, etc. This can be done by modifying the insects in a way that makes them unable to transmit the disease-causing agents. 
Pest Control: GM insects can be engineered to produce off-springs with reduced fertility. This can help in reducing pest populations. 
Environmental Monitoring: GM insects can be used to monitor air and water quality, to detect landmines or other threats, to assess pesticide contamination, etc. 
Concerns with GM Insects: GM Insects can have unpredictable effects such as genetic transfer to non-target species, increased resistance to control measures, emergence of more robust pests, interbreeding with wild population leading to spread of modified traits in natural population, insect-based biological warfare, etc. 
Guidelines for Genetically Engineered Insects:
The guidelines have been issued by the Department of Biotechnology (DBT) which functions under Ministry of Science and Technology (MoST). It is the nodal agency and promoter of Biotechnology in India. 
According to DBT's 'Bioeconomy Report 2022', India's bioeconomy contributes 2.6% to the GDP and by 2030 it will be ~5% of the GDP. 
This ambitious lead of $220 billion in 8 years will require aggressive investment and policy support. 
But neither funding for DBT nor its recent policies reflect any serious intention to uplift this sector. For example: 
Current budgetary allocation to the DBT is only 0.0001% of India's GDP. 
 Alignment between biotechnology policies and economic goals is missing. 
Problems in the Guidelines for Genetically Engineered (GE) Insects:
Uncertainty of Purpose: The guidelines emphasise that GE insects offer applications in various fields uplifting the standards of living by reducing disease burden, enabling food security and conserving the environment. However, the guidelines don't specify the purpose for which GE insects may be approved in India.
Uncertainty for researchers: The guidelines are applicable only to research and not to confined trials or deployment. Also, GE insects can't be recalled and unlike GM foods they are not amendable to individual consumer choice.
Uncertainty of ambit: The guidelines offer standard operating procedures for GE mosquitoes, crop pests, and beneficial insects – but what 'beneficial' means? In the context of GE insects, it is not clear.
Way Forward:
Policies need to be significantly revised if biotechnology is to be of any serious consequence to the economy. 
Further efforts are needed to attract private funding for biotechnology R&D. 
Source: The Hindu
New Drugs and Clinical Trial Rules (2023)
Tags: GS – 2: Government Policies; GS – 4: Application of Ethics 
Why in News:
Recently, the Government of India passed an amendment to the New Drugs and Clinical Trial Rules (2023). 
Drugs and Clinical Trial (Amendment) Rules, 2023:
It is an amendment to the Drugs and Clinical Trial Rules, 2019.
Amendment is to replace the use of animals in research (especially in drug testing).
It authorises researchers to use non-animal and human relevant methods including technologies like 3D organoids, organs-on-chip and advanced computational methods to test the safety and efficacy of new drugs.
Drugs and Clinical Trial Rules, 2019:
Concerned ministry is Union ministry for health and Family welfare.
Its aim is to promote clinical research in India and further the conduct of ethical and quality clinical trials in the country.
It reduced the time for approving applications to 30 days for drugs discovered in India or whose research and development has been done in India and are proposed to be manufactured and marketed in India.
For drugs developed outside the country, the approval time has been fixed to 90 days.
It also ensures patient safety and ethics committee will monitor the trails and decide an amount of compensation in cases of adverse events.
Limitations of drug testing in animals:
Limited predictability for human response: Animals may respond differently to drugs compared to humans due to differences in biological processes, genetics, and other factors.
Ethical Concerns and animal welfare: Animal testing raise ethical concerns regarding the suffering and harm caused to animals like force-feeding, injections, euthanasia, etc.
High failure rate in translating to human: Despite passing animal testing, many drugs fail during human clinical trials which leads to wasted resources and potential harm to human participants.
Inadequate representation of human diversity: Animals used in testing may not accurately represent the diversity of human populations in terms of age, sex, genetic variations, health conditions, etc.
Regulatory and legal considerations: Use of animals in testing is subject to regulatory requirements and ethical considerations which leads to delays, increased costs and challenges in obtaining approvals.
Initiatives by other countries:
In 2021, the European Union passed a resolution on an action plan to facilitate the transition towards technologies that don't use animals in research, regulatory, testing and education. 
In December 2022, the USA passed the FDA Modernization Act 2.0 allowing researchers to use these systems to test the safety and efficacy of new drugs. 
In 2022, South Korea introduced a Bill called 'Vitalization of Development, Dissemination, and use of Alternatives to Animal Testing Methods'. 
In June 2023, Canada amended its Environmental Protection Act to replace, reduce or refine the use of vertebrate animals in toxicity testing.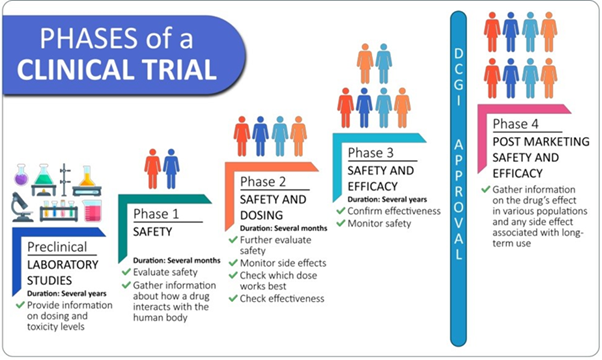 Source: The Hindu
Responsible antibiotic production Certificate 
Tag: GS-2 Health 
In News:
A first of its kind certification scheme, to promote responsible antibiotics manufacturing was launched in India, by British Standards Institute (BSI) and AMR Industry Alliance. 
About the Certification Scheme:
In 2022, The AMR Industry Alliance and BSI came up with a set of Antibiotic Manufacturing Standards and launched the certification to ensure their implementation. 
The certification is first of its kind, with a third-party validation process, to monitor environmental concerns in the antibiotic manufacturing process. 
The certification helps in determining whether environmental and waste control procedures are in place throughout the manufacturing process. 
Significance of Responsible antibiotic production:
Responsible antibiotic production is critical to encouraging sustainable drug production.  
It addresses growing environmental concerns about AMR by limiting the release of antibiotic residues into waterways through industrial waste. Antibiotic residues enter waterways from various sources, including hospital wastewater, farms, sewage systems and others.  
While antibiotic overuse in humans and animals is considered the primary cause of AMR, the environmental aspect of AMR is gaining global attention 
The scheme intends to ensure that the concentration of antibiotics in waste streams is below a threshold that does not result in the emergence of AMR in the environment. 
Conditions for Obtaining the Certificate:
A manufacturer should provide effective environmental management and a wastewater treatment system that minimises the discharges of active pharmaceutical ingredients to obtain certification.
The certificate is valid for three years and annual surveillance is carried out to ensure ongoing maintenance.
Antibiotic concentration at the release point must be less than the predicted no-effect concentration i.e. the level at which the chemical has no toxic effect and will not promote AMR.
Waste should be minimised and strictly controlled every time production is run, to create a robust environmental management system.
Source: Down to Earth 
Fukushima Water Discharge Issue
Tag: GS-2 and GS-3 Health; Environmental Pollution and Degradation. 
In News:
Japanese regulators began a final inspection before the release of over 1 million tons of treated radioactive wastewater, released from the wrecked Fukushima nuclear plant into the Pacific Ocean. 
About the Wastewater from Fukushima Plant:
A massive earthquake and tsunami on March 11, 2011, destroyed the Fukushima Daiichi nuclear plant's cooling systems, causing three reactors to melt and their cooling water to be contaminated and leak continuously.
The contaminated water was collected, treated and stored in the tanks, which are going to reach their capacity in early 2024.
The wastewater is currently stored in about 1,000 tanks at the plant. It is necessary to remove them to prevent any accidental leaks and to make room for the plant's decommissioning.
The treated water would still remain slightly radioactive however its dilution would take it to levels safer than international standards and will be released gradually into the ocean over decades, making it harmless to people and marine life.
Concerns with the Plan:
Some scientists are concerned about the long term impact of disposal & low-dose exposure to radionuclides. They believe that the release should be delayed.
Few believe that the release plan is safe but call for more transparency, including allowing outside scientists to join in sampling and monitoring the release.
Neighbouring countries like South Korea, China & some Pacific Island nations have also raised safety concerns.
The plan has faced fierce protests from local fishing groups concerned about safety and reputational damage.
Source: Indian Express
Open Market Sale Scheme for Wheat and Rice
Tags: GS-2: Government schemes, policies 
In News:
States seek alternative ways of procuring wheat and rice after restrictions by the Food Corporation of India (FCI). 
About Open market sale scheme for wheat and rice:
The Open Market Sale Scheme (OMSS) is a government initiative to sell surplus wheat and rice from the central pool in the open market. 
The scheme is operated by the Food Corporation of India (FCI) through e-auctions, allowing traders, bulk consumers, and retail chains to purchase specified quantities of grains at pre-determined prices. 
OMSS is primarily aimed at regulating domestic supply, improving availability, and controlling food grain inflation. 
States are also allowed to procure food grains through OMSS, in addition to their allocations from the central pool, to distribute to beneficiaries of welfare schemes. 
The recent OMSS cycle witnessed a reduction in the maximum quantity allowed per bidder, with the aim of accommodating more small and marginal buyers and promoting wider reach of the scheme. 
Major issue: 

The FCI's intervention through OMSS has recently resulted in a significant reduction in wheat prices, with a decrease of 19% within a span of 45 days. 
The government's decision to exclude states from the OMSS has sparked controversy and criticism, particularly from opposition-ruled states. 
States like Karnataka and Tamil Nadu have expressed concerns about the impact of the OMSS exclusion on their respective welfare schemes, which rely on the availability of affordable grains. 
Tamil Nadu, for instance, is exploring alternative procurement options to ensure the continued supply of rice for its universal Public Distribution System (PDS). 
The Centre has however justified its decision by citing the need to maintain adequate stock levels in the central pool and to meet its obligations under the National Food Security Act. 
There is need to maintain administrative harmony between the Centre and states over the balance between inflation control and the welfare of vulnerable sections of society. 

Overall, if the tussle continues, the future of the OMSS will have implications for the availability and affordability of wheat and rice. 
Source: The Hindu
Panchayat Development Index Report
Tags: GS-2: Government Policies 
In News:
Government releases Report on Panchayat Development Index at national workshop on panchayat development 
About Panchayat Development Index Report:
Union Ministry of Panchayati Raj has recently released the Panchayat Development Index (PDI) Report at a National Workshop. 
The main focus of the report is to develop a strategic plan and roadmap for integrating the Ministry's portal/dashboard and assessing schematic progress in alignment with LSDGs. 
It is also aimed to establish institutional mechanisms for implementing the PDI with the support of various ministries, departments, and knowledge partners. 
Major highlights: 

The index is a computation score based on local indicators of 9 themes related to Localization of Sustainable Development Goals (LSDGs). 
The report provides several local targets, indicators, and data points as baseline for Panchayats to set local targets and action points for preparing thematic Gram Panchayat Development Plans. 
It also aims to boost Capacity building and training of PRIs to play pivotal role in attaining SDGs in rural areas. 
Government in its part has proposed to strengthen and empower PRIs, increase the capacity of representatives, and improve the efficiency and transparency of functioning. 

Overall, the PDI report will facilitate outcome-oriented development goals at Panchayats and provide a mechanism for quantified evaluation. 
Source: PIB Gov. 
Aspartame
Tags: General Studies –2 Health 
Why in news?
Recently, the cancer research arm of the World Health Organization (WHO), the International Agency for Research on Cancer (IARC), is reportedly set to list the artificial sweetener aspartame as "possibly carcinogenic to humans." 
About:
If confirmed, would go against previous studies that have found no evidence of harm caused by aspartame.
Aspartame 
Aspartame is low-calorie artificial sweetener, which is approximately 200 times sweeter than sucrose (common sugar). 
It is used in a wide range of diet soft drinks, sugar-free chewing gum, sugar-free ice cream, sugar-free breakfast cereals, etc. 
It was discovered by James M. Schlatter, a chemist, in 1965 and was introduced to replace sucrose. 
The U.S. Food and Drug Administration (FDA) approved aspartame for use in some dry foods in 1981 and for carbonated beverages in 1983. 
It is made up of two amino acids: aspartic acid and phenylalanine, which are naturally occurring amino acids in many protein-rich foods. 
In the body, aspartame is metabolised into its constituent components, aspartic acid, phenylalanine, and a small amount of methanol. 
Around 100 countries around the world, including India, permit the use of aspartame. 
Other examples of artificial sweeteners are: Sucralose, Saccharin, Stevia, Neotame 
Source: Indian Express
Philippines
Tags: General Studies –1 Geography, General Studies – 2 Bilateral Groupings & Agreements 
Why in news?
Recently, 5th meeting of the Joint Commission on Bilateral Cooperation was convened, between Indian External Affairs Minister and his Philippines counterpart. 
About:
India and the Philippines have discussed the potential for expanding defence cooperation, particularly in maritime security, including joint sales and patrols.
Philippines 
The Philippines is an archipelago located in Southeast Asia, bordered by the Philippine Sea to the east, the South China Sea to the west, and the Celebes Sea to the south. 
In the western Pacific Ocean, it consists of over 7000 islands which are broadly categorized into three main geographical divisions from north to south: Luzon, Visayas, and Mindanao. 
The capital city is Manila, situated on Luzon Island. 
Mount Apo (2,954 meters) on Mindanao Island is the highest peak, and it is an active volcano. 
The Philippines is also a part of the Pacific Ring of Fire, which makes it geologically active.  
It has more than 20 active volcanoes, including Mayon (recently erupted in 2023), Taal, and Mount Pinatubo (erupted in 1991). 
The Philippines has a tropical climate with high temperatures and humidity year-round, experiencing wet and dry seasons. 
Source: Indian Express
Turkmenistan 
Tags: General Studies –1 Geography
Why in news?
Recently, Turkmenistan inaugurated Arkadag, a $ 5 billion "smart" city built in honour of former strongman leader Gurbanguly Berdymukhamedov, cementing one of the most extraordinary personality cults in the world. 
About: 
Turkmenistan is located in the southwest of the Central Asia region.  
It is bordered by Kazakhstan to the northwest, Uzbekistan to the north and east, Afghanistan to the southeast, Iran to the south, and the Caspian Sea to the west. 
It largely covered by the Karakum Desert.  
It's known for archaeological ruins including those at Nisa and Merv, major stops along the ancient trade route the Silk Road. 
Ashgabat is the capital and largest city. 
Source: The Hindu
American Bald Eagle
Tags: General Studies –3 Environment, Conservation 
Why in news?
Recently, the American bald eagle was removed from the endangered species list in 2007, marking a significant milestone in its conservation. 
About: 
Scientific name: Haliaeetus leucocephalus. 
Habitat: 

The bald eagle's natural range covers most of North America, including most of Canada, all of the continental US, and northern Mexico. 
It is the only sea eagle endemic to North America. 

Feeding Pattern 

Besides live fish, bald eagles also prey on other birds, small mammals, snakes, turtles, and crabs, and they readily eat carrion (decaying flesh of dead animals). 

Characteristics: 

The average life span of bald eagles is 20 to 30 years. 
Bald eagles build their nests at the very top of tall trees so the eggs will be safe. 
Female bald eagles are a bit bigger than the males. 

Protection Status: IUCN Status- Least Concern 
More Information:
The bird's population has steadily increased since then, with a 2021 report stating that the number of bald eagles in the wild has quadrupled since 2009. 
The bald eagle, once abundant across the United States with an estimated 100,000 nesting birds in the country, faced a severe decline in population due to hunting, habitat destruction, and the pesticide. 
However, measures such as the ban on DDT and the implementation of the Endangered Species Act helped protect the species and prevent it from going extinct. 
Source: Indian Express
Short-lived halogens
Tags: General Studies –3 Environment 
Why in news?
Recently, a new study revealed that oceans play a crucial role in cooling the planet by releasing short-lived halogens, including chlorine, bromine, and iodine. 
About:
Key findings:
These halogens currently contribute 8-10% of cooling, a figure projected to increase to 18-31% by 2100. 
The short-lived halogens from the ocean reduce warming by depleting ozone. 
They increase methane's lifetime in the atmosphere by destroying hydroxyl radicals (OH). 
They have increased the global methane burden by 14 per cent and 9 per cent for pre-industrial and present-day conditions. 
Halogens increase the levels of water vapour, a greenhouse gas in the atmosphere. 
The emission of halogen from the ocean is not the same across the world. 
Over continents, the emissions are small, while it is bigger in polar regions and some places with higher ozone levels. 
Short-lived halogens:
Short-lived halogens refer to chlorine, bromine, and iodine compounds that have a relatively short lifespan in the atmosphere, typically less than six months.  
These halogens play a role in the Earth's climate system by contributing to cooling and warming effects. 
Source: Down to Earth
PEN Pinter Prize
Tags: General Studies – 1 Indian Literature 
Why in news?
Recently, the British children's writer and performance poet Michael Rosen has been awarded the prestigious PEN Pinter Prize 2023. 
About: 
It was established in 2009 in memory of Nobel-Laureate playwright Harold Pinter.
The PEN Pinter Prize is a prestigious award which is given to a writer who reflects a "fierce intellectual determination (to) define the real truth of our lives and our societies,".
The prize aims to recognise writers who use their words to defend the dignity and rights of others.
The Prize is awarded annually to a writer resident in the United Kingdom, the Republic of Ireland, the Commonwealth or former Commonwealth.
The winner must the author of a significant body of plays, poetry, essays, or fiction of outstanding literary merit, written in English.
Some of the previous award-winning writers are Malorie Blackman (2022), Tsitsi Dangarembga (2021) Hanif Kureishi (2010), Salman Rushdie (2014), and Lemn Sissay (2019).
Michael Rosen
He is known for making poetry accessible to children through his work and performances and themes are often social, political and ethical. 
He has published over 140 books and has championed a style of writing that reflects children's everyday worlds and validates their imaginative thinking. 
Source: Indian Express
Frequently Asked Questions (FAQs)
Q: What are daily current affairs?
A: Daily current affairs refer to the most recent and relevant events, developments, and news stories that are happening around the world on a day-to-day basis. These can encompass a wide range of topics, including politics, economics, science, technology, sports, and more.
Q: Why is it important to stay updated with daily current affairs?
A: Staying updated with daily current affairs is crucial because it helps individuals make informed decisions in their personal and professional lives. It enables people to understand the world around them, stay aware of significant events, and engage in informed discussions about important issues.
Q: Where can I access daily current affairs information?
A: There are various sources for daily current affairs, including newspapers, news websites, television news broadcasts, radio programs, and dedicated apps or newsletters. Social media platforms are also widely used to share and access current affairs information.
Q: How can I effectively incorporate daily current affairs into my routine?
A: To incorporate daily current affairs into your routine, consider setting aside specific times each day to read or watch news updates. You can also subscribe to newsletters or follow news apps to receive curated content. Engaging in discussions with peers or participating in online forums can further enhance your understanding of current events.
Q: What are some tips for critical analysis of daily current affairs?
A: When analyzing daily current affairs, it's essential to cross-reference information from multiple sources to ensure accuracy. Additionally, consider the source's credibility and bias, if any. Develop the ability to identify the main points and implications of news stories, and critically evaluate the significance and impact of the events reported.
In case you still have your doubts, contact us on 9811333901.
For UPSC Prelims Resources, Click here
For Daily Updates and Study Material:
Join our Telegram Channel – Edukemy for IAS
Visit our YouTube Channel – here