In today's daily current affairs briefing for UPSC aspirants, we explore the latest developments that hold relevance for the upcoming civil services examination. Our focus today includes a critical analysis of recent policy changes, international affairs, and national developments, all of which play a pivotal role in shaping the socio-political and economic landscape of India. Stay informed and stay ahead in your UPSC preparations with our daily current affairs updates, as we provide you with concise, well-researched insights to help you connect the dots between contemporary events and the broader canvas of the civil services syllabus.
Concerns Over Consuming Ultra-Processed Food
Tag: GS-3 Economy, Food Processing 
In News:
According to a recent WHO report India's ultra-processed food sector grew at a compound annual growth rate of 13.37 percent in retail sales value from 2011 to 2021, a report by the World Health Organization. 
About Ultra Processed Food
Processed foods often contain additional salt, sugar, and fats, and when a food product undergoes considerable alteration by incorporating five or more supplementary ingredients, it falls into the category of ultra-processed foods.  
These extra components generally consist of enhancers for flavor and taste, emulsifiers, and various colors, all intended to extend shelf life, enhance taste, or increase the convenience of consumption. 
For example, raw atta represents an unprocessed state. When salt and sugar are introduced to make Dalia, it becomes a processed food. However, when cookies are made using atta as a base and combined with other ingredients, the outcome qualifies as ultra-processed. 
Concerns related to Ultra Processed Food
Nutritional Concerns and Health Impact: Ultra-processed foods often contain excessive amounts of added sugars, unhealthy fats, and high levels of sodium. These components can contribute to a diet that is high in calories and lacking in essential nutrients, leading to various health issues such as obesity, diabetes, and heart disease. Any imbalance in gut health can lead to a host of problems, from neurological issues and stress to mood swings and obesity.
Disruption of Eating Patterns: The convenience and palatability of ultra-processed foods can lead to overconsumption and disrupted eating patterns. These foods are often designed to be addictive, making it difficult for individuals to control their portion sizes and cravings.
Lack of Fiber and Nutrients: Ultra-processed foods are typically stripped of natural fiber, vitamins, and minerals present in whole foods. This deficiency can lead to digestive problems, compromised gut health, and deficiencies in essential nutrients.
Impact on Children's Health: Children are particularly vulnerable to the negative effects of ultra-processed foods due to their developing dietary habits. Regular consumption can establish a preference for overly sweet or salty flavors and may contribute to childhood obesity and related health issues.
Sustainability Challenges: The reliance on ultra-processed foods in diets can exacerbate issues related to food sustainability. Their production often requires intensive agricultural practices, contributing to soil depletion and deforestation.
Misleading Advertising: Packaging and advertising of ultra-processed foods may promote them as healthier options than they actually are. Claims such as "low-fat," "natural flavors," or "fortified" can create a false perception of nutritional value.
Cultural and Culinary Erosion: The prevalence of ultra-processed foods can contribute to declining traditional and cultural dietary practices. These foods often lack the diversity and richness of whole, locally sourced ingredients that are a part of many culinary traditions.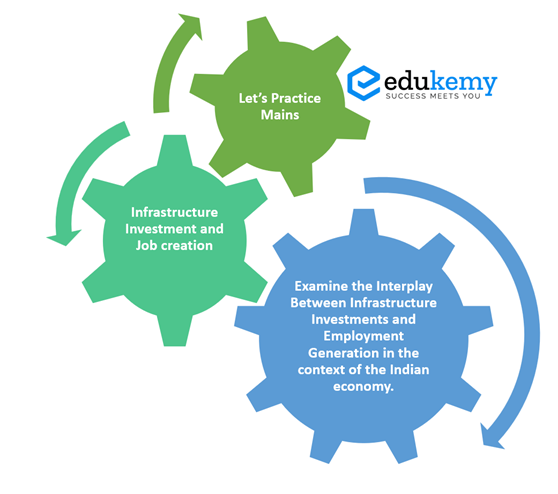 Way Forward
Enhanced Regulations on Advertising and Marketing: More rigorous regulations on advertising and marketing practices, especially for products like sweet biscuits that are popular among children. 
Clear Definition of High Fat Sugar Salt (HFSS) Foods: Collaboration between the Food Safety and Standards Authority of India (FSSAI) and relevant stakeholders is highlighted in the report to establish a precise and unambiguous definition of High Fat Sugar Salt (HFSS) foods. 
Linking Tax Structure to HFSS Definition: To promote healthier choices and encourage reformulated options, a connection between the tax structure and the HFSS foods definition. This can be achieved by implementing higher taxes on products that surpass recommended levels of fat, sugar, and salt through the GST Council. 
Comprehensive National Nutrition Policy: Nutrition policy should be formulated through extensive consultations with stakeholders and should encompass clearly defined objectives and targets. It also highlights the need for broader coverage of overnutrition and diet-related diseases, as existing policies like Saksham Anganwadi and Poshan 2.0 lack this comprehensive approach. 
Source: Down To Earth
India-Greece Bilateral Relationship
Tag: GS-2 International Relations 
In News:
Prime Minister Modi's visit to Greece marks first visit by an Indian PM in the past 40 years. It witnessed the two nations upgrading their relationship to a strategic partnership with focus on expanding political defence & security cooperation. 
About India-Greece relationships:
Historical Relations: 

India's contacts with Greece began over 2500 years ago. Trading between the Mauryan Kings and Greece is evidenced by coinage and writings. 
With Alexander's invasion in 326 BC, cultural, trade and diplomatic relationships began.  

Political relations:  

Diplomatic relations were established between the two countries in May 1950. 
After India's nuclear tests in 1998, when Western countries were contemplating sanctions, the Greek Defence Minister signed a MOU on Defence Cooperation. 
Greece supported India at the Nuclear Suppliers' Group, MTCR, WASSENAAR arrangements, Australia Group.  
Greece also supported India's candidature for ICJ, ITLOS, IMO. 

Defence Cooperation:

There have been bilateral cooperation between the two countries and MoU on defence. Joint exercises like Passex and Iniochos are also held.  

Economic, Commerce and trade: 

India and Greece have a robust trade valued at 1.32 billion euros. Main exports from India are cotton, iron and steel, electronic machinery, scraps, marble, etc. 
India participated in 84th Thessaloniki International Fair (TIF) 2019, the largest annual commercial exposition of Greece.  
Highlights of the visit:
The President of Greece conferred the Grand Cross of the Order of Honour on the Indian PM making him the first foreign head of government to receive it.
Both sides set a target of doubling bilateral trade by 2030 and decided to firm up a migration and mobility partnership pacts.
The two leaders strongly condemned terrorism in all its forms and the use of terrorist proxies for cross-border terrorism.
The two countries, in a joint statement, backed their vision of a free, open and rules-based Indo-Pacific, and also the Mediterranean Sea, in accordance with the law of the sea and freedom of navigation to the benefit of international peace, stability and security.
The two leaders expressed their strong support for the ongoing India-EU trade and investment negotiations and the early implementation of the India-EU Connectivity Partnership.
The two Prime Ministers also decided to take steps to further strengthen people-to-people ties between the two countries. They also agreed to encourage direct flights between Greece and India.
Early finalisation of a Mobility and Migration Partnership Agreement (MMPA) would be mutually beneficial, facilitating in particular the free movement of workforce between the two countries.
The Indian PM welcomed Greece into the International Solar Alliance (ISA) and looked forward to Greece's membership of the Coalition for Disaster Resilient Infrastructure (CDRI).
Source: Times of India 
Lead Poisoning in India
Tag: GS-3 Environmental Pollution & Degradation 
In News:
According to a 2021 study, which was followed up by Niti Aayog and CSIR study in 2022, it was found that more than half of Indian children (~ 20 crore) have high blood lead levels i.e. greater than 5 µg/dL. As per WHO standards any level above 5 µg/dL requires thorough review of the lead exposure mechanism and action to reduce or end such exposure. 
Adverse Impacts of Lead poisoning:
Vulnerability of Children: High blood lead levels in children severely impacts their developing bodies and brains that can lead to irreversible damage. 
The consequences of lead poisoning range from neurological impairments and learning disabilities to stunted growth and organ damage. 
Social Impact: Lead poisoning results in a learning gap and has a societal toll as affected children may face life-long struggles, reduced educational attainments, and diminished economic productivity. 
Sources of Lead Poisoning:
Initially, major sources of lead exposure were gasoline, water-pipes, and paints.
House Paints and Varnishes: Houses and public buildings are coated with paints containing dangerous levels of lead, which deteriorate with time and release toxic dust particles into the air
Exposure through lead solder in food cans, ayurvedic medicines, and toys.
Occupational Hazards: Workers involved in working with lead, bring contaminated dust home on their clothes and bodies, inadvertently exposing their families.
Unscientific recycling of used lead-acid batteries: One of the most concerning sources of lead exposure is the unsound recycling of used lead-acid batteries. Despite strict regulations, weak implementation results in used batteries ending up in the informal economy.
Other occupational sources of lead exposure include lead mining, smelting, welding, soldering, and automobile repairing.
Measures to combat lead poisoning:
Robust legislative and policy framework defining health and safety standards for manufacturing & recycling of lead-acid batteries, e-wastes, etc. that contain lead is necessary.
Building a strong monitoring and reporting system for lead poisoning is critical.
Multi-pronged approach involving regulatory reforms and strict enforcement: The government must prioritise the clean-up of contaminated sites, especially those located near schools and residential areas.
Well-targeted public awareness programmes: Campaigns should focus on the dangers and sources of lead exposure with direct appeals to parents, schools, youth associations, community leaders and healthcare workers.
Source: Indian Express
Solution to minimize heatwaves in Urban India
Tags: GS – 3: Environment (Global Warming), Disaster Management (Heatwaves) 
Why in News:
Recently, the study conducted by the Centre for Science and Environment (CSE) explores the impact of different urban forms on heat resilience. 
Key Findings of the Study:
Areas with open high-rise, open midrise, and compact midrise urban morphologies show lower land surface temperatures (LST), indicating better heat resilience.
Low-rise areas with sparse vegetation tend to have higher LST.
Greenery, like trees, shrubs, and grass, enhances microclimates. Effective vegetation cover (EVC) reduces LST; trees with thick foliage are more effective.
Higher Floor Surface Index (FSI) correlates with lower LST. Increased FSI results in decreased temperatures.
North-south-oriented streets have higher LST due to sun exposure, offering guidelines for urban planning.
Different urban forms can have distinct zoning regulations for heat resilience, such as shaded walkways, cool roofs, and high EVC.
Urban Form of a City:
The combination of green spaces, water bodies and buildings is called the Urban Form of a city, which plays a crucial role in its heat resilience and liveability.
Parameters such as Urban Morphology, Aspect Ratio, Sky View Factor (SVF), Blue/Green Infrastructure (B/GI), Floor Area Ratio (FAR)/ Floor Surface Index (FSI), and street orientation collectively define a city's urban form and influence its susceptibility to heat.
How Urban Form of City can be adopted?
Urban form-based codes can offer context-specific cooling solutions. 
Cities must revise their building by-laws and master plans to incorporate the insights from this study and improve heat resilience. 
Even a modest 1°C temperature decrease could translate into a 2% reduction in a city's power consumption, showcasing the potential impact of effective planning. 
Source: Down to Earth
Missing Public Information on RTI Online Portal
Tags: GS – 2: Indian Polity (Non-Constitutional Bodies), Governance (Right to Information, Transparency & Accountability) 
Why in News:
Recently, the Union government's RTI Online portal has experienced data loss, including past applications and responses, highlighting challenges in maintaining accountability under the RTI Act. The portal is currently undergoing maintenance to restore the missing archival data. 
Right to Information (RTI) Act, 2005:
It is a legislative framework enacted in 2005 that empowers Indian citizens to access information held by public authorities.
This act aims to promote transparency, accountability, and participation in government processes.
The RTI Act is derived from the Article 19(1)(a) of the Constitution of India, which guarantees the freedom of speech and expression. In Raj Narain vs the State of Uttar Pradesh case, the Supreme Court ruled that Right to information will be treated as a fundamental right under article 19.
In normal course, information to an applicant is to be supplied within 30 days from the receipt of application by the public authority.
If information sought concerns the life or liberty of a person, it shall be supplied within 48 hours.
Section 8(1) lists exemptions, including matters of national security, but information can be disclosed if public interest outweighs harm.
The Public Information Officer (PIO) acts as a liaison between citizens seeking information and government entities holding the information, central to the Act's implementation.
If a request is denied or unsatisfactory, citizens can appeal to the First Appellate Authority within the same authority. Further appeals can be made to Central or State Information Commissions.
Concerns associated with RTI in India:
Backlog and Delays: With over 3 lakh pending complaints or appeals in various information commissions, the system is grappling with a substantial backlog, delaying timely responses.
Vacancies in Key Positions: A notable shortage of Information Commissioners (ICs) and State Information Commissioners (SICs) hampers the smooth functioning of the RTI mechanism.
Misuse and Frivolous Requests: The Act is sometimes exploited for personal or vexatious motives, causing inefficiency, resource wastage, and undermining genuine public interest.
Misapplication of Exemptions: While the Act provides exemptions to safeguard sensitive information, these exemptions have been misused to reject valid requests, potentially infringing on transparency.
Conflict with Data Protection: Emerging data protection and privacy laws have created a complex interplay between RTI rights and individual privacy, raising concerns about hierarchy and conflicts.
Way Forward:
Open Data Ecosystem: Establish a comprehensive open data platform that provides government datasets in user-friendly formats, reducing the need for RTIs and enabling better analysis by citizens, researchers, and journalists. 
Blockchain Technology: Explore the use of blockchain for maintaining an unalterable and transparent record of government actions and RTI-related decisions, ensuring accountability and preventing data manipulation. 
Transparency Index: Develop a transparency rating system for public authorities based on their responsiveness to RTI requests, fostering competition and encouraging improved accountability standards. 
Source: The Hindu
Advisory Board on Banking and Financial Frauds
Tags: GS-III: Economy 
In News:
Central Vigilance Commission reconstitutes Advisory board on Bank Frauds 
About Advisory Board on Banking and Financial Frauds
The Central Vigilance Commission (CVC) has recently reconstituted the advisory board on Banking and Financial Frauds (ABBFF) to examine bank frauds before involving investigative agencies. 
It will be a five membered board headquartered in New Delhi with Suresh N Patel, the former Central Vigilance Commissioner as Chairman and four other members including: 
Ravikant (retired IAS officer), Rajnikant Mishra (former Director General, BSF), David Rasquinha (former MD of Exim Bank), Partha Pratim Sengupta (former MD & CEO of Indian Overseas Bank). 
Each member will have a tenure of Two years from joining date in accordance with the Central Vigilance Commission order. 
The board will examine officials' role in public sector banks, insurance companies, and financial institutions for frauds of ₹3 crore and above. 
Institutions will have to refer such fraud cases to ABBFF before initiating criminal investigation and its advice on officials' involvement in criminality/malafide will be considered by competent authority. 
ABBFF will be authorised to analyse financial system frauds and provide inputs for fraud-related policy formulation to RBI and CVC within a month of initial reference. 
However, CVC can reject Indian Banks Association's proposal for a sunset clause, preventing action against bankers for credit decisions after a set period. 
It is aimed at strengthening fraud risk management mechanisms by collaborative effort of Government, RBI, and public sector banks. 
It will also help address recovery actions for loan frauds including legal actions, debt recovery tribunals, SARFAESI law, insolvency cases, and settlements. 
Overall, the CVC's reconstituted ABBFF will go a long way to enhance scrutiny of bank fraud cases and provide expert advice to prevent and address fraudulent activities in the financial sector. 
Enforcement Directorate (ED) Data:
ED has recorded 757 bank fraud cases under PMLA in the past decade, including 36 cases in the current year. 
Nearly 10 cases involved individuals fleeing the country, 6 declared as fugitive economic offenders while 7 as proclaimed offenders. 
ED has confiscated assets worth ₹15,805.91 crore and restituted ₹15,113 crore to Public Sector Banks(PSBs). 
Source: The Hindu Business Line
Khanan Prahari to Combat Illegal Coal Mining
Tags: GS-II: Government policies 
In News:
Union government releases Khanan Prahari App to curb illegal Coal Mining through public participation 
About Khanan Prahari to Combat Illegal Coal Mining
The Ministry of Coal has recently introduced the Khanan Prahari app to foster public engagement to combat illegal coal mining. 
The mobile app will enable citizens to report illegal coal mining incidents using geo-tagged images and textual information. 
The corresponding web portal has been developed in collaboration with Bhaskaracharya Institute of Space Application & Geoinformatics and CMPDI. 
Illegal coal mining threatens the environment, miners' safety, traditional subsistence, and national economy. 
It will help in promoting E-Governance via Space Tech with the government employing space technology for transparent anti-illegal mining efforts. 
Government will also launch Khanan Prahari app to empower citizens to contribute to the fight against illegal coal mining. 
The app aims to encourage public involvement by reporting illegal mining while ensuring confidentiality of user's identity ensuring privacy and security. 
Through the app users will be able to report illegal mining via photos and comments, geotagged through GPS. 
Complainants will receive a unique complaint number, allowing them to monitor their reports' progress. 
Overall, the Coal Mine Surveillance and Management System (CMSMS) and Khanan Prahari app will help in recognizing the importance of involving citizens in combating illegal mining. 
Source: PIB Gov.
Seethakali folk art (Kerala)
Tags: GS –1 Art & Culture 
Why in news?
The Perinad Seethakali Sangham member group is all set to perform outside Kerala for the first time. 
About: 
Seethakali is a traditional folk-dance drama from Desinganad, Kerala, primarily during the Onam festivities. 
It is believed to have originated at Perinad in the Kollam district of Kerala. 
The performance is carried out by Dalit artists belonging to the Veda and Pulaya communities. 
The art form is based on certain episodes taken from the epic Ramayana. 
The performance portrays the tale of Sita's journey, from vanayatra (exile to the forest) to Sita's andardhanam (descend into the earth). 
Key Features:  

The art form is a blend of songs, storytelling and fast movements. 
It is accompanied by instruments such as ganjira, manikatta, chiratta and kaimani. 
The costumes and the make-up are loud and eye-catching. 
The characters of Rama and Laxmana appear in green since the color is used to represent gods and goddesses in Kathakali. 
Story conveyed through folk-style songs influenced by Vallappaattu Kuthirappaattu, and Rakshasappattu 
Includes key characters like Sita, Ram, Lakshman, Ravan, Hanuman 

Reason for decline: Seethakali songs were orally transmitted from one generation to the next, which led to a pause in the tradition. 
Source: The Hindu
Right To Repair
Tags: GS – 2 Government Policies & Interventions 
Why in news?
Apple's surpise U-turn on its stand against the "righ to repair" is significant as it was one of several tech giants that opposed the idea of allowing consumers to fix their own damaged devices. 
About:
The Right to Repair refers to government legislation that is intended to allow consumers the ability to repair and modify their own consumer electronic devices, where otherwise the manufacturer of such devices requires the consumer to use only their offered services. 
The idea originally originated from the USA where the Motor Vehicle Owners' Right to Repair Act 2012, required the manufacturers to provide the necessary documents and information to allow anyone to repair their vehicles. 
Previously, MeitY launched a pilot project on Electronics Repair Services Outsourcing (ERSO) to make India a Global Repair Capital. 
The sectors identified for the right to repair include: farming equipment, mobile phones/tablets, consumer durables, and automobiles/automobile equipment. 
The right to repair has been recognized in many countries across the globe, including the USA, UK, and European Union. 
Source: The Hindu
Project 'AMBER'
Tags: GS –2 Government Policies & Interventions 
Why in news?
Recently, The Ministry of Skill Development and Entrepreneurship (MSDE), in partnership with Generation India Foundation (GIF) and Amazon Web Services India Private Limited (AWS India), is implementing project AMBER to provide cloud skills training to 1,500 learners. 
About:
PROJECT AMBER (Accelerated Mission for Better Employment and Retention) is a joint initiative of the National Skill Development Corporation (NSDC) and Generation India Foundation (GIF) under the aegis of the Ministry of Skill Development and Entrepreneurship (MSDE). 
This project is co-funded by MSDE (under the SANKALP programme) and private philanthropy and aims to train 30,000 youth, 50% of whom will be women trainees. 
Key Features  

As part of this collaboration, the learners take part in AWS (re/Start), a workforce development program for unemployed and underemployed individuals. 
It covers fundamental AWS cloud skills as well as practical career tips, including resume writing and interview preparation. 
Through real-world scenario-based exercises, labs, and coursework, learners are trained in multiple technologies, including Linux, Python, networking, security, and relational databases. 

The program also covers the cost for learners to take the AWS Cloud Practitioner Certification exam, an industry-recognized credential that validates their cloud skills and knowledge and connects the participants with job interview opportunities in cloud or IT with local employers. 
SANKALP Programme
The Skills Acquisition and Knowledge Awareness for Livelihood Promotion (SANKALP) programme was launched in 2018. Nodal Ministry: Ministry of Skill Development and Entrepreneurship (MSDE) It is a World Bank loan-assisted project and is aligned with the overall objectives of the National Skill Development Mission (NSDM). The project focuses on transforming the overall skilling ecosystem of India, covering both central and state-level agencies for improved outcomes.
Source: PIB Gov.
Somatic genetic variants 
Tags: GS –3 Science & Technology 
Why in news?
Scientists have known of somatic variants for many years, but recently there has been an explosion in the amount of data. 
About: 
Somatic genetic variants also known as somatic mutations refer to alterations in the DNA sequence that occur specifically within the cells of an individual's body (somatic cells), excluding the germline cells (sperm and egg cells). 
Somatic genetic mutations occur after birth during development and are not inherited from parents. 
Somatic mutations can occur for various reasons, such as errors during DNA replication, exposure to environmental factors (like radiation or chemicals), or simply as a natural consequence of cellular. 
Somatic mutations can have different effects depending on where they occur in the genome and which genes are affected. 
Some somatic mutations are harmless and have no discernible impact on the cell or individual. However, others can lead to the development of diseases, including cancer. 
Somatic Mutation Progression:
Humans have 23 pairs of chromosomes, one from each parent, which carry our genetic information or blueprint. 
After fertilization, a single cell with 23 chromosomes begins dividing, ultimately creating nearly a trillion cells in the human body. 
While DNA replication during cell division is generally accurate, errors occur at an estimated rate of 0.64-0.78 mutations per billion base pairs per division. 
These mutations are more common during development and are referred to as somatic genetic mutations. 
These errors, often arising from the repeated copying of the genome, increase with age and tissue turnover.  
Turnover is the replacement of old cells with new ones. 
Some of these mutations can confer advantages to cells, leading to the development of tumours known as driver mutations. 
Source: The Hindu
"State of India's Birds, 2023″ report
Tags: GS –3 Environment  
Why in news?
The "State of India's Birds, 2023″ report reveals a widespread decline in most bird species across the country, with some currently declining and others projected to decline in the future. 
About: 
The "State of India's Birds (SoIB) 2023" Report is a significant assessment of bird species in India, aimed at understanding their conservation status.
It is published by the State of India's Birds Partnership, which is a collaboration of 13 organizations including both governmental (such as SACON, WII, ZSI) and non-governmental organizations.
Key Findings:
The assessments, based on data from around 30,000 birdwatchers, indicate that 60% of the 338 species with identifiable long-term trends have declined, while 36 species have increased. 
Raptors, migratory shorebirds, and ducks have experienced the most significant declines. 
However, several species like the Indian Peafowl, Rock Pigeon, Asian Koel, and House Crow are thriving and increasing in both abundance and distribution. 
Specialist bird species, which inhabit specific habitats like wetlands and rainforests, are facing rapid declines, while generalist species capable of adapting to various habitats are faring better. 
Long-distance migratory birds, such as those from Eurasia and the Arctic, have suffered significant declines, while resident species remain more stable. 
Birds with diets focused on vertebrates and carrion have seen notable declines, potentially due to harmful pollutants present in these food resources. 
The report emphasizes the decline of species endemic to the Western Ghats and Sri Lanka biodiversity hotspots. 
Main threats to birdlife in India: Climate Change, Urbanization, Monocultures, Energy Infrastructure 
Source: Indian Express
China-Bhutan Boundary Dispute
Tags: GS –1 Geography  
Why in news?
China and Bhutan recently held boundary talks to expedite efforts to resolve their disputed border issue. 
About:
Bhutan shares a 477 km-long border with China.
The disputed regions between China and Bhutan include Doklam, Gamochen, Batangla, Sinchela, Sakteng and Amo Chhu.
The China-Bhutan border dispute involves territorial claims and tensions between the two countries over parts of Bhutan's territory, particularly in areas bordering Tibet.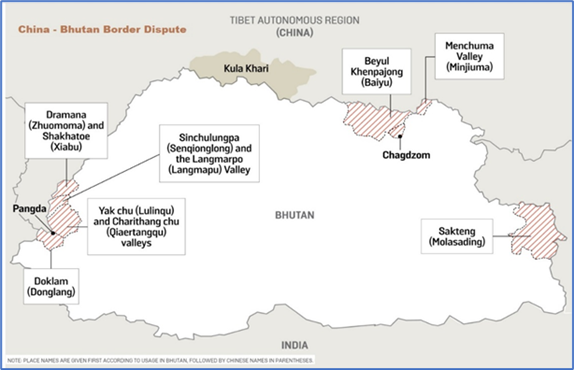 Source: Hindustan Times
FAQs
Q: What are daily current affairs?
A: Daily current affairs refer to the most recent and relevant events, developments, and news stories that are happening around the world on a day-to-day basis. These can encompass a wide range of topics, including politics, economics, science, technology, sports, and more.
Q: Why is it important to stay updated with daily current affairs?
A: Staying updated with daily current affairs is crucial because it helps individuals make informed decisions in their personal and professional lives. It enables people to understand the world around them, stay aware of significant events, and engage in informed discussions about important issues.
Q: Where can I access daily current affairs information?
A: There are various sources for daily current affairs, including newspapers, news websites, television news broadcasts, radio programs, and dedicated apps or newsletters. Social media platforms are also widely used to share and access current affairs information.
Q: How can I effectively incorporate daily current affairs into my routine?
A: To incorporate daily current affairs into your routine, consider setting aside specific times each day to read or watch news updates. You can also subscribe to newsletters or follow news apps to receive curated content. Engaging in discussions with peers or participating in online forums can further enhance your understanding of current events.
Q: What are some tips for critical analysis of daily current affairs?
A: When analyzing daily current affairs, it's essential to cross-reference information from multiple sources to ensure accuracy. Additionally, consider the source's credibility and bias, if any. Develop the ability to identify the main points and implications of news stories, and critically evaluate the significance and impact of the events reported.
In case you still have your doubts, contact us on 9811333901.
For UPSC Prelims Resources, Click here
For Daily Updates and Study Material:
Join our Telegram Channel – Edukemy for IAS
Visit our YouTube Channel – here