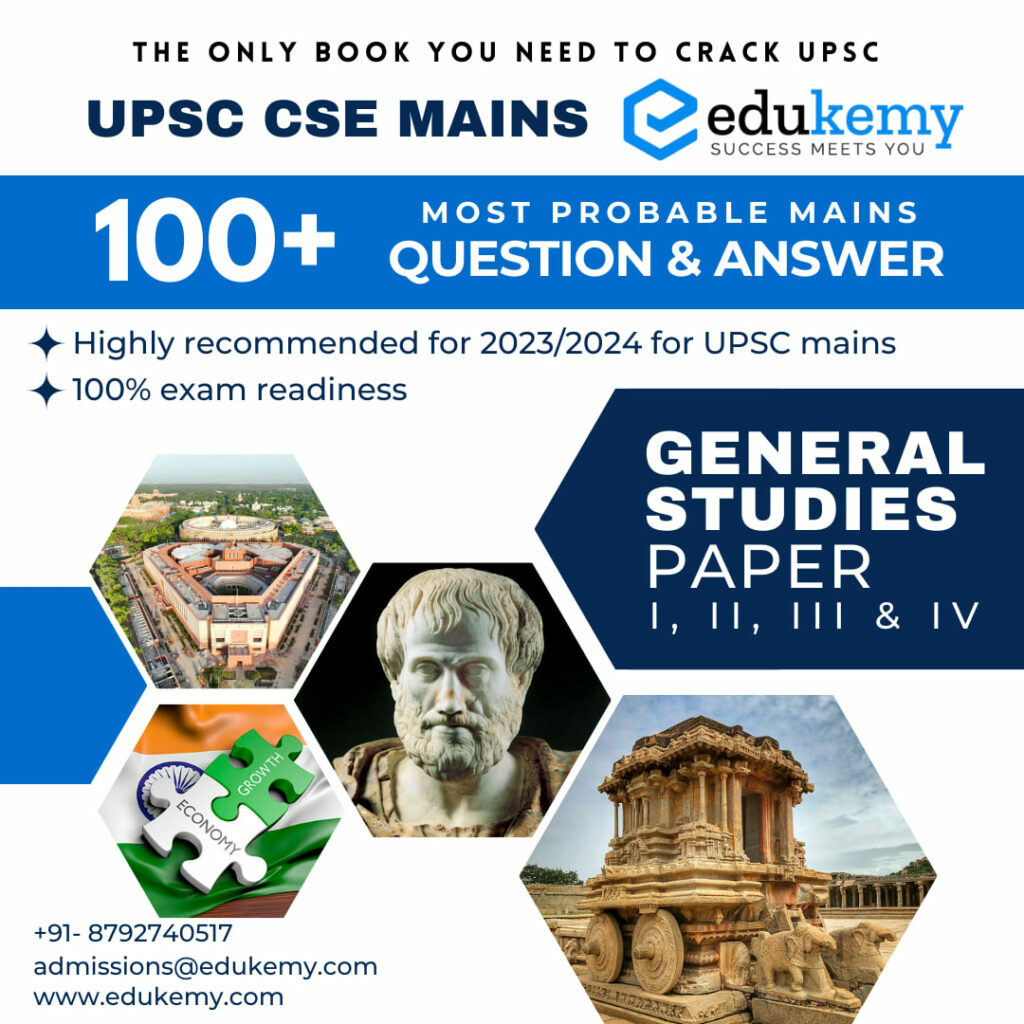 Tracing the origins of the Women's movement in India proves challenging, as most accounts begin in the nineteenth century. However, social historians have recently delved into its history prior to colonial times. They propose that the emergence of the women's movement can be observed in the Bhakti and Sufi movements of the sixteenth and seventeenth centuries. Of great importance is the recognition that the status of women was determined by male authority. This oppressive state of affairs was evident in social customs such as child marriage, polygamy, the prohibition of widow remarriage, sati, and the purdah system. These practices persisted until nineteenth-century social reformers confronted them through various social movements.
Here are the details and developments of various issues and causes that led to the women's movement in India:
Raja Ram Mohan Roy's Initiatives for Women's Social Reforms:
Raja Ram Mohan Roy drew attention to the inhuman practice of sati.
From 1818 onwards, he actively campaigned against sati through speeches and writings.
As a result of his efforts, the East India Company declared sati illegal and punishable in 1829.
Roy also opposed other social evils like early marriage and polygamy.
He advocated for female education, widow remarriage, and women's right to inheritance and property.
Roy's Brahmo Samaj played a significant role in reform activities related to women.
Widow Remarriage:
Ishwar Chandra Vidyasagar worked to promote widow remarriage.
The practice of child marriage resulted in numerous young girls becoming widows, leading to a miserable life due to restrictions imposed on them.
Vidyasagar advocated for widow remarriage and published a work on "Widow Remarriage" in 1853.
The efforts of Vidyasagar, Keshub Chandra Sen, and D.K. Karve led to the enactment of the Widow Remarriage Act in 1856.
In the South, Kandukuri Veeresalingam led the widow remarriage movement.
Dayanand Saraswathi and Compulsory Education for Girls:
Dayanand Saraswathi established Arya Samaj in 1875.
He emphasized compulsory education for both boys and girls.
The Arya Kanya Patasalas was established as a concerted effort by the Arya Samaj to promote women's education systematically.
Brahmo Samaj and Prarthana Samaj also made significant efforts to challenge the notion that Hindu religious traditions were responsible for the subordinate status of women.
Influenced by Western liberal thought, these Samajs sought to restore dignity to women.
Age of Girls at Marriage:
In the 19th century, the average age of marriage for girls was 8 or 9.
Reformers like Vidya Sagar worked to raise awareness about child marriages, leading the British government to pass the Age of Consent Bill in 1860.
Other reformers like Mahadev Govind Ranade, Behramji Malabari, and Tej Bahadur Sapru highlighted cases of early consummation leading to physical and psychological issues.
In 1891, collective efforts resulted in the passing of the Age of Consent Bill, raising the marriageable age for girls to 12 years.
Female Education:
Social reformers believed that female education could eliminate social evils and contribute to the strengthening of the basic family structure.
Vidya Sagar established 48 girls' schools between 1855 and 1858.
M.G. Ranade and his wife propagated female education and started a girls' high school in 1884.
D.K. Karve focused on promoting education among widows and founded Ananth Balikashram in 1896 for their education.
Karve also established the Mahila Vidyalaya in 1907 and S.N.D.T. Women's University in 1916, dedicated to women's education.
Property Rights for Hindu Women:
Hindu widows had limited rights to their husband's property and relied mainly on maintenance.
Raja Ram Mohan Roy called for government intervention through legislation to remove these disabilities and provide economic freedom.
As a result, the Special Marriage Act of 1872 was passed, which allowed divorce and granted inheritance rights to women.
These various efforts and legislative developments played a significant role in addressing women's rights and bringing about social reforms in Indian society.
Several factors served as incentives for the women's movements in India:
Concerns of Reform Movements: The status of women has been a focal point of various reform movements both before and after independence. Brahmo Samaj and Arya Samaj leaders addressed issues such as sati (widow immolation), remarriage, divorce, female education, the purdah system, polygamy, and dowry.
Criticism by Social Reformers: Prominent figures like Justice Ranade criticized harmful practices like child marriages, polygyny, restrictions on widow remarriage, and limited access to education.
Role of Influential Figures: Individuals like Raja Ram Mohan Roy played significant roles in abolishing the sati system, while Ishwar Chandra Vidyasagar and Maharishi Karve advocated for widow remarriage.
Link to Social Reform Movements: Scholars generally agree that the women's movement in India emerged as part of broader social reform movements. The process of highlighting women's issues gained momentum in the nineteenth century.
Influence of Western Education: Western education had an impact on challenging male domination over women and redefining complementary gender roles.
Leadership by Educated Elite Women: Educated elite women provided leadership within the women's movement, while male social reformers showed interest in changing social practices backed by religious beliefs.
Changing Socio-Religious Attitudes: Evolving socio-religious attitudes and philosophies and reduced social hostility and opposition from men towards women's associations engaged in self-help activities contributed to the movement's progress.
Support from Political Leaders: The benevolent attitude of political leaders towards emerging women's movements and their active support for women's campaigns played a significant role.
International Influence: The declaration of the 1975-1985 decade as the International Women's Decade further propelled women's movements, aiming to eradicate the notion of female inferiority and foster a sense of identity.
Government Initiatives: The Central Social Welfare Board (CSWB), established by the Government of India in 1953, promotes and strengthens voluntary efforts for women's welfare. The Ministry of Women and Child Welfare also provides grants to voluntary organizations for various activities, including the construction and expansion of hostels for working women in cities.
In the early 20th century, Mahatma Gandhi expressed his concern about the declining status of women in society. He actively advocated for the collective mobilization of women to fight for political freedom and their social and political rights. Gandhi's efforts led to a significant number of women leaving their homes and joining the freedom struggle. He took a revolutionary approach to elevate the status of women, emphasizing the need to free them from social and legal disabilities. Gandhi specifically addressed issues such as women's inferior position in matters of guardianship, inheritance, and marriage.
Women who participated in the national movement recognized the importance of self-reliance, swadeshi (supporting indigenous goods), and women's education. This political consciousness among women expanded their presence and participation in the public sphere. Some scholars have examined the role of women in regional independence movements. For instance, Aparna Basu and Pravin Seth studied the Gujarat region, Raghavendra Rao focused on Karnataka, and Uma Rao researched Uttar Pradesh. According to Govind Kelkar, women were seen as "helpers" rather than comrades in the freedom movement.
Ghanshyam Shah refers to scholars who have highlighted the role of women in tribal, peasant, and other movements in Bihar and Maharashtra. For example, Manoshi Mitra and Indra Munshi Saldanha analyzed the militant role of women in tribal movements, where they confronted authorities, wielded traditional weapons, and maintained supply lines for rebels in hidden locations. Scholars like Sunil Sen and Peter Casters examined women's involvement in peasants' movements in Telangana, West Bengal, and Maharashtra. Meena Velayudhan explored their role in the communist-led movement of coir workers in Kerala. Sen also highlighted women's participation in struggles initiated by trade unions in iron ore mines in Madhya Pradesh.
During the freedom struggle in India, various women's organizations emerged, paving the way for increased participation of women in socio-political activities. The liberal egalitarian ideology promoted under British rule created an environment for social awakening among Indian women. Local organizations such as Banga Mahila Samaj and the Ladies' Theosophical Society advocated for modern ideals for women. At the national level, important organizations included Bharat Mahila Parishad, Bharat Stri Mahamandal, Women's Indian Association, National Council of Women in India, All India Women's Conference, and Kasturba Gandhi National Memorial Trust. These organizations addressed issues like women's education, the abolition of social customs such as purdah (seclusion), child marriage, and gender equality. With the support of the Congress party, they also demanded the right to vote and representation in legislatures. Prominent among these organizations were the All India Women's Association and the Indian Women's Association, which had branches across the country. Their activities focused on women's education, improving health and sanitation, advocating for suffrage, and maternity benefits for women workers. Through these efforts, these organizations successfully initiated a discourse on gender equality and women's rights.
After independence, with the assurance to eliminate gender inequalities, the nationalist phase of the women's movement came to an end. Subsequently, social reconstruction efforts further reinforced this goal. As a result, women's movements remained subdued for about two decades until the 1970s. However, during this period, women actively participated in numerous grassroots struggles in different parts of the country. The role and involvement of women in movements such as the Shahada movement in Maharashtra, anti-price rise movements in Gujarat and Maharashtra, and the Bihar movement led by Jayaprakash Narayan are still remembered. Organizations like SEWA (Self-Employed Women's Association) adopted the twin objectives of struggle and development, fighting against all forms of injustice.
The contemporary women's movement, which emerged in the 1970s and 1980s, differed significantly from earlier movements and was influenced by two key factors:
Influence of the Women's Movement in the USA: The women's movement in the United States had a profound impact globally, sparking debates and protests by women seeking emancipation and rights. This influence extended to women in India, particularly among the urban-educated elite. Abundant feminist literature was available in universities, colleges, and shops, contributing to the dissemination of feminist ideas. Additionally, Indian literature addressing socio-economic and socio-cultural issues concerning women saw significant growth. However, these developments were primarily limited to urban areas.
Disillusionment with Development Processes: The Indian women's movement arose from widespread disillusionment among women at the grassroots level with the prevailing model of development, which had failed to eliminate poverty, discrimination, and injustice against women. By the 1970s, women's groups harboured growing disillusionment with the development process, leading to a gradual shift towards a confrontational approach.
Within this context, four movements played a crucial role in consolidating the Women's Movement of India (WMI) at the grassroots level.
Shahada Movement :
The Shahada Movement originated in Shahada, a Bhil Adivasi settlement in Maharashtra. It was initiated by young Sarvodaya workers who formed the Shramik Sangathan to aid the Adivasis who were suffering from drought and famine. This movement took on a more militant approach, advocating for land rights, demanding fair wages, and organizing women's camps known as shivirs.
Women played an active role in mobilizing the masses, and as the movement became more militant, women's issues were also brought to the forefront alongside broader concerns. Women applied their consciousness to address the oppression they faced based on their gender.
In due course, the movement shifted its focus to the issue of alcohol consumption due to the prevalence of domestic violence caused by intoxicated men. Women's camps were organized to facilitate discussions and support one another in eradicating this harmful practice, which served as a major source of their oppression.
What began as a protest movement against landlords transformed into a campaign against the sale and consumption of alcohol and a direct challenge to domestic violence. The Shahada movement, in its own way, challenged certain aspects of patriarchy by addressing violence within families, which was previously regarded as a private matter.
Self-Employed Women Association:
The Self Employed Women Association (SEWA) was established in Ahmadabad in 1972 by Ella Bhatt, a Gandhian socialist leader associated with the women's wing of the Textile Labour Association. Its primary objective was to organize women working in various trades within the informal sector. These women faced numerous challenges, including low wages, poor working conditions, lack of training, and harassment by authorities, middlemen, and the police.
SEWA aimed to enhance the working conditions of these women by providing technical and economic assistance. It sought to empower them by facilitating collective bargaining to secure better prices for their products and improve their economic status. The organization's ultimate goal was to enable these women to achieve economic self-sufficiency, thereby liberating them from exploitation. By ensuring regular work opportunities and access to developmental opportunities, SEWA helped these marginalized working women improve their economic status and gain independence. This approach addressed one of the major causes of their exploitation: economic dependence on men.
Anti-Price-Rise Front:
During a period of famine and drought in Maharashtra, the urban areas were severely impacted, resulting in escalating prices and black-market activities. In response, Mrinal Gore of the Socialist Party and Ahilya Rangekar of the CPI(M) joined forces to establish the Anti-Price-Rise Front, also known as the United Front. The primary objective of this front was to mobilize women in urban areas to protest against inflation.
The Anti-Price-Rise Front evolved into a mass movement that demanded price control measures and the fair distribution of essential commodities. Women's groups actively participated in the movement and even conducted raids on the premises of black marketers. The movement was fueled by the hardships faced by urban housewives due to the economic challenges that affected their daily lives. Their collective actions aimed to address the economic difficulties they faced and advocate for fair prices and proper distribution of essential goods.
Nav Nirman Samiti:
The Nav Nirman Samiti initially began as a student protest against rising prices and political disorder but later grew into a massive movement with the participation of middle-class women. Women joined these movements due to the adverse effects of increased expenditure on essential commodities and the hardships caused by hoarding and black marketing. The Anti-Price-Rise Front and Nav Nirman Samiti indirectly contributed to the formation of women's identity as a collective group.
In Andhra Pradesh, the Progressive Organization of Women (POW) was the first feminist group formed. This group highlighted the existence of gender-based oppression and mobilized women against it. Their manifesto emphasized the concept of equality between men and women in all aspects of life, addressing the sexual division of labour and cultural justifications for such divisions.
The year 1975 witnessed a significant development in the feminist movement, coinciding with the declaration of the International Women's Year by the United Nations. Influenced by POW, progressive women in Pune established the Purogami Stree Sangathan, and in Bombay, they founded Stree Mukti Sangathan. Various other groups and parties, such as the Lai Nishan Party and Socialists, also focused on women's issues and organized campaigns against sexual harassment, dowry, bride-burning, and other forms of violence and discrimination.
The proclamation of Emergency in 1975 resulted in the suspension of the women's movement, but it regained momentum with the Janata Party coming to power in 1977. In the late 1970s and early 1980s, the women's movement was predominantly driven by urban groups.
By the 1980s, women's groups were active throughout India, organizing exhibitions, meetings, study circles, and campaigns to address various women's issues. They advocated for women's control over their bodies and debated topics such as women's health, violence, rape, domestic abuse, divorce, maintenance rights, and child custody. The women's movement also aimed to enact and amend legislation in favour of women, as well as ensure the proper implementation of existing laws related to women's rights.
The current phase of the women's movement emphasizes genuine equality, seeking not only reservations but also equal access to material resources, means of production, education, and participation in decision-making processes. Women's development centres have been established in universities, offering women-oriented courses and conducting academic research on women's issues.
The women's movement is an ongoing process that started as a protest against the negative treatment of women and their problems. It has progressed through different phases, from rejecting biological explanations for disparities between the sexes to advocating for equal rights for men and women. Over time, the focus has shifted towards recognizing women's right to self-determination and their rightful place as valuable members of society.
Women's participation in movements for social, economic, and political rights has taken various forms. Some of these include:
Participation in Movements for Specific Categories of People: Women actively participate in movements advocating for the rights of specific groups such as tribals, peasants, and industrial workers. They contribute to the struggle for improved conditions, autonomy, and better opportunities for these marginalized communities.
Advocacy for Improvements in Work Conditions and Autonomy: Women engage in movements that aim to improve working conditions and secure autonomy for women in various sectors. These movements address issues such as workplace discrimination, harassment, and unfair treatment, advocating for the rights and dignity of women in the workforce.
Demands for Equal Remuneration: Women participate in movements that demand equal pay for equal work, highlighting the issue of gender-based wage discrimination and advocating for fair remuneration for women in all professions and industries.
Involvement in Social Movements Addressing Wider Issues: Women actively engage in social movements that address issues affecting both men and children. These movements may tackle concerns like abortions, adoption of children, sexual exploitation, and other social issues that impact the well-being of women and their families.
Indian women's movements generally work towards two main goals:
Liberation or Upliftment of Women: These movements aim to reform social practices and structures that limit the roles and opportunities available to women. The objective is to empower women to play more significant and constructive roles in society, challenging traditional norms and advocating for their rights and agency.
Equal Rights for Men and Women: Women's movements also strive for equal rights, seeking to extend the civil rights enjoyed by men in the realms of politics, economics, and the family to women as well. This includes fighting for equal representation, participation, and decision-making power for women in all spheres of life.
Jana Everett distinguishes between "corporate feminism" and "liberal feminism." "Corporate feminism" refers to movements that focus on making demands, organizing public meetings, presenting views to government officials, forming committees to investigate conditions, and holding conferences to mobilize women. On the other hand, "liberal feminism" pertains to the pursuit of equal rights for women and challenging gender inequalities through various political ideologies.
During the autonomous women's movements in India, a significant debate arose regarding the concept of feminism. Feminism encompasses a range of political ideologies employed by the women's movement to promote women's equality. It is also understood as a framework for observing and analyzing how gender inequality is constructed and enforced in society. Within this context, some activists questioned the applicability of Western feminism to the Indian context. They argued that the nature of male dominance in India differs from that of Western societies, and thus women's demands and resistance against patriarchy are distinct.
Madhu Kishwar, an activist and editor of Manushi, emphasizes the importance of examining Indian traditions in this context. She argues for exploring the potential within cultural traditions to combat regressive and anti-women ideas, using their strengths creatively. In this way, feminism in the Indian context is not simply a theoretical debate, but an approach to effect social change. Women's movements in India have played a vital role in bringing women's issues to the national agenda, driving societal awareness and addressing gender-related challenges.
Nationalist Movement:
During the nationalist movement in India, women's participation played a significant role in shaping the political landscape. The social reform movement of the 19th century had already paved the way for the elimination of social evils and the provision of educational opportunities for women. As a result, a significant number of English-educated middle-class women emerged by the late 19th century, and they actively contributed to political activities.
In the early stages of the nationalist movement, until 1919, the participation was primarily limited to the urban upper class. However, with Mahatma Gandhi's entrance into the national movement, the participation of the masses, including women, began to take place on a larger scale. The political developments of the nationalist movement and women's involvement in it went hand in hand.
Women participated in various forms, such as organizing public meetings, joining protests and demonstrations, and actively contributing to the cause of independence. They played crucial roles in non-cooperation movements, civil disobedience campaigns, and boycotts of foreign goods. Their participation helped shape the discourse on women's rights, national identity, and social justice.
Overall, the nationalist movement in India provided an opportunity for women to actively engage in political activities, contributing to the larger struggle for independence. Women's participation in the movement further paved the way for their continued involvement in shaping post-independence society and advocating for their rights.
During various nationalist events in India, women actively participated and contributed to the struggle for independence. Here are the details of women's participation in some key nationalist events:
Partition of Bengal in 1905:
Women participated in meetings and took up khadi spinning.
They contributed their jewellery to the national fund.
In villages, women started organizations and played an active role in the Swadeshi movement.
Women workers of the Arya Samaj played a significant role in arousing national spirit.
Setting up of Home Rule League:
Annie Besant, a woman, led the national movement as the president of the Indian National Congress in 1917.
Women like Annie Besant organized movements for the emancipation of women and firmly established the demand for political rights for women on the political agenda.
Entry of Mahatma Gandhi:
Gandhi's mass mobilization approach led to the increased participation of women in the independence movement.
Women took part in processions, propagated the use of Khadi, and even courted jail during the non-cooperation movement in 1919.
The non-cooperation movement awakened women across sections and imparted lessons in Satyagraha.
Struggle for Suffrage:
The suffrage campaign was seen as a measure to achieve social reform by the Indian women's movement.
Indian women exercised their vote for the first time in the 1926 elections.
Dandi March in 1930:
Women, including Sarojini Naidu, actively participated in the Dandi March.
They broke salt laws, picketed schools and colleges, and joined processions.
Civil Disobedience Movement of 1930:
Kamala Devi Chattopadhyaya addressed meetings and picketed foreign cloth and liquor shops.
She led the women's wing of the Hindustan Seva Dal.
Government of India Act 1935:
Women had the opportunity to be elected to state legislatures and become administrators under provincial autonomy.
Quit India Movement in 1942:
Women leaders carried on the movement when male leaders were arrested.
They led processions, held demonstrations, and organized camps for training in civil duties and first aid.
Women organized the political prisoners' relief fund and some went underground to direct the movement secretly.
Azad Hind Fauj (Indian National Army):
The Rani Jhansi Regiment, a women's unit, was created under Subhash Chandra Bose's leadership.
Women were trained in nursing, social service, and the use of weapons.
These instances highlight the active participation and contributions of women in various stages of the nationalist movement in India.
Conclusion:
The efforts and participation of women in the freedom struggle played a crucial role in bringing about significant changes in women's rights and equality in India. The women's movement fought for women's suffrage, social reforms, education, and the overall empowerment of women. As a result, women gained the right to vote and were recognized as equal citizens in the constitution of India.
However, despite these legal advancements, a significant gap persisted between the theoretical status of women and the actual implementation of their rights in reality. Traditional patriarchal norms, deep-rooted societal attitudes, and systemic barriers continued to hinder women's progress and limit their opportunities. Women still faced challenges in various spheres of life, including education, employment, political representation, and access to resources.
Recognizing this gap, subsequent waves of the women's movement in India have focused on addressing these persistent issues and advocating for the effective implementation of women's rights. They have strived to bridge the divide between legal provisions and the lived experiences of women, working towards achieving true gender equality in all aspects of society.
The women's movement in India continues to fight for gender justice, challenging discriminatory practices and advocating for policies and reforms that promote women's empowerment. It remains an ongoing struggle to close the gap between the rights enshrined in the Constitution and the realization of those rights in everyday life.
In case you still have your doubts, contact us on 9811333901. 
For UPSC Prelims Resources, Click here
For Daily Updates and Study Material:
Join our Telegram Channel – Edukemy for IAS
Visit our YouTube Channel – here