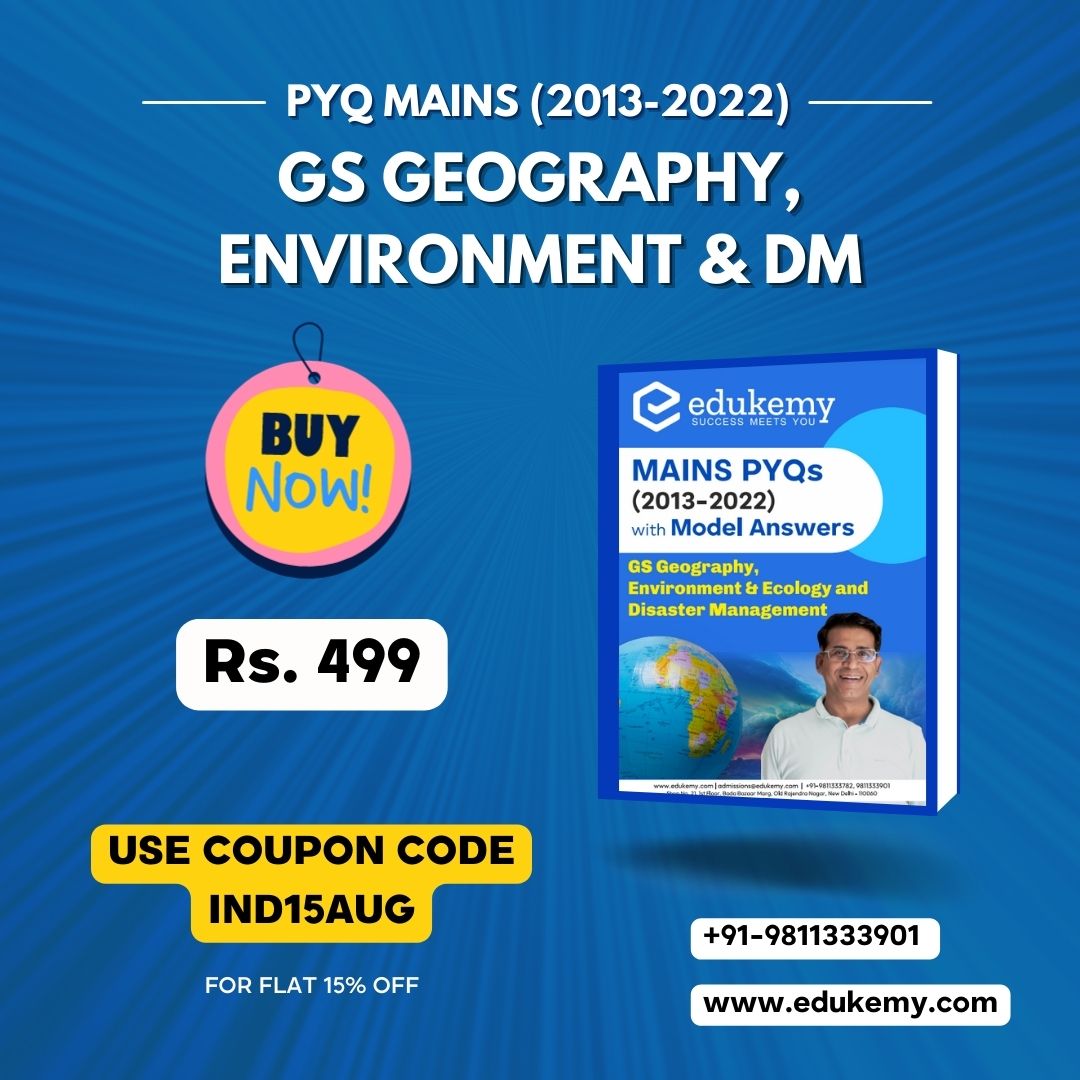 Indian agriculture faces several challenges that impact its productivity and sustainability. Here are some key problems:
1. Small and Fragmented Landholdings:
Over 86% of farmers in India are small and marginal farmers, owning less than 2 hectares of land.
Fragmented landholdings make it difficult to implement mechanization and modern farming practices efficiently.
2. Dependence on Monsoons:
Nearly 60% of India's net sown area is rain-fed, relying heavily on monsoon rainfall for irrigation.
Inadequate and erratic monsoons can lead to droughts and crop failures, affecting agricultural productivity.
3. Lack of Irrigation Infrastructure:
Only about 47% of the total cropped area in India has access to irrigation facilities.
The majority of farmers still depend on inefficient and traditional methods of irrigation.
4. Outdated Farming Practices:
Despite technological advancements, a significant portion of farmers still use traditional farming practices.
Limited adoption of modern techniques, improved seeds, and mechanization affects productivity.
Only around 40% of the total cropped area utilizes improved seeds.
5. Poor Access to Credit and Insurance:
About 40% of farmers do not have access to formal credit from institutional sources.
Only around 6% of farmers have crop insurance coverage, leaving them vulnerable to financial risks.
6. Price Volatility and Market Distress:
Farmers often face price volatility due to inadequate marketing infrastructure and the dominance of middlemen.
The average income of agricultural households in India is significantly lower than non-agricultural households.
7. Climate Change and Environmental Challenges:
Predictions indicate that Indian agriculture will face significant consequences due to climate change. Anticipated impacts include rising temperatures, elevated sea levels, more severe cyclones, unpredictable rainfall patterns, and other related effects. These changes are expected to have adverse effects on both rice and wheat production.
Specifically, the increased winter temperatures in northern India are likely to adversely affect wheat production. Additionally, rice production in coastal regions of India may be hindered by the intrusion of saline water and a heightened frequency of cyclones.
8. Lack of Diversification:
India's agricultural sector is heavily focused on cereal crops like rice and wheat.
Limited diversification into high-value crops, horticulture, and livestock farming restricts income opportunities.
9. Farmer Distress and Suicides:
Agriculture-related distress accounts for a significant number of farmer suicides in India.
According to the National Crime Records Bureau, over 10,000 farmer suicides were reported in 2019.
Farmer suicides seem to be clustered in regions characterized by the extensive commercialization of Indian agriculture and significant peasant indebtedness.
Farmers cultivating cash crops appear to be significantly more susceptible than those engaged in food crop cultivation.
The decline in agricultural well-being commenced with the commercialization of rural areas and a substantial decline in agricultural investments.
The privatization of numerous resources has further exacerbated this situation.
10. Soil Depletion
While the Green Revolution has played a vital role in alleviating hunger in India, it has also brought about adverse effects. One of these consequences is soil depletion, which occurs when the soil loses essential nutrients due to the continuous cultivation of the same crop.
11. Groundwater Depletion
Another adverse outcome of the Green Revolution is groundwater depletion. Excessive groundwater usage for irrigation, primarily in dry regions like Punjab, Haryana, and Western Uttar Pradesh, has led to a worrisome decline in the availability of fresh groundwater in these states today.
12. Impact of Globalization
The most conspicuous impact is a decline in farmers' income and a looming threat to India's agricultural sustainability. This is attributable to rising input costs coupled with declining output prices.
This situation is a reflection of a combination of reduced subsidies and decreased agricultural protection. Due to trade liberalization, Indian farmers now have to contend with competition from heavily subsidized production in developed countries.
13. Ensuring Food Security
Before the Green Revolution, India was not self-sufficient in terms of food grain production. However, in recent decades, agricultural growth has not kept pace with population expansion.
To guarantee food security, addressing factors like the accessibility, affordability, and nutritional quality of available food is imperative.
FAQs
Q. What are the basic problems of Indian agriculture?
Ans. The basic problems of Indian agriculture include fragmented landholdings, inadequate irrigation facilities, lack of modern technology adoption, low productivity, dependence on monsoons, and the prevalence of outdated farming practices.
Q. How do the basic problems of Indian agriculture impact the economy?
Ans. The challenges faced by Indian agriculture have a direct impact on the economy, affecting the overall food security, rural employment, and the country's GDP growth.
Q. What are the challenges confronting the Indian agriculture sector?
Ans. The challenges in the Indian agriculture sector include climate change, water scarcity, soil degradation, farmer distress, and the need for sustainable agricultural practices and technology adoption.
Q. How is the Indian government addressing the challenges in the agriculture sector?
Ans. The Indian government is actively implementing policies and initiatives focused on enhancing infrastructure, promoting sustainable farming techniques, providing financial support, and integrating technology to address the challenges faced by the agriculture sector.
Q. What are the key problems faced by the Indian agriculture sector?
Ans. The Indian agriculture sector grapples with issues such as low investment, lack of market access, post-harvest losses, inadequate storage facilities, and the prevalence of outdated farming practices.
Q. How does the instability in the agriculture sector impact the overall economy?
Ans. Instability in the agriculture sector can have far-reaching consequences for the overall economy, affecting food prices, inflation rates, rural livelihoods, and the country's trade balance.
In case you still have your doubts, contact us on 9811333901.
For UPSC Prelims Resources, Click here
For Daily Updates and Study Material:
Join our Telegram Channel – Edukemy for IAS
Visit our YouTube Channel – here