UPSC Mains Strategy
The subject of History is a popular choice among students preparing for the UPSC exam. The selection of the right optional subject can greatly impact a candidate's overall score.
History is a suitable choice as it covers a large portion of the GS syllabus for both the Prelims and Mains exam. It is also non-technical in nature, making it accessible to students from diverse academic backgrounds. Furthermore, standard material on the subject is readily available both in print and online.
The study of history provides an enlightening and comprehensive perspective on societal and political issues, and can also aid in answering the compulsory essay paper and performing well in the UPSC Interview.
However, the subject's vast syllabus and abundance of material can be challenging for students and requires a well-planned strategy to effectively prepare. Despite this, history is a thoroughly engaging and informative subject that has proven to be as scoring as any other optional subject under the Humanities category. Ultimately, it is a combination of the candidate's interest and aptitude for the subject, along with a good strategy, that determines the success in this optional.
Based on trends from recent years, it can be seen that 1-2 candidates with history as their optional have ranked among the top 15 and around 150-200 selections are made every year from this optional.
Pros of History Optional in IAS mains
A big part of the GS syllabus in the Prelims and Mains overlap with History.
It is non-technical, so it can be opted for by non-History students.
Easy to understand.
Reading material is easily available and vast.
Choosing History will train you in answering the Essay paper for History based questions.
History is one of the few subjects that remain static instead of having its syllabus updated every few years.
Will help with UPSC Interview.
Success rate is at 8.5% making it a promising paper.
Candidates who choose History will have an easier time studying for Main paper syllabus.
Cons of History Optional in IAS mains
Too much reference material which can be confusing when studying.
It can be very boring if you are not interested in the topic.
You must have proficient writing skills to score marks.
Good memory is necessary if you want to ace History as an optional.
A lot of the topics are subject to interpretation so your marks may vary depending on what you write.
When compared to science or math, it is not a topic that is worth much in tests.
Some historical names and dates are important to keep in mind. To master history, you must have a strong memory.
Future administrators might find it useful if you major in public administration or geography.
The UPSC history syllabus is extensive.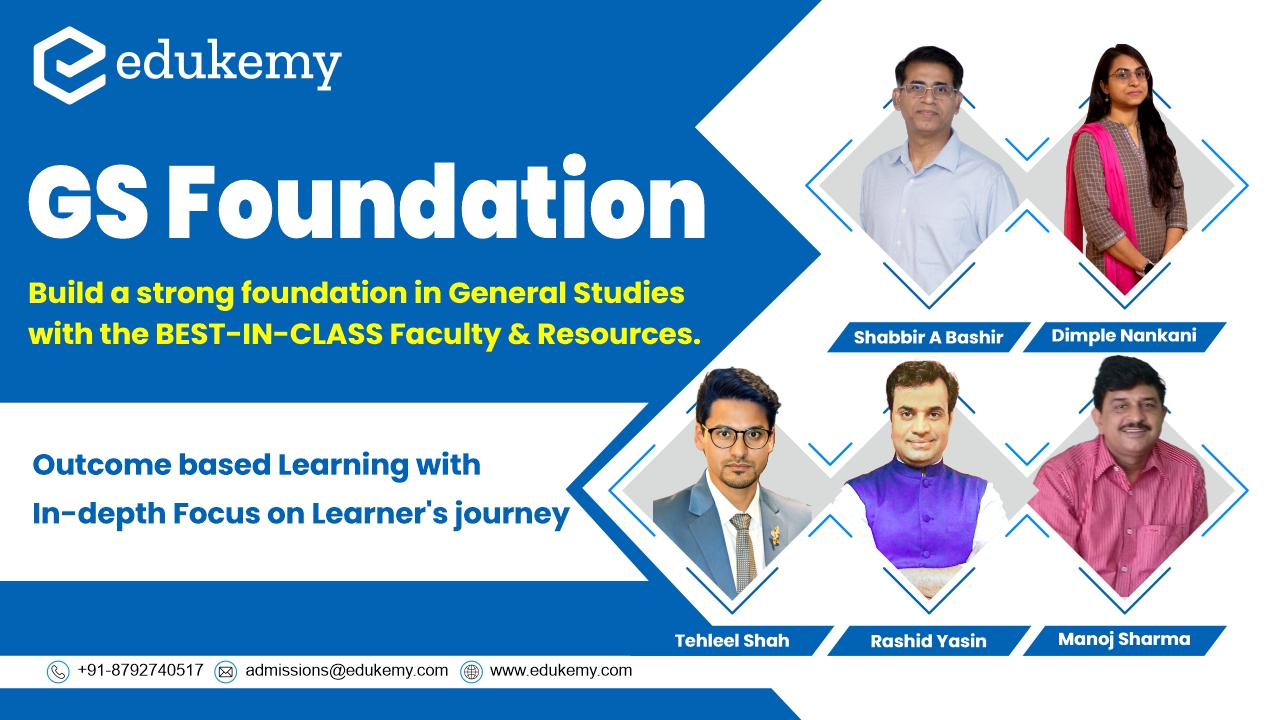 Types of Questions asked in Mains Examination
Each Paper for the History optional is for 250 marks, which means you have out of 500 to score. Understanding what type of questions are asked and how to answer them will ensure you score the highest marks for each question.
An analysis of question papers shows what type of questions are asked in past exams. They can be classified into:
| | | |
| --- | --- | --- |
| Type of Question | Meaning | What to Write |
| Analytical | Discuss, Comment, Analyze, Evaluate, Judge, Criticize | Merits and d-Demerits, Advantages and Disadvantages, For and Against |
| Descriptive | Describe, Elaborate, Narrate, List out, Give an account of | Go into detail |
| Explanatory | Illustrate, Elucidate, Explain | Explain with examples |
| Causal | Account for | Give reasons or causes |
| Chronological | Trace out | Explain in chronological order |
Understanding what is asked and how to answer is imperative for good grades and this table will help simplify the questions.
Reference Books
Ancient India
A history of Ancient and Early Medieval India – Upinder Singh
IGNOU M.A. (Selective reading)
NCERTs (Old and New)
L. Basham: The Wonder that was India, Vol I
Medieval India
Satish Chandra
IGNOU B.A., M.A. (Selective Reading)
NCERTs ( New)
A. A. Rizvi: The Wonder that was India, Vol 2
For Map Practice, Spectrum's Historical Atlas.

According to the time scale it is advised to divide the location (prehistoric/historic) and then map them in practice maps state-wise.Also visit Self Study History website

Spectrum Culture Book
Modern India
Plassey to Partition – Sekhar Bandopadhyay
A New Look at Modern Indian History – B.L. Grover
India Since Independence – Bipan Chandra or India After Gandhi – Ramachandra Guha
Modern Indian History – Spectrum
World History
Mastering Modern World History-Norman Lowe
L Mukherjee (Selective reading)
World History-Jain & Mathur
1. Syllabus is the Key
Memorizing the syllabus is necessary since there are so many dates, names, and places to cover.
2. Start with the NCERTs
This is a sound technique for the history optional section, particularly if you are unfamiliar with the material and have forgotten your high school history. Many applicants favour the older NCERTs because they present history in its proper chronological order. Understanding the timeline of kings and events is helpful since it can help you get a better understanding of what is going on. The NCERTs are very easy to read and comprehend.
3. Divide the syllabus and prepare
Organizing history into sections makes it simpler. Ancient, Medieval, and modern periods of Indian history are conveniently separated. Before you begin your preparation, it would be excellent if you were familiar with the curriculum for each of these parts. To make revisions easier, you should also create a chronology of the events in each section.
4. Note Making
It's crucial that you take notes and study for a course with a sizable syllabus. Make points for every subject under headings like "causes," "features," "importance," "criticism/failure," "achievement," "effect," etc. You can answer ambiguous questions more effectively if you do this. For instance, the Congress Party called for a broad-based, mass movement of civil disobedience in response to the Cripps Mission's failure. The Quit India Movement has this as one of its motivations. You can relate events in this way. Similarly, create sub-headings and note taking for each topic.
5. Previous Year Question Papers
You must review the question papers from prior years, particularly the last ten. This work makes it simple to comprehend the most crucial topics covered by the syllabus because many questions have been repeated.
6. Mains Answer Writing Practice
Practice writing detailed and lengthy answers, and emphasise any historical event that the question is based on economic implications and sustainability considerations. The examiners pay close attention to how you evaluate the incident in light of these factors.
Follow a strategic flow when writing your answers for the IAS history optional: begin with a concise and informative introduction, follow with an analytical body of the answer that is to-the-point and also shares a neutral but fresh perspective on the topic, and finish with a conclusion that emphasises the topic's relevance to the current situation.
7. Tabular form for certain topics
Make separate lists for each of the following areas that you need simultaneously study, doing so will also help you prepare for Prelims objective style questions.
Date and Events for Ancient, Medieval, and Modern History
Art & Sculpture – Date, Site of excavation or finding, Significance
Travellers, Journals, Literary Sources, Authors
Religious Figures and their Doctrines
Literature and Author in Modern Pre-Independence India
Newspaper & Editors
Governor – General, Work & Year
Industrial development, Administrative buildings, Architecture
Political Parties – Founder and Founding Year
Sessions of Indian National Congress – Year, Location, Significance
8. Practice Map
A detailed understanding of the kingdoms and provinces will enable you to come up with the best responses. To improve your map-pointing skills, focus on studying the map of undivided India. Questions are frequently given in a complex manner.
It is important to note that while the subject might be challenging, it ultimately comes down to the student's hard work, dedication, and effort put into studying and understanding the material. Choosing history as an optional subject can open up many opportunities and opportunities to excel in the examination. As such, It is in the hands of the student to put in the work and make the most of this opportunity and score good marks in the optional subject of History.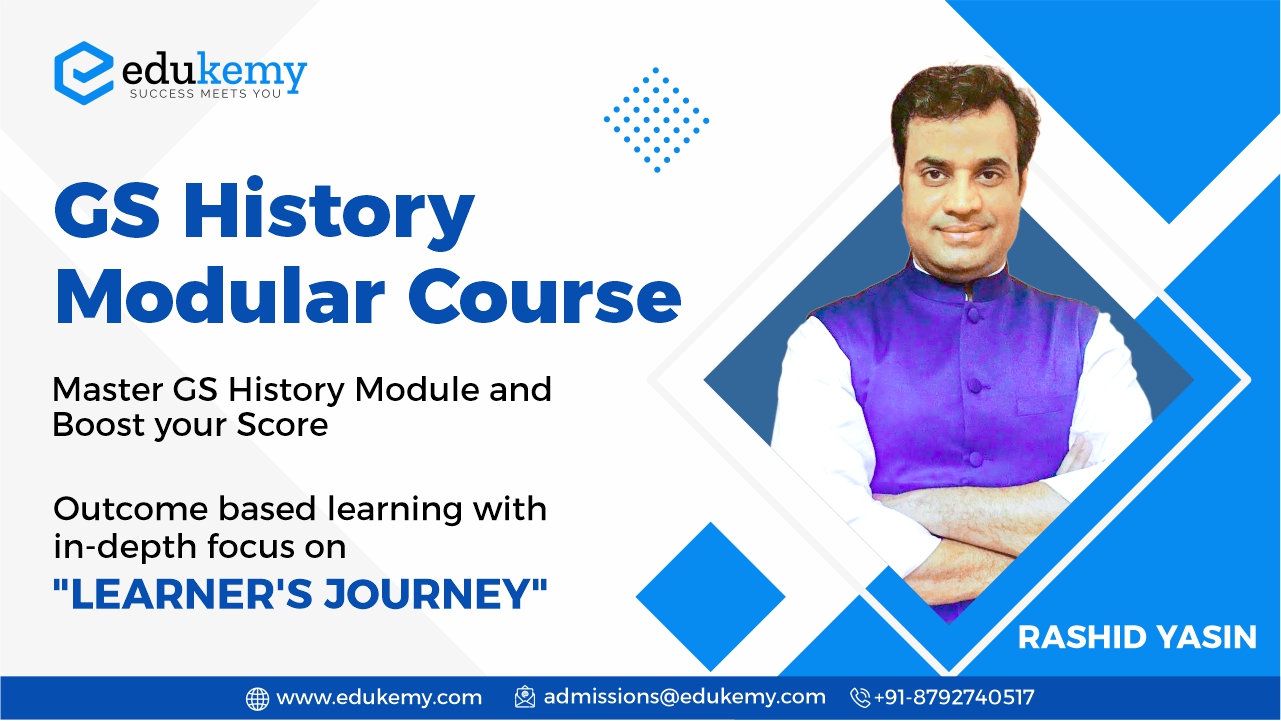 For UPSC Prelims Resources, Click here
For Daily Updates and Study Material:
Join our Telegram Channel – Edukemy for IAS
Visit our YouTube Channel – here