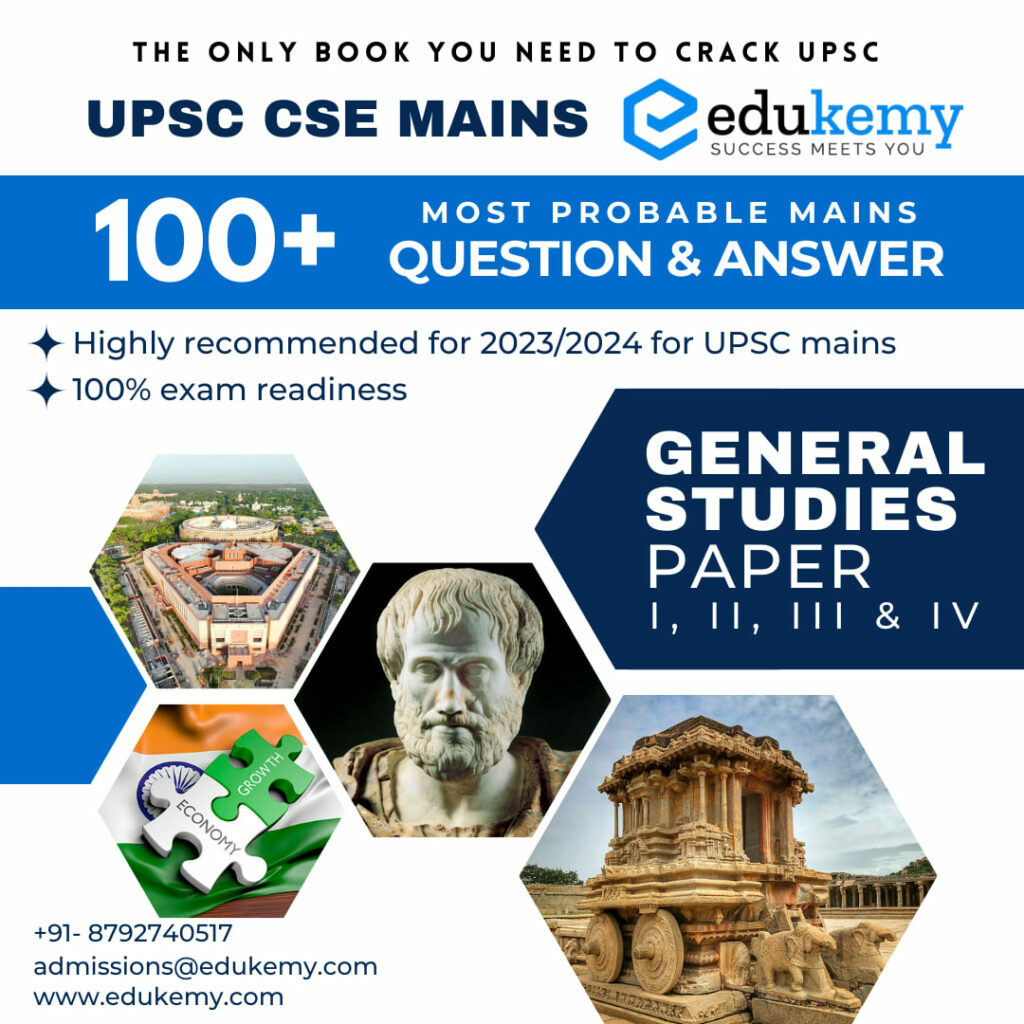 Preparing for the UPSC exam while working a full-time job is a demanding yet achievable feat with the right approach. To successfully balance both commitments, aspiring civil servants need to meticulously plan their study schedule. Prioritize essential subjects and allocate dedicated study hours before or after work, as well as during weekends. Make effective use of breaks and commute time for reading and revision. Leverage online resources and mobile apps for quick access to study materials. It's crucial to maintain a high level of discipline and consistency in your study routine, avoiding distractions and procrastination. Seek support from mentors, coaching institutes, and peers who understand the challenges you face. Lastly, take care of your physical and mental health, as a balanced lifestyle is essential for long-term success. Remember, perseverance and time management are your allies in this dual journey toward a successful UPSC attempt while holding down a full-time job.
What to be done by Working Professionals for UPSC Preparation?
Preparing for the UPSC (Union Public Service Commission) examination while working as a professional can be challenging, but it is certainly feasible with dedication, effective time management, and a well-thought-out strategy. Here's what working professionals can do to prepare for UPSC:
Set Clear Goals: Define your goals, be it clearing the UPSC examination, a specific rank, or a career change. Having clear objectives will help you stay motivated.
Time Management: Efficiently manage your time by creating a daily or weekly schedule that allocates dedicated study hours. Prioritize your study sessions and tasks.
Select Optional Subject Wisely: Choose an optional subject that you are genuinely interested in and is less time-consuming to study. This will reduce the burden of preparation.
Quality Study over Quantity: Focus on the quality of your study sessions rather than the quantity of hours spent. Ensure that your study time is highly productive and goal-oriented.
Utilize Breaks: Use lunch breaks, commute time, or any free moments at work for quick revisions, note-taking, or reading current affairs.
Weekend Study: Dedicate substantial time on weekends for extensive preparation, revision, and mock tests. Reserve your weekends as a dedicated study time.
Take Online Courses: Consider enrolling in online courses or joining weekend coaching classes that are specifically designed for working professionals. These programs often provide flexibility.
Regular Revision: Regularly revise what you've studied to ensure retention of information. Utilize flashcards or summary notes for quick reviews.
Stay Updated with Current Affairs: Stay updated on current affairs by reading newspapers, watching news, and using reliable apps or websites. Allocate a specific time for this daily.
Join Study Groups: Form or join study groups with other UPSC aspirants, especially those who are also working professionals. Group discussions can be beneficial for sharing knowledge and insights.
Practice Mock Tests: Regularly take UPSC mock tests to assess your progress and work on time management during the actual exam. This also helps you adapt to the exam pattern.
Health and Well-being: Prioritize your health by maintaining a balanced diet, getting sufficient sleep, and engaging in regular exercise. A healthy body supports a healthy mind.
Mindfulness and Stress Management: Practice mindfulness, meditation, or relaxation techniques to manage stress. It's important to maintain mental well-being.
Support System: Communicate with your family, friends, and colleagues about your UPSC goals and the demands of your preparation. Seek their support and understanding.
Keep Consistency: Consistency is key. Avoid long gaps in your study schedule. Even a daily study routine of a few hours can yield significant progress over time.
Maintain Backup Plans: While pursuing UPSC, be prepared with alternative career options or opportunities, especially if your job doesn't align with your long-term goals.
Steps and Tips for UPSC Preparation
Preparing for the UPSC (Union Public Service Commission) examination is a rigorous and demanding process. Here are some steps and tips to help you navigate this challenging journey successfully:
1. Understand the Exam:
Familiarize yourself with the UPSC exam pattern, which includes the Preliminary Examination (Prelims), Main Examination (Mains), and the Personality Test (Interview).
Select your optional subjects for the Main Examination carefully, considering your interests and strengths. Seek advice from experts or mentors if needed.
3. Create a Study Plan:
Develop a comprehensive and well-structured study plan that covers the entire syllabus. Allocate sufficient time to each subject and topic.
Gather high-quality study materials, including standard textbooks, reference books, and online resources. Consider joining a coaching institute if you feel it's necessary.
Stay updated with current affairs by reading newspapers, watching news, and following reliable online sources. Make concise notes for quick revision.
Regularly practice with previous years' question papers and take mock tests to get familiar with the exam pattern and improve time management.
7. Revision Strategy:
Regularly revise the topics you've covered to reinforce your understanding. Create revision notes for quick reference.
Develop your essay writing skills by practicing on a wide range of topics. This is an important aspect of the Mains examination.
Maintain a separate notebook or digital file to jot down current affairs. Organize this information by date and topic for easy retrieval.
10. Answer Writing Practice:
Practice writing answers to previous years' questions and sample questions. Focus on clarity, conciseness, and structuring your responses.
11. Newspaper Analysis:
Analyze news articles critically to develop a balanced perspective on various issues. This will help in both the Mains and the Interview stages.
12. Time Management:
Create a daily, weekly, and monthly schedule. Allocate time for studying, revision, practicing, and relaxation. Stick to your schedule as closely as possible.
13. Stay Healthy:
Maintain a healthy lifestyle with a balanced diet, regular exercise, and adequate sleep. A healthy body supports a healthy mind.
14. Stay Motivated:
Stay focused and motivated throughout your preparation. Remember your long-term goals and the impact of your work.
15. Take Breaks:
Avoid burnout by taking short breaks during your study sessions. The Pomodoro technique, which involves studying for 25 minutes and then taking a 5-minute break, can be helpful.
16. Mock Interviews:
As you approach the Interview stage, consider participating in mock interview sessions to improve your communication and presentation skills.
17. Seek Guidance:
Don't hesitate to reach out to mentors, senior aspirants, or experts for guidance and clarification on difficult subjects or strategies. (Join our Telegram Channel – Edukemy for IAS)
18. Be Adaptable:
Be ready to adapt to changing circumstances and priorities. Flexibility is key in the dynamic world of UPSC preparation.
19. Stay Positive:
Maintain a positive attitude and self-belief throughout your journey. Success in UPSC demands persistence and resilience.
Study Timetable for Working Professionals
Creating an effective study timetable for working professionals can be a game-changer for those looking to balance their job responsibilities and academic pursuits. Here's a sample study timetable:
Monday to Friday:
Morning (Before Work): (6:00 AM – 7:30 AM)

Start your day with 30 minutes of exercise or meditation to energize your mind and body.
Spend the next hour studying a subject or topic that requires the most focus. This is when your mind is usually at its freshest.

During Work Breaks: (as available)

Utilize short breaks (coffee breaks, lunch breaks) to review quick notes or flashcards. This can help reinforce your learning without affecting your work responsibilities.

Evening (After Work): (7:00 PM – 9:00 PM)

After work, take a short break to unwind and have a healthy snack.
Dedicate 2 hours to studying a different subject or topic. Try to cover broader subjects during this slot.

Night (Before Bed): (9:30 PM – 10:30 PM)

Use this hour to review what you've learned during the day, make a to-do list for the next day, and plan your study priorities. This can help you prepare for the next morning.
Saturday:
Morning (8:00 AM – 12:00 PM):

Start with a thorough review of the week's work.
Allocate time for any practice tests, assignments, or group study sessions.

Afternoon (1:00 PM – 4:00 PM):

Focus on the subjects or topics that you find most challenging.
Sunday:
Morning (8:00 AM – 12:00 PM):

Continue reviewing and practicing.
Set your goals and priorities for the upcoming week.

Afternoon (1:00 PM – 4:00 PM):

Dedicate this time to relaxation and self-care activities, such as hobbies or spending quality time with family and friends.
Tips for Success:
Consistency: Stick to your timetable as closely as possible. Consistency is key for effective time management.
Set Realistic Goals: Be realistic about what you can accomplish. Don't overburden yourself with unrealistic study goals.
Prioritize Tasks: Prioritize your study tasks based on importance and deadlines. This ensures that you're always focusing on what matters most.
Minimize Distractions: Create a quiet, organized study space and minimize distractions during your study hours.
Take Breaks: Don't forget to incorporate short breaks to prevent burnout and maintain focus.
Adaptability: Be ready to adjust your timetable when work demands or personal commitments change. Flexibility is important.
Seek Support: Consider joining study groups or seeking help from mentors or online resources when needed.
Self-Care: Don't neglect self-care. Maintain a healthy lifestyle, get enough sleep, and manage stress effectively.
Remember that the effectiveness of your study timetable depends on your personal preferences, work hours, and study goals. Tailor it to your needs, and don't forget to periodically review and adjust it as necessary.
In case you still have your doubts, contact us on 9811333901.
For UPSC Prelims Resources, Click here
For Daily Updates and Study Material:
Join our Telegram Channel – Edukemy for IAS
Visit our YouTube Channel – here