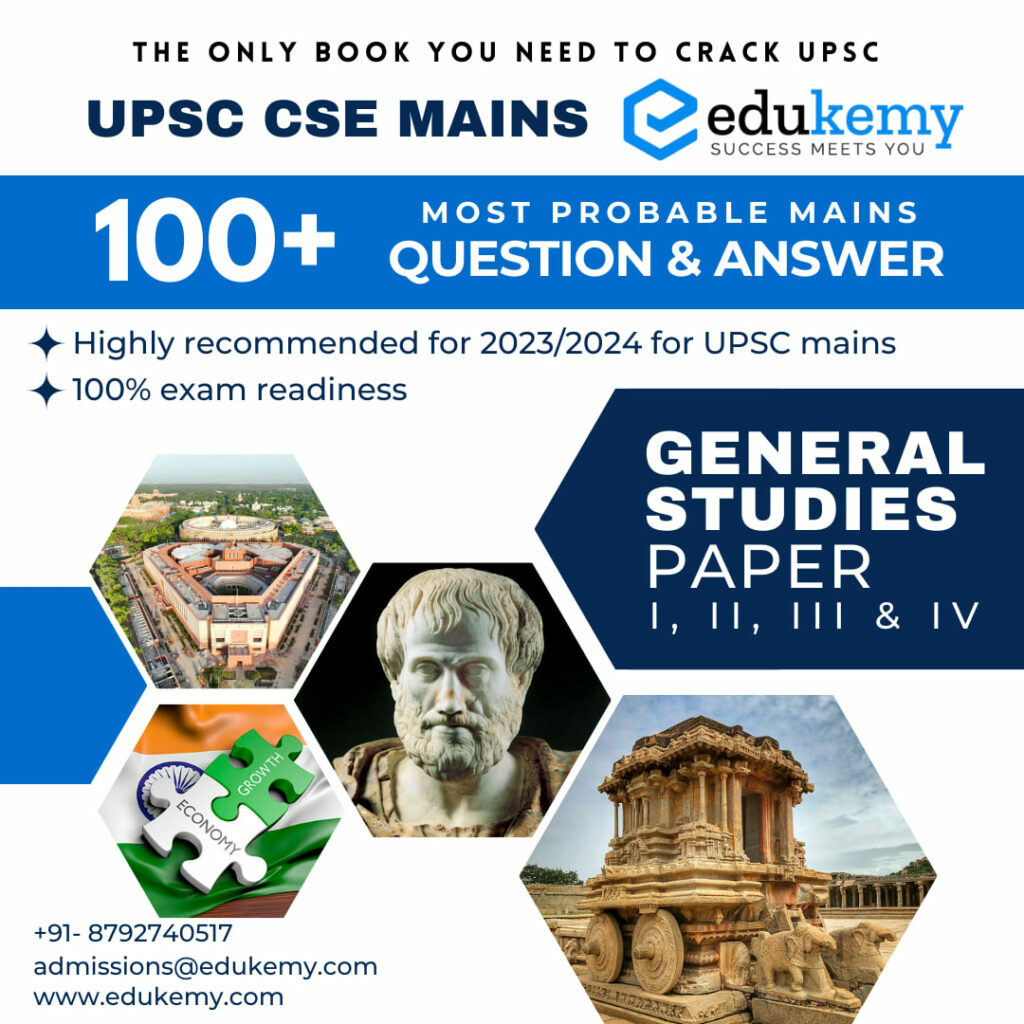 Jyotirao or Jyotiba Phule, born in 1827 in Satara, Maharashtra, was a prominent social reformer and activist. He belonged to the Mali (gardener) community and played a crucial role in challenging upper-caste dominance and Brahminical supremacy in society.
In 1873, Phule founded the Satyashodhak Samaj, also known as the Truth Seekers' Society. The organization's leadership was comprised of members from backward classes, including Malis, Telis, Kunbis, Saris, and Dhangars. The Satyashodhak Samaj aimed to advocate for the rights and upliftment of marginalized communities and worked towards social equality and justice.
Phule was a visionary thinker and worked tirelessly to challenge the oppressive social norms of his time. He was a strong advocate for women's rights and played a pivotal role in pioneering women's education in India, particularly in Maharashtra. Phule recognized the importance of education in empowering individuals and fought against gender-based discrimination in education.
His efforts to promote education for women and his contributions to social reform left a lasting impact on society. Jyotiba Phule's work continues to inspire and influence social justice movements in India. He remains an important figure in the history of social reform and equality in Maharashtra and the broader context of Indian society.
Background
Jyotiba Phule, born on April 11, 1827, in Katgun, Satara District, Maharashtra, had a humble background. He belonged to the Mali caste, which was traditionally associated with gardening, and most of his family members were illiterate. His family was relatively well-off due to their successful flower business and some farmland owned by his father, Govindrao.
At a young age, Phule attended primary school, but he was eventually pulled out to work in the family business. However, a family friend recognized his intelligence and convinced his father to enroll him in an English missionary school. In 1847, Phule completed his English education, which laid the foundation for his intellectual pursuits.
Phule was married at the age of 13, following the customary practice of his community, with a girl chosen by his father. It was during the wedding of a Brahmin friend in 1848 that he experienced a transformative incident. Despite participating in the traditional wedding procession, he was chastised and insulted by his friend's parents for his presence. They reminded him that, as a Shudra, he should have been aware of his lower caste status and avoided such events. This incident deeply impacted Phule's understanding of the inherent injustice of the caste system.
In the same year, Phule came across John Stuart Mill's book "Rights of Man," written by the American political activist and philosopher. This work had a profound influence on Phule's perception of social justice and the rights of marginalized groups.
Phule's experiences and exposure to social and political ideas led him to recognize the systemic disadvantage faced by lower castes and women in society. He firmly believed that education was the key to their liberation and began advocating for the education and empowerment of these marginalized sections of society. This belief became a driving force behind his lifelong social activism and reform efforts.
Ideology
Jyotiba Phule's ideology was centered around the goal of social transformation rather than mere social reform. He recognized that true change could only occur if the oppressed classes, or the masses, were educated and empowered. He believed that education was the key to mass awakening and social revolution.
Phule envisioned a society free from exploitation. He advocated for the rights and dignity of those who were marginalized and oppressed, and he played a significant role in raising awareness about their plight. It is believed that he coined the term "dalit," meaning "crushed," to describe those who were outside the varna system and faced social discrimination.
One of Phule's notable contributions was the popularization of the Satyashodhak marriage ceremony. This ceremony was simple, inexpensive, and aimed to eliminate the need for Brahmin priests, who held a privileged position in traditional Hindu weddings. By promoting this alternative ceremony, Phule sought to challenge the dominance and influence of the Brahmin caste, making marriage accessible to all and reducing the reliance on Brahminical traditions.
Overall, Phule's ideology emphasized the importance of education, social equality, and the empowerment of marginalized communities. He aimed for a society free from exploitation and injustice, where every individual could live with dignity and equality.
Contributions
Jyotiba Phule made significant contributions to various aspects of social reform in India, particularly in Maharashtra. Some of his notable contributions include:
Abolition of Untouchability and Caste System: Phule worked towards challenging and eradicating the oppressive caste system and untouchability practices. He advocated for equal rights and dignity for all individuals, regardless of their caste or social status.
Education for Women and Exploited Castes: Phule recognized the importance of education as a means of empowerment. He took initiative to educate women and children from the marginalized and exploited castes, such as the Mahar and Mang communities. The Phules established schools to provide education to these neglected sections of society.
Support for Pregnant Brahmin Widows and Orphans: Phule showed compassion and concern for pregnant Brahmin widows by establishing a home for them to give birth in a secure environment. Additionally, he established an orphanage to prevent infanticide and provide care and support for needy children, becoming one of the first Hindus to do so.
Common Bathing Tank and Embracing Attitude: In a symbolic gesture of equality and inclusiveness, Phule built a common bathing tank outside his house. This act represented his desire to break down caste barriers and dine with people from all castes, demonstrating his inclusive and egalitarian approach.
Establishment of Satyashodhak Samaj: Phule founded the Satyashodhak Samaj, also known as the Society of Truth Seekers. This organization aimed to achieve equal rights and social justice for people from exploited castes. It welcomed individuals from all religions and castes, promoting unity and collective efforts for the upliftment of the oppressed classes.
Jyotiba Phule's contributions to social reform and his advocacy for equality and justice have made him a pivotal figure in Maharashtra's history and the broader social reform movement in India. His tireless efforts earned him the honorific title of 'Mahatma,' highlighting his esteemed status as a revered social activist and reformer.
Work on Women's Education
Jyotiba Phule's work on women's education was pioneering and aimed at challenging the social norms and patriarchal structures prevalent during his time. Here are some key aspects of his work:
Establishment of the First Girls' School: In 1848, Jyotiba Phule and his wife Savitribai Phule established the first school for girls in India, located in Pune. This was a significant step towards providing education to girls who were traditionally denied access to learning.
Support from Savitribai Phule: Savitribai Phule played an instrumental role in supporting Jyotiba Phule's efforts in promoting women's education. She herself became one of the few literate women of her time, having been taught to read and write by Jyotiba. She actively participated in teaching the students at the girls' school they established.
Expansion of Educational Institutions: Jyotiba Phule continued his efforts to promote women's education by establishing two more schools for girls. Additionally, he founded an indigenous school for the lower castes, specifically targeting the education of the Mahars and Mangs, who faced social discrimination and limited access to education.
Addressing Women's Issues: Jyotiba Phule recognized the grave issues faced by women in society, including female infanticide, child marriage, and widowhood. To address these challenges, he established an orphanage in 1854 to provide a safe haven for orphaned girls and protect them from societal cruelty and neglect.
Through his work on women's education and addressing women's issues, Jyotiba Phule aimed to empower women and challenge the oppressive social norms that denied them their rights and opportunities. His efforts laid the foundation for future movements advocating for women's rights and education in India.
Work on Caste Discrimination
Jyotiba Phule's work on caste discrimination was a significant aspect of his social reform movement. Here are some key points regarding his efforts:
Criticism of Upper Castes: Jyotiba Phule openly criticized the orthodox Brahmins and other upper castes, whom he referred to as "hypocrites." He exposed their authoritarianism and challenged their oppressive practices and beliefs.
Defying Caste Restrictions: Jyotiba Phule encouraged the peasants and proletariat, who were often subjected to caste-based restrictions and discrimination, to defy these societal norms. He advocated for the rights and dignity of the lower castes and urged them to resist the oppressive hierarchy imposed upon them.
Inclusivity: Jyotiba Phule welcomed people from all castes and backgrounds into his home, demonstrating his belief in social equality and the rejection of caste-based discrimination. He emphasized the unity and solidarity of all individuals, regardless of their caste.
Gender Equality: Jyotiba Phule believed in gender equality and actively involved his wife, Savitribai Phule, in his social reform activities. This was significant during a time when women's participation in public life was highly restricted. He challenged the traditional roles assigned to women and recognized their potential as agents of social change.
Opposition and Support: Jyotiba Phule faced strong opposition from orthodox Brahmins and other conservative elements of society. They criticized and blamed him for challenging established norms and regulations. However, he also received support from some Brahmin friends who believed in his cause and extended their help to ensure the success of the movement.
Jyotiba Phule's work on caste discrimination aimed to dismantle the oppressive caste system and establish a society based on equality and justice. His efforts to empower the marginalized and challenge the dominance of the upper castes had a lasting impact on social reform movements in India.
Literary Works
He was also a well-known author.
Gulamgiri (Slavery) and Shetkarayacha Aasud (Cultivator's Whipcord) are two of his best-known works.
Some of his other notable works include:
Tritiya Ratna (1855)
Brahmananche Kasab (1869)
Powada: Chatrapati Shivajiraje Bhosle Yancha (1869)
Powada: Vidyakhatyatil Brahman Pantoji (1869)
Manav Mahammand (Muhammad) (Abhang)
Gulamgiri (1873)
Conclusion
Jyotiba Phule's contributions to social reform and his fight against social stigma have left an indelible mark on Indian society. His ideas and actions challenged deeply ingrained discriminatory practices based on caste, class, and colour. He was a visionary who sought to bring about a transformation in societal norms and break the chains of oppression.
Phule's work was ahead of its time, as he raised awareness about the inherent injustices of the caste system and advocated for equality and dignity for all individuals. His ideas resonated with later social reformers, including Dr. B.R. Ambedkar and Mahatma Gandhi, who continued the struggle against caste discrimination.
Phule's relentless efforts in addressing social inequalities laid the foundation for future anti-caste movements and inspired generations to fight for a more inclusive and just society. His legacy serves as a reminder that the battle against social stigma is ongoing and requires continuous effort and dedication.
Today, Jyotiba Phule's teachings and principles remain relevant as India continues to grapple with issues of discrimination and social inequality. His advocacy for equal rights and his fight against social stigmas serve as an inspiration for those striving for a more inclusive and harmonious society.
In case you still have your doubts, contact us on 9811333901. 
For UPSC Prelims Resources, Click here
For Daily Updates and Study Material:
Join our Telegram Channel – Edukemy for IAS
Visit our YouTube Channel – here