UPSC Mains General Studies Paper – 2 Mains 2020

Bilateral, regional, and global groupings and agreements involving India and/or affecting India's interests.
UPSC Mains Civil Services IAS Exam Question Paper – 2020
Decoding the Question
In Introduction, try to mention briefly about the Quadrilateral Security Dialogue (QUAD).
In Body,

Highlight rationale for QUAD as a Trade Bloc.
Write about Trade related initiatives of the QUAD.
Challenges to overcome.

In Conclusion, try to suggest the implementation of QUAD objectives.
Answer
Introduction
The Quad intends on preserving the status quo of 'free and open Indo-Pacific' considering China's assertive policies involving unseen dimensions and increasing blue water aspirations.. The grouping was conceived as a space to cooperate for safeguarding joint security and other interests in the Indo-Pacific region. It is mainly thought of in military terms but with changing times and post-Covid scenario, there are possibilities of this becoming a trade bloc.
Trade Related Initiatives of the QUAD:
India-Pacific Ocean Initiative (IPOI): The IPOI is an open, non-treaty-based global initiative that aims at practical cooperation in seven thematic areas which also include Maritime Resources; Capacity Building and Resource Sharing; Science, and Trade Connectivity and Maritime Transport. Australia and Japan have agreed to lead IPOI pillars on Maritime Ecology and Connectivity respectively.
Free and Open Indo Pacific (FOIP): Japan's FOIP builds around 'two continents', Asia and Africa, and 'two oceans', Pacific and Indian. Japanese FOIP endorses cooperation with countries who share the common vision of a free and open Indo-Pacific.
Blue Dot Network:  It is a multi-stakeholder initiative led by the USA along with Japan and Australia to bring together governments, the private sector, and civil society to promote high-quality, trusted standards for global infrastructure development. It could directly counter China's Belt and Road Initiative (BRI).
Supply Chain Resilience Initiative (SCRI): Japan mooted the Supply Chain Resilience Initiative (SCRI) as a trilateral approach to trade, with India and Australia as the key-partners. SCRI is a direct response to individual companies and economies concerned about Chinese political behaviour and the disruption that could lead to the supply chain.
Challenges to overcome:
Integration: All the trade associated initiatives launched by the Quad nations are independent. A joint force in the domain of trade and economy is the need of the hour. 
Lack of Cooperation: So far, the Quad nations have not been able to sort out their trade related differences. For example, India still does not have a free trade agreement with Australia and the USA. 
Clarity in Vision: Indo Pacific vision needs to be explained by the nations, in an overarching framework with the objective of facilitating everyone's economic and security interests. There is a need to put military components and economy components together for a holistic performance. 
This will reassure the littoral states that the Quad will be a factor for the regional benefit, and a far cry from Chinese allegations that it is some kind of a military alliance. 
Challenges to India: 
India needs a firm strategic footing in South Asia and the Indian Ocean Region. However, for India, pursuing such interest won't be easy as it is a member of forums like the Shanghai Cooperation Organisation, BRICS and Russia India China (RIC) having opposite resolutions and objects to the Quad; though the U.S., Japan and Australia are tied by military alliances, unlike India.
Conclusion
Quad member countries agreed that a free, open, prosperous, and inclusive Indo-Pacific region will serve the long-term interests of all countries in the region and of the world at large. However, there is a need to put the military component and the economic component together.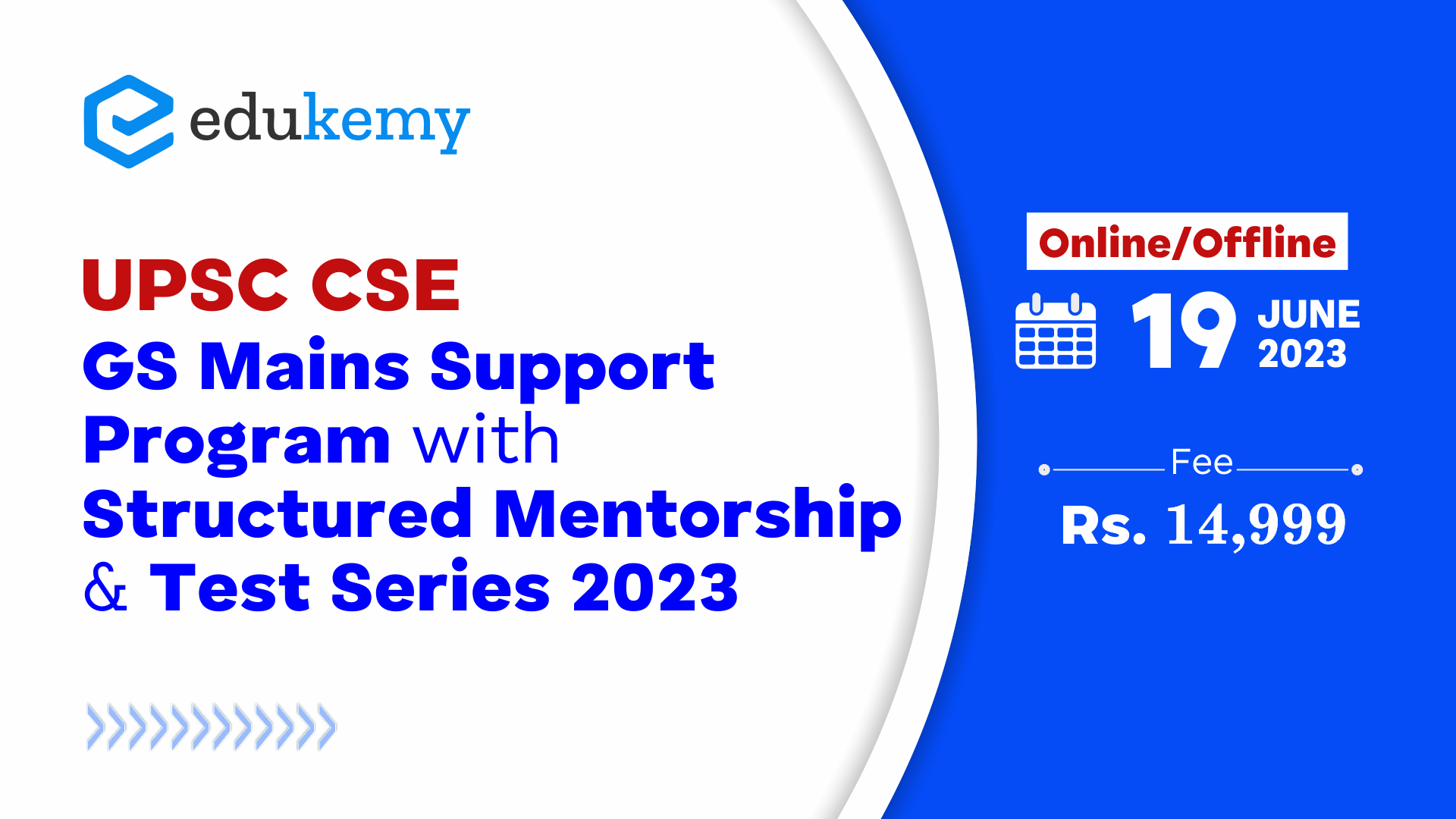 For UPSC Prelims Resources, Click here
For Daily Updates and Study Material:
Join our Telegram Channel – Edukemy for IAS
Visit our YouTube Channel – here