UPSC Mains General Studies Paper – 2 Mains 2020

Issues relating to development and management of Social Sector/Services relating to Health, Education, Human Resources
UPSC Mains Civil Services IAS Exam Question Paper – 2020
Structure of the Question
In Introduction,

About social development, and the present healthcare situation in the country.

In Body,

Relationship between healthcare and social development.
Geriatric Healthcare.
Maternal Healthcare.

In Conclusion, the importance of healthcare for holistic growth of the nation.
Answer
Introduction
Social development reflects the improved well-being of every individual in society. Poor health constitutes suffering and deprivation of the most fundamental kind. Diseases impact the well being, burden family, weaken societies, and squander potential. Over the years, significant strides have been made in increasing life expectancy and reducing some of the common killers associated with child and maternal mortality.
Linkages between social development and health care
Poverty
In developing countries, breaking the vicious circle of poverty and ill-health is an essential condition for development.
Economic growth
Health is pertinent for the realization of basic human needs and for a better quality of life. Health is a causative factor that affects a country's aggregate level of economic growth.
Out-of-pocket expenditures
The rising out-of-pocket expenditures on healthcare pushes around 32-39 million Indians below the poverty line annually.
Vulnerable sections
Women and elderly are one of the most vulnerable sections of society. In this context, access to quality health care and sound health policies are crucial for their healthy development, reducing deprivation, and social empowerment.
Health induced poverty
This is a common norm due to the high cost of health care which makes it difficult to address other social requirements like education. The increasing expenditure on healthcare pushes around 32 to 39 million Indians below the poverty line on an annual basis. 
Enhanced Human Capacity
Health care has the potential to enhance human capabilities and can aid in economic development which will result in further contribution towards growth of the nation.
Geriatric Healthcare
The National Elderly Policy defines people of 60+ age group as elderly. Marking of the UN 'Decade of Healthy Ageing (2020-2030)' highlights the significance of elderly population challenges. 
Phased-in Retirement
Phased-in retirement suggests a scheme whereby older workers could choose to work fewer hours yet remain longer in the labour force. This would ensure continuity in tax revenues and reduced expenditure on pensions. 
Robust Healthcare Infrastructure
Good quality health care infrastructure is of utmost importance to the elderly in an age-sensitive manner.  
Strengthen the Family Care System
The preferred source of support for the aged is still the family. The reciprocal care and support within the multi-generational families of parents, grandparents and children should be encouraged by way of school curricula and through the media. 
Promoting and rewarding volunteering
Governments could make provisions to promote and reward volunteering and care work among citizens and NGOs.
Other initiatives of the Government of India
Integrated Programme for Older Persons (IPOP)
Rashtriya Vayoshri Yojana (RVY)
Indira Gandhi National Old Age Pension Scheme (IGNOAPS)
Varishtha Pension Bima Yojana (VPBY)
Maternal Healthcare
Women are strong pillars of any society. Sustainable development in India can only happen through maternal and child care.
Maternal health is an important aspect of development in terms of increasing equity and reducing poverty.
The survival and well being of mothers is not only important in their own right but is also central to solving larger economic, social, and developmental challenges.
The Sustainable Development Goal 3 pertains to maternal health, where the target is to reduce maternal mortality ratio (MMR) to 70 per 100000 live births.
Institutional deliveries are an important means to achieve maternal health. Key initiatives in this are:

Janani Suraksha Yojana
Janani Shishu Suraksha Karyakram
Midwifery initiative aims to create a cadre of skilled nurses for providing compassionate women-centered, reproductive, maternal and newborn healthcare.
Policy lacunas that needs to be addressed
Policy formulation lacks backing of credible data which reduces the quality of policies. 
Lack of convergence of policies and coordination between center and states for implementation of policies. 
There is leakage in the implementation system, low allocation of resources for social security and under-utilization of funds by implementing agencies. 
High proportion of indirect taxes in the economy that affect weaker sections disproportionately. 
Populist measures undermining economically sound policies. Lack of long-term vision, where policies mimic electoral needs.
Conclusion
Healthcare has a major role to play in reducing social exclusion at the local level, due to its impact on employment, working conditions and household income. It can drive forward the implementation of local and national goals for sustainable development. This can potentially help in realizing the goal of a $5 trillion economy even faster and also aid in sustainable development of the country.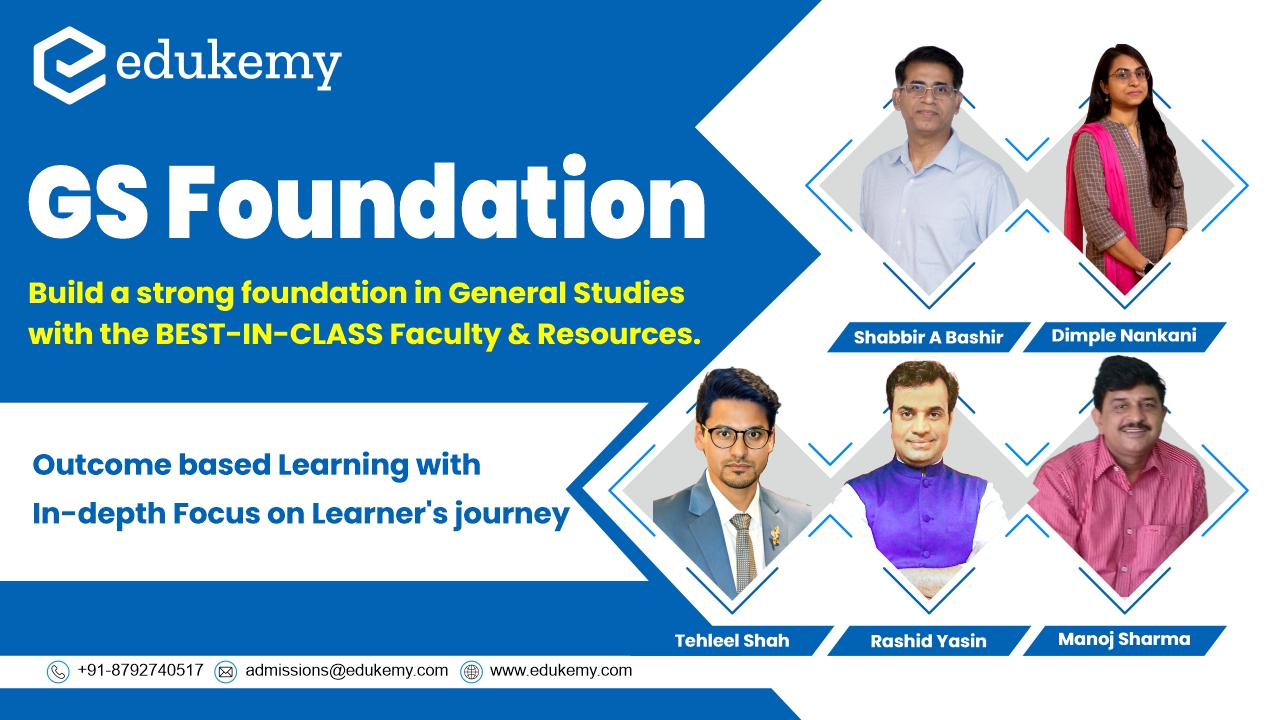 For UPSC Prelims Resources, Click here
For Daily Updates and Study Material:
Join our Telegram Channel – Edukemy for IAS
Visit our YouTube Channel – here