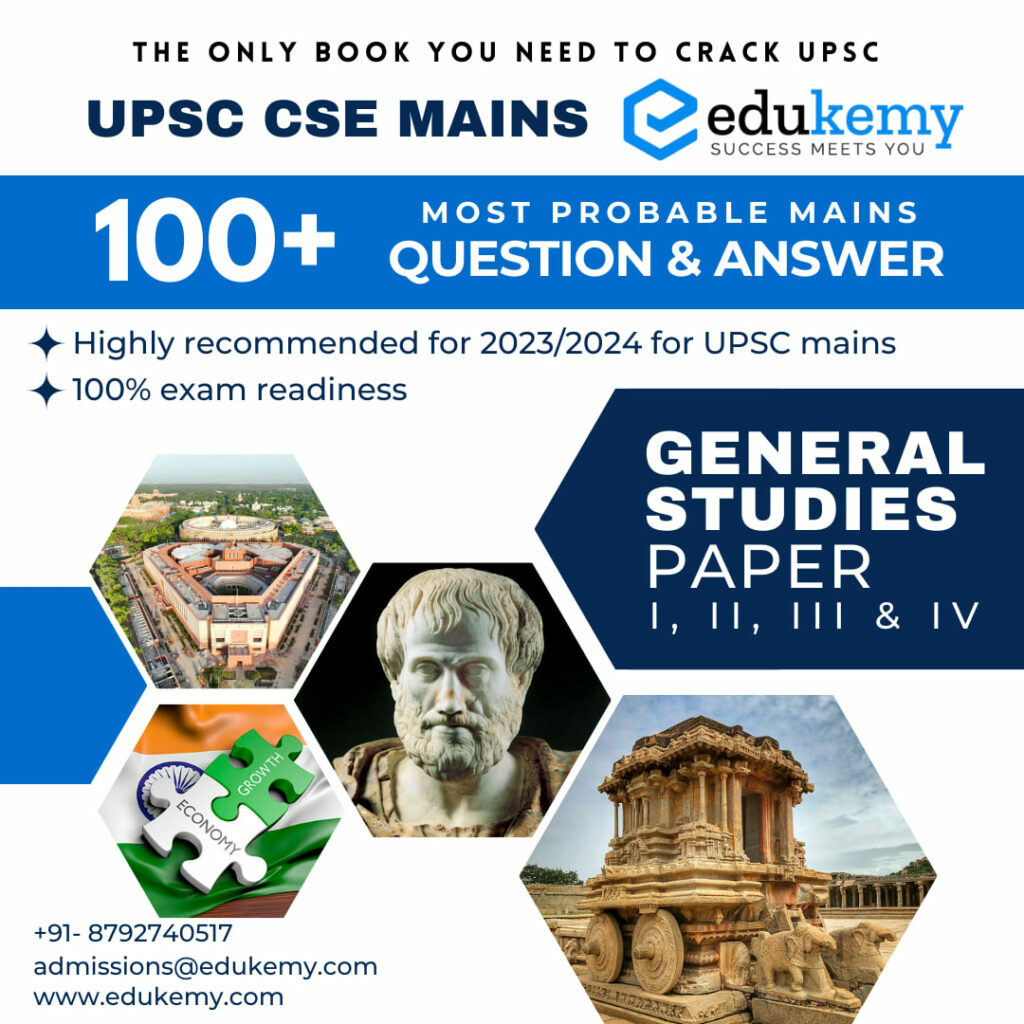 He was also known as Narendra Nath Datta. He was an inspiring personality whose lectures, writings, letters and poems motivated not only the youth of India but also the whole world. He had a formidable intellect. His special efforts still illuminate and awaken us. He founded the Ramakrishna Mission which still runs today with full effectiveness.
Swami Vivekananda, originally named Narendra Nath Datta, was an extraordinary individual who left a profound impact through his lectures, writings, letters, and poems. He was a source of inspiration not only for the youth of India but also for people around the world. Vivekananda possessed a formidable intellect, and his efforts continue to enlighten and awaken individuals to this day.
One of Vivekananda's notable achievements was the establishment of the Ramakrishna Mission, an organization that remains active and effective in its mission. The Ramakrishna Mission is dedicated to the service of humanity, promoting spiritual growth, education, healthcare, and social welfare. Through this mission, Vivekananda's ideals and teachings are perpetuated, continuing to benefit countless lives.
Vivekananda's contributions extend beyond the organizational realm. His eloquent speeches, insightful writings, and impactful poetry touched the hearts and minds of people, instilling a sense of purpose, self-confidence, and spiritual awakening. His teachings addressed various aspects of human life, including spirituality, social issues, personal development, and the pursuit of truth.
Even after his passing, Vivekananda's legacy endures, inspiring generations with his wisdom, compassion, and vision for a better world. His teachings continue to guide individuals in their spiritual journeys and in their efforts to make a positive difference in society.
Swami Vivekananda, born on January 12, 1863, in Kolkata, India, was known by his childhood name Narendra Nath Dutta. His father was Vishwanath Datta, and his mother was Bhuvaneshwari Devi. He received his education at the Calcutta Metropolitan School and later at Presidency College in Calcutta.
Vivekananda was a devout Hindu and embraced the teachings of Ramakrishna as his spiritual guru. He played a significant role in founding the Ramakrishna Mission in 1897, along with the establishment of Ramakrishna Math and the Vedanta Society of New York. These institutions continue to propagate the teachings and principles of Swami Vivekananda.
Philosophically, Vivekananda espoused Advaita Vedanta, a non-dualistic philosophy that emphasizes the unity of all existence. His teachings revolved around the idea of the divinity within each individual and the pursuit of self-realization.
Swami Vivekananda passed away on July 4, 1902, at the Belur Math in Belur, Bengal. Belur Math stands as a memorial to him, serving as a spiritual and educational centre. It remains a place of pilgrimage and a hub for various activities promoting spirituality, education, and social welfare.
The life and teachings of Swami Vivekananda continue to inspire and influence countless individuals worldwide, leaving a lasting legacy in the realms of spirituality, philosophy, and social service.
Swami Vivekananda: Life History & Background
Swami Vivekananda, born on January 12, 1863, in Calcutta, came from an affluent Bengali family. His parents were Vishwanath Dutta and Bhuvneshwari Devi.
Vivekananda played a pivotal role in introducing Indian philosophies, particularly Vedanta and Yoga, to the Western world. He is recognized for his efforts in raising interfaith awareness and bringing Hinduism to the global stage during the late 19th century.
In 1897, Vivekananda founded the Ramakrishna Mission, which he named after his spiritual guru, Swami Ramakrishna Paramhansa. The mission became a prominent organization dedicated to humanitarian work, education, and the propagation of spiritual teachings.
One of Vivekananda's notable contributions was his representation of India as a delegate at the first Parliament of Religions meeting held in Chicago in 1893. His powerful and eloquent speeches garnered attention and made a profound impact, earning him widespread recognition and acclaim.
Through his lectures, writings, and interactions, Swami Vivekananda became a significant figure in promoting India's rich spiritual heritage and fostering interfaith dialogue. His teachings continue to inspire people worldwide, emphasizing the universality of religion and the unity of humanity.
Swami Vivekananda's philosophy encompassed several core principles that guided his teachings and worldview. Here are the key principles of his philosophy:
Ethics: Vivekananda emphasized the importance of ethics and moral principles in leading a virtuous life. He believed that purity and unity were inherent qualities of the Atman (the true self) and encouraged individuals to live with integrity and compassion, serving and loving their fellow beings.
Religion: Vivekananda saw religion as a universal experience that transcends boundaries and connects all humanity. He believed that different religions are various paths leading to the same eternal truth. He emphasized the realization of the individual Atman as part of the universal Paramatma (supreme spirit).
Education: Vivekananda considered education as crucial for the progress of society. He believed in the democratization of knowledge and advocated for widespread education among the masses. He emphasized a holistic education that develops character, self-reliance, and the ability to face life's challenges.
Rationality: Vivekananda embraced scientific inquiry and encouraged the Indian society to abandon outdated practices like the caste system and embrace rationality. He condemned social and economic inequalities and ritualistic practices that hindered progress.
Nationalism: Vivekananda's nationalism was rooted in the spiritual and moral values of India. He advocated for a nationalism that embraced the welfare of the masses, equality, and universal fraternity. He promoted the concept of "Karmyoga," which emphasized selfless service for both political and spiritual freedom.
Youth: Vivekananda recognized the potential and strength of the youth in bringing about positive change. He believed in empowering young minds with education, character development, and a sense of ambition. He inspired countless youths with his teachings and writings, and his birthday is celebrated as National Youth Day in India.
Swami Vivekananda's philosophy continues to inspire individuals around the world, promoting ethics, religious harmony, education, rationality, nationalism, and the empowerment of the youth. His teachings provide valuable insights for personal and societal transformation.
Swami Vivekananda – Contributions
Swami Vivekananda made significant contributions in various fields and left a lasting impact on society. Here are the key contributions of Swami Vivekananda:
Introduction of Indian Philosophies to the West: Swami Vivekananda played a crucial role in introducing Indian philosophies, particularly Vedanta and Yoga, to the Western world. His lectures and writings helped in raising awareness and generating interest in Eastern spirituality.
Social Services and Philanthropy: Vivekananda dedicated his life to social services and philanthropy. He established the Ramakrishna Mission in 1897, which continues to serve humanity through various educational, healthcare, and relief activities. The mission focuses on alleviating poverty, providing healthcare, and promoting education.
Advocacy for Social Reforms: Swami Vivekananda actively addressed social issues prevalent in India. He spoke out against the caste system and promoted social equality. He fought against superstitions and worked towards the empowerment of women in society.
Inspiration for National Independence Movement: Vivekananda inspired many individuals to join the freedom struggle in India. His teachings and speeches encouraged the people to stand against colonial oppression and work towards the nation's independence.
Interfaith Dialogue and Religious Harmony: Swami Vivekananda emphasized interfaith dialogue and promoted religious harmony. He believed in the essential unity of religions and encouraged mutual respect and understanding among different faiths.
Advancement of Women's Status: Vivekananda recognized the importance of empowering women and improving their status in society. He advocated for equal rights and opportunities for women and encouraged their education and participation in social and spiritual activities.
Promotion of Nationalism: Swami Vivekananda played a crucial role in promoting nationalism in India. He instilled a sense of pride in India's ancient heritage and culture. He emphasized the importance of moral and physical strength, awakening the masses, and unity based on shared spiritual beliefs as the pillars of nationalism.
Neo-Vedanta Philosophy: Vivekananda's interpretation of Vedanta, known as Neo-Vedanta, provided a modern and practical understanding of ancient Indian wisdom. He bridged the gap between spirituality and rationality, emphasizing the relevance of Vedanta in the contemporary world.
Emphasis on Public Service and Character Building: Swami Vivekananda believed that the best form of worship was public service. He emphasized the development of physical and moral strength and encouraged individuals to contribute to the welfare of society.
Swami Vivekananda's contributions continue to inspire and guide individuals in their spiritual, social, and national pursuits, leaving a lasting impact on humanity.
Swami Vivekananda – Organizations
Ramakrishna Mission
The Ramakrishna Mission, founded by Swami Vivekananda, is a renowned philanthropic and spiritual organization. Here are some key points about the Ramakrishna Mission:
Establishment: Swami Vivekananda established the Ramakrishna Mission on May 1, 1897, near Calcutta (now Kolkata), at Belur Math. It was established as a monastic organization with the goal of serving humanity.
Ideals of Karma Yoga: The Ramakrishna Mission is based on the ideals of Karma Yoga, which emphasizes selfless service as a means to spiritual growth. The mission strives to uplift the poor and distressed by addressing their material, educational, and spiritual needs.
Social Service Activities: The Ramakrishna Mission engages in various social service activities. It operates schools, colleges, hospitals, and dispensaries to provide education and healthcare to the underprivileged. The mission also conducts vocational training programs and runs rural development projects.
Dissemination of Practical Vedanta: The Ramakrishna Mission aims to disseminate the teachings of Vedanta, particularly in a practical and accessible manner. It conducts conferences, seminars, workshops, and retreats to promote spiritual and ethical values.
Relief and Rehabilitation Work: The Ramakrishna Mission actively participates in relief and rehabilitation work during times of natural disasters, such as floods, earthquakes, and cyclones. It provides immediate relief, including food, clothing, and shelter, and engages in long-term rehabilitation efforts.
Belur Math: Swami Vivekananda founded Belur Math in West Bengal, India, in 1899. It serves as the headquarters of the Ramakrishna Math and Ramakrishna Mission. Belur Math is a place of spiritual retreat, where devotees can engage in meditation, study, and service.
Swami Vivekananda's Residence and Passing: Belur Math became Swami Vivekananda's permanent residence in 1899. He spent the last years of his life here. Swami Vivekananda passed away on July 4, 1902, at Belur Math.
The Ramakrishna Mission continues to carry out its mission of serving humanity, promoting spiritual values, and providing social welfare activities, inspired by the teachings and ideals of Swami Vivekananda.
Works of Swami Vivekananda
Letters of Swami Vivekananda
Jnana Yoga: The Yoga of Knowledge
Yoga: The Yoga of Love and Devotion
Yoga: The Yoga of Action
Raja Yoga: The Yoga of Meditation
Chicago Address of Swami Vivekananda
Swami Vivekananda's address at the World Parliament of Religions in Chicago in 1893 is a significant event in his life. Here are some key points about his Chicago address:
Inspiration to Attend: Swami Vivekananda learned about the World Parliament of Religions, which was held in Chicago in 1893, during his travels. He was eager to attend the meeting to represent India, Hinduism, and the teachings of his Guru, Sri Ramakrishna.
Journey to Chicago: Swami Vivekananda's disciples in Madras raised funds for his journey, and on May 31, 1893, he, along with Ajit Singh, the Raja of Khetri, left for Chicago from Bombay (now Mumbai). Despite facing many obstacles on the way, he remained determined.
Impactful Opening Line: On September 11, 1893, during his address at the Parliament, Swami Vivekananda captured the audience's attention with his opening line, "My brothers and sisters of America." This powerful statement earned him a standing ovation.
Presentation of Vedanta: Swami Vivekananda went on to present the principles of Vedanta and explained their spiritual significance. He emphasized the universality of Vedanta and its relevance to world religions, thus placing Hinduism on the global religious map.
Founding the Vedanta Society of New York: After his speech at the Parliament, Swami Vivekananda gained popularity and spent the next two and a half years in America. In 1894, he founded the Vedanta Society of New York, establishing a centre for the study and dissemination of Vedanta philosophy.
Preaching in the United Kingdom: Swami Vivekananda also travelled to the United Kingdom to spread the message of Vedanta and Hindu spiritualism. His lectures and teachings had a profound impact on the Western audience, inspiring many to explore Indian philosophy and spirituality.
Swami Vivekananda's address at the World Parliament of Religions introduced the world to the richness and depth of Hinduism and Vedanta philosophy. It marked a significant milestone in his mission to promote interfaith dialogue, universal spirituality, and the ideals of his Guru.
Legacy of Swami Vivekananda
The legacy of Swami Vivekananda is profound and far-reaching. Here are some key aspects of his legacy:
National Unity and Universal Brotherhood: Swami Vivekananda played a significant role in promoting national unity in India. He emphasized the importance of unity among diverse religious, cultural, and social groups, highlighting the common humanity that binds people together. His teachings fostered a sense of brotherhood and harmony, transcending barriers of caste, creed, and religion.
Cultural Exchange and Appreciation: Vivekananda's teachings highlighted the strengths and contributions of Indian culture and philosophy. He presented India's spiritual heritage to the Western world, shedding light on its profound wisdom and universal values. His efforts helped bridge the gap between Eastern and Western cultures and promoted mutual understanding and appreciation.
Self-Esteem and Self-Reliance: Swami Vivekananda's teachings instilled a sense of self-esteem and self-reliance among Indians. He encouraged individuals to believe in their own potential and capabilities, inspiring them to overcome challenges and work towards personal and national development. His emphasis on self-reliance had a profound impact on India's freedom struggle and the nation-building process.
Integration of Science and Spirituality: Vivekananda emphasized the compatibility of science and spirituality. He sought to dispel the notion of a conflict between the two and encouraged the pursuit of scientific knowledge alongside spiritual exploration. His teachings presented a holistic worldview that integrated rational inquiry and spiritual insights.
Impact on Indian Nationalism: Swami Vivekananda's ideas and teachings influenced Indian nationalist leaders and freedom fighters. His emphasis on national pride, cultural heritage, and the importance of service to the nation inspired many in their fight against colonial rule. His teachings continue to be a source of inspiration for generations of Indians.
Global Influence and Interfaith Dialogue: Swami Vivekananda's speeches and writings at the World Parliament of Religions in Chicago and subsequent travels helped promote interfaith dialogue and understanding. He presented Hinduism as a universal religion and emphasized the unity of religions. His teachings continue to inspire people worldwide to embrace pluralism, harmony, and respect for all faiths.
Swami Vivekananda's legacy is marked by his profound impact on Indian society, his contributions to intercultural understanding, and his teachings that continue to guide and inspire people towards personal growth, social harmony, and spiritual development.
Dayanand Saraswati and the Arya Samaj
In 1863 Swami Dayanand started preaching his doctrine of one God. He questioned the meaningless rituals, decried polytheism and image worship and denounced the caste system. He wanted to purify Hinduism and attacked the evils that had crept into Hindu society.
Dayanand Saraswati believed that the Vedas contained the knowledge imparted to men by God, and hence its study alone could solve all social problems. So he propagated the motto "Back to the Vedas." Asserting that the Vedas made no mention of untouchability, child marriage and the subjugation of women, Swami Dayanand attacked these practices vehemently.
Dayanand began the Shuddhi movement which enabled the Hindus who had accepted Islam or Christianity to return to Hinduism, their original faith. Dayanand published his religious commentaries in Hindi so as to make the common people understand his preachings. Satyarth Prakash was his most important work.
The Swami worked actively for the regeneration of India. In 1875, Swami Dayanand founded the Arya Samaj in Bombay. The Arya Samaj made significant contributions to the fields of education and social and religious reforms. After his death, his followers established the Dayanand Anglo Vedic Schools first in Lahore and then in other parts of India. Gurukuls were also established to propagate traditional ideals of education. A network of schools and colleges both for boys and girls was also established by the Arya Samaj.
FAQs
Q1. What are some famous quotes by Swami Vivekananda?
Ans. Some famous quotes by Swami Vivekananda include "Arise, awake, and stop not till the goal is reached," "In a day when you don't come across any problems, you can be sure that you are traveling in a wrong path," and "Take risks in your life. If you win, you can lead; if you lose, you can guide."
Q2. What is Swami Vivekananda Jayanti?
Ans. Swami Vivekananda Jayanti is an annual celebration in India and various parts of the world to commemorate the birth anniversary of Swami Vivekananda, the renowned spiritual leader and key figure in the introduction of Indian philosophies of Vedanta and Yoga to the Western world.
Q3. When is Swami Vivekananda's birthday?
Ans. Swami Vivekananda's birthday falls on January 12th. It is celebrated as National Youth Day in India, paying tribute to his contributions to the country and the youth of India.
Q4. What is Swami Vivekananda University?
Ans. Swami Vivekananda University is a renowned educational institution that carries the name of the revered Indian philosopher and spiritual leader, Swami Vivekananda. Several universities and institutions worldwide are named after him to honor his teachings and contributions to spirituality and education.
Q5. What programs or courses does Swami Vivekananda University offer?
Ans. Swami Vivekananda University typically offers a wide range of undergraduate and postgraduate programs across various disciplines, including humanities, sciences, engineering, management, and spiritual studies, reflecting Swami Vivekananda's emphasis on holistic education.

In case you still have your doubts, contact us on 9811333901.
For UPSC Prelims Resources, Click here
For Daily Updates and Study Material:
Join our Telegram Channel – Edukemy for IAS
Visit our YouTube Channel – here