UPSC Mains General Studies Paper – 1 Mains 2022

Distribution of key natural resources across the world including South Asia and the Indian sub-continent
UPSC Mains Civil Services IAS Exam Question Paper – 2022
Approach
Start with emphasizing the keyword (Deccan trap) importance in the present context.
Discuss Natural resources found in the 'Deccan trap'.
Importance of Deccan trap resources for context India.
Introduction 
The Deccan Traps is a sizeable igneous area in west-central India situated on the latitude and longitude, 1724∘N, and 7374∘E respectively. This is one of the most prominent volcanic features of the Earth. It consists of multiple layers of solidified flood basalt that combine to form a more than 2,000 m thick crust and covers an area of 500,000 km2.
The Deccan Trap covers a significant part of western peninsular India, in the states of Maharashtra, Goa, and Gujarat, and to some extent in Madhya Pradesh and southern Rajasthan. Its thickness varies depending on whether the surface is flat or sloppy, being midway between deep and shallow.
Body 
Natural resources in Deccan Trap
Black Soil
The black soil, also known as "Regur Soil" or "Black Cotton Soil", is a type of soil that is typically found in the Deccan Plateau region of India. It is characterised by its dark colour, high clay content, and excellent water-holding capacity. Black soil is rich in several important nutrients, including iron, lime, aluminum, and magnesium. These nutrients are essential for plant growth and development.
Rocks
The Deccan Plateau region of India is home to many ancient cave temples that have been carved out of the local basalt rock. These temples are known for their intricate carvings, beautiful sculptures, and rich history. One such temple is the Elephanta Caves, which are located on a small island just off the coast of Mumbai (formerly known as Bombay).
Non-Ferrous & Ferrous Minerals
Iron ore is one of the most significant resources found in the Deccan Traps. The region is home to some of the largest iron ore deposits in India, which have been mined for centuries. The iron ore deposits in the Deccan Traps are of high quality and are used in the production of steel.
Manganese is another important resource found in the Deccan Traps. It is used in the production of steel, as well as in the manufacture of chemicals and fertilizers.
Mica, a mineral found in the region, is used in the production of cosmetics, electrical components, and other products.
Limestone, coal, and petroleum are also found in the Deccan Traps. These resources are used in a variety of industries, including construction, manufacturing, and energy production.
Natural Gas
The resource being referred to is natural gas, which is often found along with oil in oil fields. However, it is not obtained in all oil fields, and exclusive reserves have been identified in various parts of India. recent studies by the National Geophysical Research Institute (NGRI) have suggested the presence of natural gas reserves in the Deccan region, which encompasses parts of Telangana, Karnataka, and Maharashtra.
Geothermal Energy
The western margin of volcanic Deccan traps, also known as the Western Ghats, is characterised by the presence of numerous hot springs.
Nuclear energy
Nuclear energy has become an important source of electricity generation in India, and the country has significant reserves of uranium and thorium, which are important minerals used in nuclear power production. Nuclear energy has several advantages, including a low carbon footprint and a high energy density, which makes it an attractive option for meeting India's growing energy demand. The important nuclear power projects are Tarapur (Maharashtra), Rawatbhata near Kota (Rajasthan), etc.
Conclusion
So the Deccan Traps are a rich source of natural resources, including minerals, timber, and water, that have been exploited for centuries and continue to be important for the economic development of India.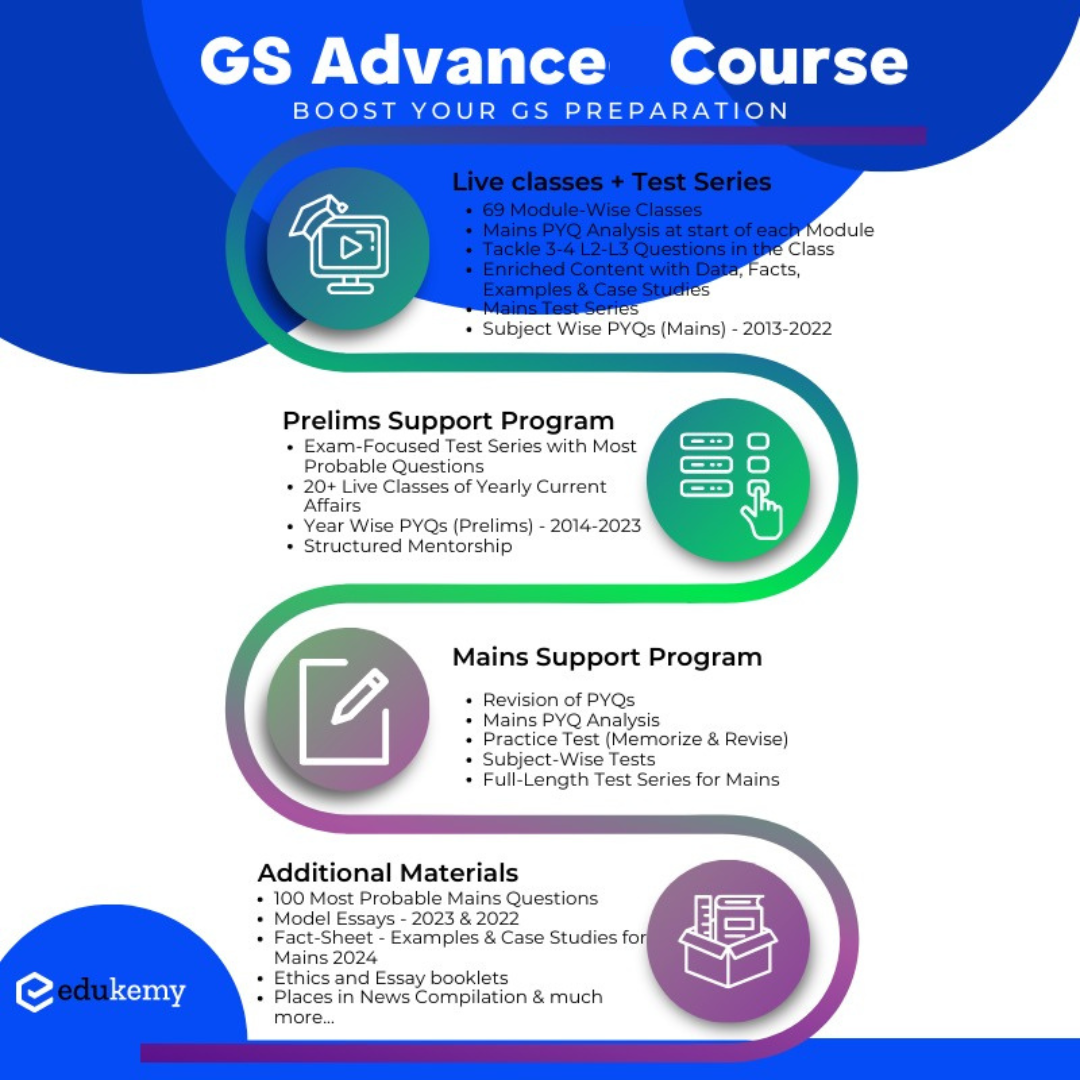 In case you still have your doubts, contact us on 9811333901.
For UPSC Prelims Resources, Click here
For Daily Updates and Study Material:
Join our Telegram Channel – Edukemy for IAS
Visit our YouTube Channel – here