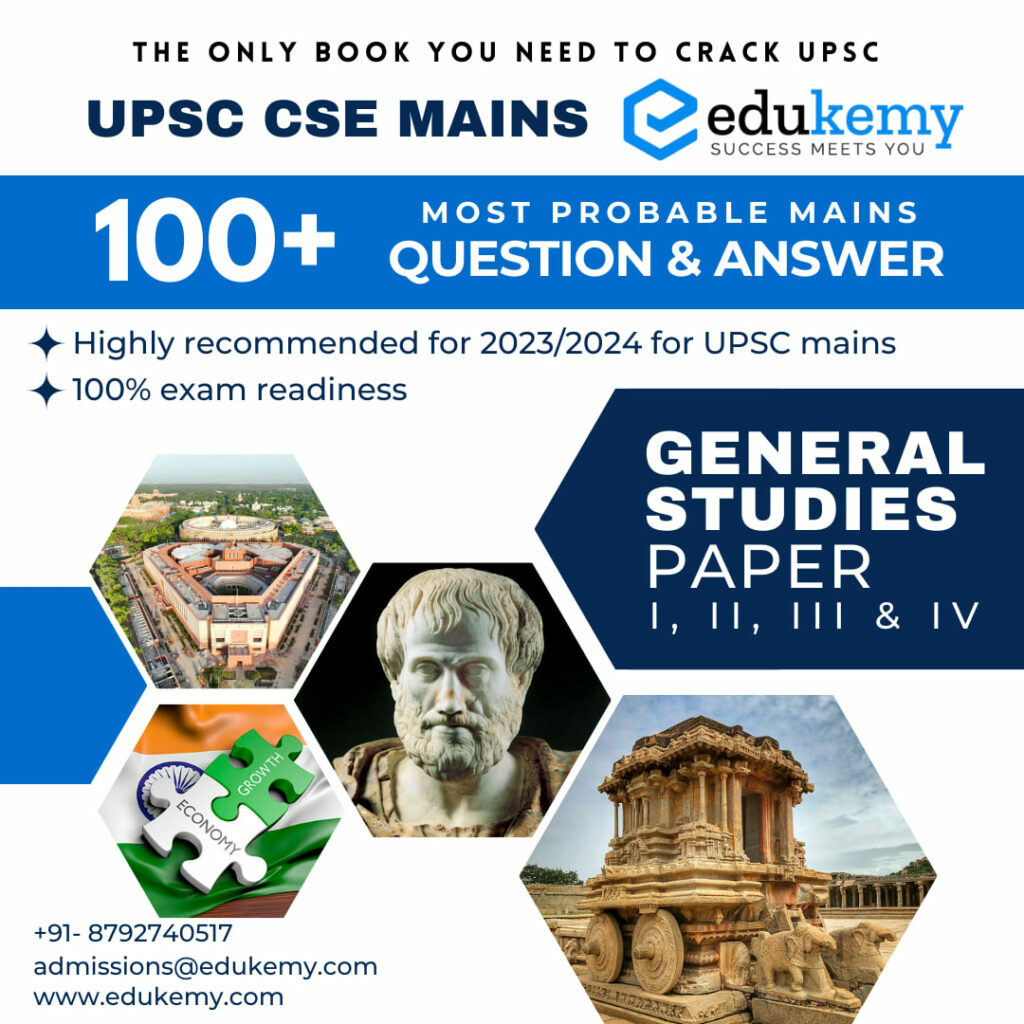 Sociology has increasingly become a prominent optional subject for aspiring candidates preparing for the prestigious Union Public Service Commission (UPSC) examinations. In the pursuit of success in the UPSC Mains, a comprehensive understanding of the previous year's question papers has proven to be instrumental in guiding candidates towards a successful outcome. With a focused lens on the domain of Sociology – Research Methods & Analysis, the years spanning 2013 to 2023 have witnessed a dynamic shift in the patterns of questions, reflecting the evolving landscape of research methodologies and analytical approaches within the discipline of sociology. Exploring this repository of questions not only facilitates an in-depth understanding of research methods and analytical techniques but also equips candidates with the requisite skills to tackle complex sociological inquiries, thereby elevating their preparation for the UPSC examinations.
Diving into the treasure trove of previous year's questions on Sociology – Research Methods & Analysis serves as a gateway for aspirants to develop a comprehensive understanding of the tools and techniques employed in sociological research. From exploring various qualitative and quantitative research methodologies to dissecting data analysis techniques and sampling methods, the UPSC Mains questions have consistently emphasized the significance of a robust research framework for dissecting intricate sociological phenomena. By embracing the insights embedded within the previous year's questions, sociology enthusiasts can embark on a transformative journey of honing their research skills, fostering critical thinking, and developing a nuanced approach to addressing multifaceted sociological inquiries, thus laying a strong foundation for success in the UPSC examinations.
Research Methods & Analysis – Previous Year Questions (UPSC CSE Mains Sociology Optional)
1. Explain the different types of non-probability sampling techniques. Bring out the conditions of their usage with appropriate examples. (2022)
2. Suggest measures to minimize the influence of the researcher in the process of collecting data through focus group discussion. (2022)
3. What is reliability? Explain the different tests available to social science researchers to establish reliability. (2022)
4. Discuss the challenges involved in collecting data through census method (2021)
5. How do qualitative and quantitative methods supplement each other in sociological enquiry? (2021)
6. Analyse the strengths and weakness of social survey method in social research. (2020)
7. Discuss the importance and source of hypothesis in social research. (2020)
8. Explain the probability sampling strategies with examples. (2019)
9. Bring out the significance of Ethnography in social research. (2019)
10. Distinguish between quantitative and qualitative techniques of data collection with suitable examples from Indian society (2018)
11. Illustrate with example the significance of variables in sociological research. (2017)
12. Examine epistemological foundations of qualitative methods of social research. (2017)
13. How can one resolve the issue of reliability and validity in the context of sociological research on inequality? (2017)
14. Analyze the importance of qualitative method in social research. (2016)
15. "Hypothesis is a statement of the relationship between two or more variables." Elucidate by giving examples of poverty and illiteracy. (2016)
16. "Participant observation is the most effective tool for collecting facts." Comment. (2016)
17. What are variables? Discuss their role in experimental research. (2015)
18. Examine the problems of maintaining objectivity and value neutrality in Social Science research? (2015)
19. Why is random sampling said to have more reliability and validity in research? (2015)
20. Write short answer of the following in about 150 words: In what way biographies could be used to study social life ? (2014)
21. Which research technique would be most suitable for the study of consumer behaviour and its social correlates ? Explain (2014)
22. Analyse the limitations of quantitative methods in social research. (2013)
23. Write short note on the following, keeping sociological perspective in view : Comparative method. (2012)
24. Differentiate between the qualitative and quantitative methods in Research. (2012)
25. Write short note on Reliability and Validity, keeping sociological perspective in view. (2011)
26. What is subjective method in social research ? Examine Focus Group Discussion (FGD) as a technique for data collection, with suitable examples (2011)
27. Write short note on Content Analysis. (2010)
28. Write short note on Nomothetic and Idiographic Methods (2010)
29. Distinguish between probability and nonprobability sampling methods. How many types of sampling designs are there (2009)
30. Write short note : Importance and sources of hypotheses in social research. (2008)
31. What is the importance of sampling in sociological studies ? Distinguish between simple random sampling and stratified random sampling (2008)
32. Utility of Reliability and Validity in Social Research. (2003)
33. What are the uses of Bogardus' social distance scale and of Likert scale? Discuss (2002)
34. Short note : Limitations of questionnaire as a technique of data collection. (1999)
35. Write short note : Reliability of a sample. (1998)
36. Write short note : Participant observation. (1990)
37. Write short note : Measurement of Attitudes. (1989)
38. Write short note : Experimental design. (1988)
39. Write short note : Techniques of Data Collection. (1987)
40. Write short note : Techniques employed in measuring attitudes. (1986)
41. Write short note : Interview as a method of social research. (1985)
FAQs on Research Methods & Analysis
Q. What are the primary research methodologies used in sociological studies?
Ans. Sociological research encompasses a range of methodologies, including qualitative methods such as interviews, case studies, and ethnography, as well as quantitative techniques like surveys, experiments, and statistical analysis. These diverse approaches help researchers gather and analyze data to gain insights into complex social phenomena and behaviors.
Q. How does the process of sampling influence sociological research?
Ans. Sampling plays a critical role in sociological research by enabling the selection of a representative subset from a larger population. Carefully chosen sampling techniques ensure that research findings are both reliable and valid, contributing to the accuracy and generalizability of sociological conclusions drawn from the data.
Q. Why is data analysis significant in sociological research?
Data analysis forms a crucial component of sociological research, involving the examination and interpretation of collected data to identify patterns, trends, and relationships within the dataset. It enables researchers to derive meaningful insights, make informed inferences, and generate empirical evidence that can either support or challenge sociological hypotheses and theories.
Q. How does the integration of diverse research methods enrich sociological analysis?
Ans. Integrating both qualitative and quantitative research methods in sociological studies allows for a comprehensive and multi-dimensional understanding of complex social phenomena. By combining different methodologies, researchers can gain a holistic perspective, validate findings, and unearth nuanced insights, thereby contributing to a more thorough and nuanced sociological analysis.
In case you still have your doubts, contact us on 9811333901.
For UPSC Prelims Resources, Click here
For Daily Updates and Study Material:
Join our Telegram Channel – Edukemy for IAS
Visit our YouTube Channel – here