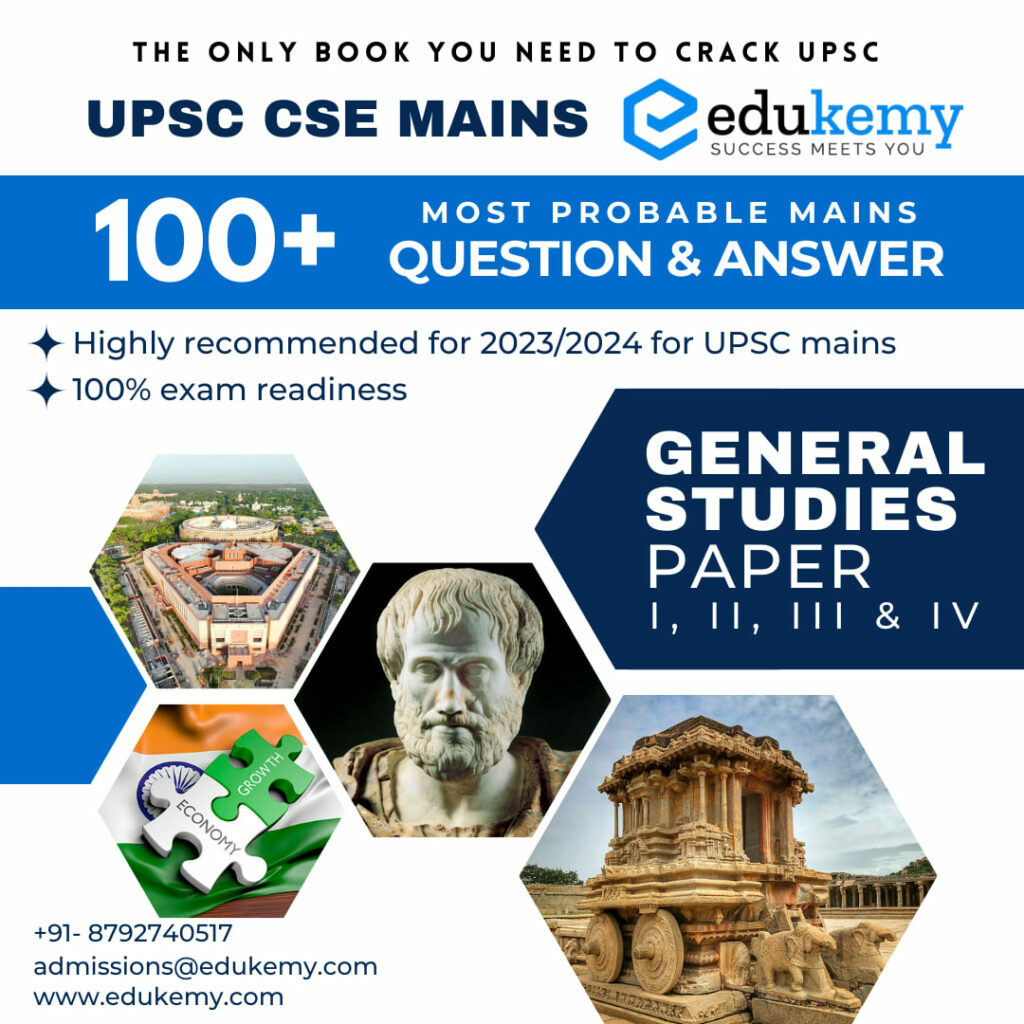 Sociology has emerged as a fundamental optional subject for candidates preparing to excel in the prestigious Union Public Service Commission (UPSC) examinations, with a particular emphasis on understanding the contributions of renowned sociologists. Within this realm, the intellectual legacy of Talcott Parsons has garnered significant attention, particularly in the context of the UPSC Mains from 2013 to 2023. The analysis of previous year's questions underscores the enduring relevance of Parsons' sociological theories, shedding light on his structural functionalist perspective, the concept of social action, and his insights into the dynamics of modern society. By engaging with this comprehensive reservoir of questions, students can gain valuable insights into the intricacies of Parsons' theoretical frameworks, thereby fostering a deeper understanding of the complexities of societal structures and the interplay of various social institutions, thus enhancing their preparedness for the challenges presented by the UPSC examinations.
Exploring the intricate dimensions of Talcott Parsons' sociological thought within the context of the UPSC Mains not only deepens one's appreciation for the nuances of societal functionality but also underscores the enduring significance of Parsons' insights into the equilibrium and stability of social systems. From dissecting Parsons' views on the interdependence of various social institutions to examining the role of culture and values in maintaining social order, the previous year's questions illuminate the timeless relevance of Parsons' work in comprehending the intricate dynamics of contemporary social, cultural, and political systems. Embracing the intellectual legacy encapsulated within these questions, sociology enthusiasts can embark on a transformative journey of intellectual exploration, enriching their understanding of the intricate interplay between societal norms, functional imperatives, and the preservation of social equilibrium.
Talcott Parsons – Previous Year Questions (UPSC CSE Mains Sociology Optional)
1. According to Mead the idea of self develops when the individual becomes selfconscious. Explain. (2022)
2. Critically analyse Parsons views on society as a social system. (2022)
3. Analyse the relevance of 'Pattern Variables' in the study of Social change. (2020)
4. How can Parsons AGIL framework be used to analyse key problems in a society? Discuss (2018)
5. Critically analyse Talcott Parsons' conception of 'Pattern Variables'. (2017)
6. Describe the functional prerequisites of social system as given by Talcott Parsons. Examine in the context of a university as a social system. (2016)
7. How is social equilibrium maintained in Parsonian framework ? (2015)
8. Examine the relevance of Parsonian Social System in the present society. (2015)
9. Write short note on the following, keeping sociological perspective in view : Universalism vs.Particularism (2012)
10. Give conceptual meaning of social system What is cognitive consonance between 'pattern variables' and 'paradigm' (2011)
11. Write short note on Cybernetic Hierarchy of Control. (2010)
12. Write short note on Talcott Parsons' idea of 'moving equilibrium'. (2009)
13. Write short note : Relevance of pattern variables in the study of social change. (2008)
14. Write short note : Talcott Parsons' concept of social system. (2007)
15. Bring out a comparative analysis of Marxian and Parsonian views of social change and examine the relevance of each view for social development in the contemporary India. (2004)
16. Write short note : Social system and the Pattern Variables. (2003)
17. Write short note : Functional problems of the social system. (1999)
18. Discuss Talcott Parsons' contribution to the analysis of social system. (1997)
19. Discuss Talcott Parsons' contribution to the analysis of social change. (1996)
20. Write short note : The idea of functional indispensability. (1996)
21. State Talcott Parson's contribution to theory of social action. What are the limitations of this theory? (1994)
22. Critically examine AGIL model of Talcott Parsons. How far is this model capable of explaining social changes in society (1993)
23. Write short note : Concept of functional alternatives. (1993)
24. Write short note : Social determinants of economic development (1993)
25. Write short note : Parson's idea of equilibrium. (1992)
26. How does Parsons defend the nuclear family in promoting industrialisation? Is his thesis universally valid ? (1991)
27. Talcott Parson's theory of social system has been criticised as a veiled status quoist ideology. Critically examine how valid and justified is this criticism. (1990)
28. Do you think that in T. Parsons there has been a 'transition from the analysis of the structure of social action as such to the structural- functional analysis of social systems' ? Discuss in detail. (1987)
29. What is 'social action' ? What is its place in the analytical frameworks of Max Weber and Talcott parsons (1986)
FAQs on Talcott Parsons
Q. What were the key contributions of Talcott Parsons to the field of sociology?
Ans. Talcott Parsons made significant contributions to sociology through his structural functionalist perspective, which emphasized the interdependence and equilibrium of various social institutions within society. His work focused on understanding the functions and dysfunctions of social systems, providing insights into the complexities of modern societies.
Q. How does Parsons' concept of social action contribute to the understanding of human behavior?
Ans. Parsons' concept of social action emphasizes the role of cultural values, norms, and social structures in shaping human behavior within society. His analysis helps to elucidate the ways in which individuals are influenced by societal expectations and cultural norms, contributing to a comprehensive understanding of the factors that drive human interaction and societal cohesion.
Q. What is the significance of Parsons' structural functionalism in sociological analysis?
Ans. Parsons' structural functionalism is significant in sociological analysis as it provides a framework for understanding the interconnectedness of various social institutions and their contributions to societal stability and equilibrium. His approach highlights the importance of the functions performed by different elements of society in maintaining social order and cohesion.
Q. How does Talcott Parsons' work continue to influence contemporary sociological thought?
Ans. Talcott Parsons' work continues to influence contemporary sociological thought by inspiring analyses of the interplay between social institutions, cultural values, and societal equilibrium. His emphasis on the functional imperatives and integration of various elements within social systems encourages sociologists to examine the complexities of modern societies and the factors contributing to their stability and development.
In case you still have your doubts, contact us on 9811333901.
For UPSC Prelims Resources, Click here
For Daily Updates and Study Material:
Join our Telegram Channel – Edukemy for IAS
Visit our YouTube Channel – here